Given our lukewarm feelings for Padua, we decided to skip exploring the city further until tomorrow and we headed out to Venice. In the deep of summer, the city was only moderately busy (butt still very busy). Here we are in St. Mark's Square.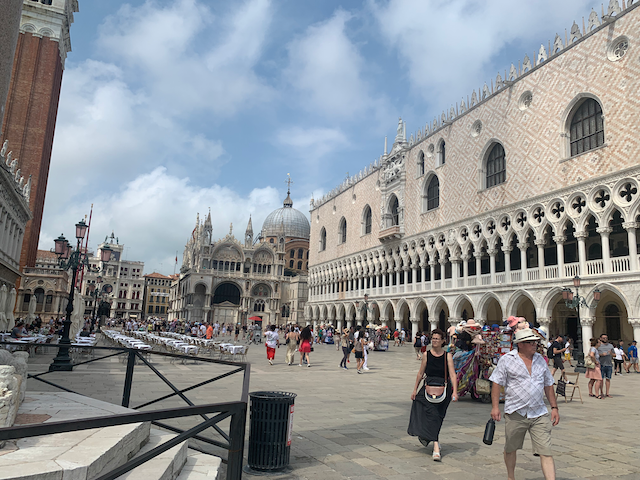 Smarting from my disparaging remarks about it, the City of Padua inserted this picture, but aha! See int he back the ugly university buildings?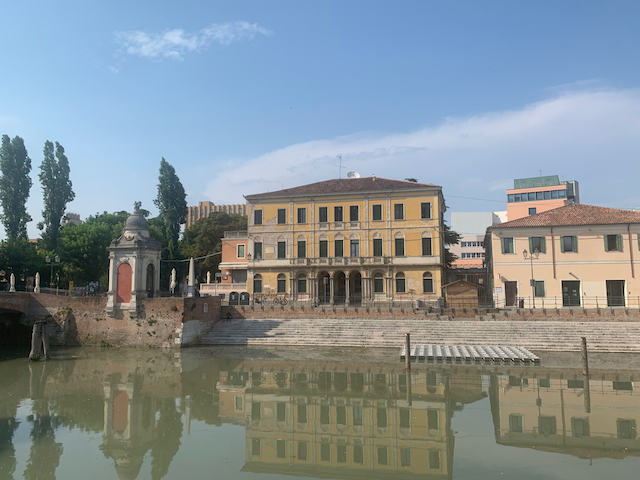 Back at St, Mark's…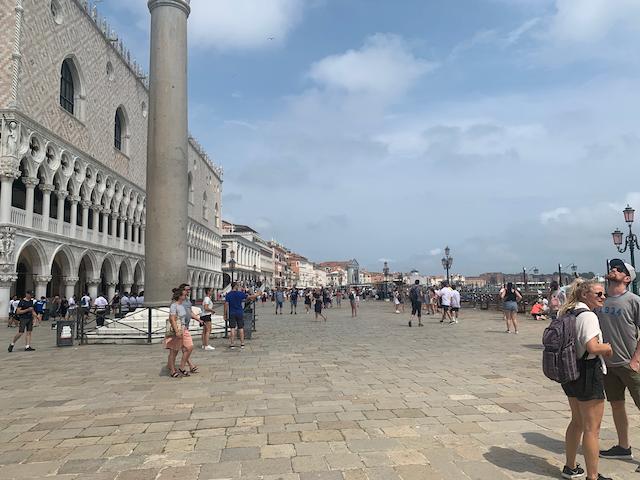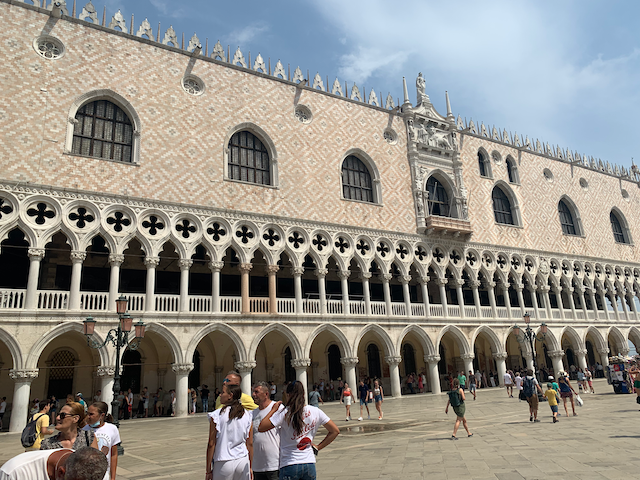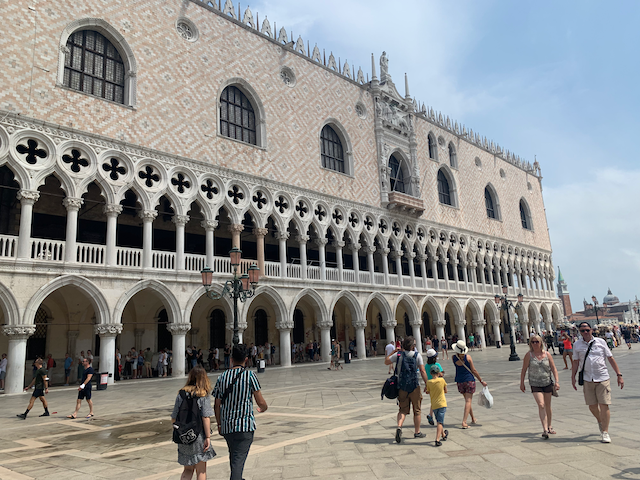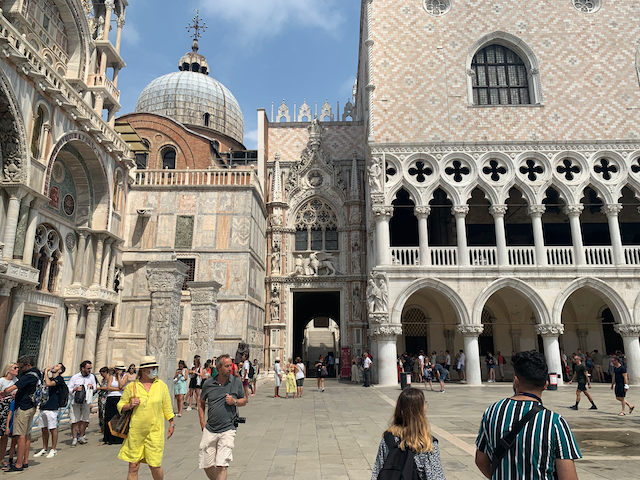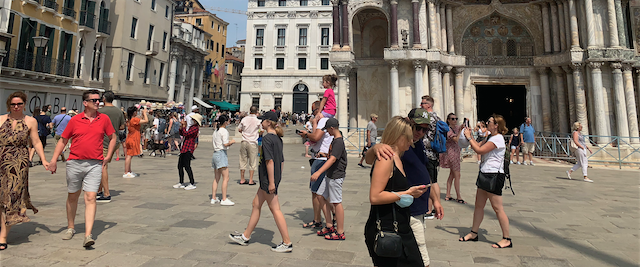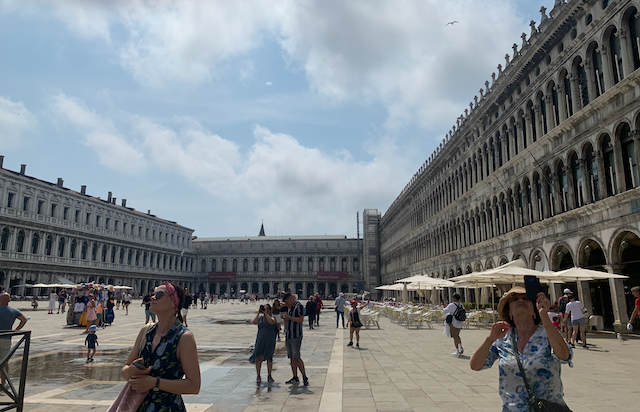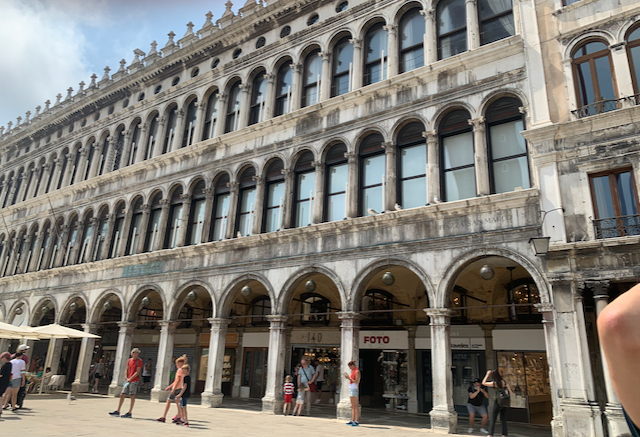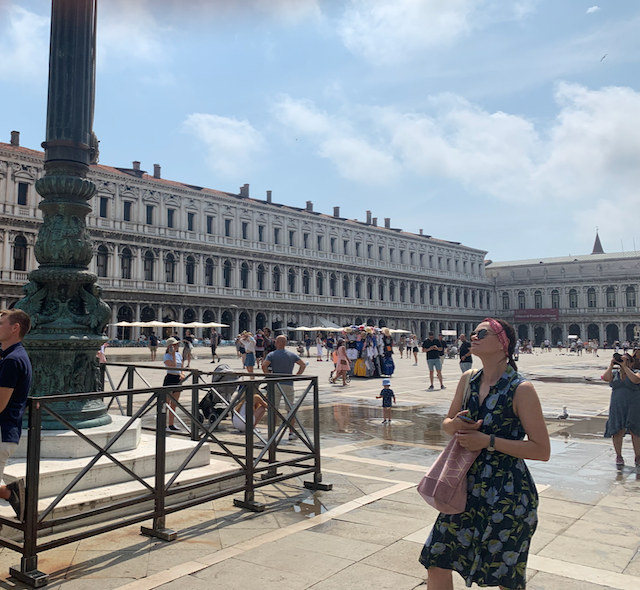 We were disappointed we could not get inside the Cathedral. It was Sunday and you could only visit after two. The reservations were all taken and the waiting line by the church was hideously long. But I will be back … maybe with you!
This is around the Rialto bridge, as you can see the lagoon's waters spilling into the streets.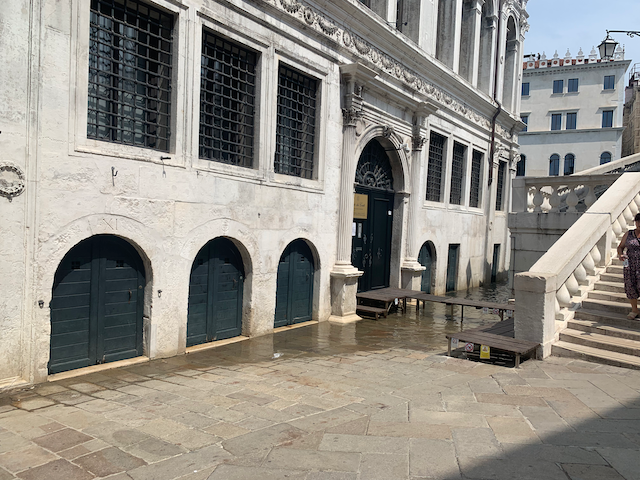 Views of the Grande Canal from the Rialto bridge.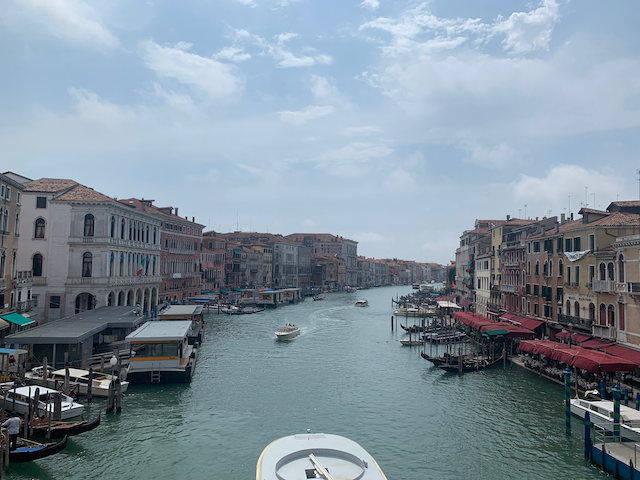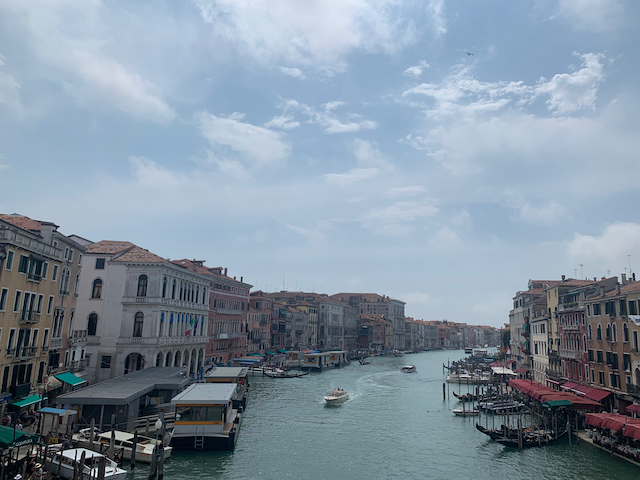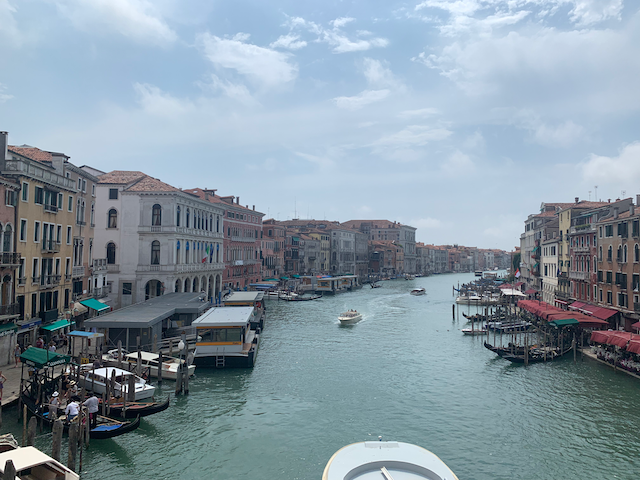 The lack of commerce at the Rialto bridge was impressive. (irony or sarcasm?)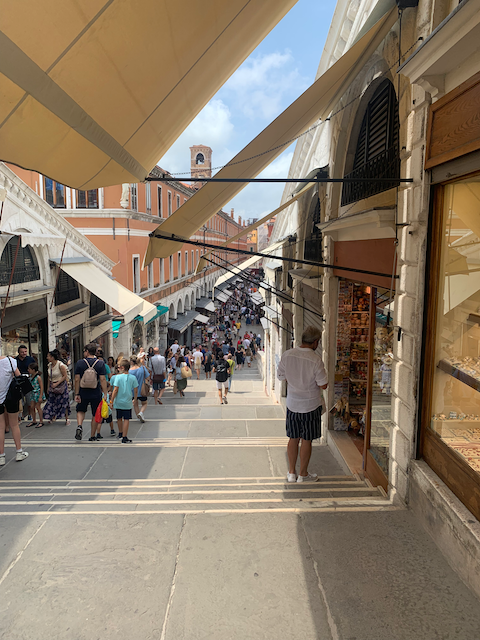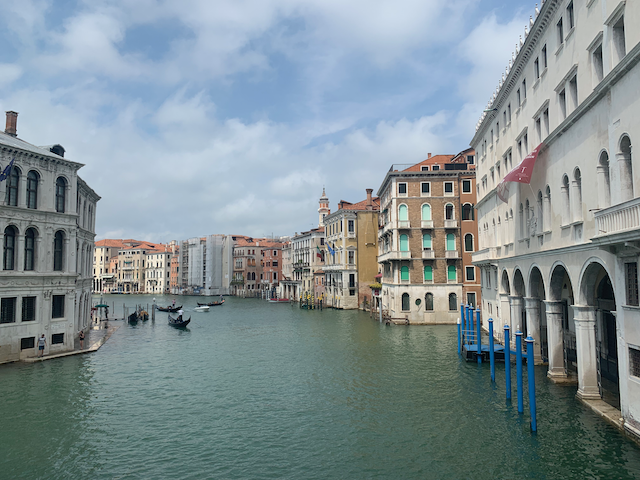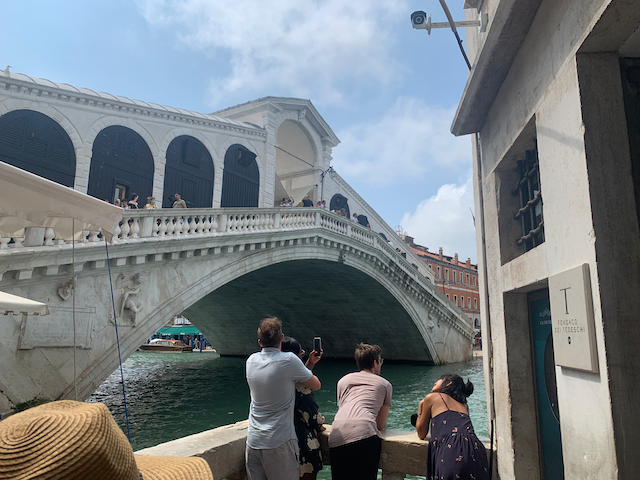 A Gondolier counts his money after he beat up a customer and the him into the water. I really have no idea what he is doing but it looks suspicious.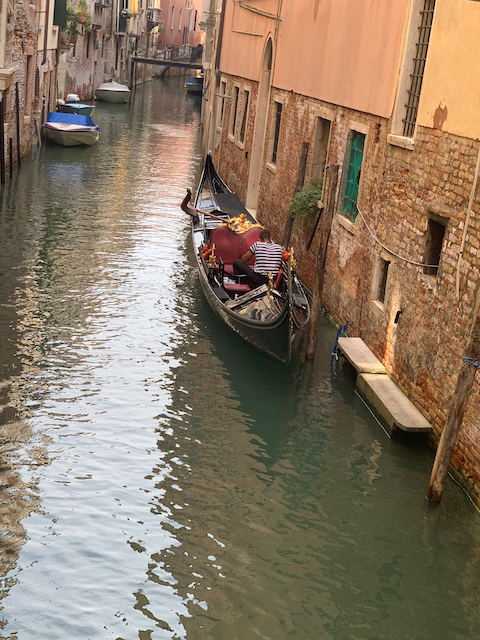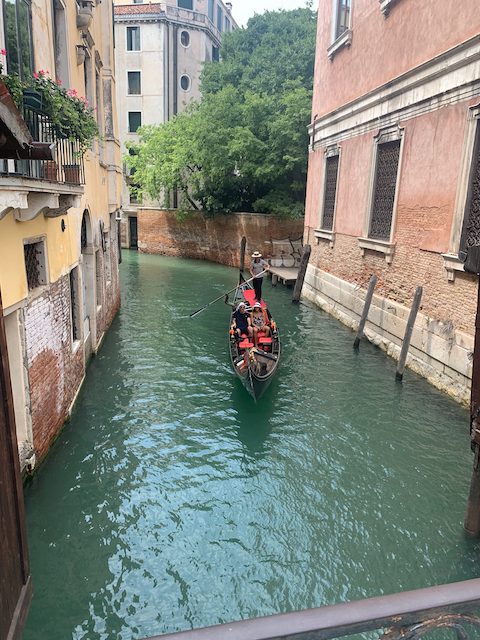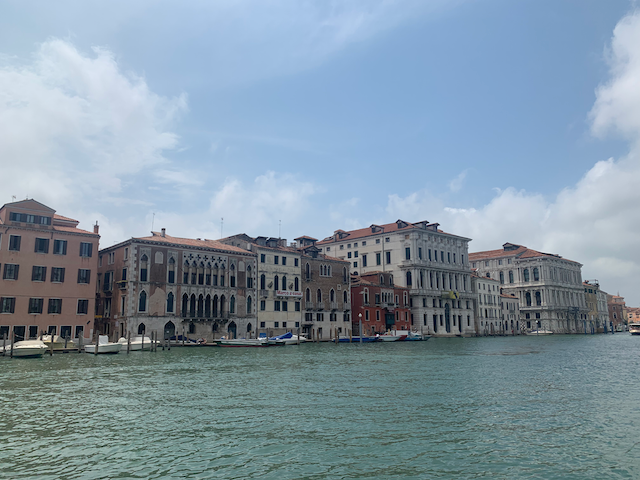 You see the water overflowing into buildings.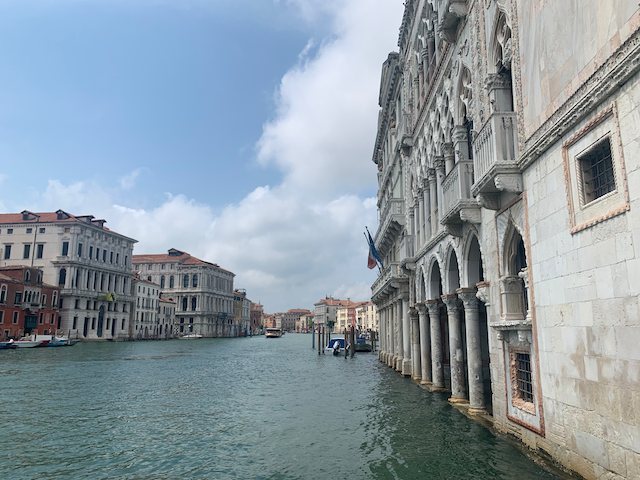 A side canal. To escape the hoi polloi, we took back streets and bridges and were delighted with what we saw.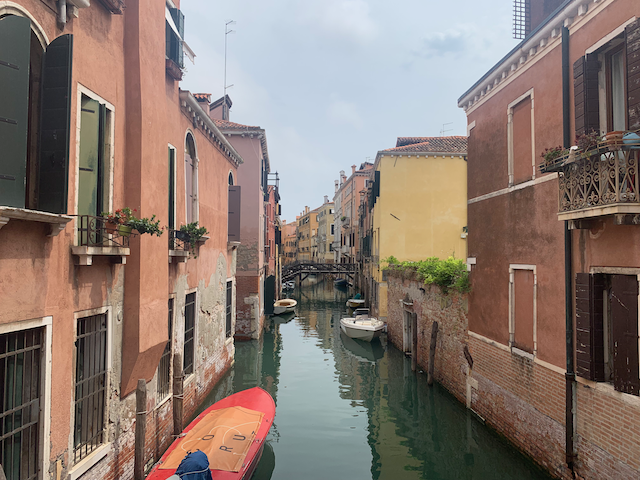 Esther on this cute little bridge. Minne is taking a better picture than me (closer up).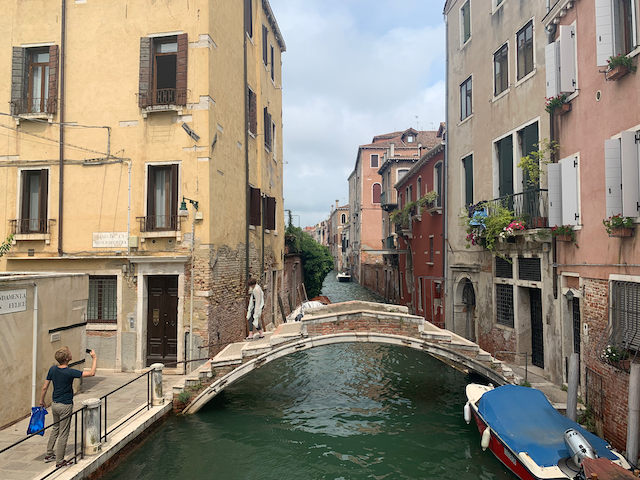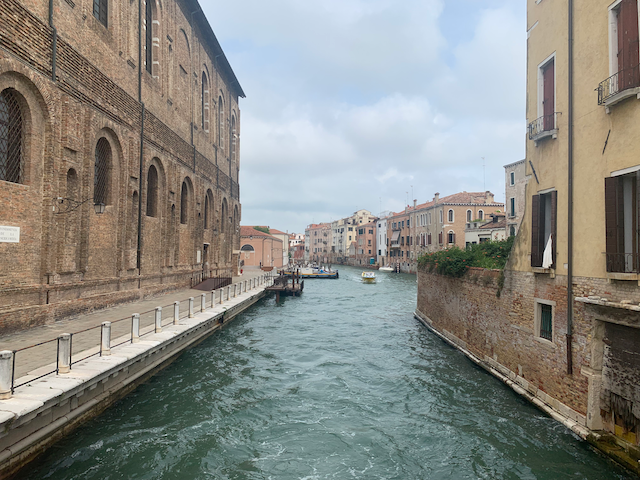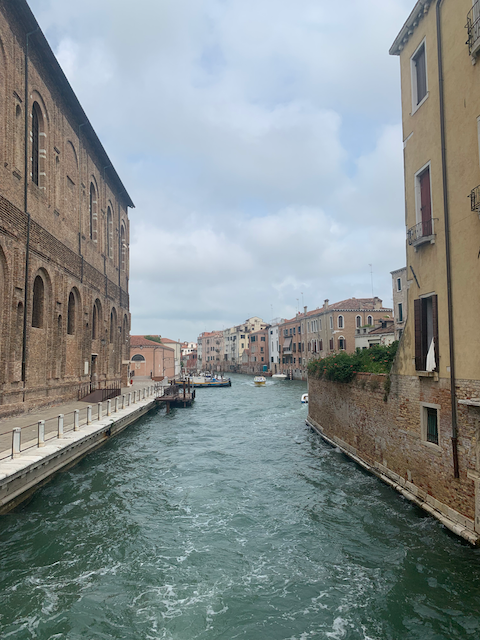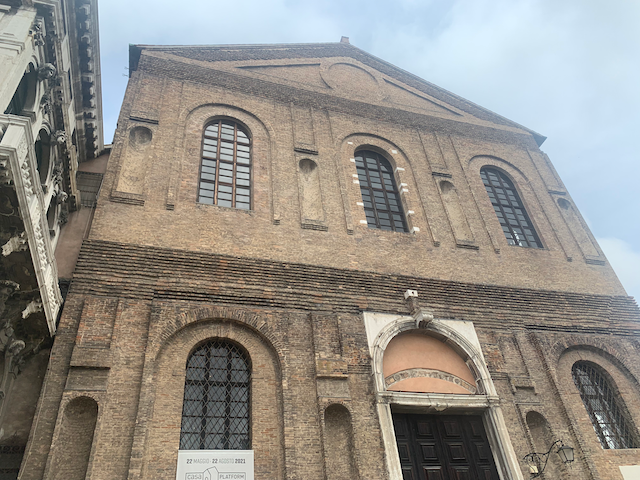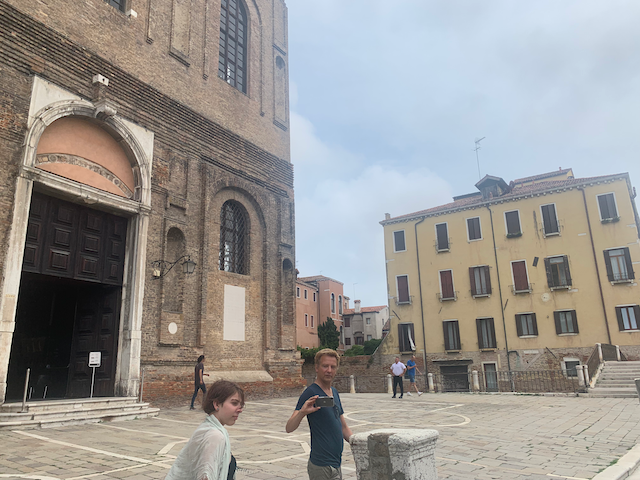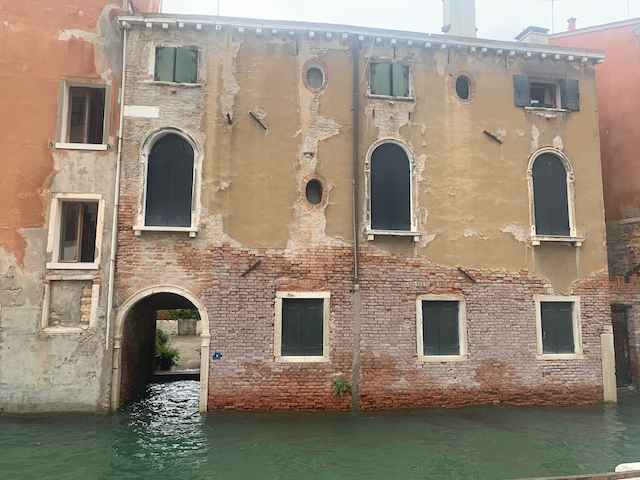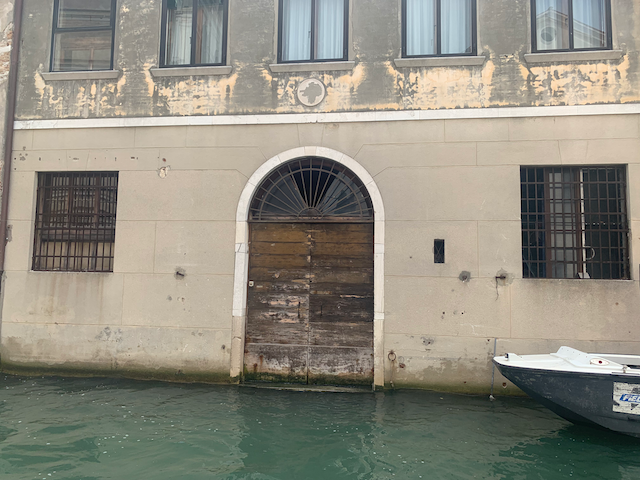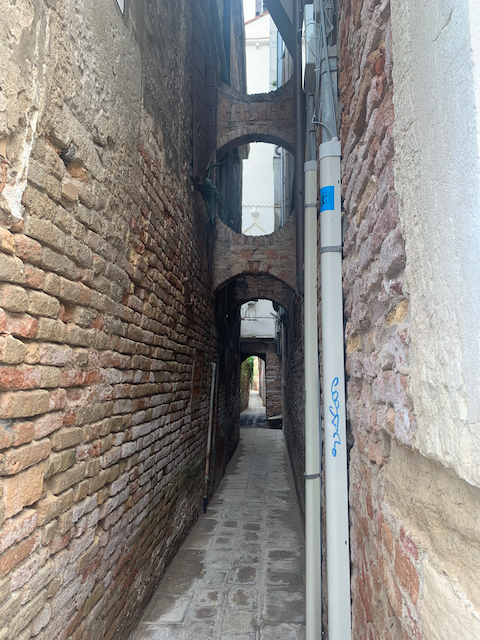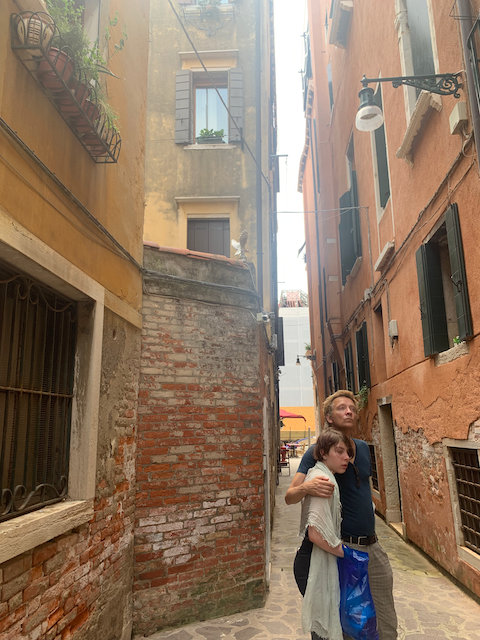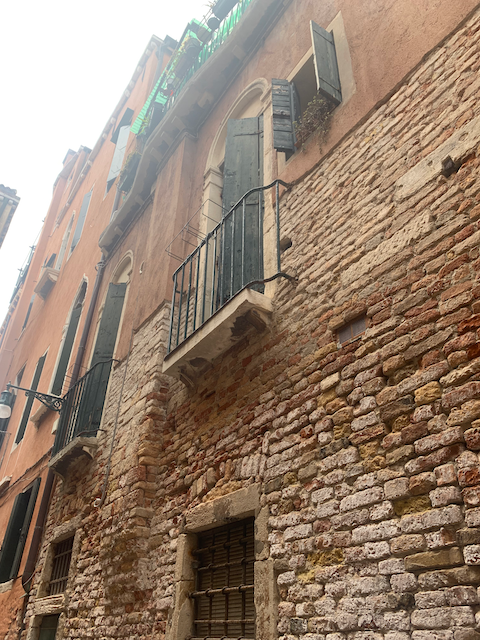 To have a nice meal in Venise we knew we had to go off the beaten track. We ended up at a vegetarian wine bar that served amazing bruschette.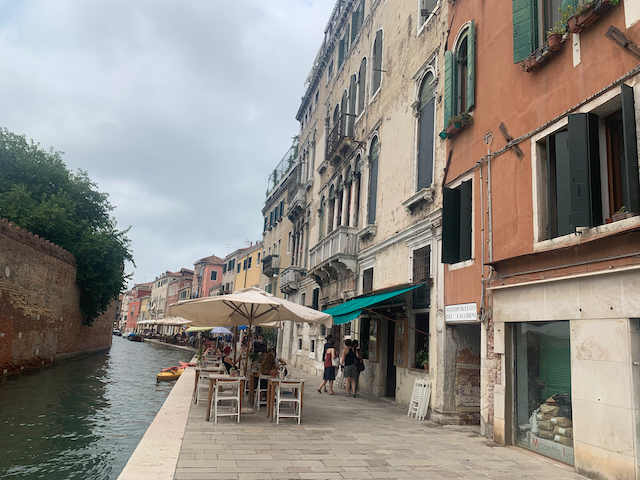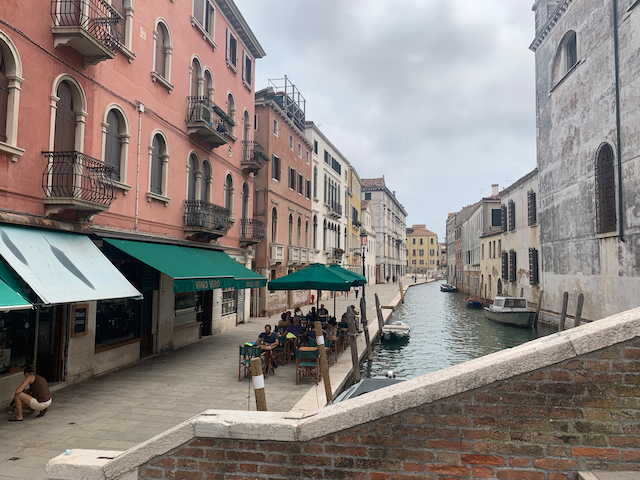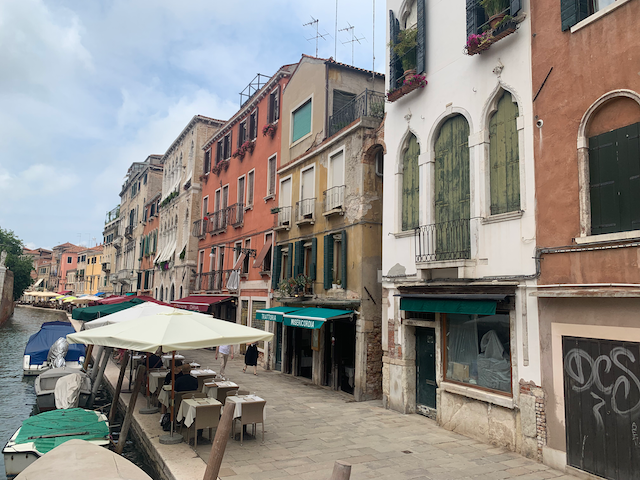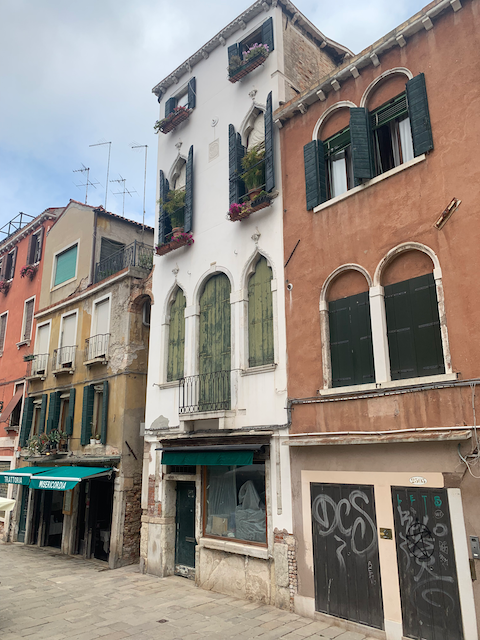 Our walks through Venice were constantly taking us to the amazing squares.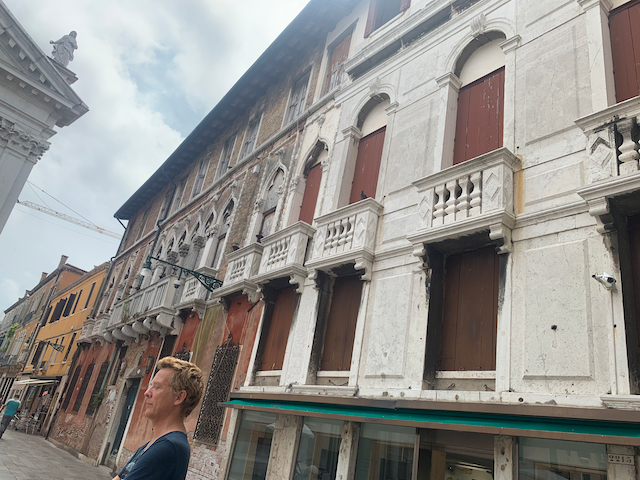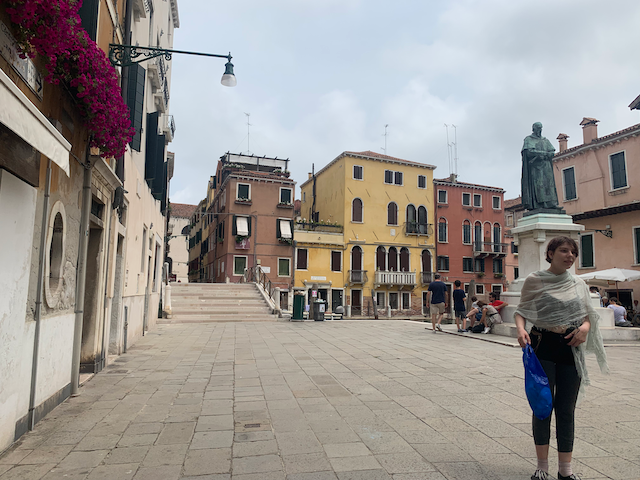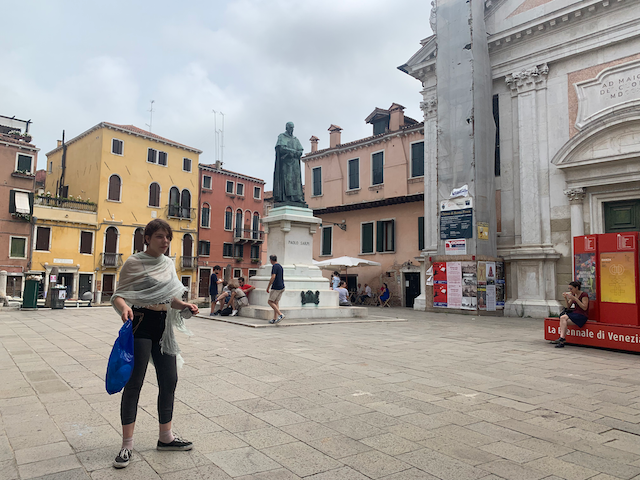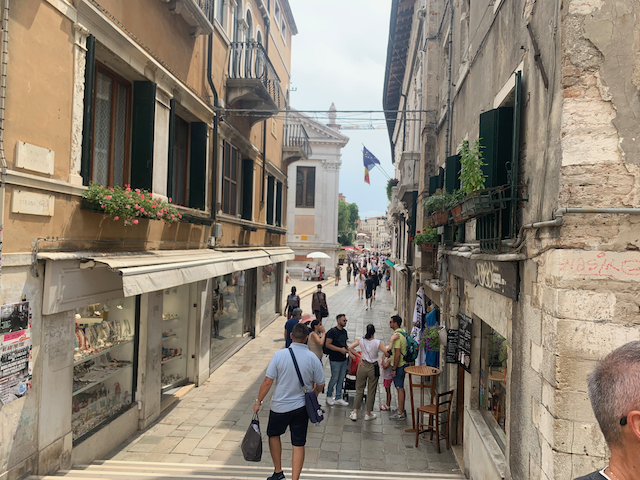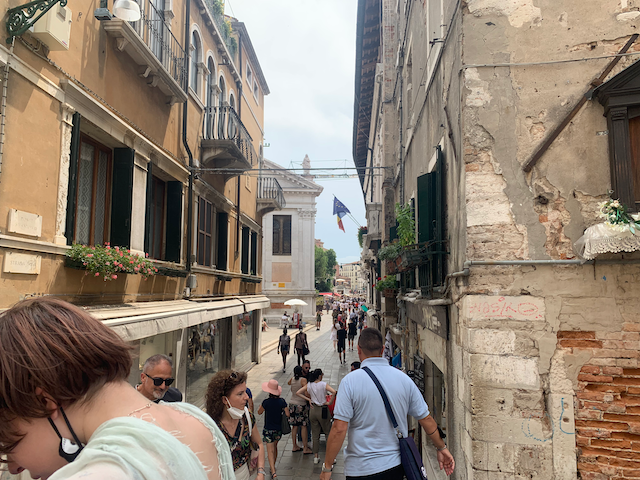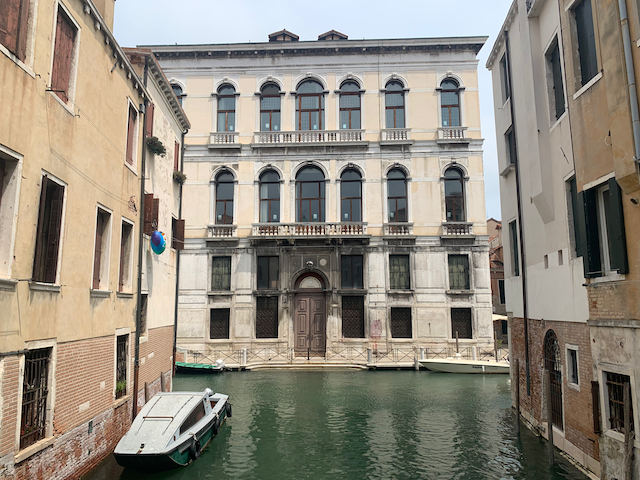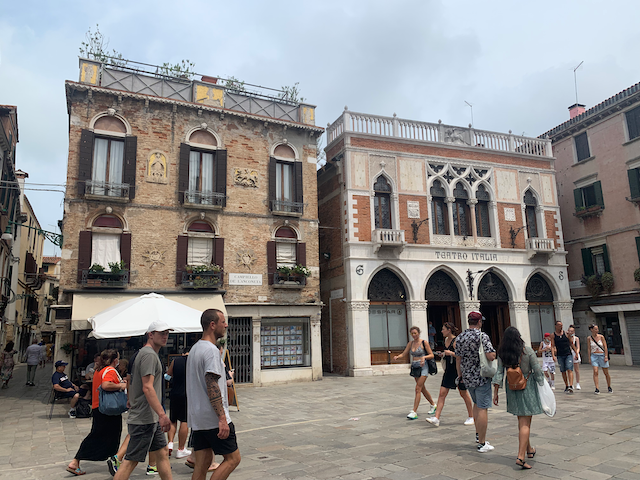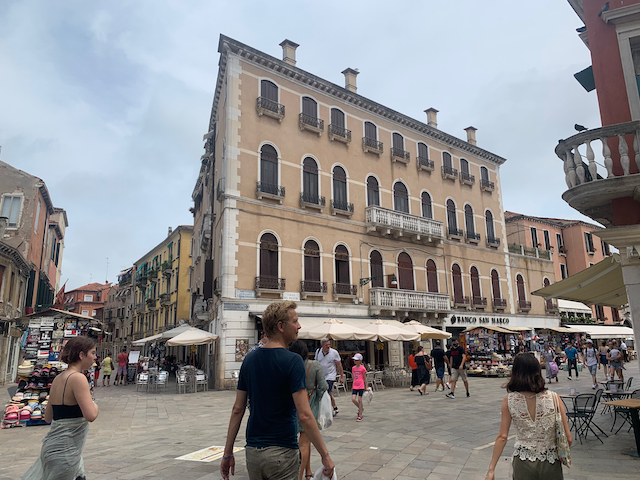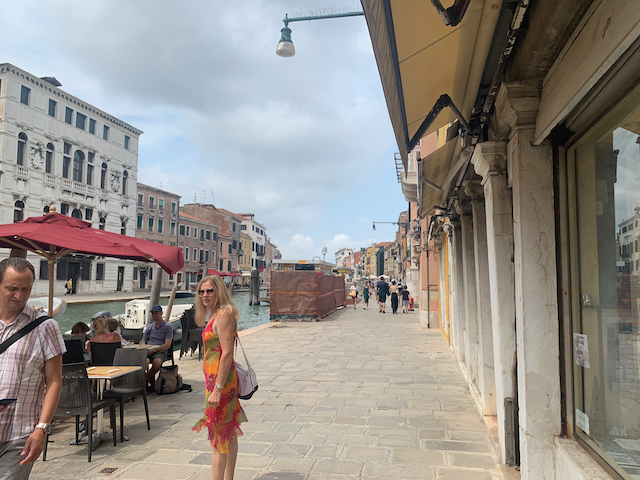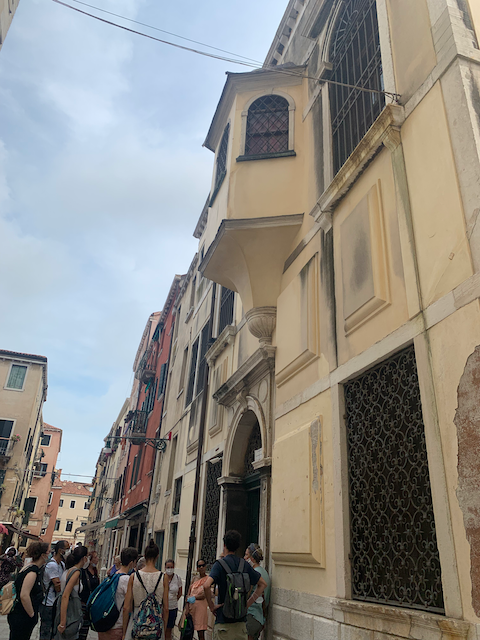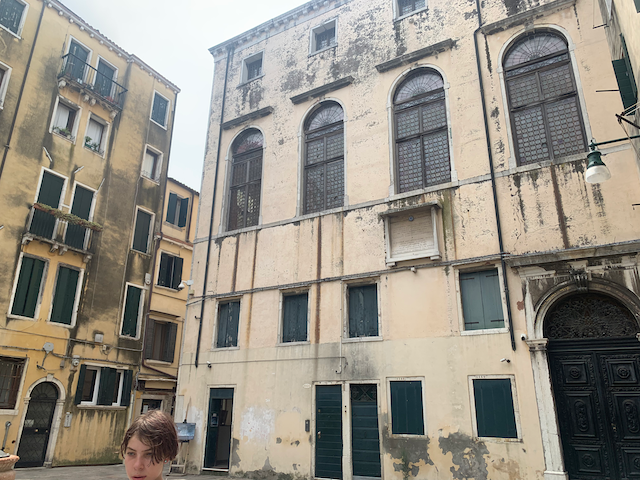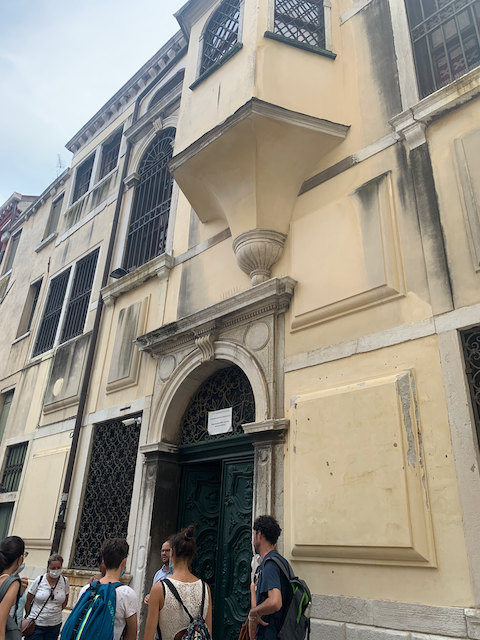 Some buildings were rich in grandeur and others just seemed to be left to bear the caprices of time and weather.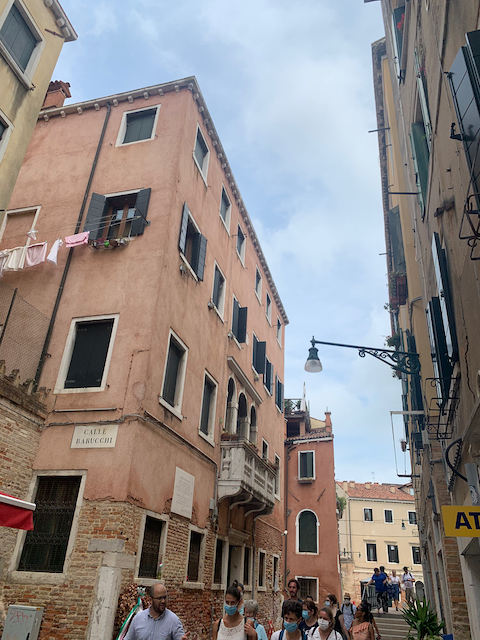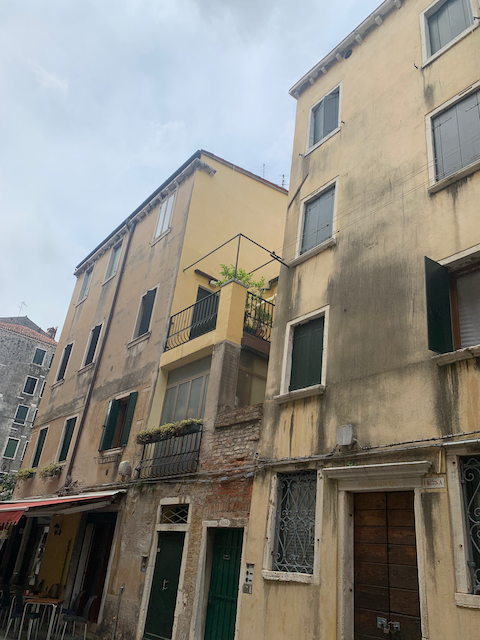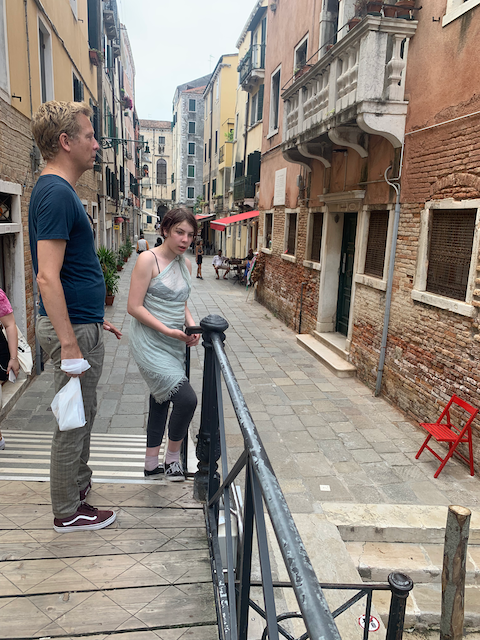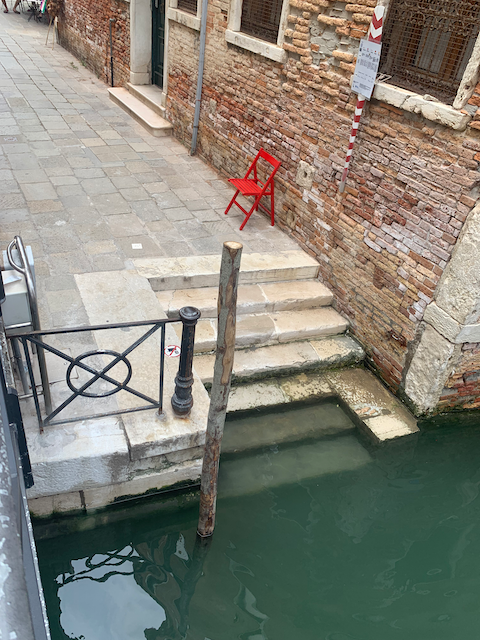 Then we went to the Jewish Ghetto, the oldest Jewish settlement (forced) in the western Europe.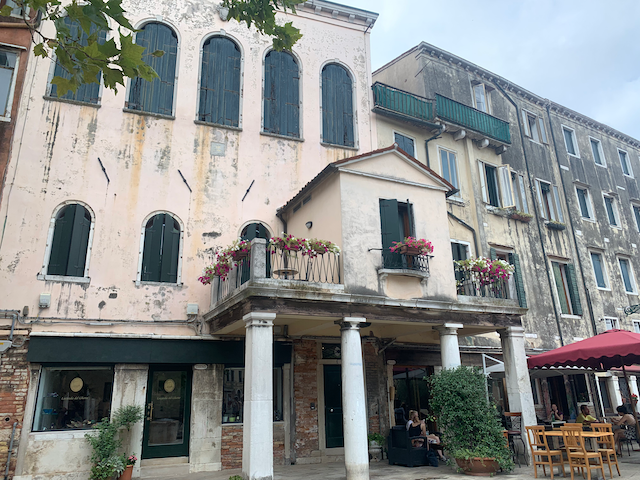 A holocaust memorial commemorating the shipment of the area's Jews on two dates during World War II.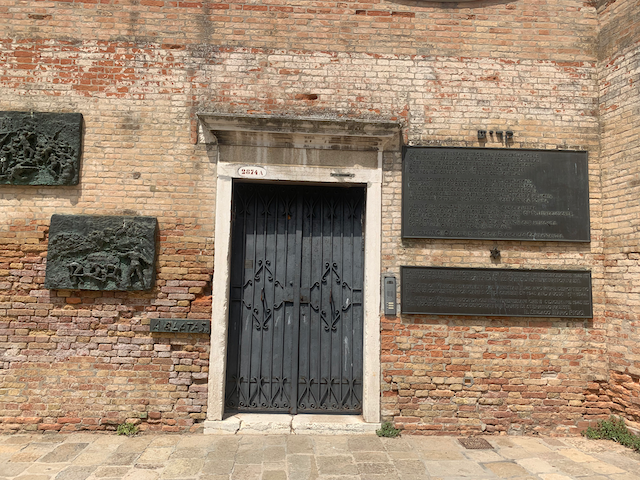 A Jewish retirement home.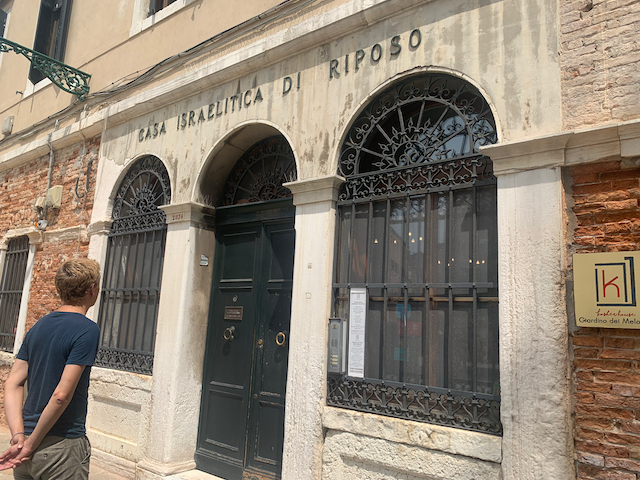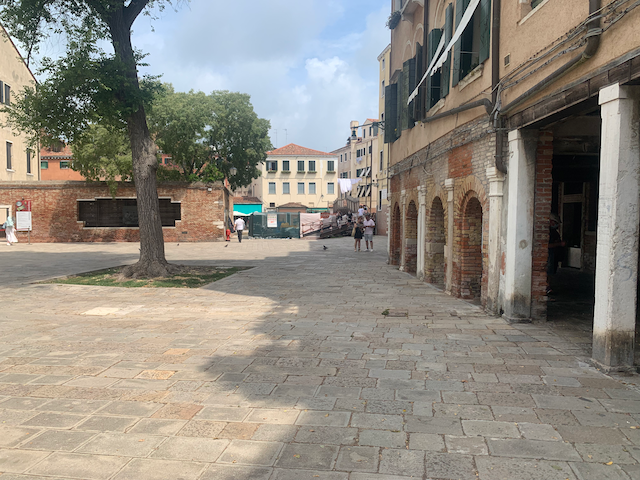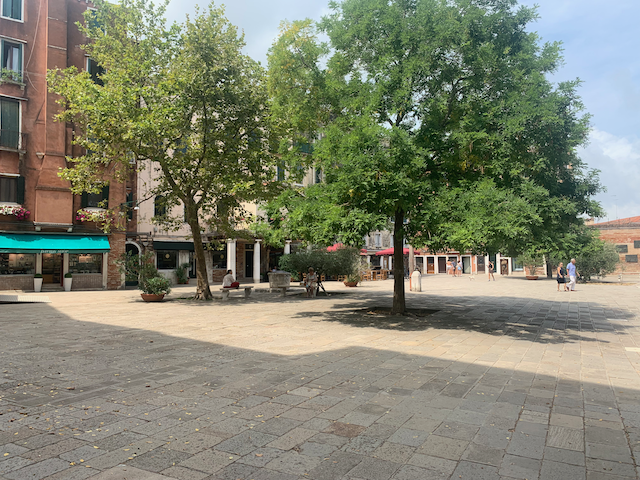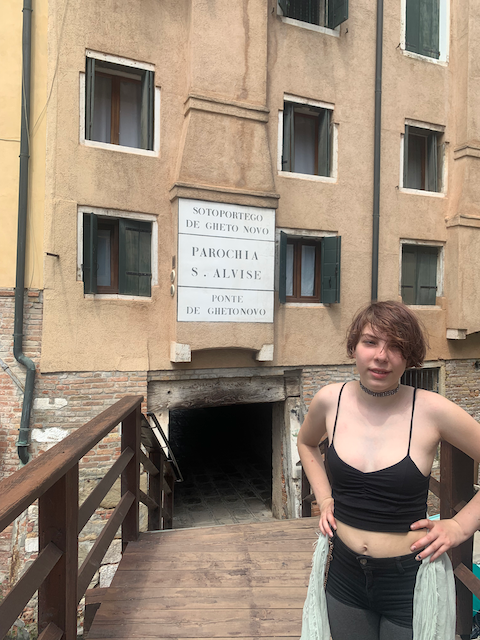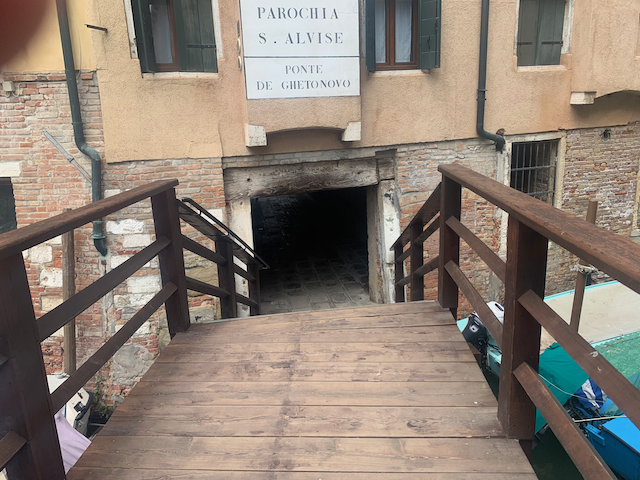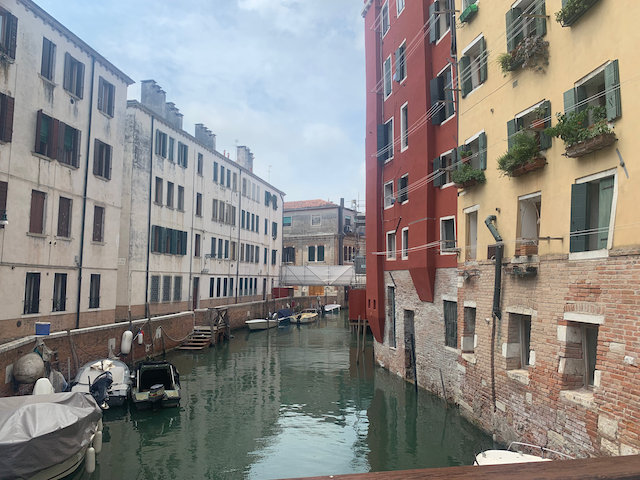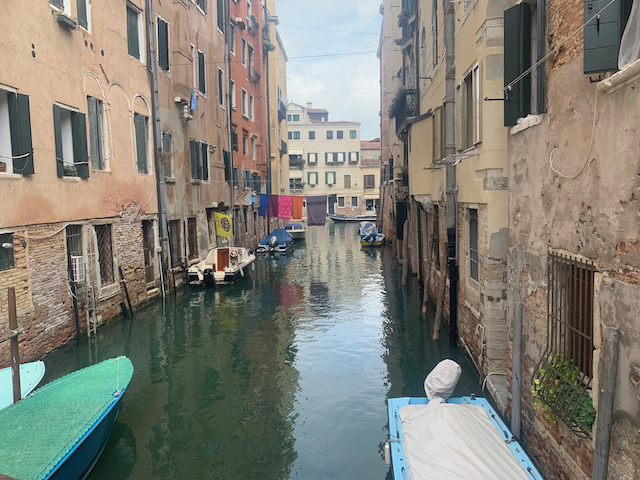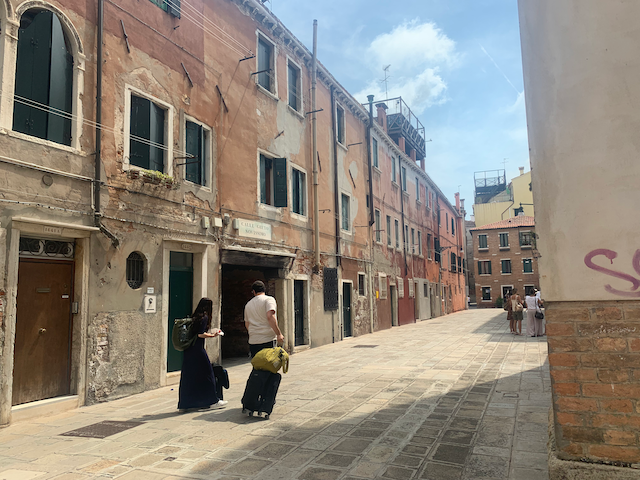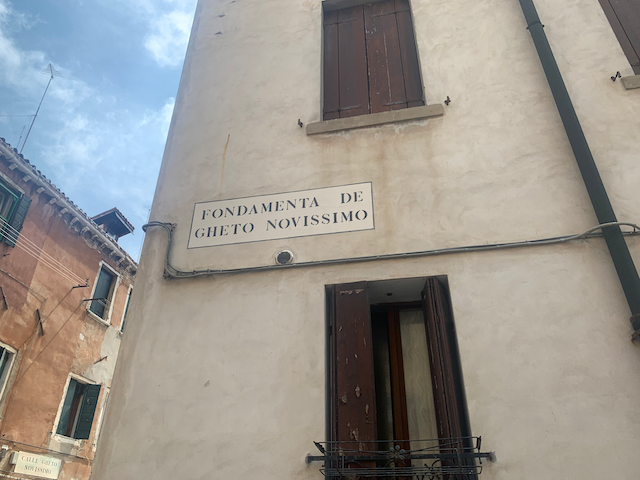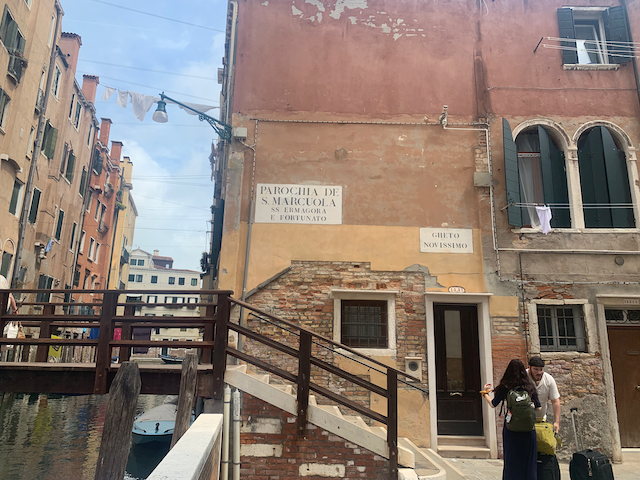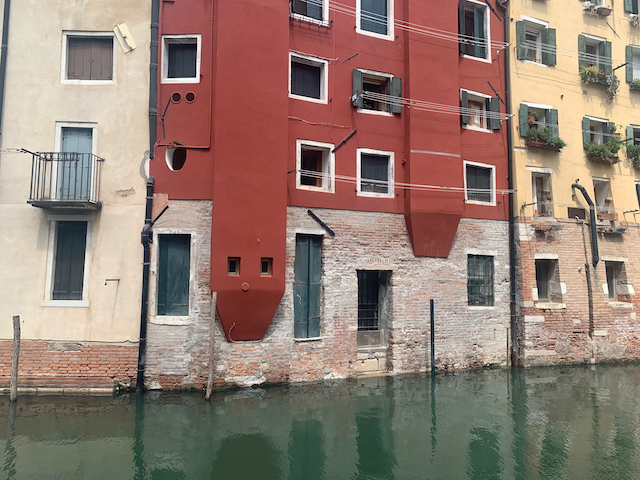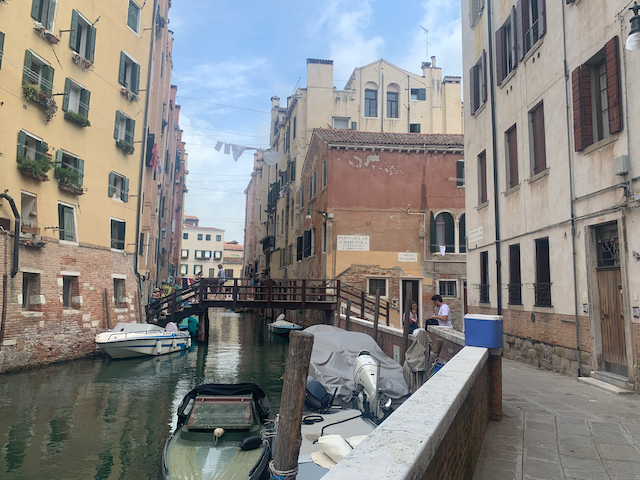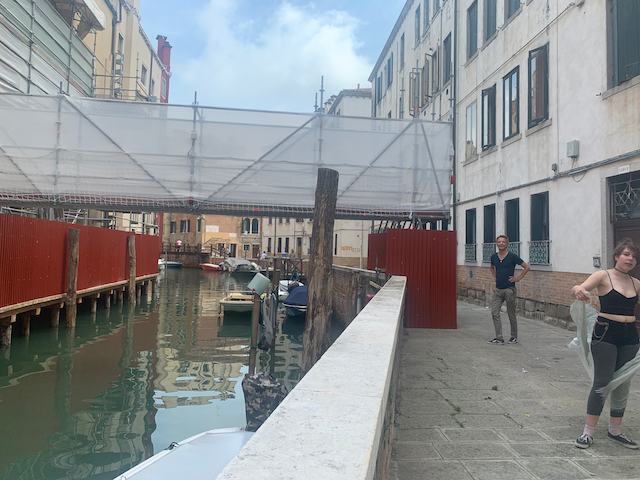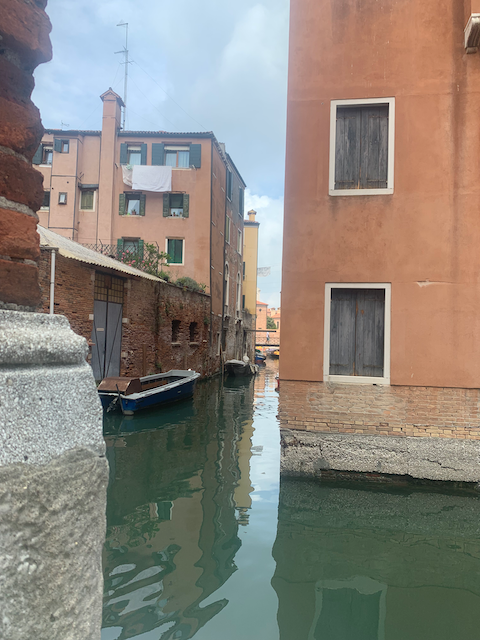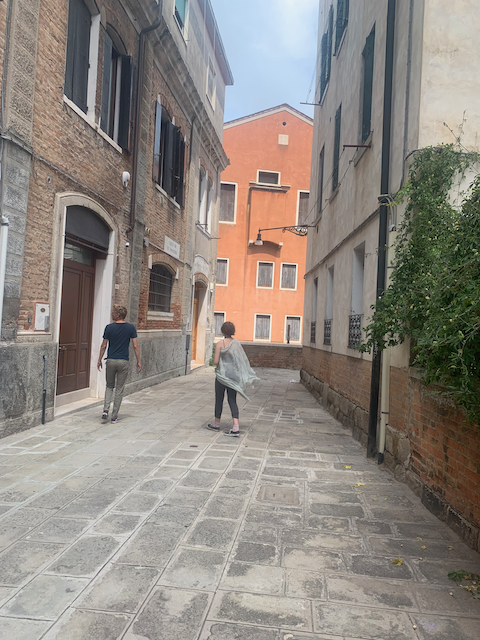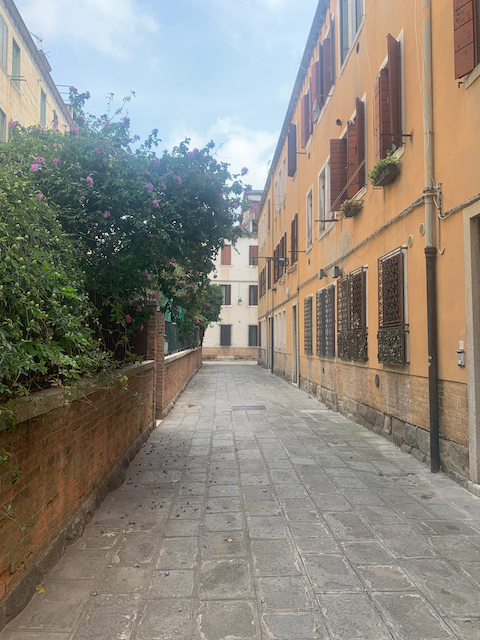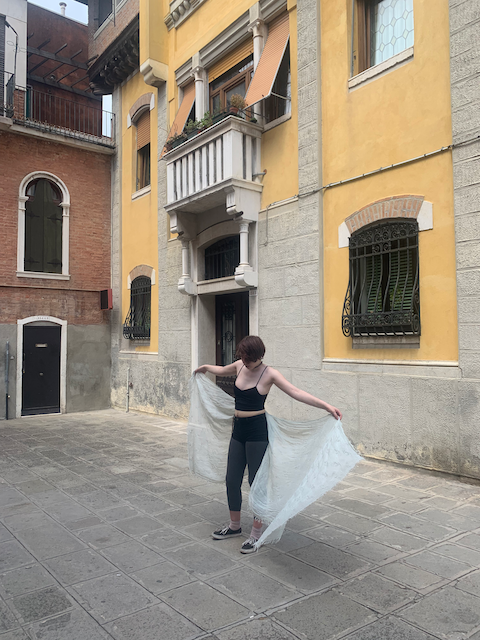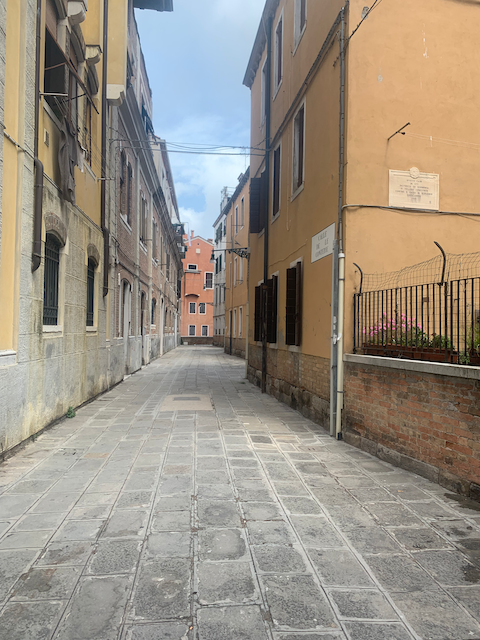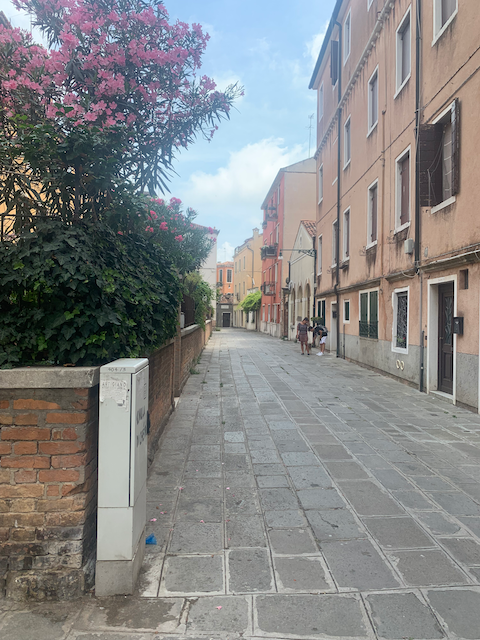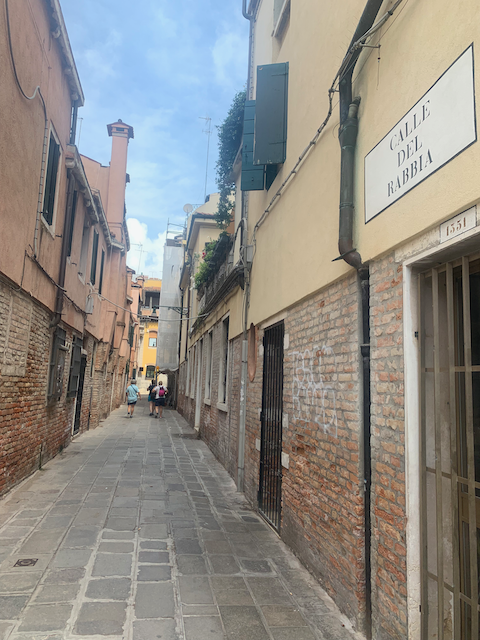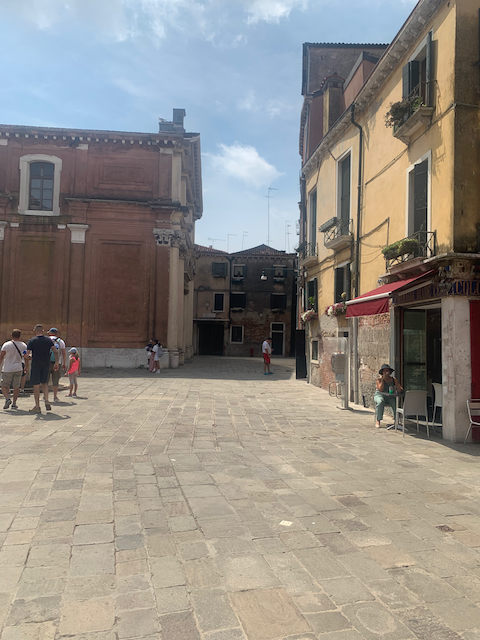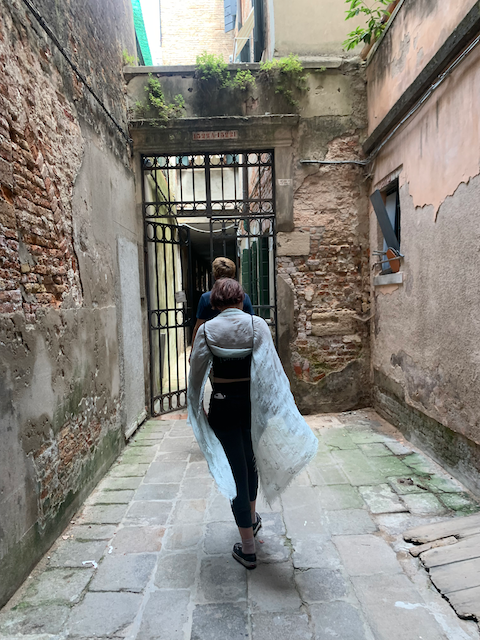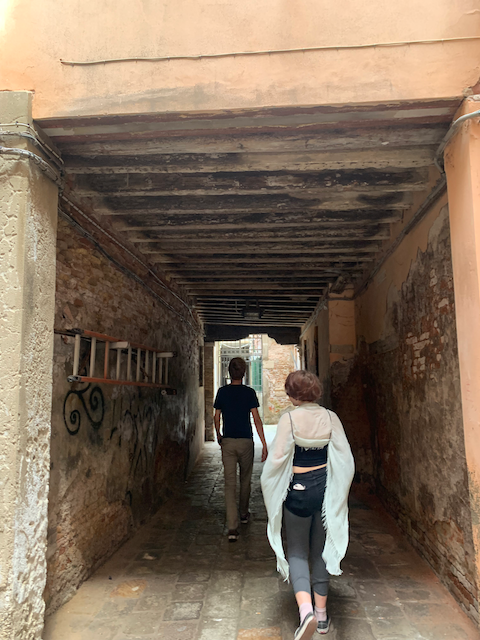 The Venice just outside the Railroad station, so beautiful…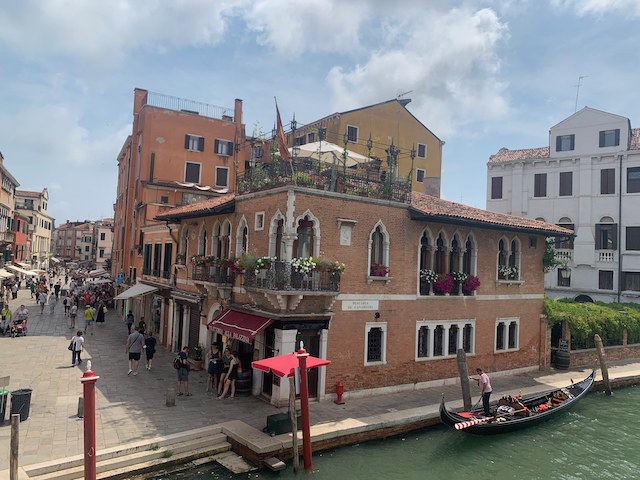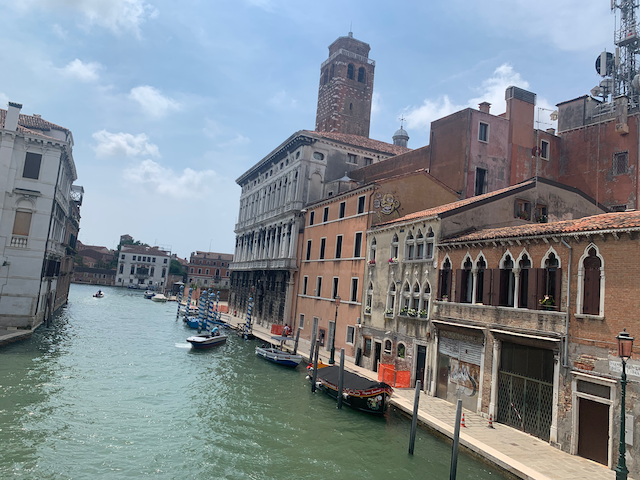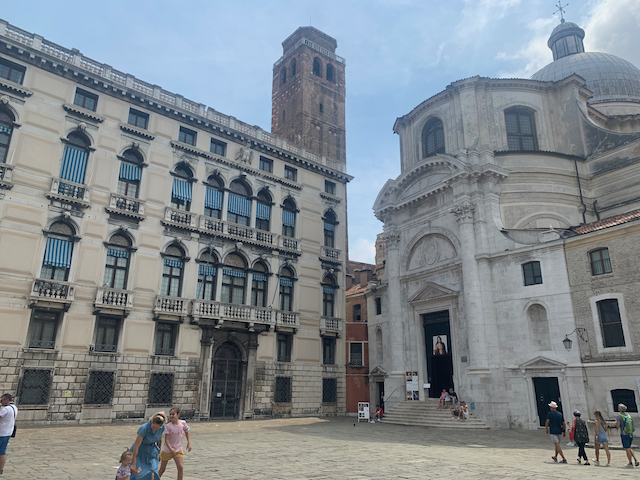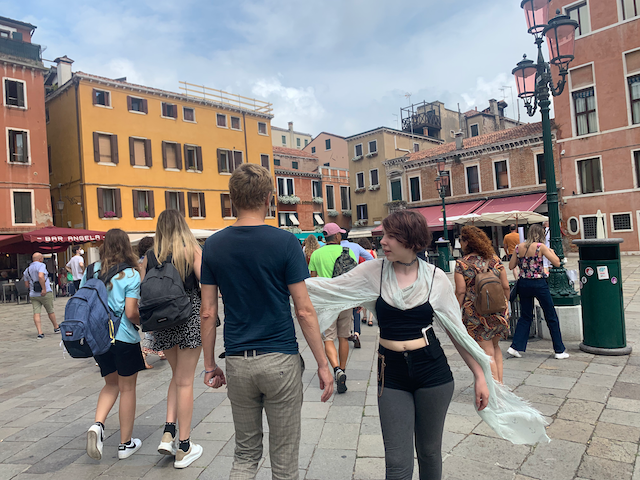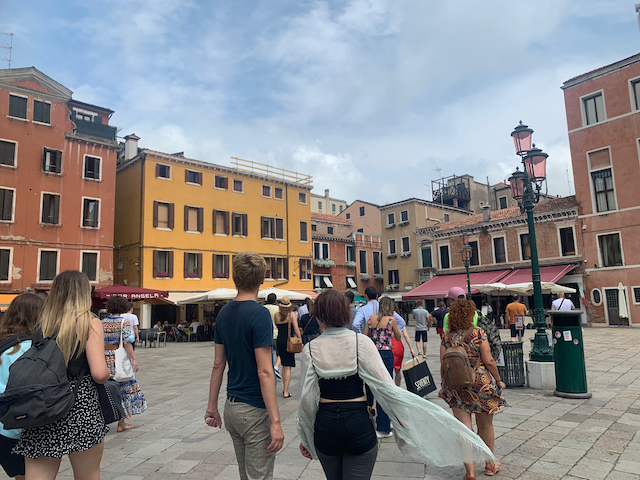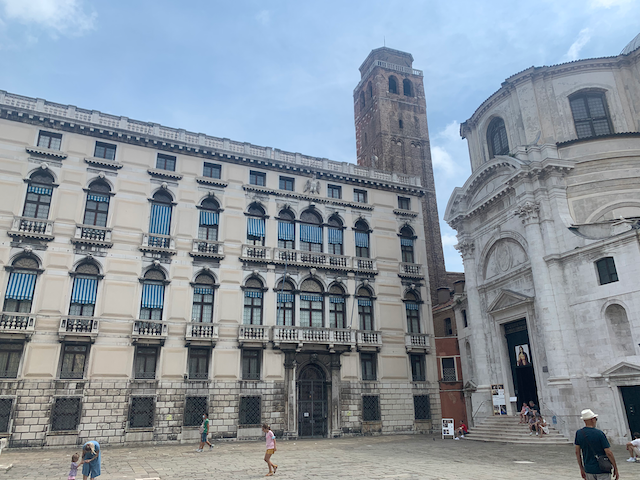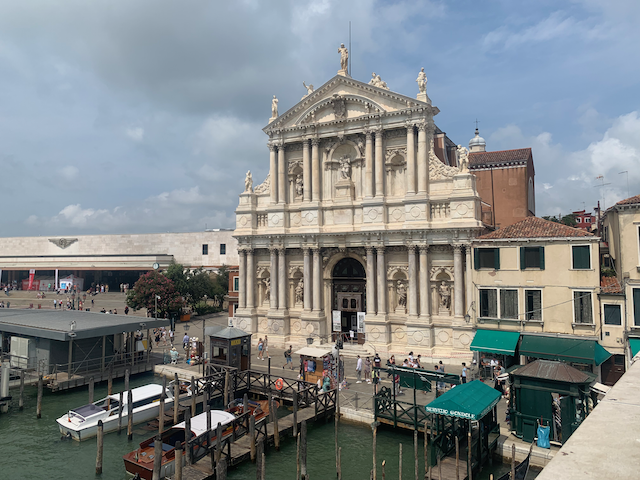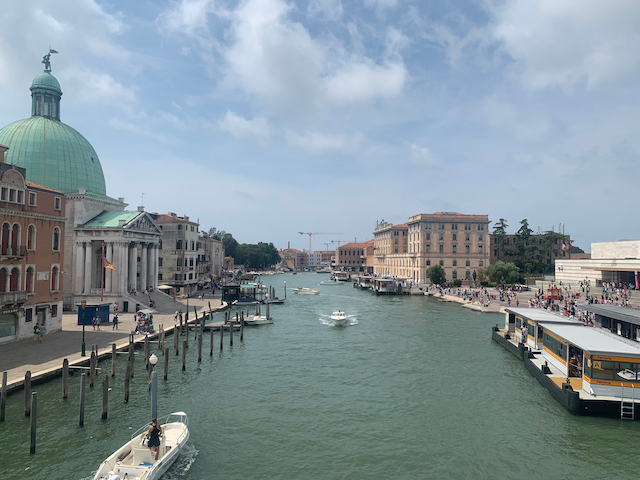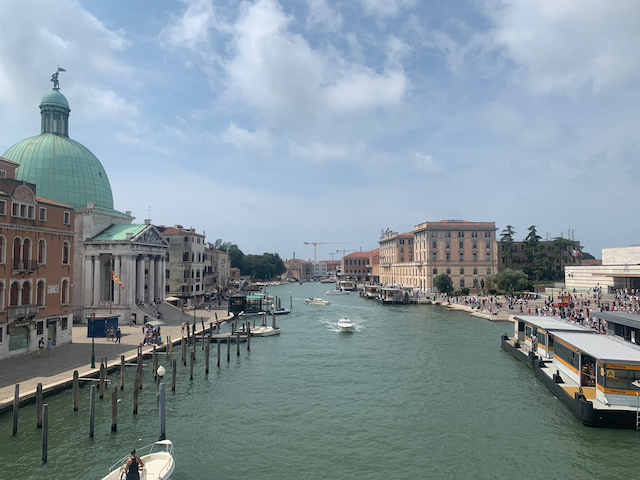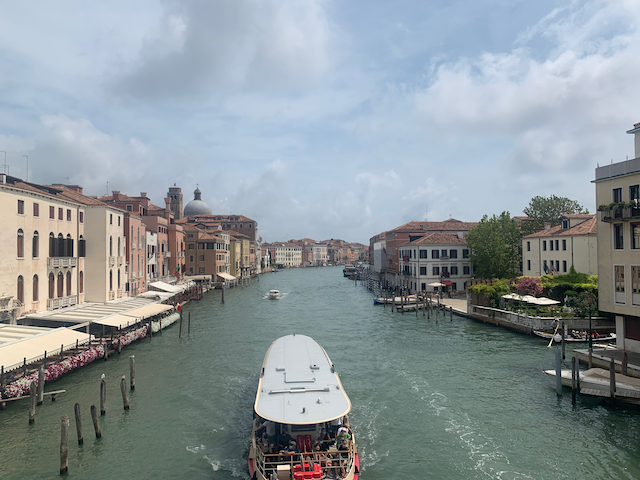 A trip down memory lane…this is the steps to the railroad station. In 1985, after a heavy heart attack my mom decides to visit Venice. Her heart was really bothering her. She had she was having a 'bad day'. Getting up these steps I thought was going to kill her. But she took it easy and did what she had to do. She had an amazing time. I had a terrifying time, but was so glad I could do that for her.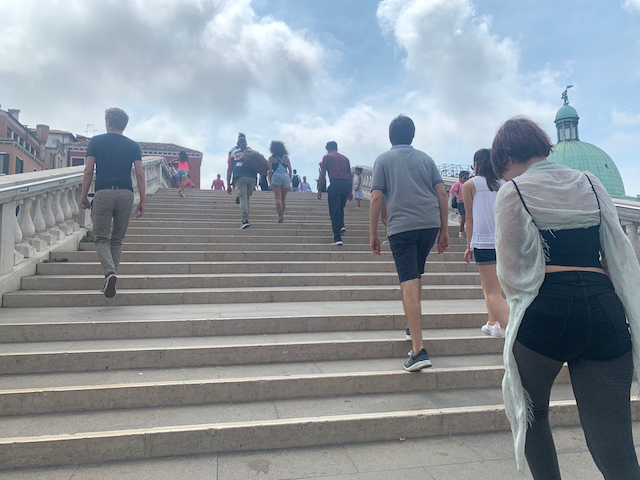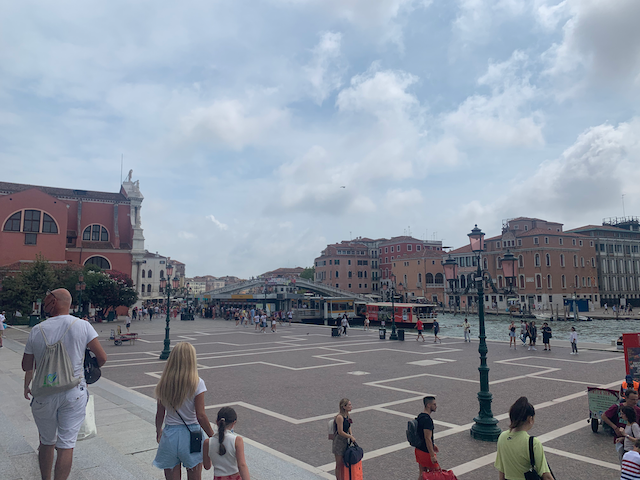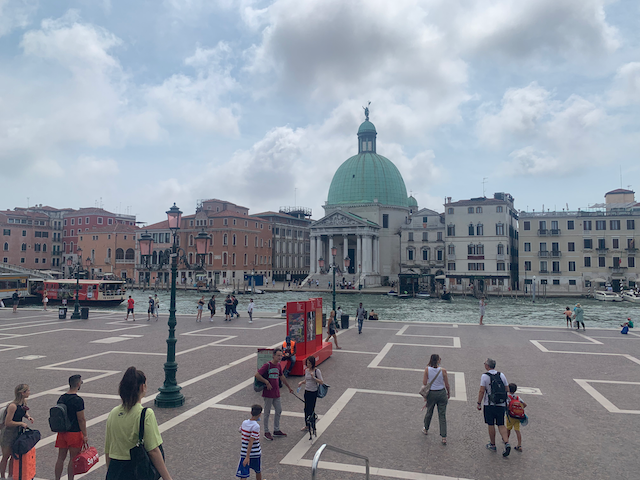 Tonight, back in Padua, Esther insisted on Japanese food–she was getting tired of italian food (can't imagine that myself). Tomorrow my last day in Padua, we see the Giotto's in Scrovegni Chappel and then the Botanical Guardian. We end the night with a traditional Venziana Dinner.