Today's Fringe festival was a low-key day.
It started with a lazy morning and then going to a lunchtime concert at St. Mary's Cathedral. It featured a youthful all-female ensemble called, the Soteria Piano Trio. They played a varied program. The first half was modern music, but not atonal at all. The core of the first part was a piece by an Argentine composer named Astor Piazzola who tried to integrate Tango music into classical chamber music to very good effect. The music was beautiful and it was amazing how a gigantic neo-gothic church (Victorian Gothic Revival) could have such excellent acoustics, as you will see we were sitting quite far away and the ceilings were enormous yet we could hear very well.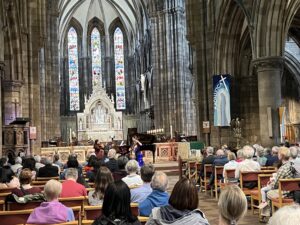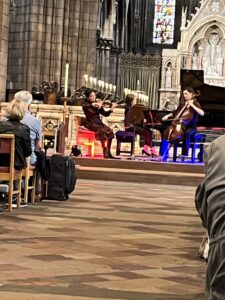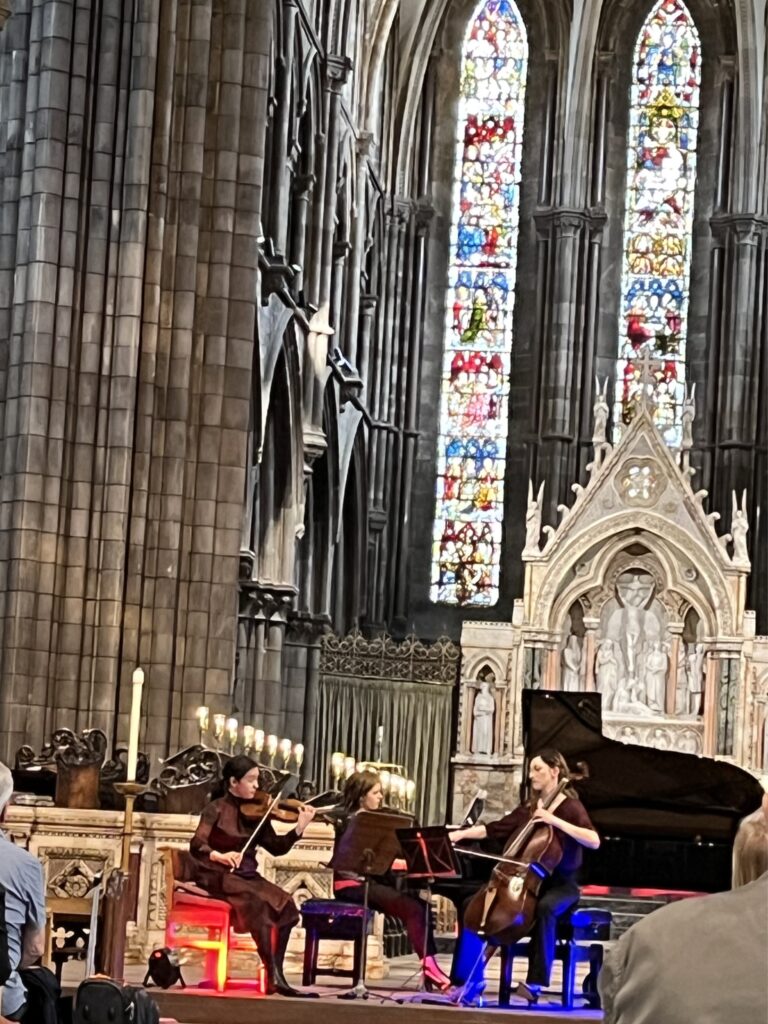 The second half of the concert was less successful, only because the music was a little too rich for such a small ensemble. The second half featured film music by Ennio Morricone (Cinema Paradiso and Gabriel's Oboe) and Trevor Jones (The Last of the Mohicans). The Mohicans translated better to the piano trio than the more challenging scores of Mr. Morricone. But they were still splendidly played by very artistic musicians, so still very enjoyable. Indeed this is a recurring theme of the fringe: young unknowns giving amazing performances. But in this case these were certainly top drawer performers nothing amateur about them at all.
In the time we had free we took a short tour of the city. Except the for the picture of the Castle below the rest are pictures of various venue types in the Fringe festival.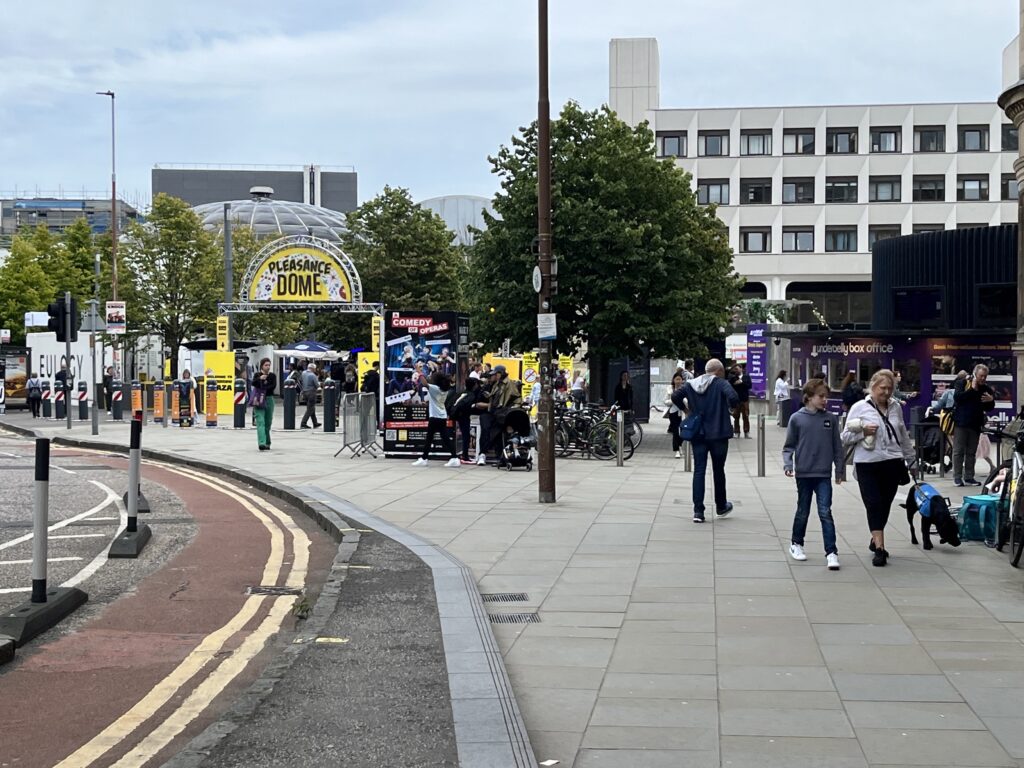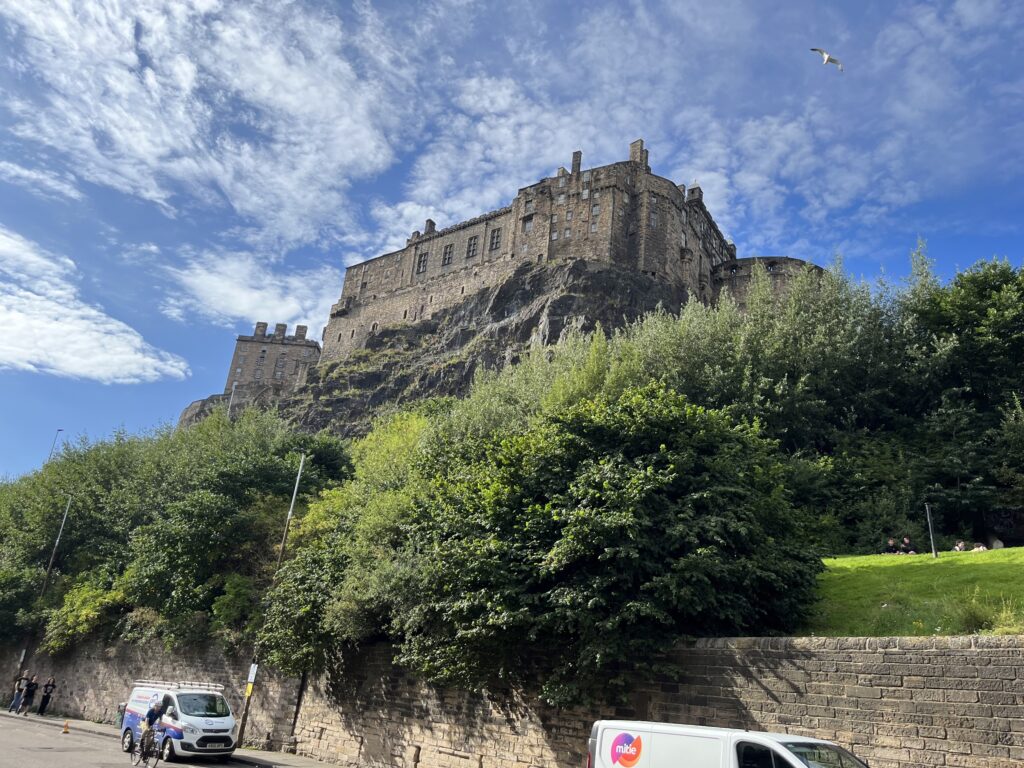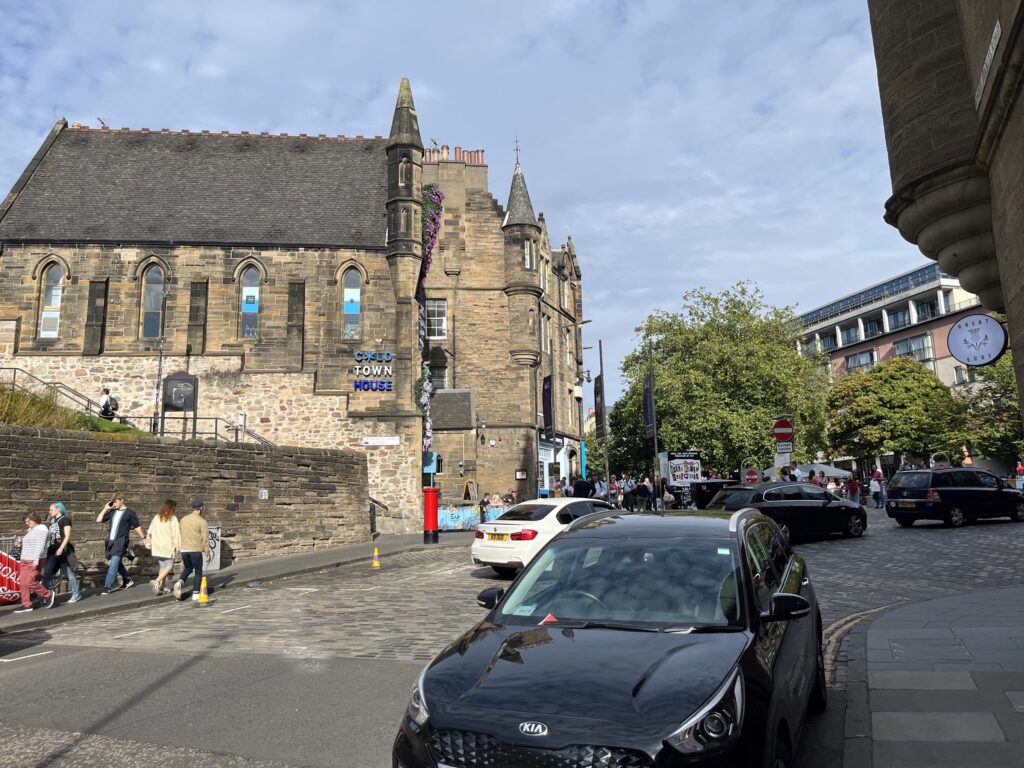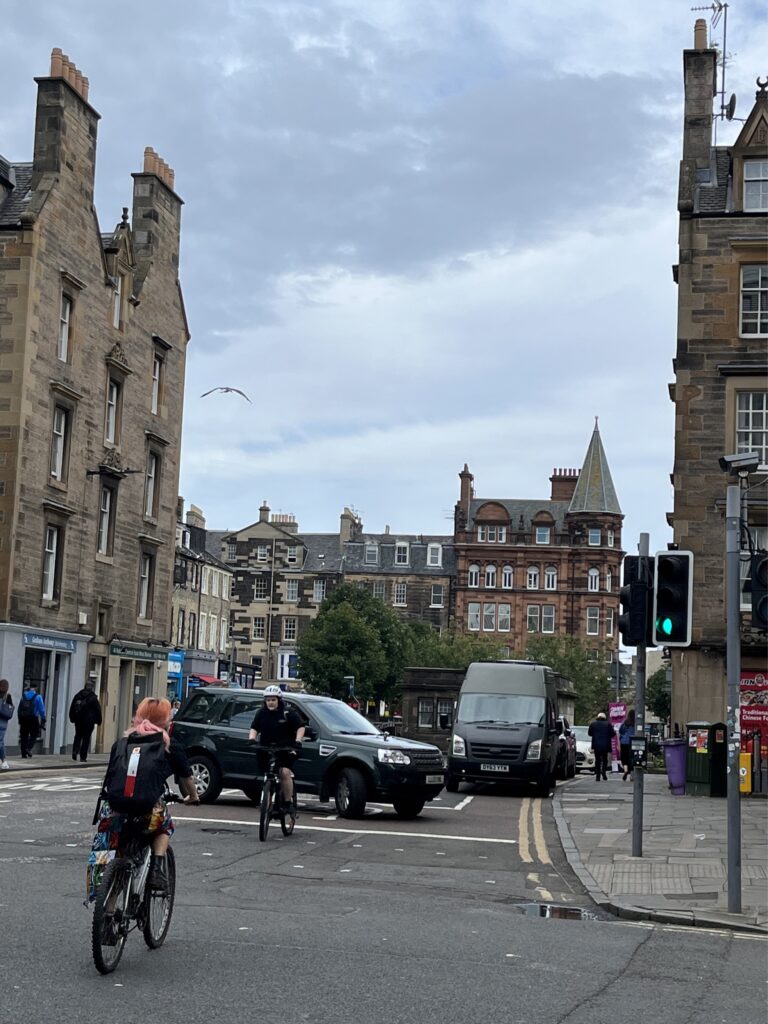 After lunch we left for an afternoon performance called The Gilbert and Sullivan Horror Show. I thought it would be a nice combination of Gilbert and Sullivan (for me) and Horror (for Eli).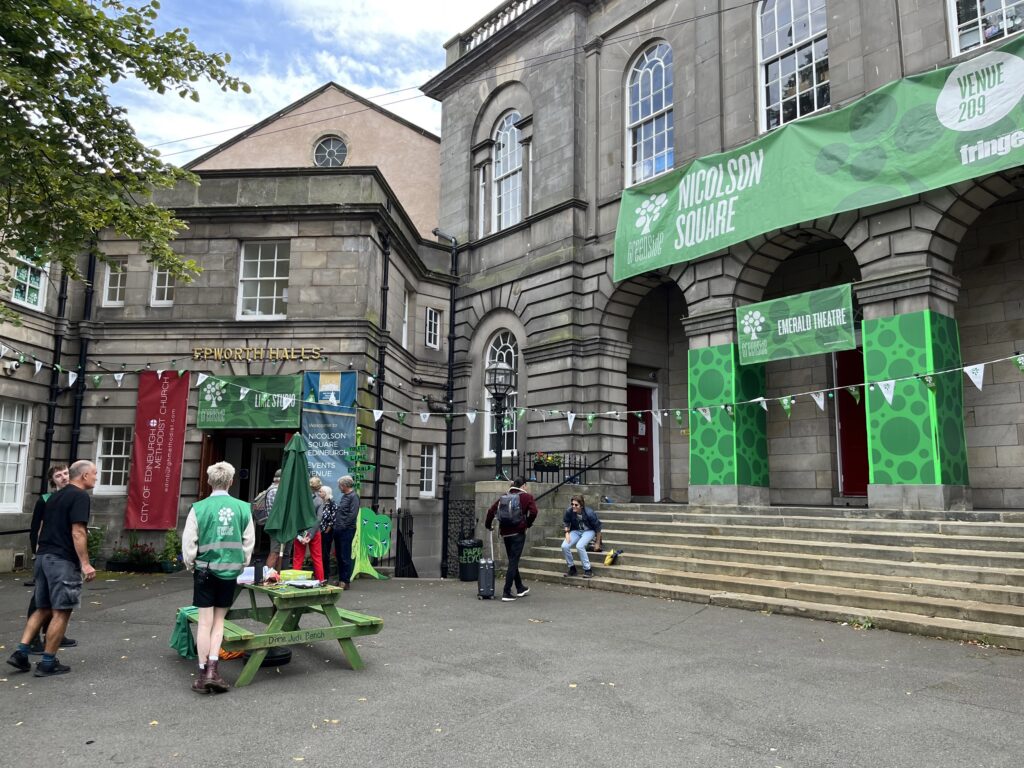 But it turns out the only horror was the violence done to the music of Gilbert and Sullivan. A very old actor dressed in an absolutely filthy ill-fitting suit narrates how he is preparing for a gala to be held in his honor and practices to perform a recital of his career at the D'Oyly Carte Opera Company.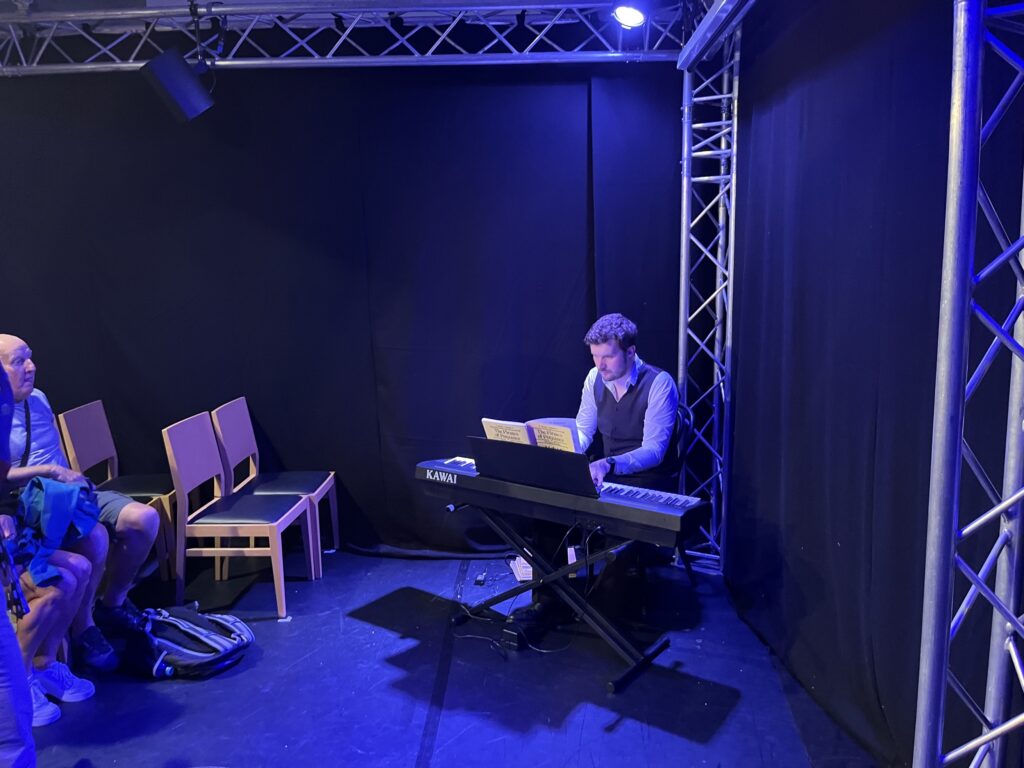 From his singing and relating his history with the company it is apparent he was only a star in his own mind and never any kind of talent. It was a funny send off of bloviating actors but it was a kind of one joke show and after a half hour we got it. But the show rambled awkwardly on for another 30 minutes. It was still funny but the laughs had evaporated and an uneasy squeamish humor took over.