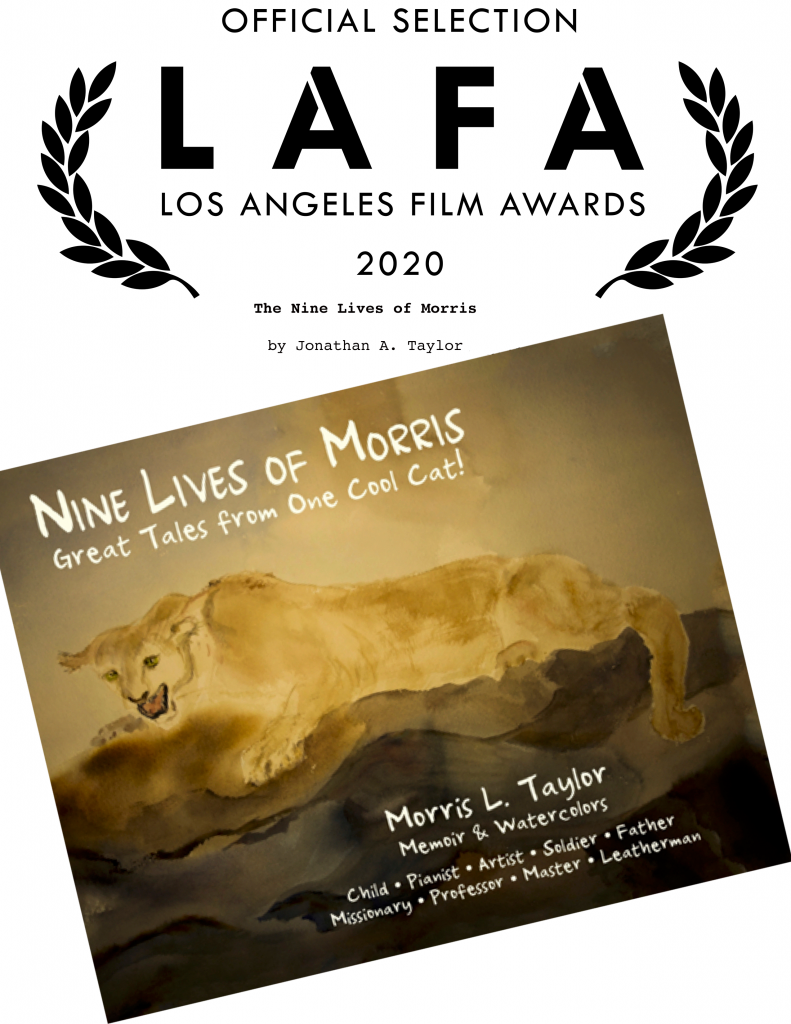 Teleplay Pilot: The Nine Lives of Morris
Jonathan Taylor's screenplay based on Morris Taylor's compelling memoir, Nine Lives of Morris, is now an official selection in the Los Angeles Film Awards. The screenplay covers Morris's extraordinary life including his childhood in depression era rural Massachusetts to church leader to musician to Korean War vet to college professor and finally to an openly gay leather-man in 21st Century San Francisco. Morris ultimately strives to integrate these lives. When this confrontation starts, the the sparks fly as his former lives clash. But instead of stereotyped polarization we get a celebration of the unique American diversity.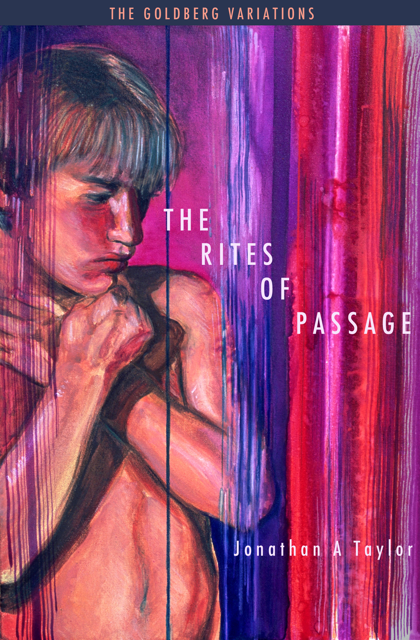 The Goldberg Variations: Rites of Passage
Jamie Goldberg suspects his homosexuality at an early age and manages to hide it from his homophobic Seventies Detroit community, his Jewish political activist parents, and even from himself until his rape, at the hands of a male prostitute, at the age of 16. Profoundly ashamed, he hides in two worlds. One world is an intellectual cocoon spun from music, art, theater, and literature. The other is a darker world where sadomasochistic desires attempt to obliterate his sexuality. His elaborate fantasies are no match for real life or his true affections, which blossom in spite of his constant attempts to thwart them. When his carefully constructed imaginary world begins to crumble, Jamie must face his demons, both real and invented, then the emotional sparks fly. Hear a sample chapter read by the author, Jonathan Taylor
The book is available via: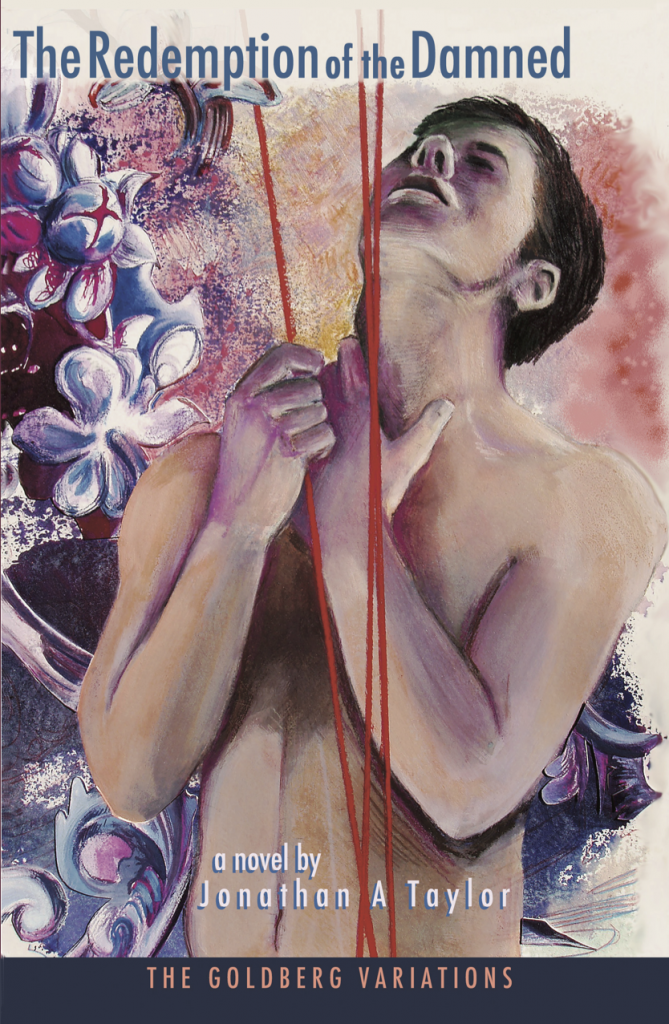 The Goldberg Variations:  Redemption of the Damned
Jamie Goldberg, newly out of the closet in 1980 Detroit, thinks coming out of the closet will solve his problems, but darker secrets remain. He cannot seem to face these traumatic secrets let alone accept them. He discovers that human sexuality is a lot more complex than merely gay versus straight. He experiences profound societal pressures, parental rejection, and social alienation after openly admitting he is gay. But he also learns that his struggles with sexual acceptance, low self-esteem, and suicidal thoughts only begin with coming out. In short, he realizes that coming out of the closet can pose more problems than it solves. Sometimes he is sustained only by his own wry sense of humor; other times he is sustained by music, theater, and ultimately by a cast of Detroit characters who accept him as he is even if he does not. Ultimately, he has a date with his past he cannot escape. That confrontation threatens to damn him or possibly redeem him. Buy via: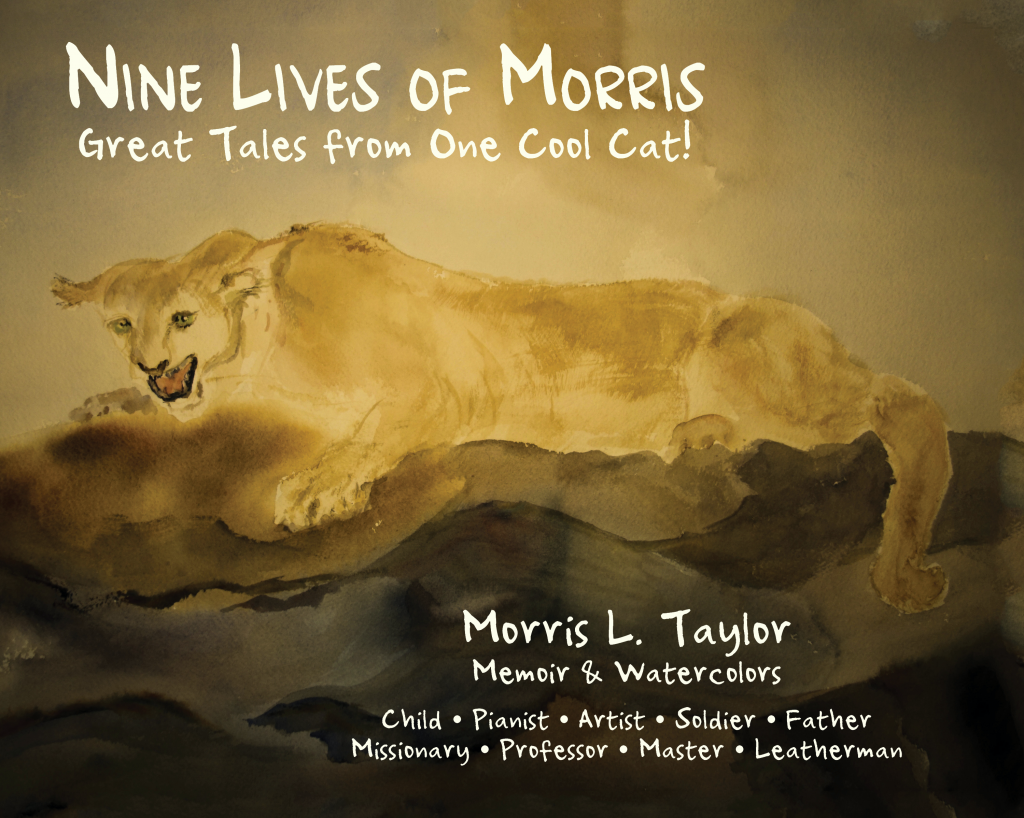 Nine Lives of Morris: Great Tales from One Cool Cat!
"Nine Lives of Morris: Great Tales from One Cool Cat!" tells stories from Morris' varied life in the form of flash memoir. The thirty narratives recount episodes from his childhood in the Great Depression of the 1930's to his eighty-fifth birthday. From the first memoir, which tells about finding his biological father's family in Appalachia, to the last memoir, which tells about marrying a man, the author hugs his reader. As a child Morris discovers many aspects of his personhood. Through experiences in the U. S. Army and World War II, Morris tells his tales. Morris reveals the sorrow of soul upon the fatal accident of his wife and the suicide of his gay son, Leonard. He shares the spiritual journey as a Seventh-day Adventist in raising up a church only to find out how difficult it is to find his own place as a gay man. Morris shares the adventures of his retirement years when he joins the leather community with vigor and starts a new career as a watercolor artist. Even when diagnosed with cancer of the bone marrow, the author maintains his equilibrium and honesty.
The nine disparate elements do not tear apart the protagonist. Rather than disintegrate, Morris thrives as he integrates his roles as a Child, Pianist, Artist, Soldier, Father, Missionary, Professor, Gay Man, Master and Leatherman.
The book is available via: