Today, Sunday 13 August, was a lazy day. We had only a show at 6:00 and we decided to use this as a down day. Eli went out on his own. As I ran out of clean socks so I ran over to Marks & Spencer to buy a few new pairs (they had a 50% off special on black cotton socks). Coming back home I was planning to play Dungeons and Dragons with Eli (we had bought a starter set) in the hotel lobby. 
Unfortunately I ran into the excellent grocery store in the basement of Marks and Spencers and planned to get a small piece of Cheddar to taste and bring back to my cheese-hating son, Eli, to enjoy. Anyone who knows me knows I can tend to lose track of time in foodie stores and this was no different. I ended up staying there over an hour oggling interesting British foods (I know it sounds like a contradiction in terms).  I ended up with an array of cheddar tasters to determine which cheese i should reimport to Amsterdam to make my kids' favorite Macaroni and Cheese (the way I make it with a kind of cheddar béchamel and then baked au gratin). The first we tasted, quickly established itself in the lead, a cheese called Red Leicester. But it was quickly rejected for what was ultimately called a "Cornish Cruncher." A 2 year old cheddar that was still surprisingly creamy and tangy and not any more crunchy than the Edinburgh Tattoo being body art.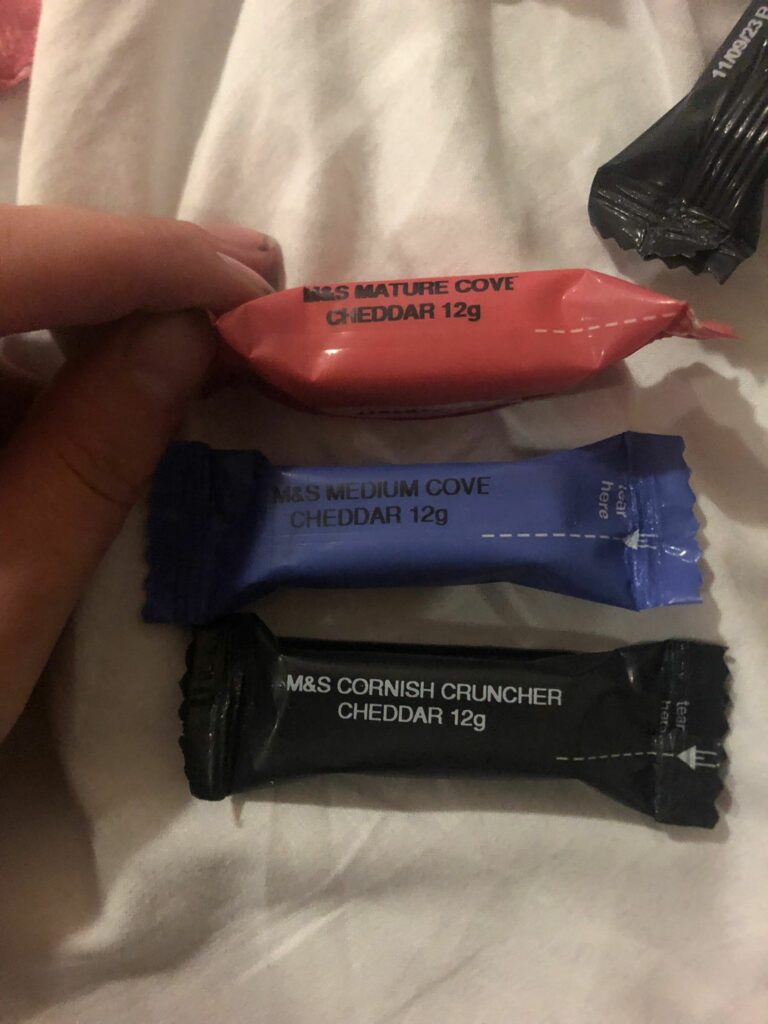 We walked over to the evening performance, a drag show of sorts called, "Genava's messy friends." The venue was the courtyard of Edinburgh university with all sort of pop up theaters, food stalls, drink stalls etc.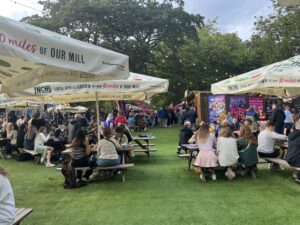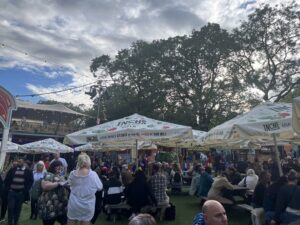 The show opened with a very campy warning that "if occasional foul language and tantalizing bits of nudity was a problem for you, then get the fuck out!" But I wondered what I had gotten Eli into. But the show was rate 16 and over so I was not worried. And as expected the foul language was exaggerated and the nudity was, as far as I could tell non-existent except for some hints of flesh with a flesh-toned tights. The drag show brought back memories of my second boyfriend, Ladon Swain who was a drag performer. The show was hilarious and super campy. Eli loved it. He only got a little worried when one of the performers started sitting on the laps of audience members who were seated on the aisle. As I felt safe as Eli was on the aisle seat i could see the amazing look of excitement, joy and fear. The drag performer ended her song before she got to Eli—which then he told me he was disappointed. The show was a lot of fun and more part circus as well as drag show.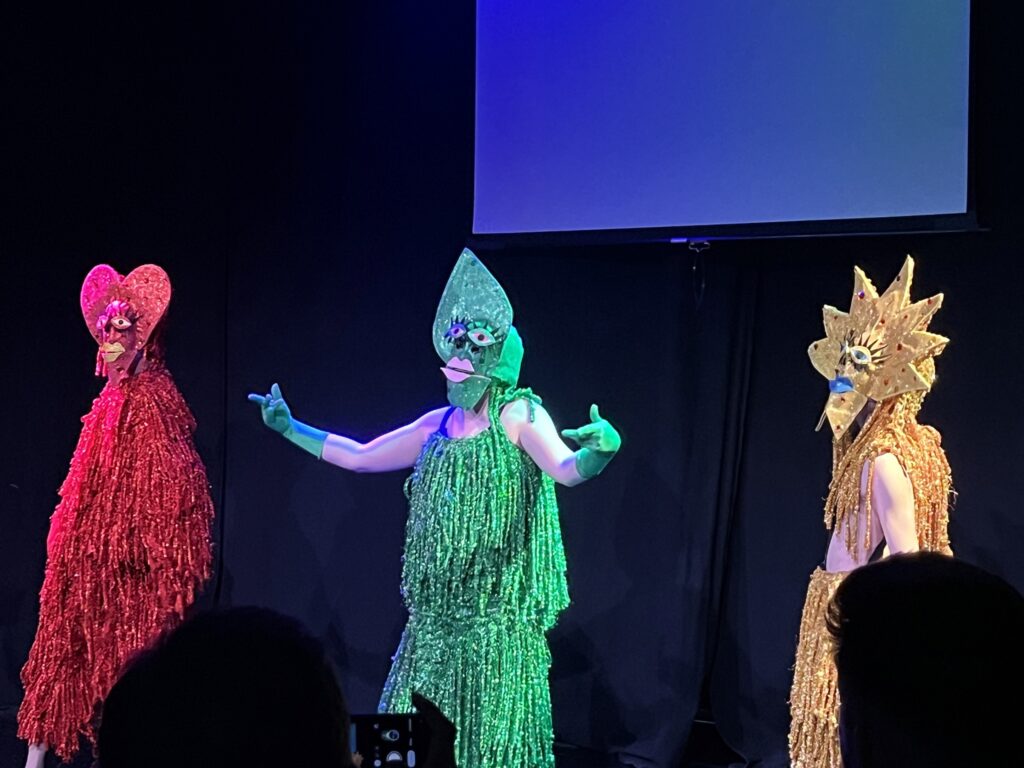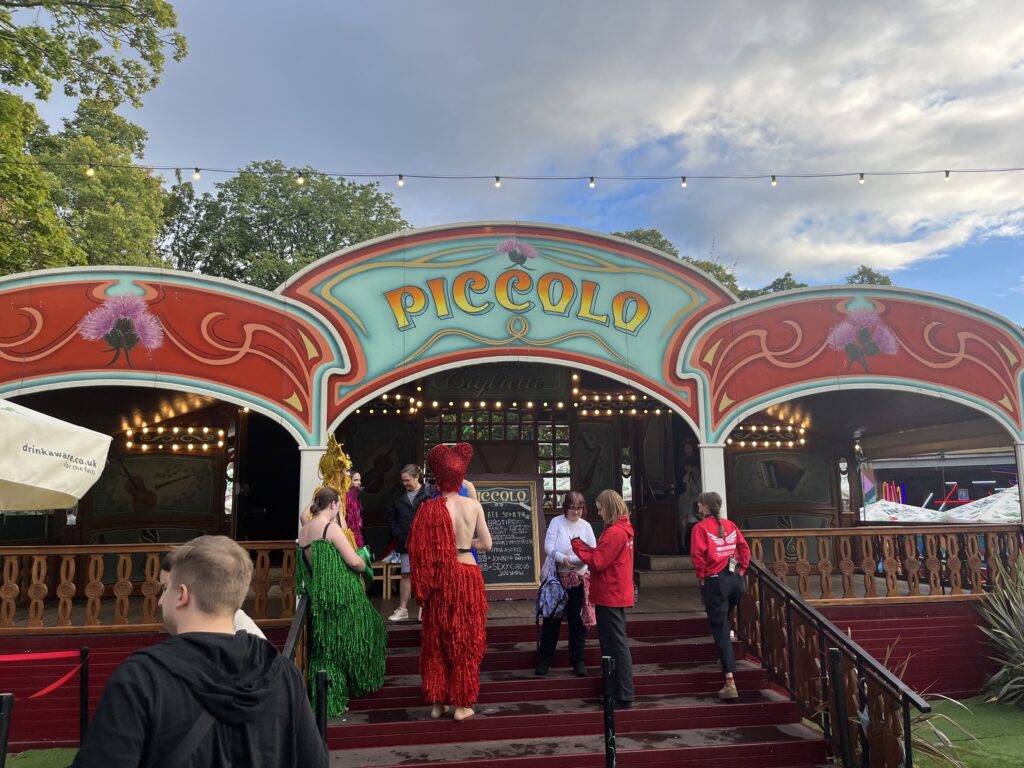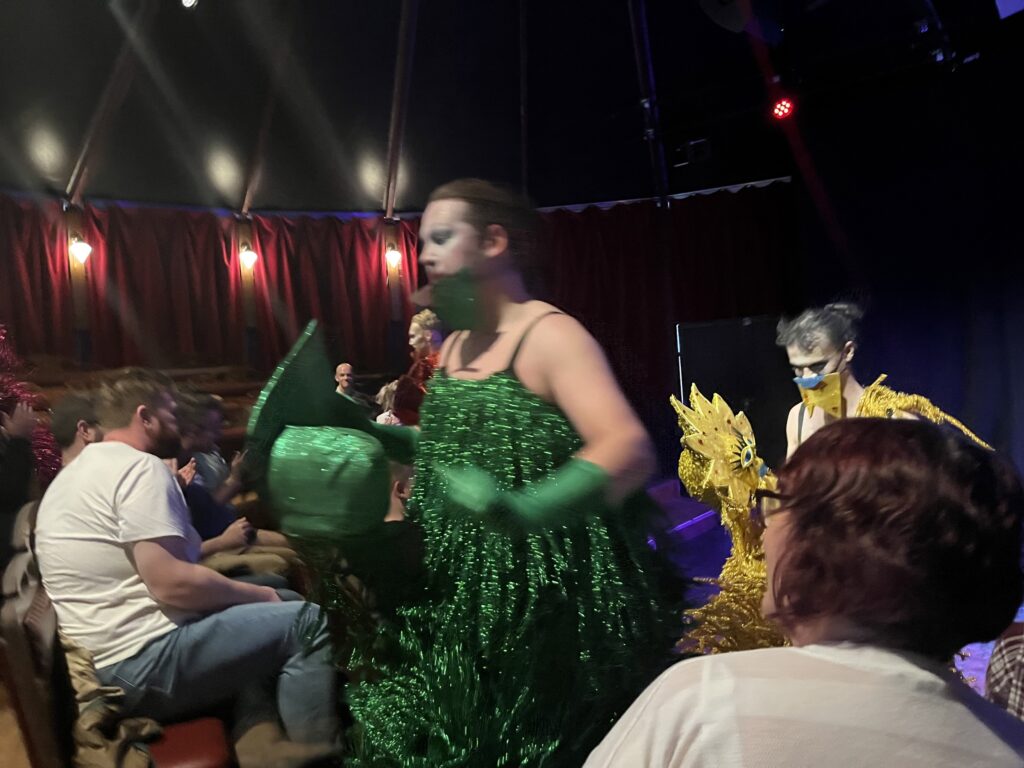 On the way home we stopped in the supermarket and bought things to go with the cheeses I bought and had dinner in our hotel room.