Our trip to Verona was a success in enjoying the incredible beauty of the touristic center of the city. Outside of the city center the city was less enthralling than either Genoa or Bologna. So that leaves r=today's trip to Padua to see if we can unseat Bologna as my next home.
So here are the pictures of our walking tour of Verona: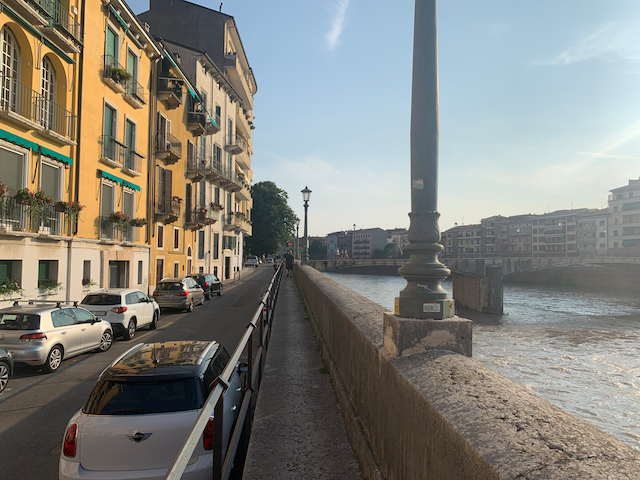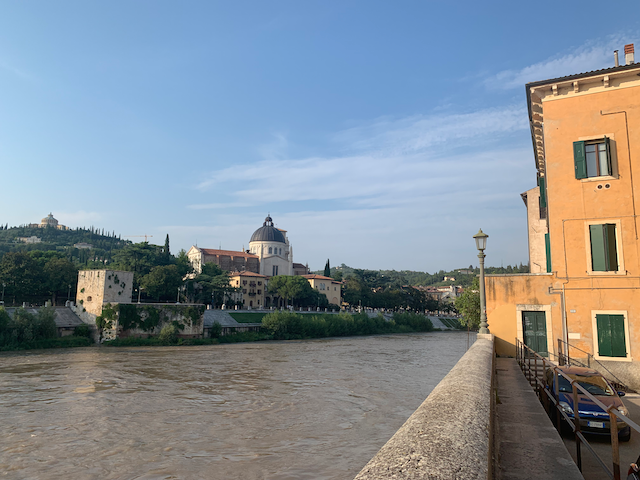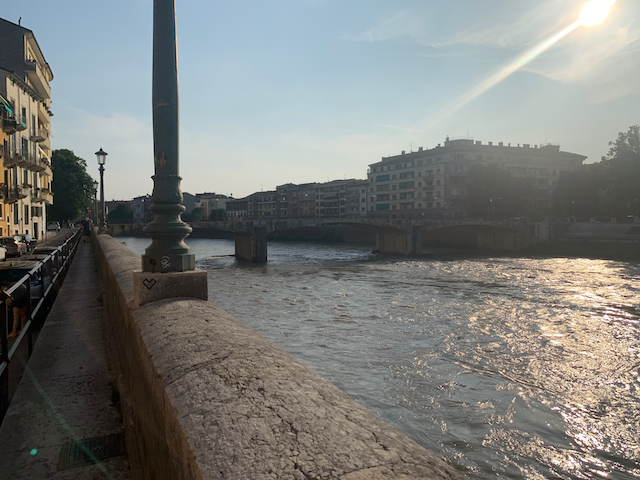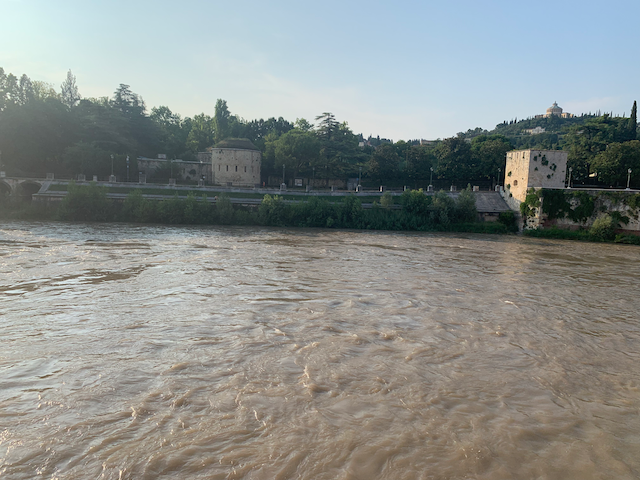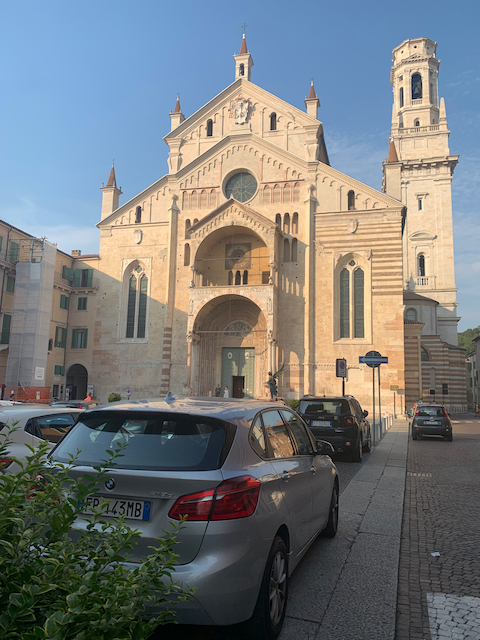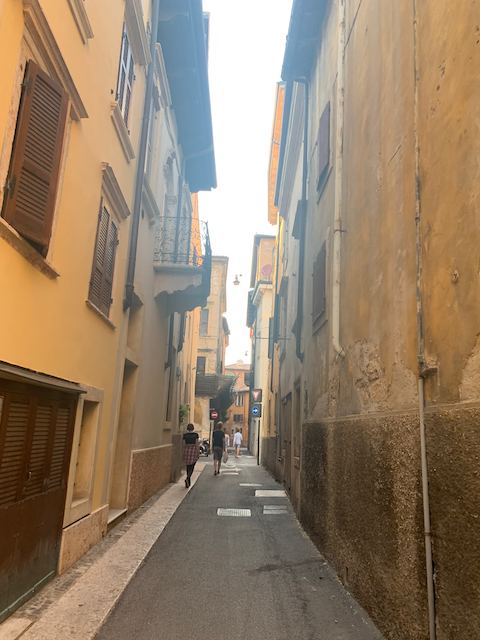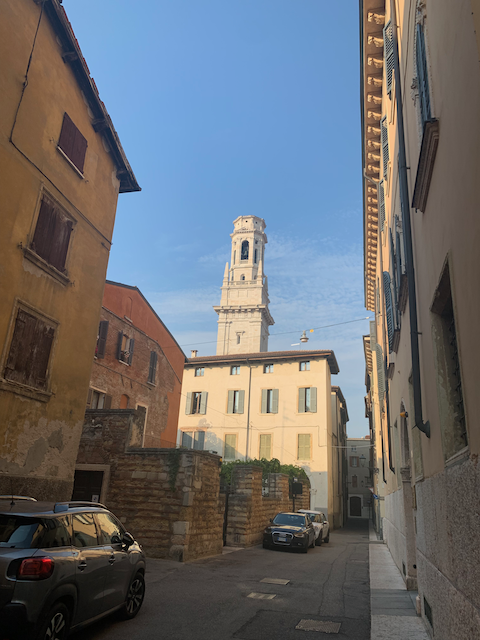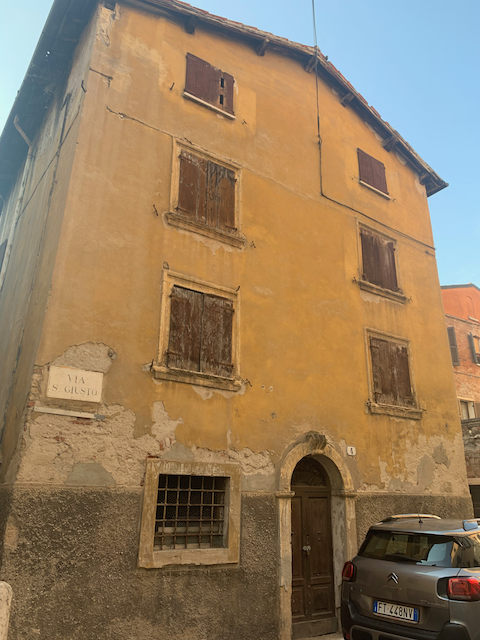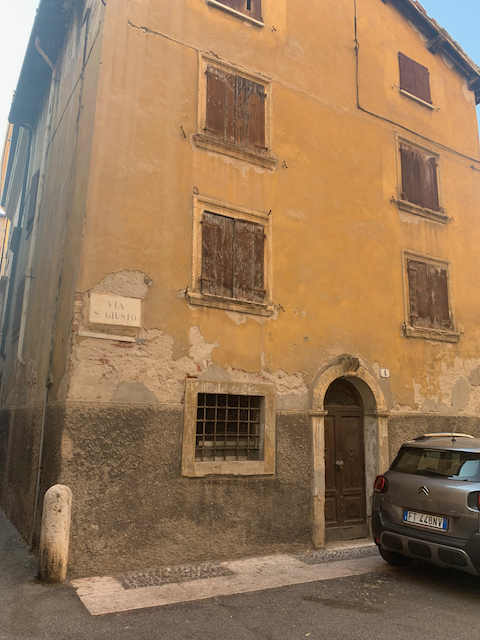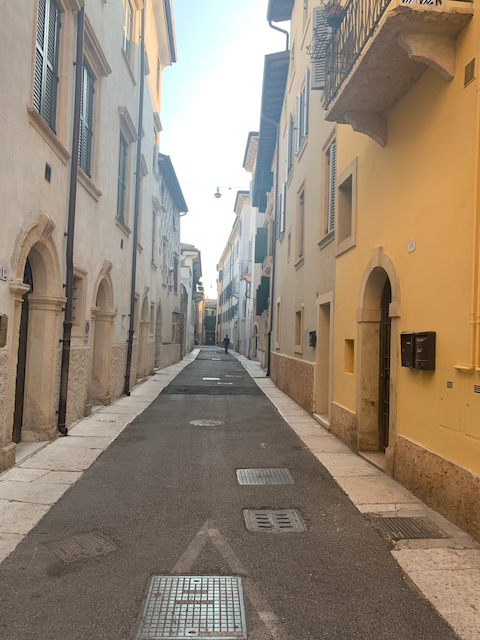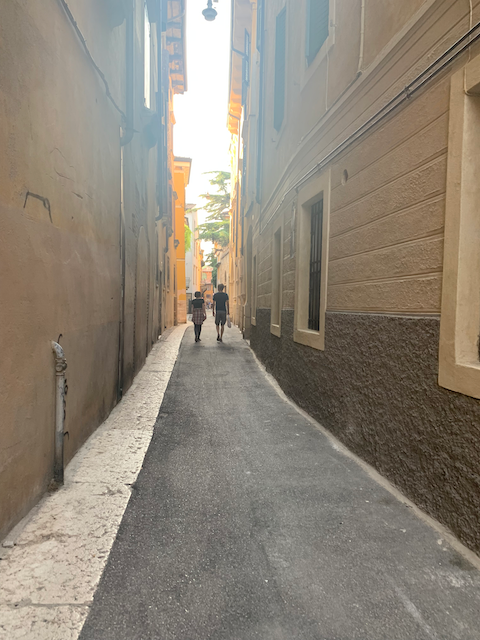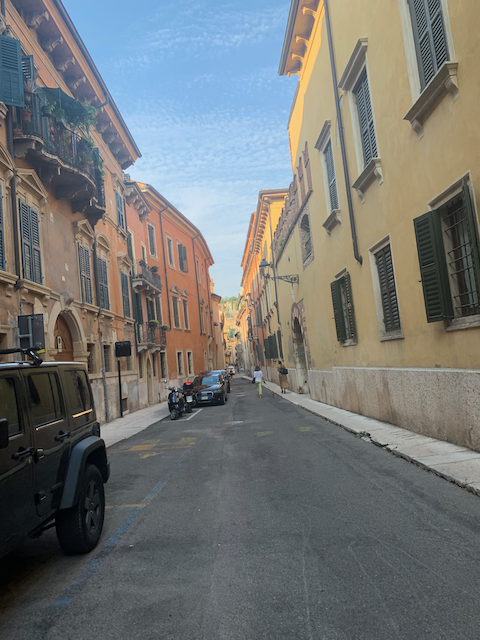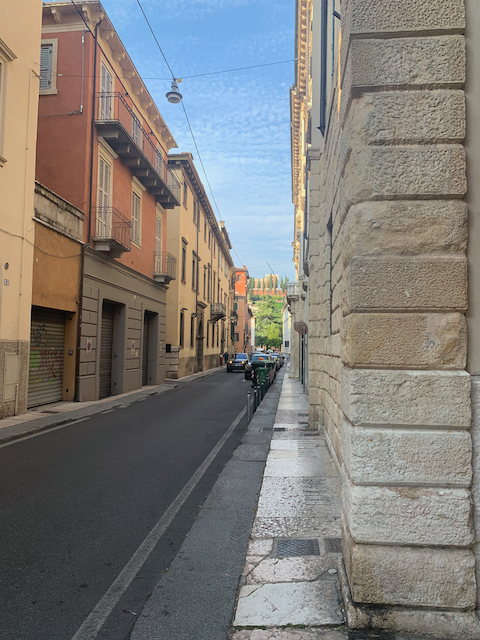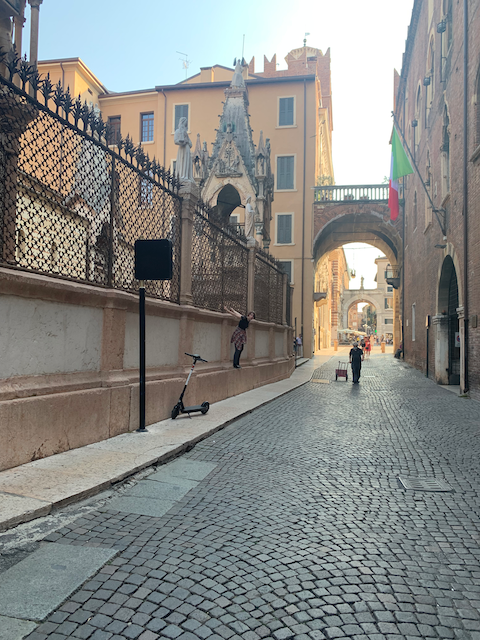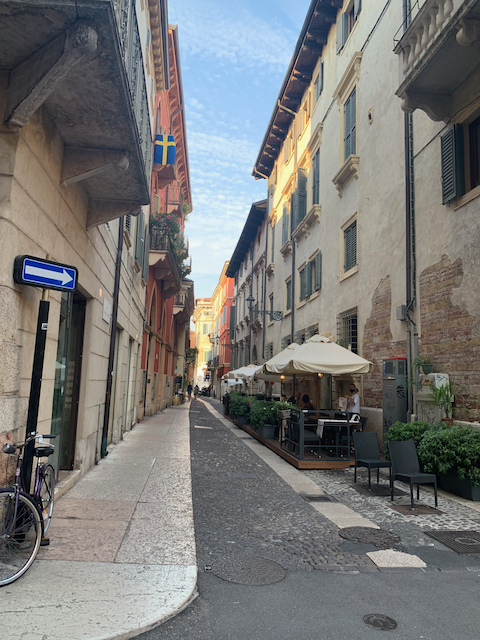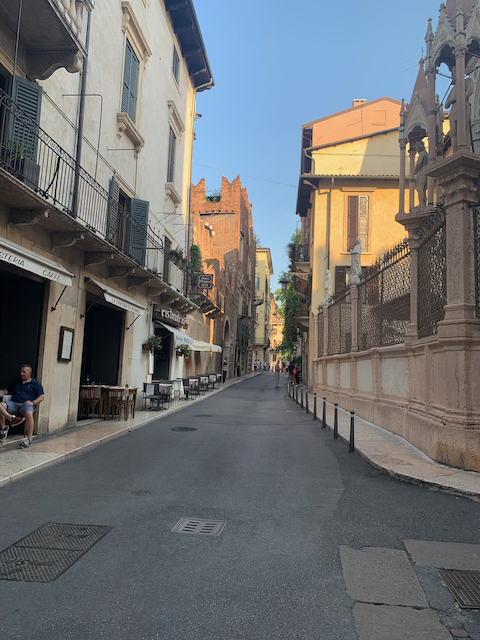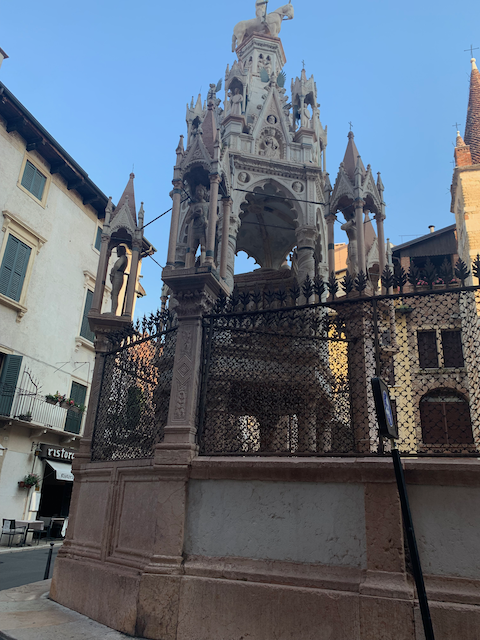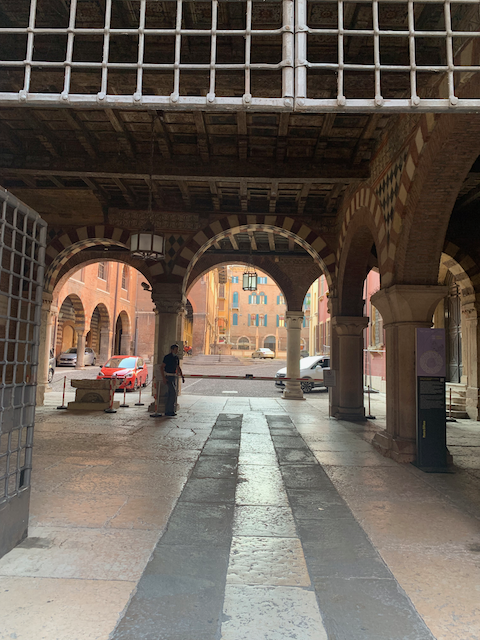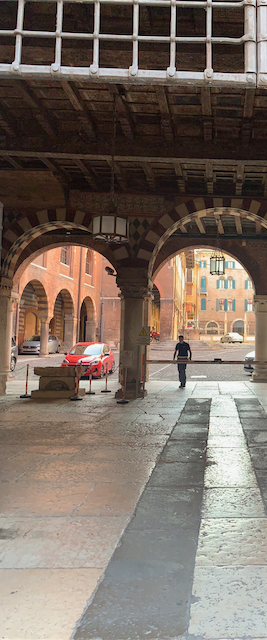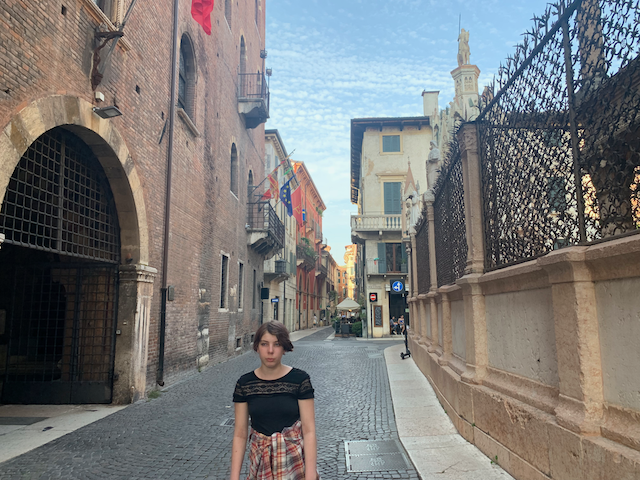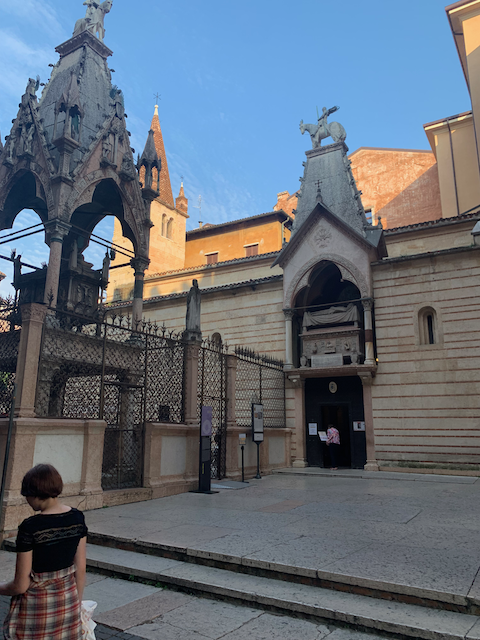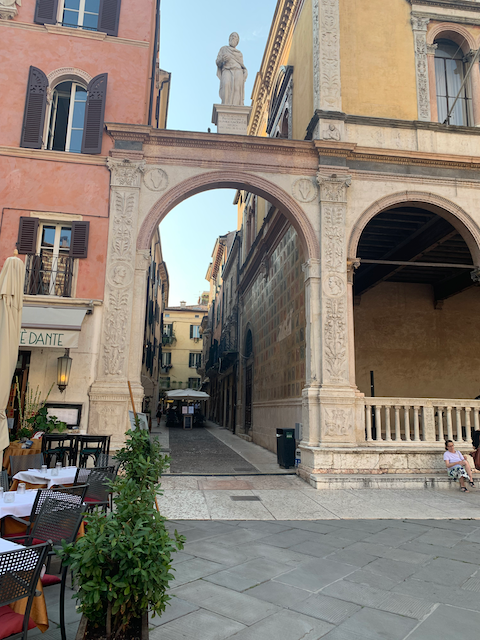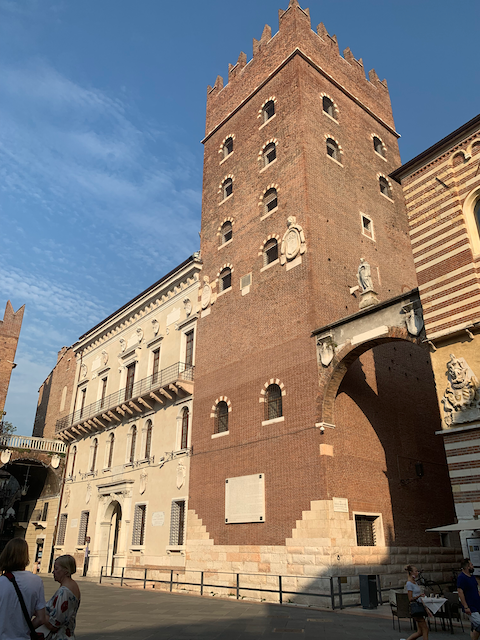 The Lamberti Tower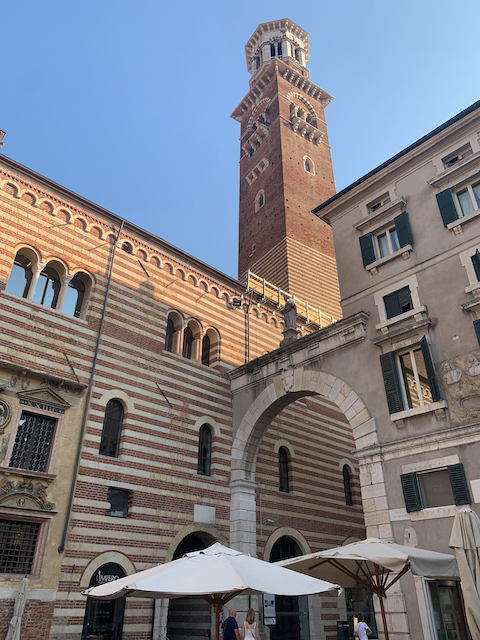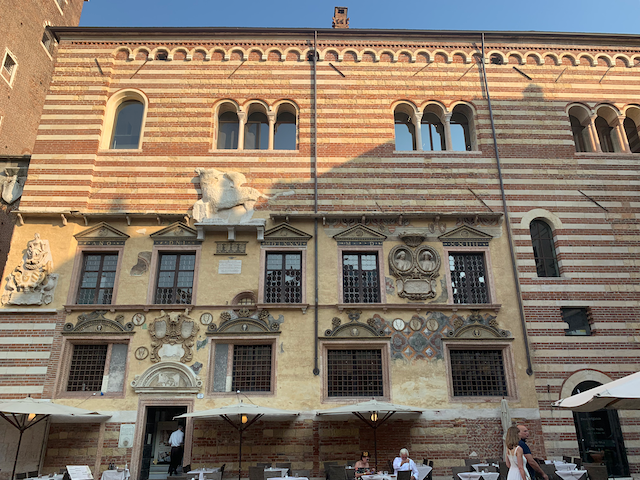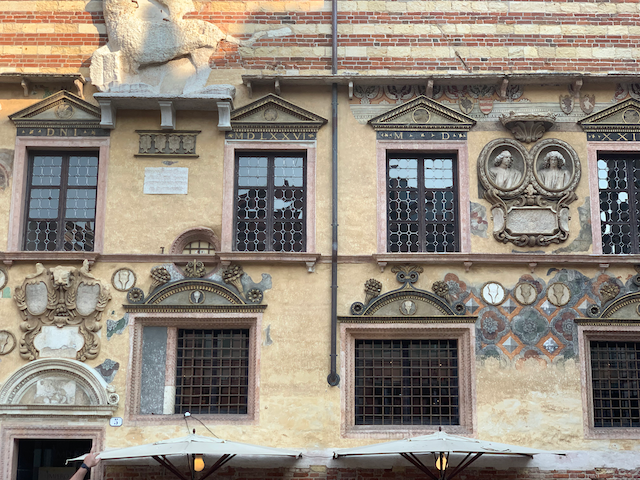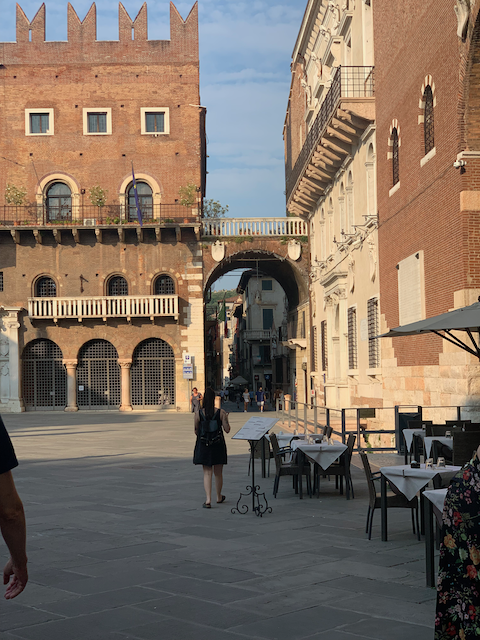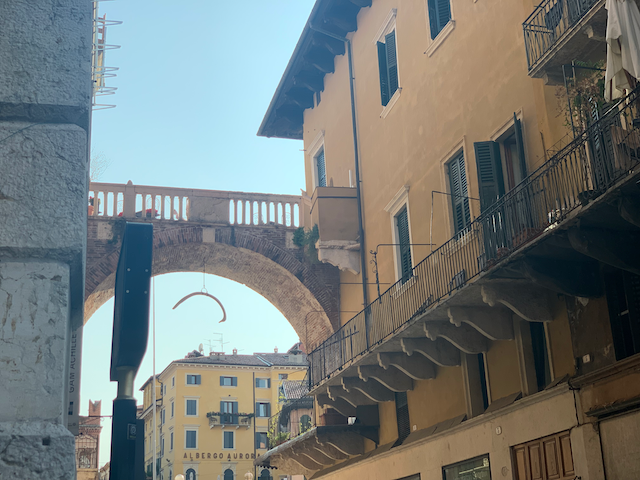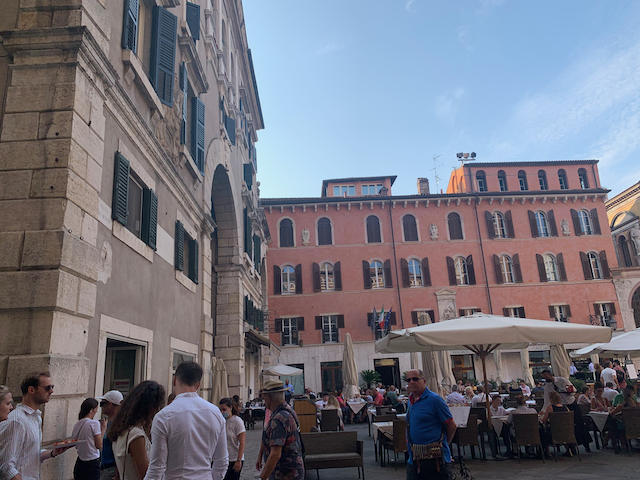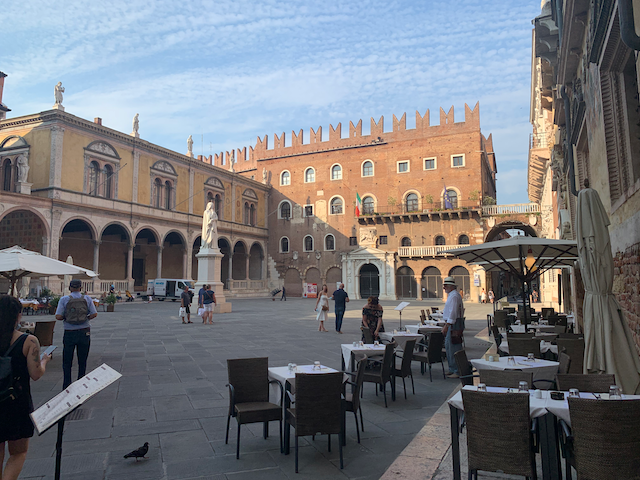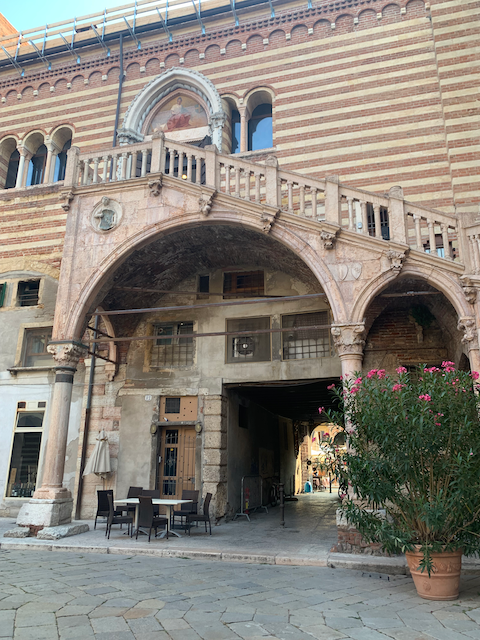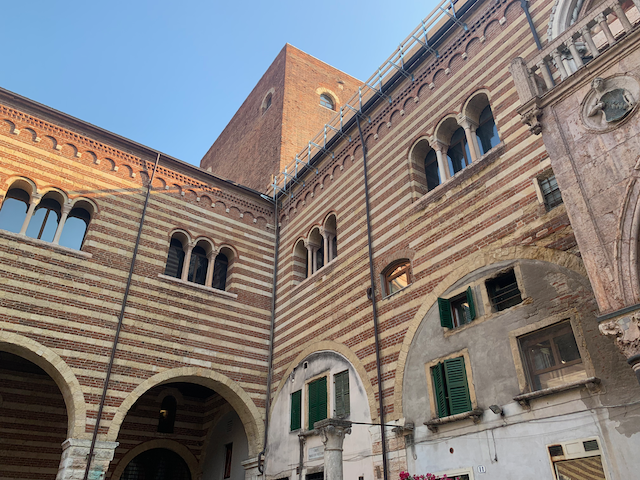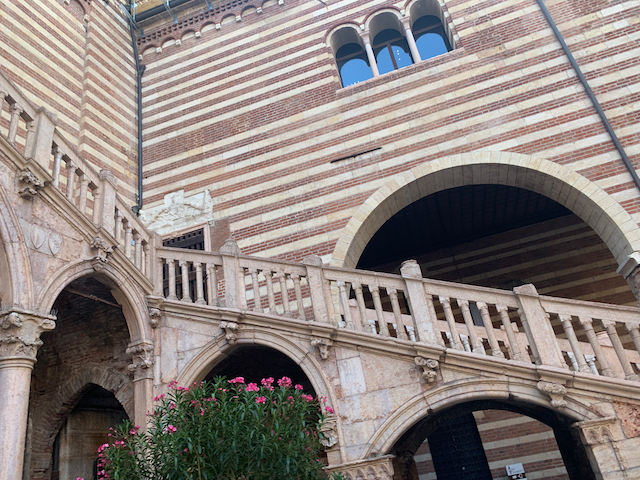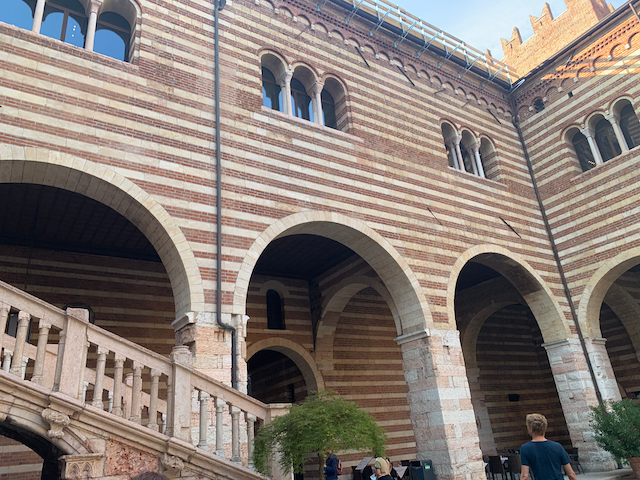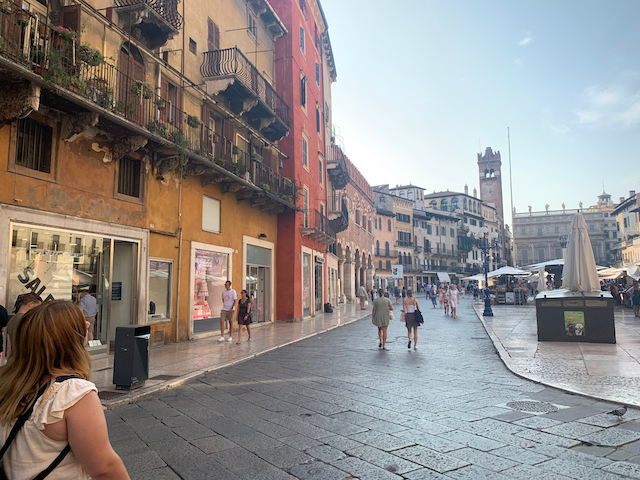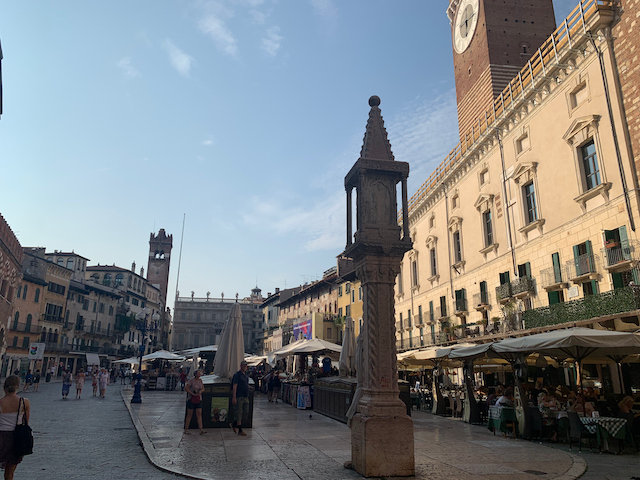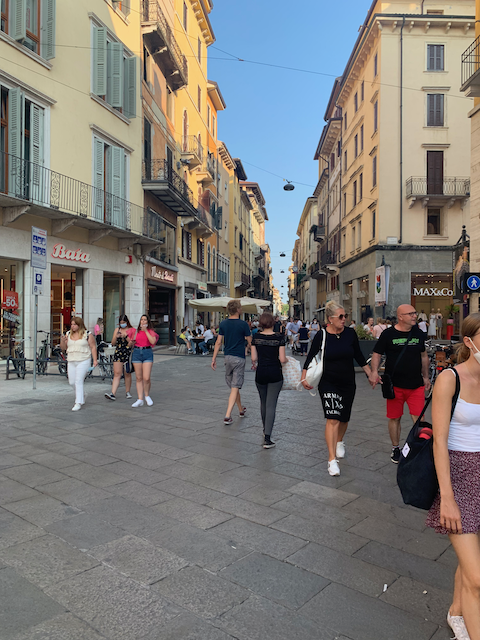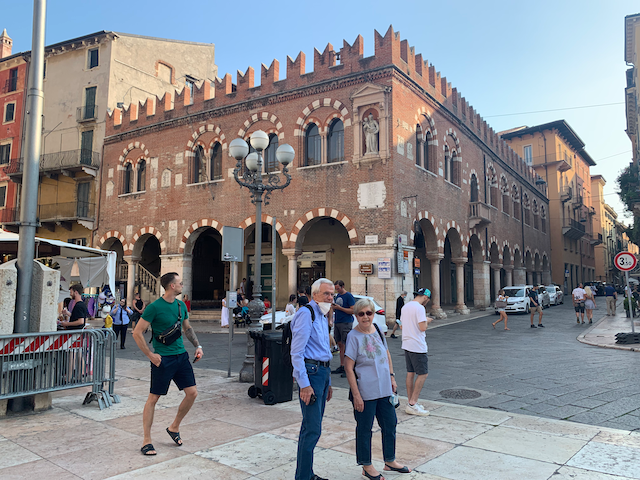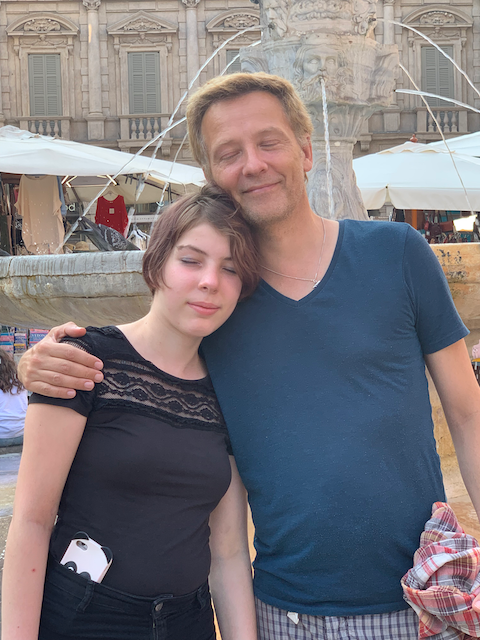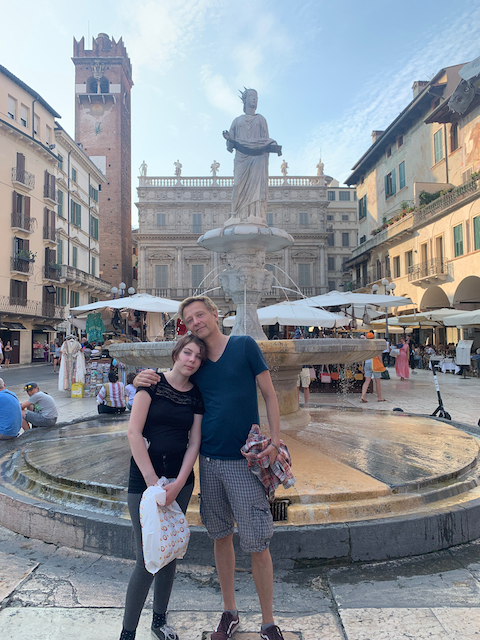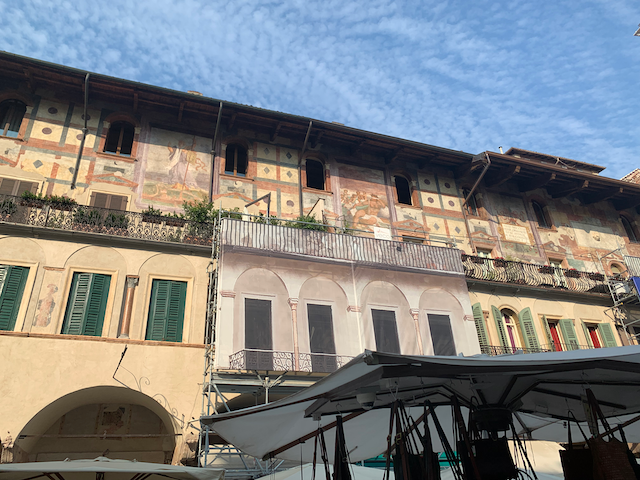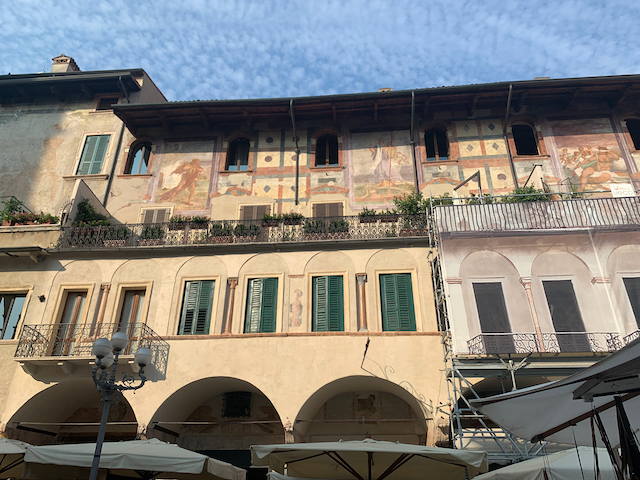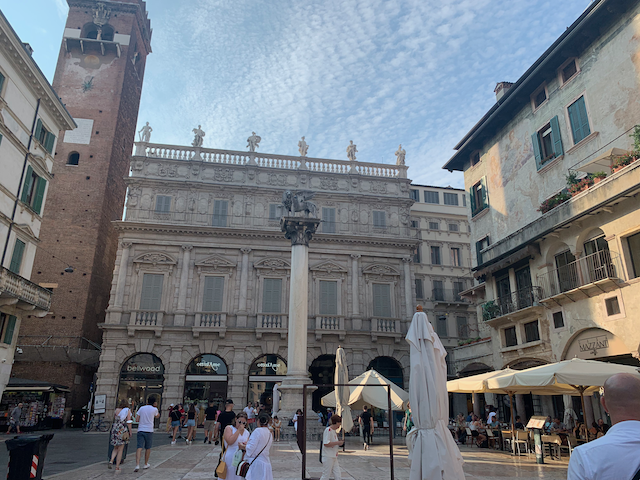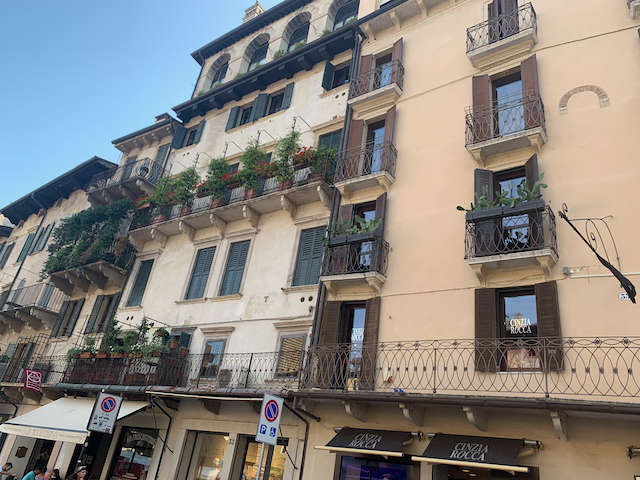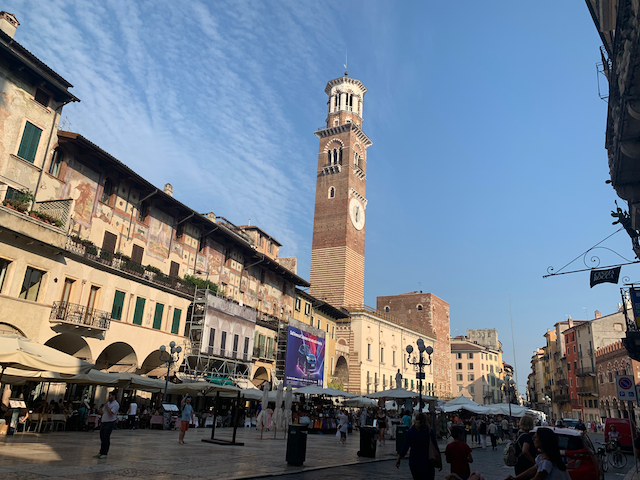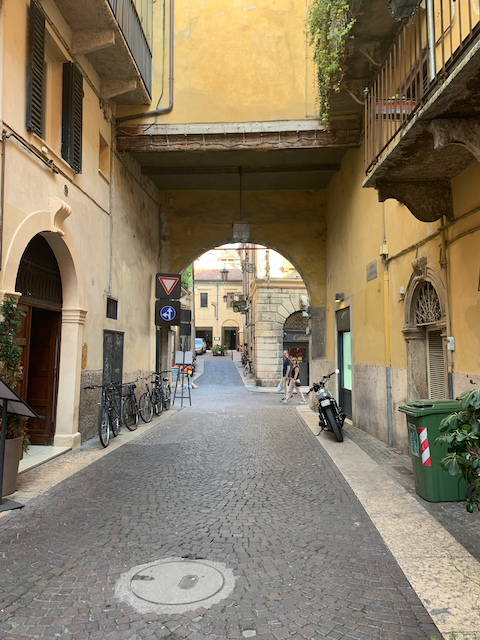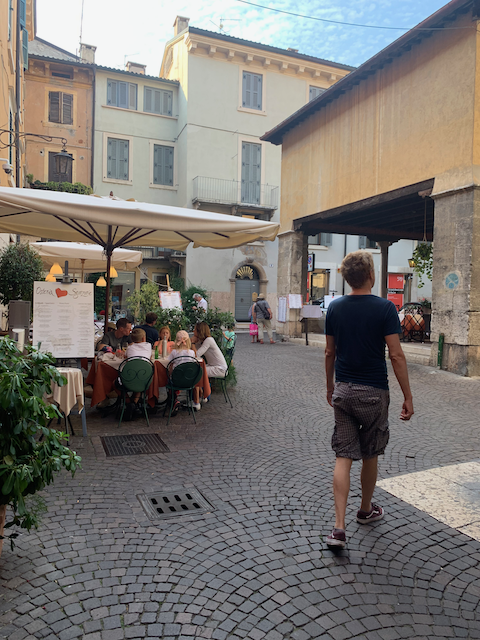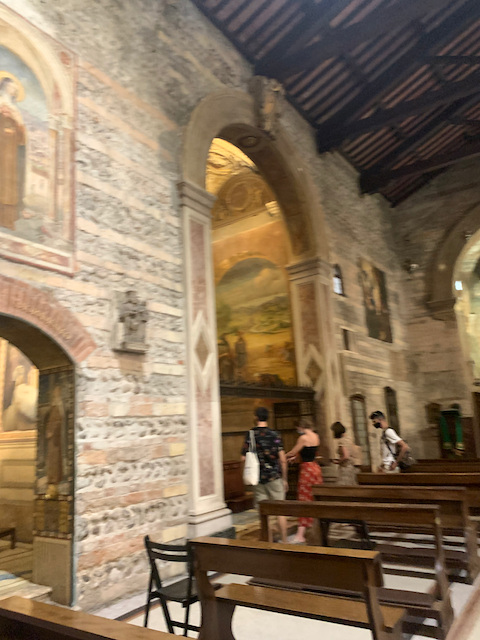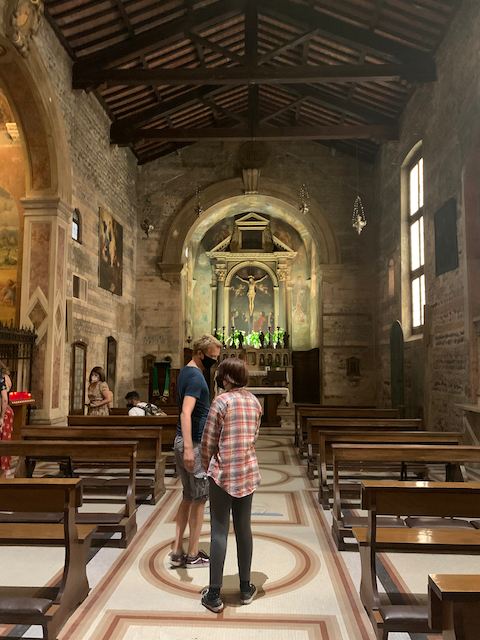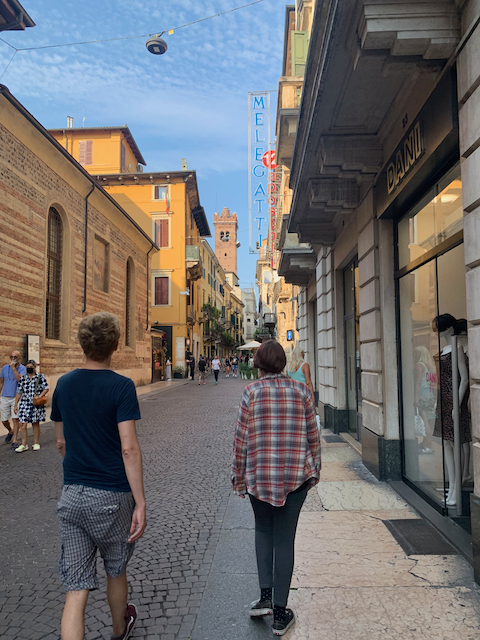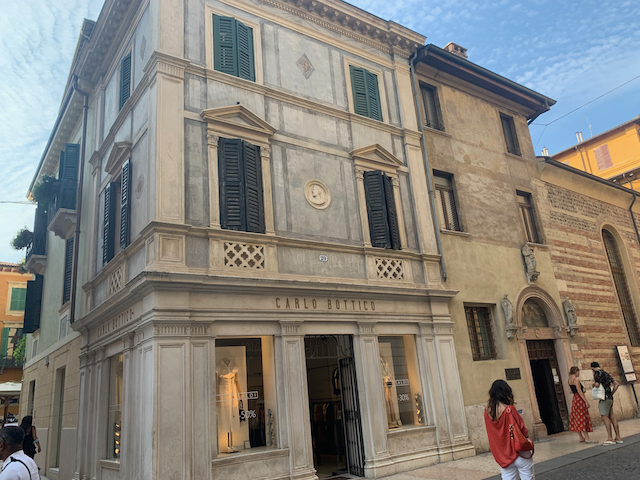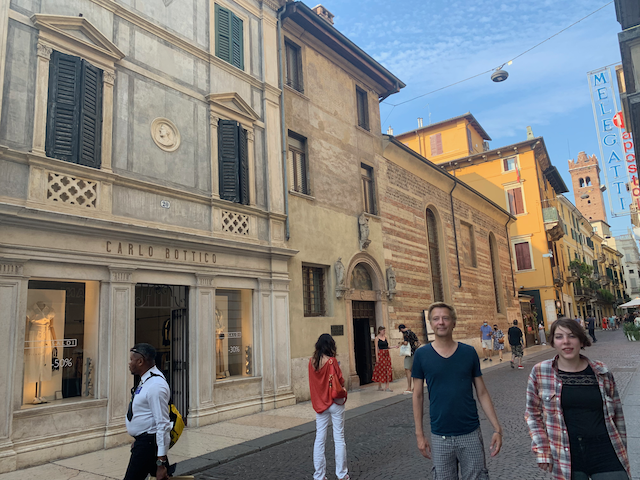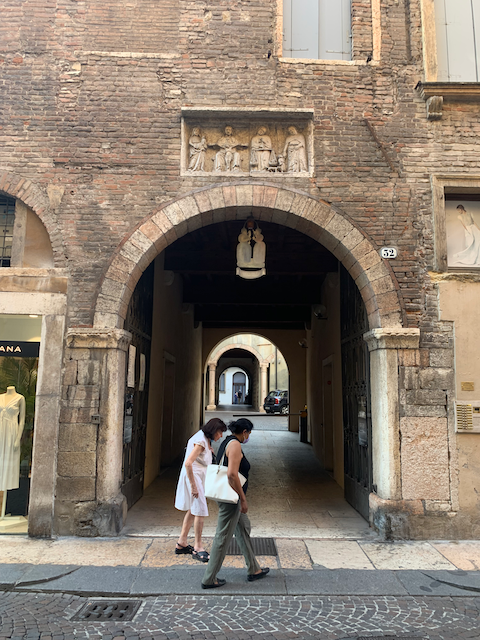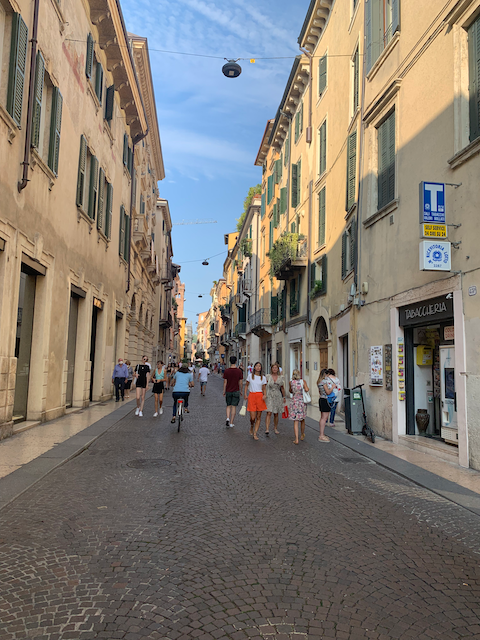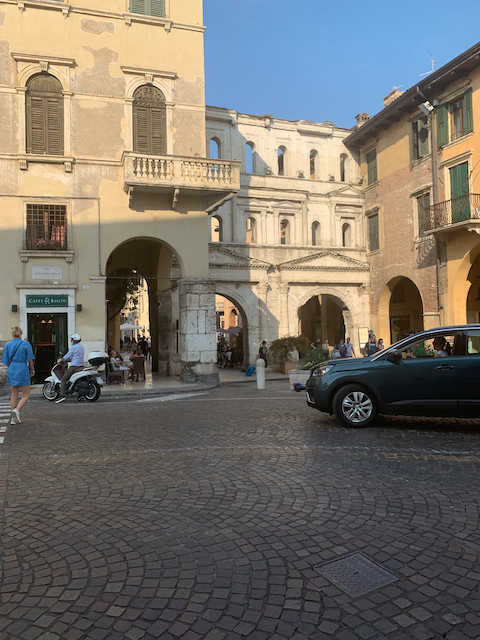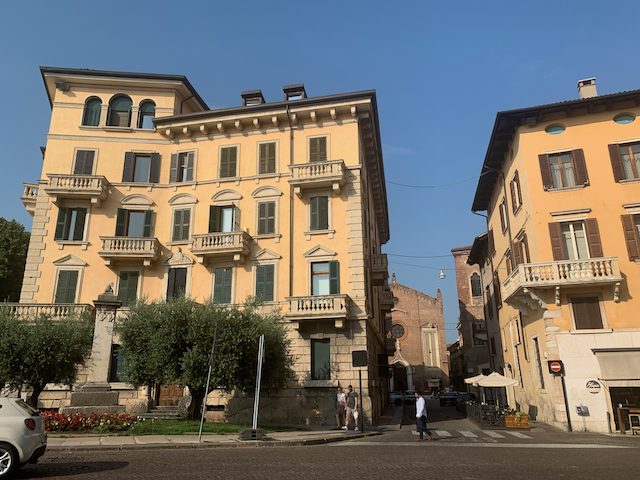 Our lunch was a wonderful kind of panini called a panouzi, very rich one sandwich culd feed 2 easily.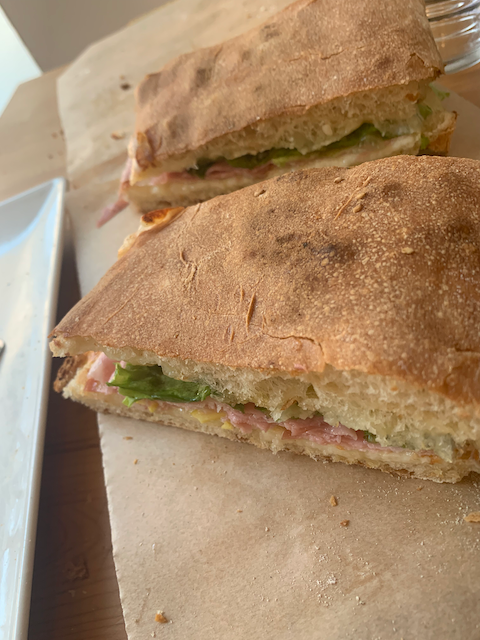 Our travels took us to the Verona National Art Museum in the city's fort. Here are picture of the visit. The fort dates from the 11th century (and then being built on as the years progressed. The painting collection was a master class the Veronese School and here are some of the highlights: