This is how the opera in the Arena ended. 10 minutes left in the first opera, Cavaleria Rusticana at midnight. There had been two rain delays and we were waiting inside as so many people (stretching back to the Roman Empire) had done before us, though probably without the masks.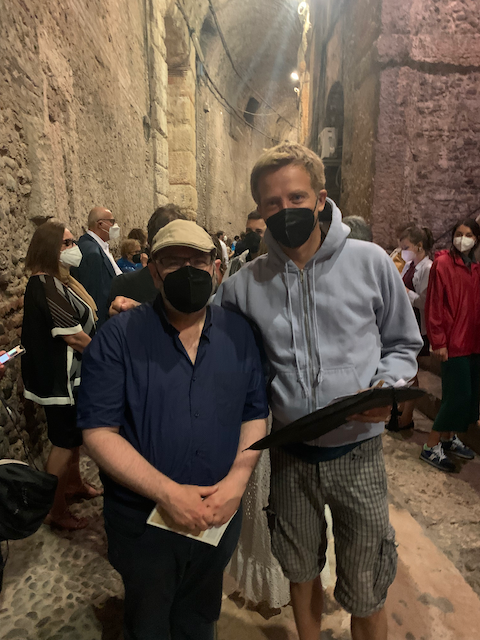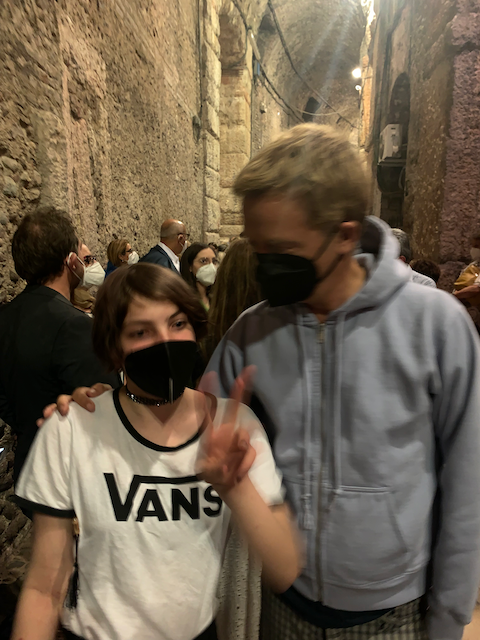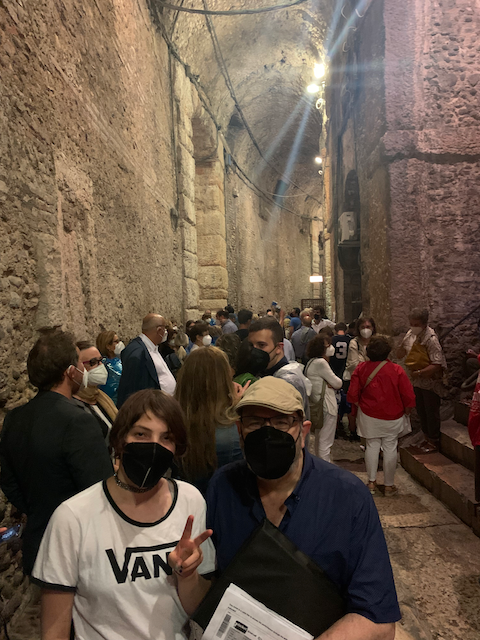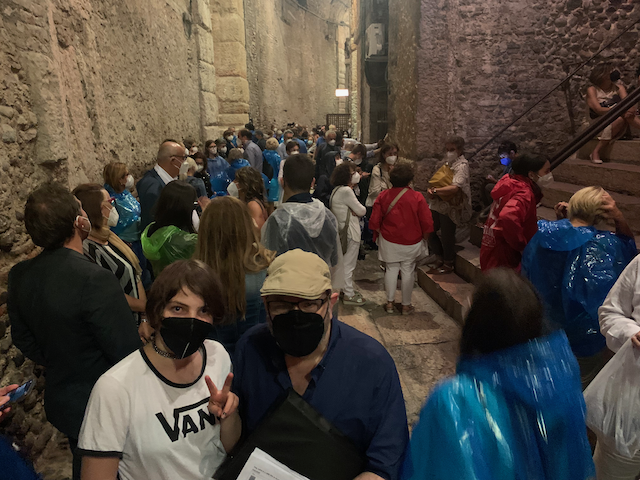 The evening started out well enough, our first night in Verona. Esther made a spaghetti (Bigoli the local fresh thick spaghetti) with a simple tomato sauce, stracchino cheese and anchovies (for the non-vegettarians.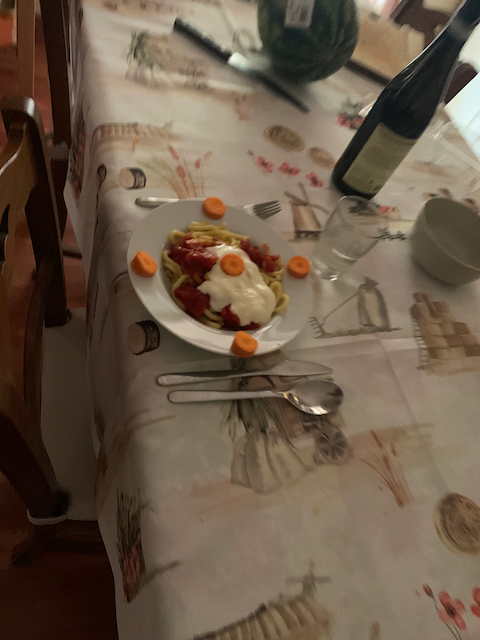 When tossed together it was a creamy delicious pasta dish
Then we left for downtown Verona to go to see Cavaleria and I Pagliacci at the famous Verona Arena, a Roman Arena retrofitted to hold operas and enjoy the legendary acoustics that the Romans once did.
But first a lovely little introduction to Verona at twilight.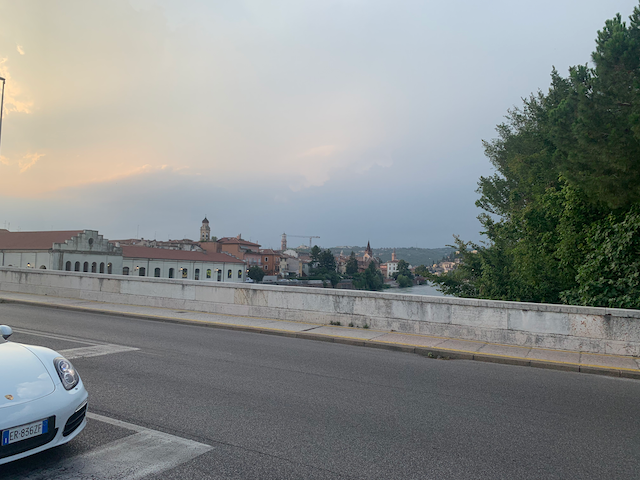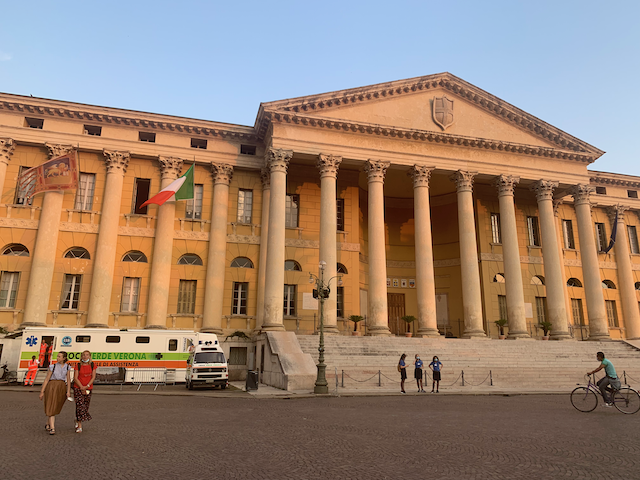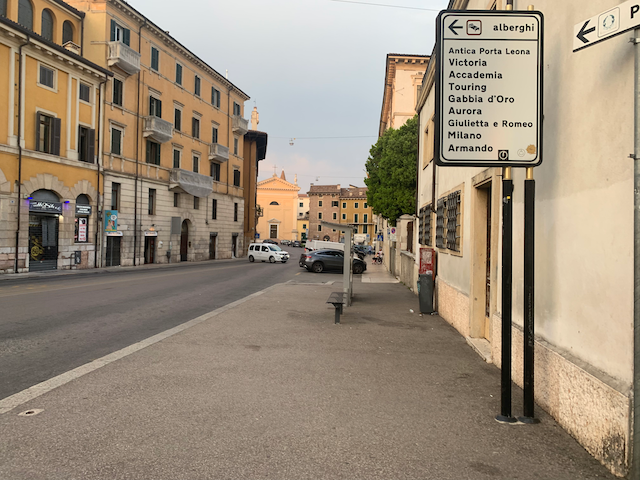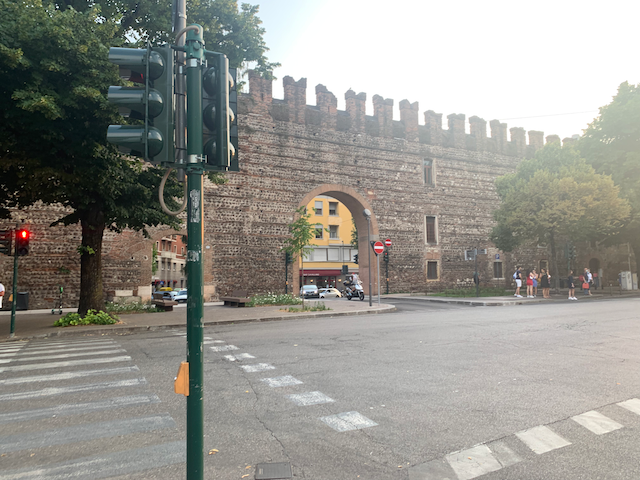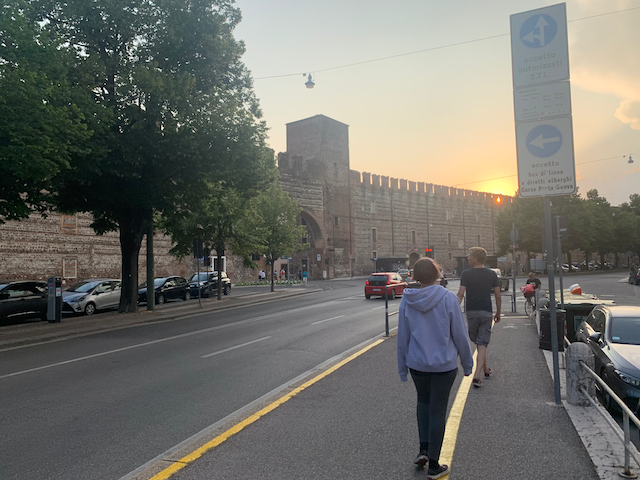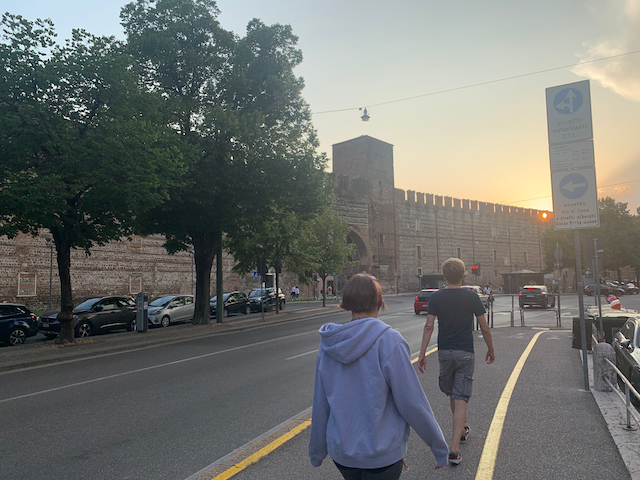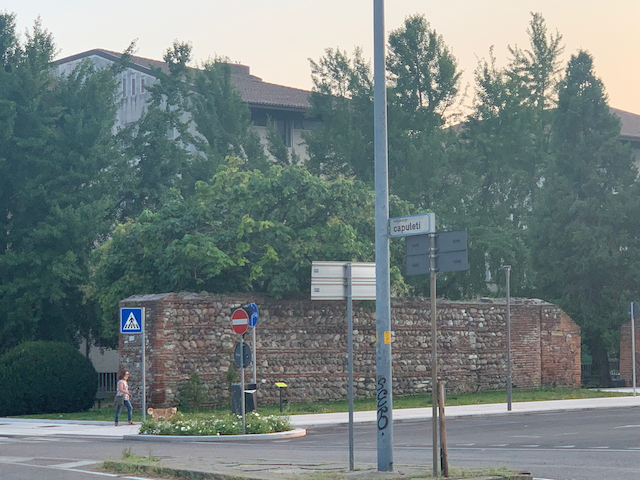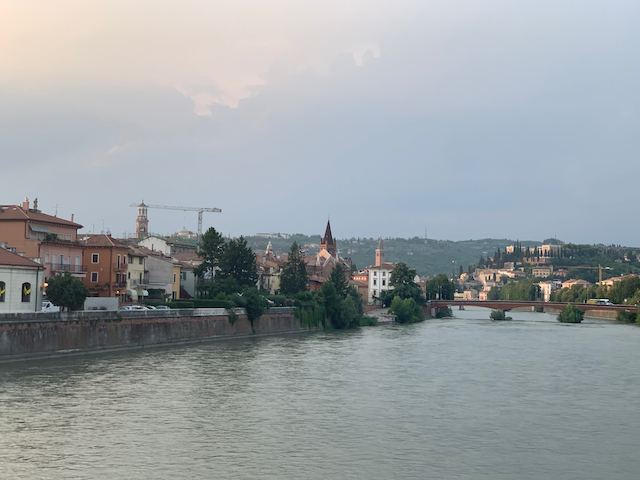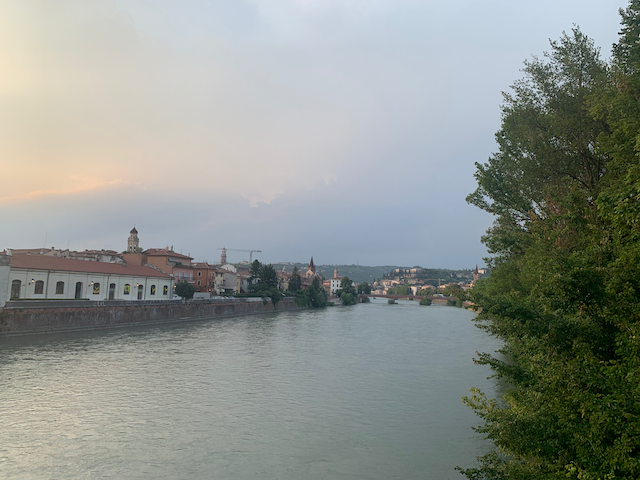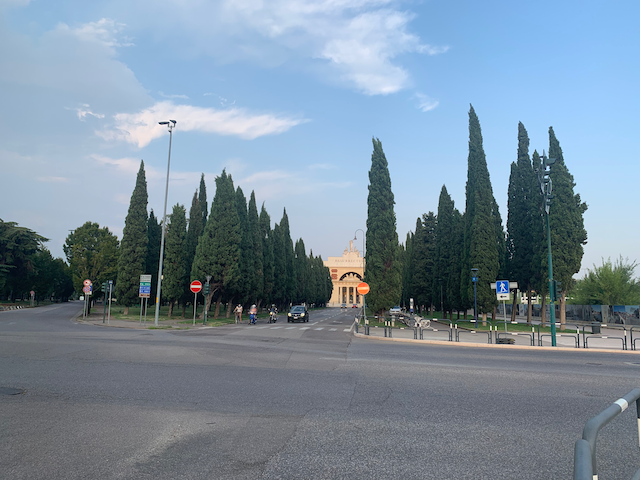 Then in our walks in the city center, the Arena came into view. We found our gate to enter and went towards our seats: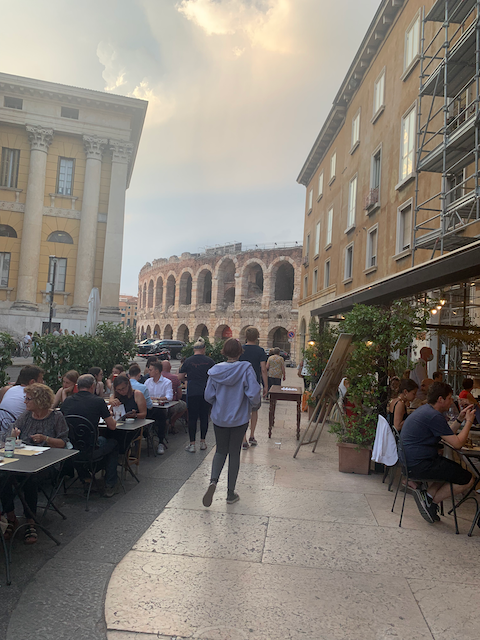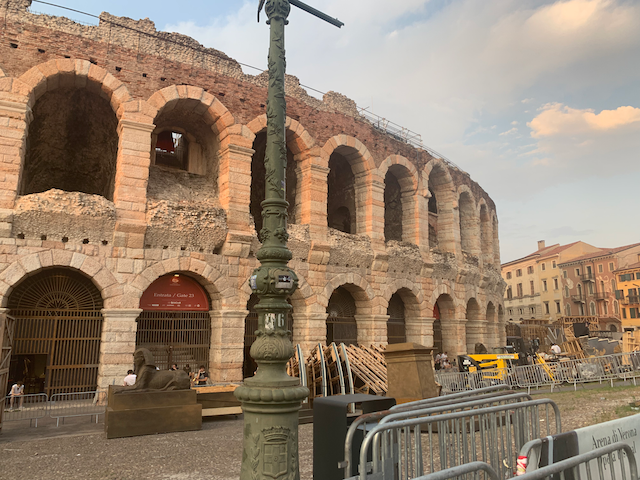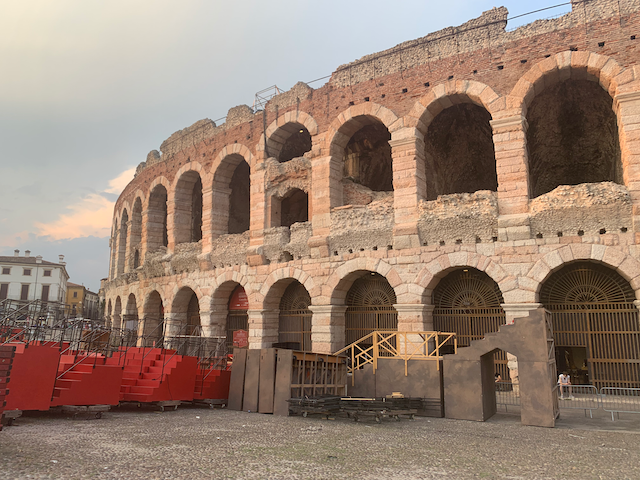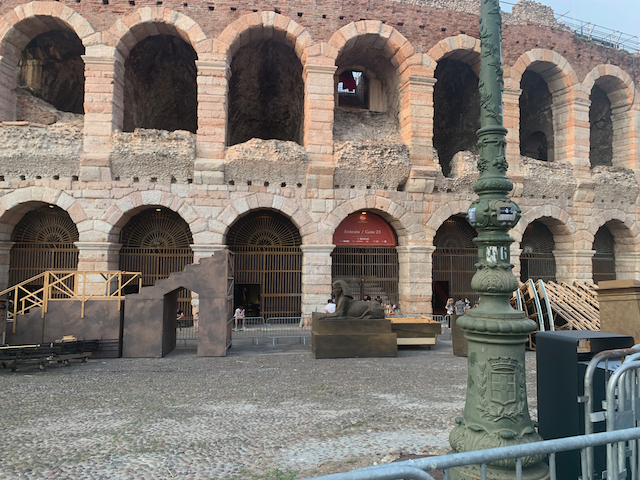 Inside the arena itt was strange feeling walking towards your seat as generations had before.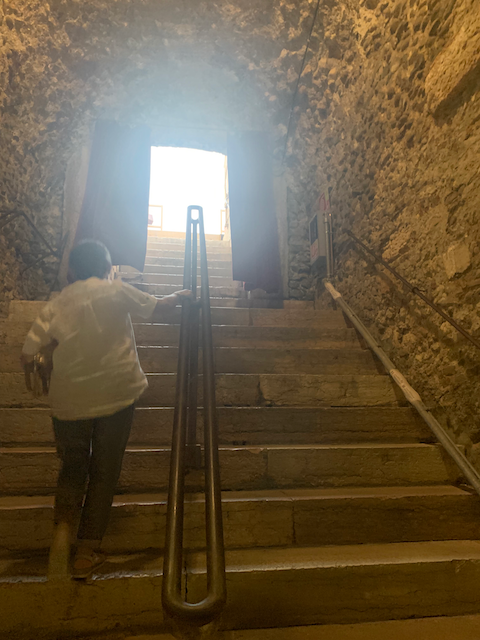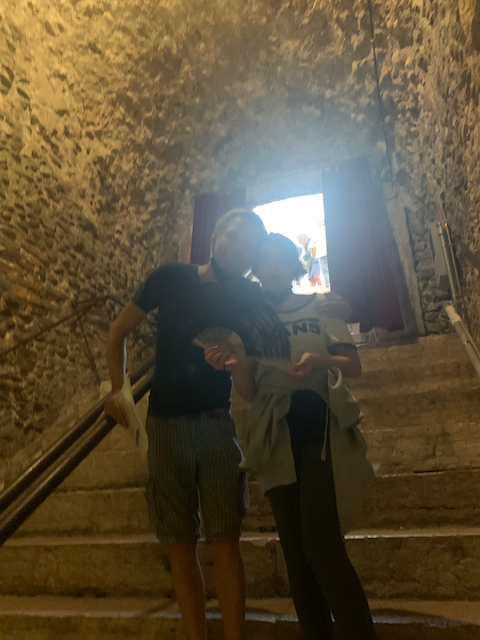 The opera set was huge as ws the stage and I had no idea how the acoustics could possibly work here.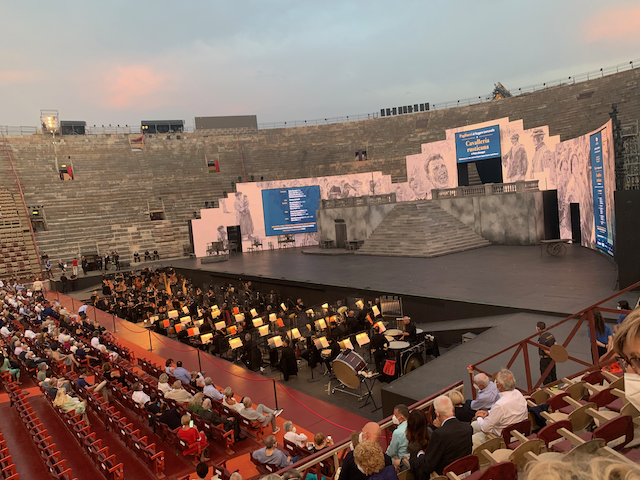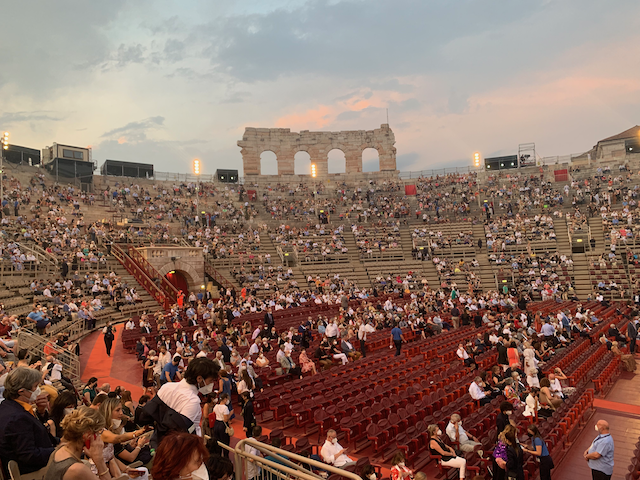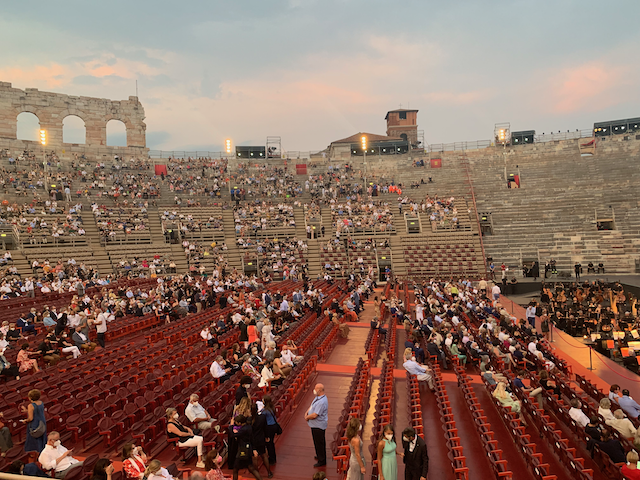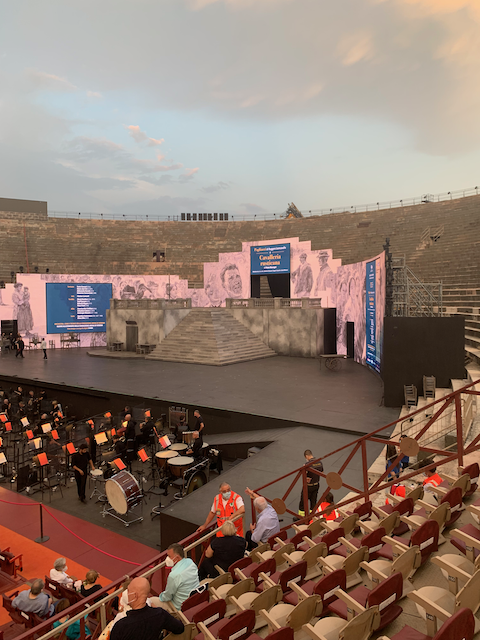 Then the opera began. The orchestra was not well balanced. We were right by the percussion which overwhelmed the sound and too far from the woodwinds which tended to sound out of synch. There was also a slight echo but other than that a great presence in the sound.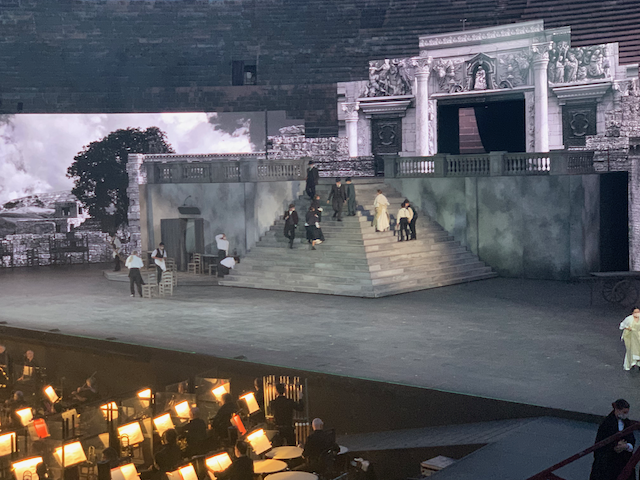 If you notice the chorus is seated on the left of the stage. One the stage actors on stage in masks act out what the chorus is singing. The staging was a bit all over the place and was much better when fewer people were on stage.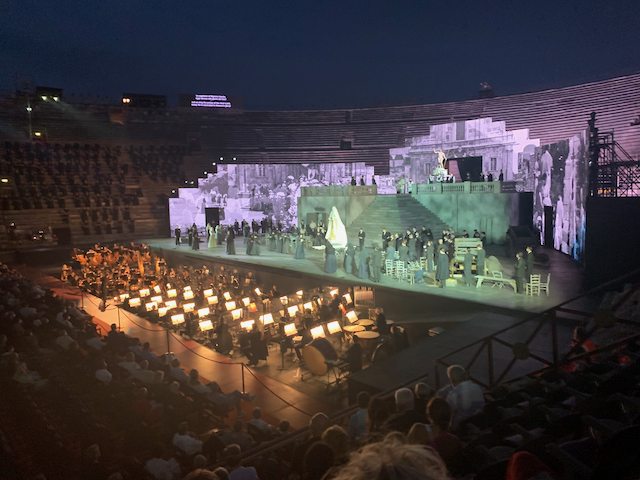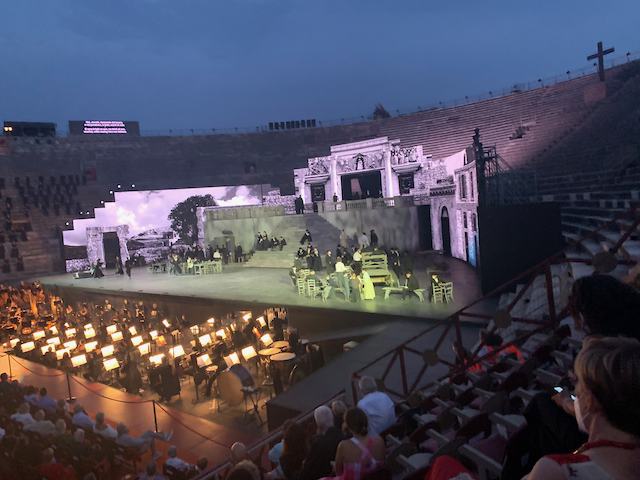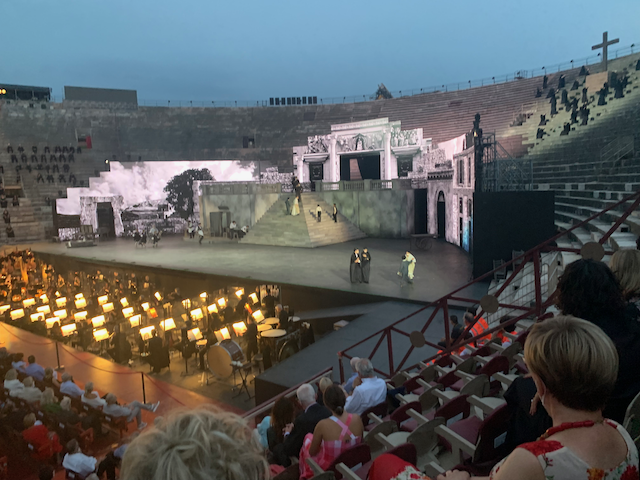 Then drops of rain began to fell right during the most famous aria in the opera, "Voi lo sapete." Immediately the instruments were taken off stage and the percussion covered by a tarp as we waited for abiout on hour so that not a single drop of rain fell.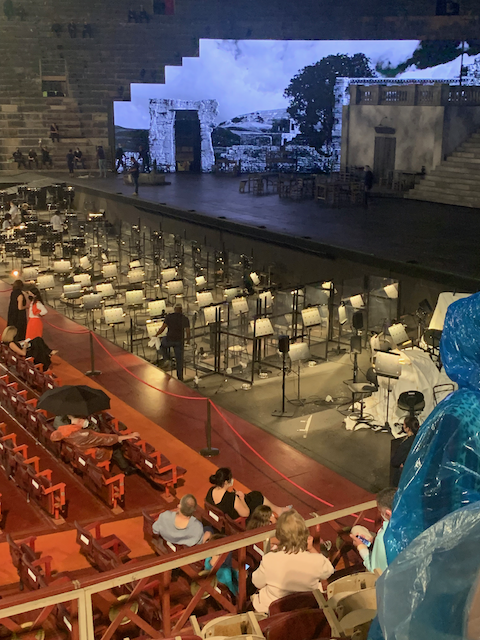 That rain delay was followed by another right before Alfio challenges Tiridui to the opera-ending duel.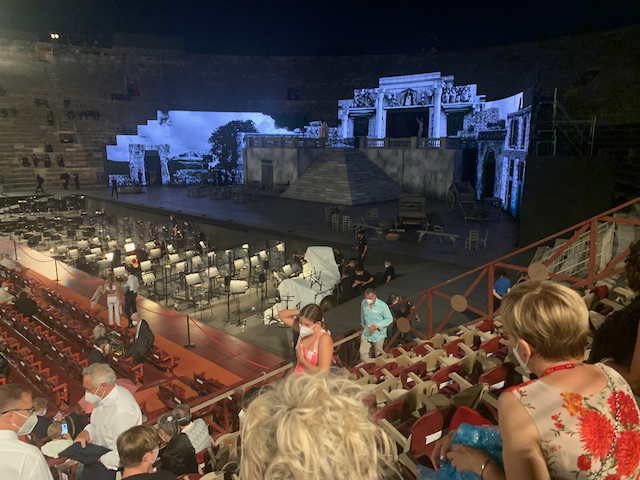 And that is where the evening ended almost past midnight and we barely saw an hour's worth of music.  But as you can see it was still an amazing experience.