Our last day in Bologna we visited two amazing sites: the Sanctuary of Santa Luca, which was perched on a hill overlooking Bologna and then we went to the Anatomical Theater, a sixteenth century medical school and the site of one of the oldest universities in the world.
First the Sanctuary of Santa Luca. To get to the sanctuary you can drive your car or take this immensely long covered walkway. Strange but the perspective of the photo below almost looks flat but the gallery is in fact on a very steep incline.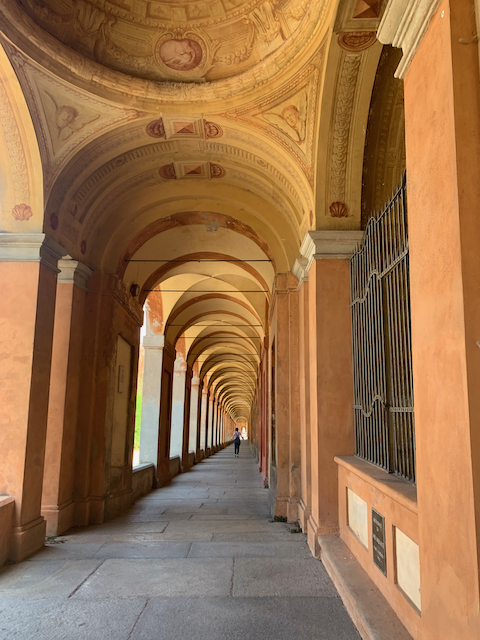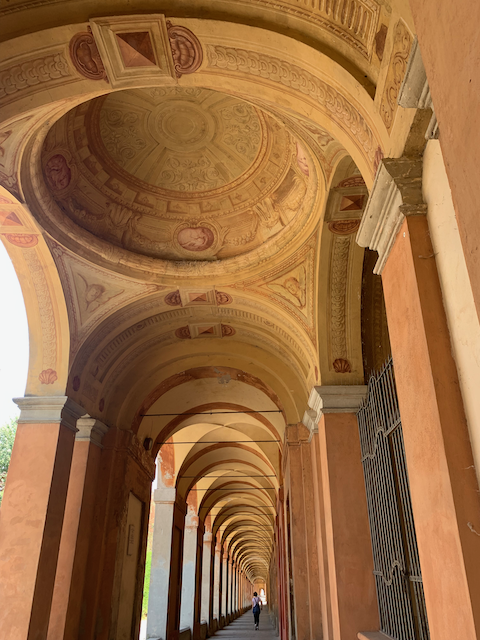 Esther and I walked the gallery. The long passage is marked by a series of paintings called the 15 Mysteries, each one depicting one of the 15 mysteries of … well of what of Catholicism? Maybe one of our more informed readers can tell us more about that. It was a way one could gauge our progress … at least until Minne came yo our rescue and picked us up, it was 93 degrees afterall.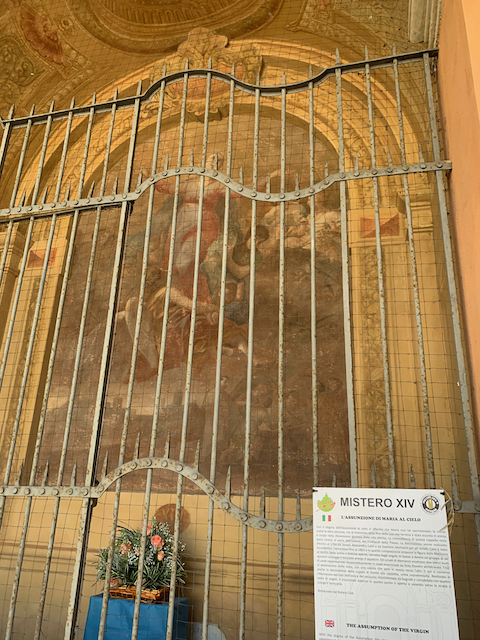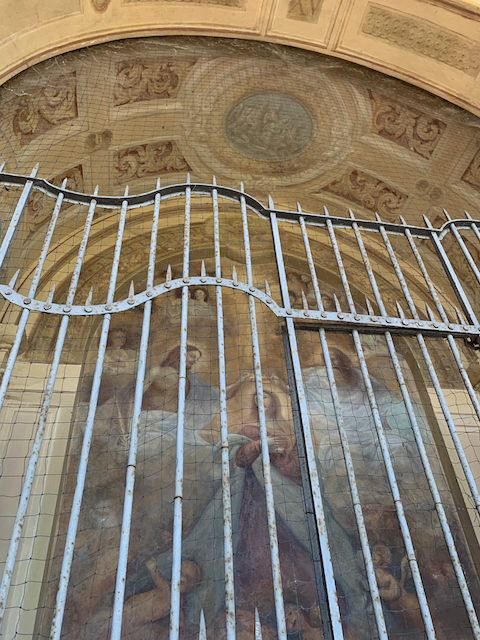 From the sanctuary you had a great 360 degree view of Bologna and the surrounding area.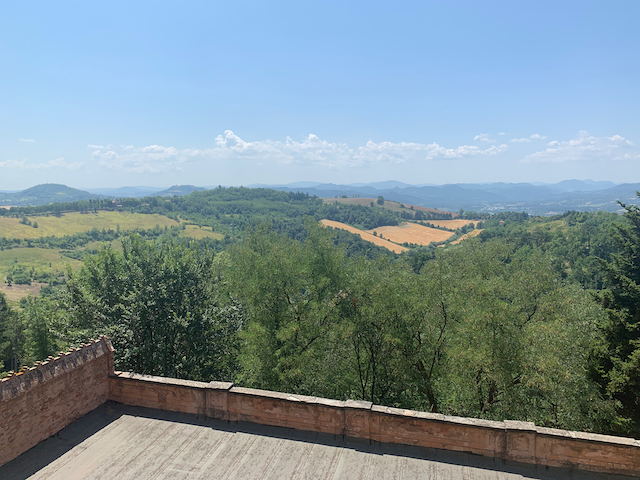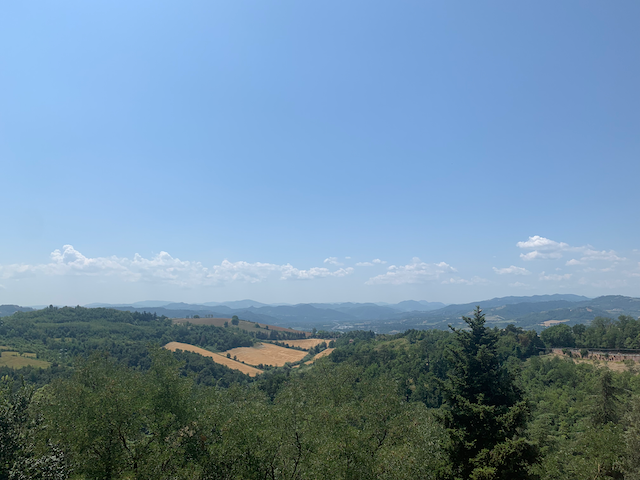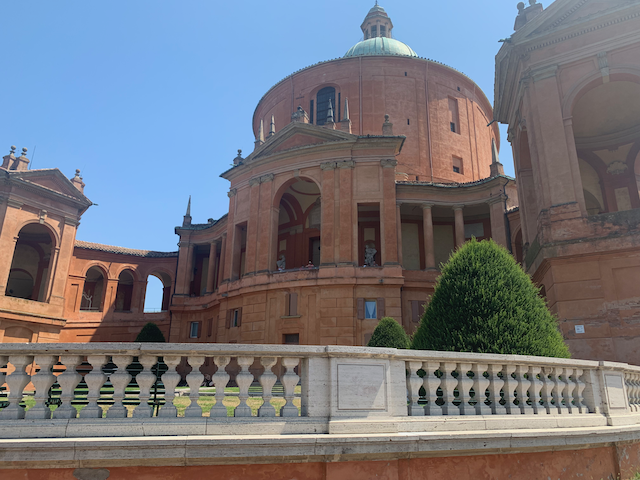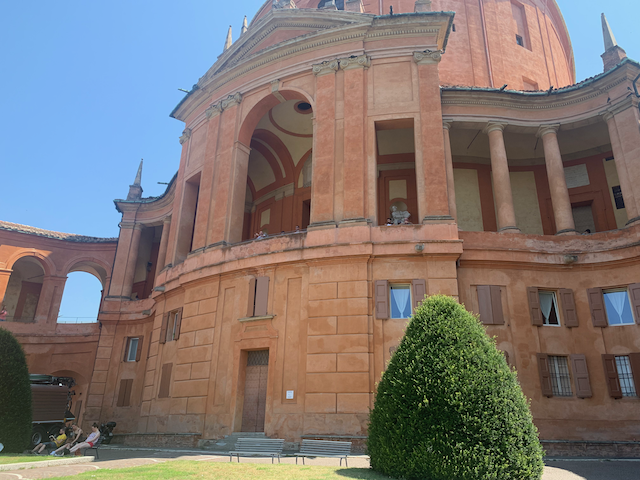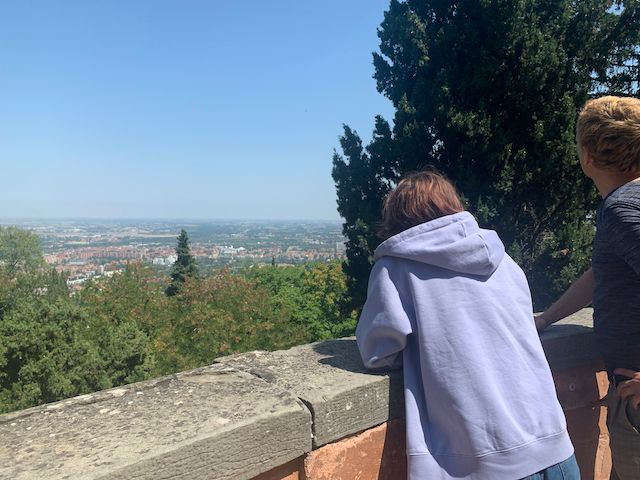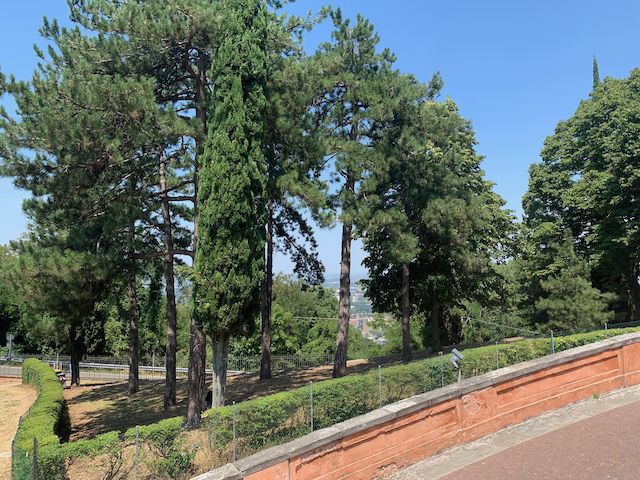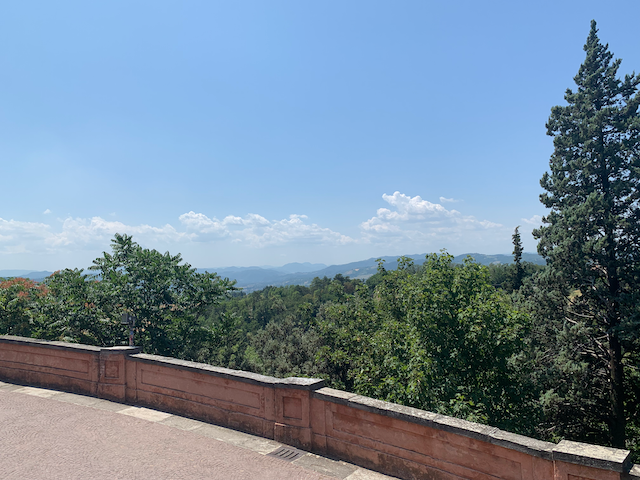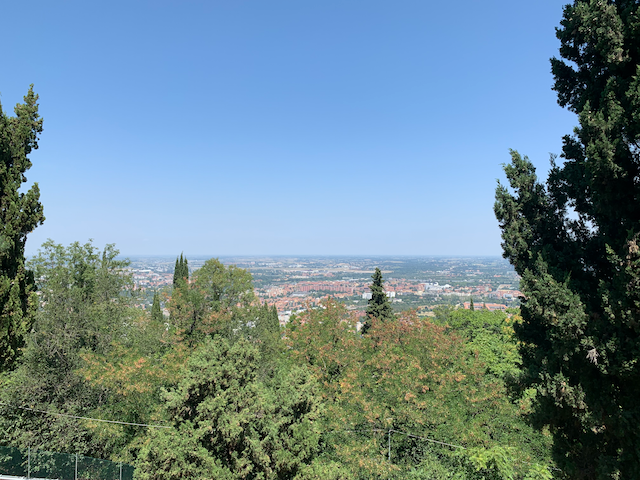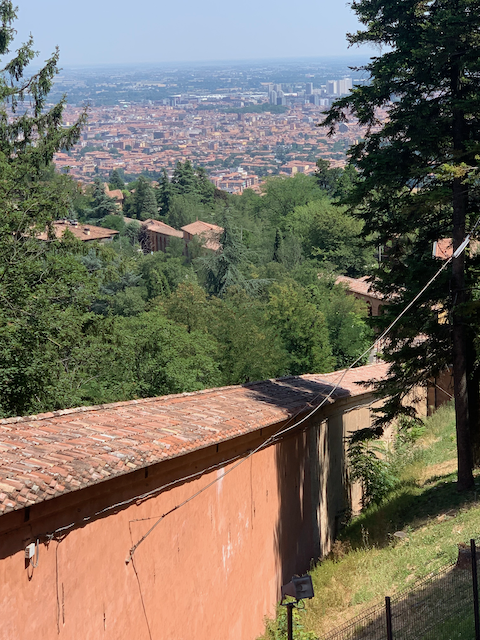 The interior of the sanctuary was a dazzling baroque structure (the building was started in the late seventheeth century but was completed by mid-eighteenth).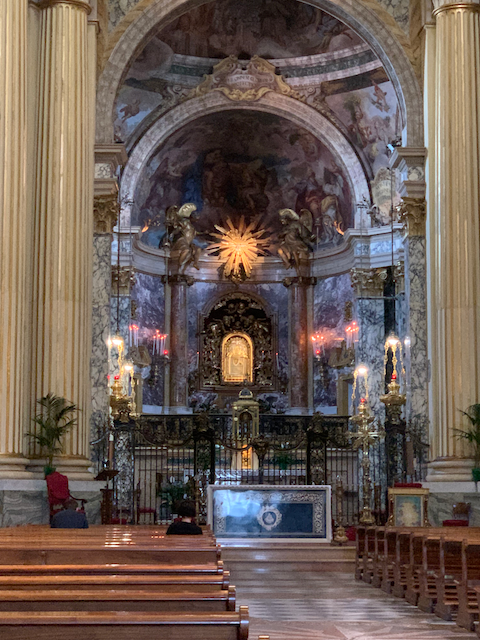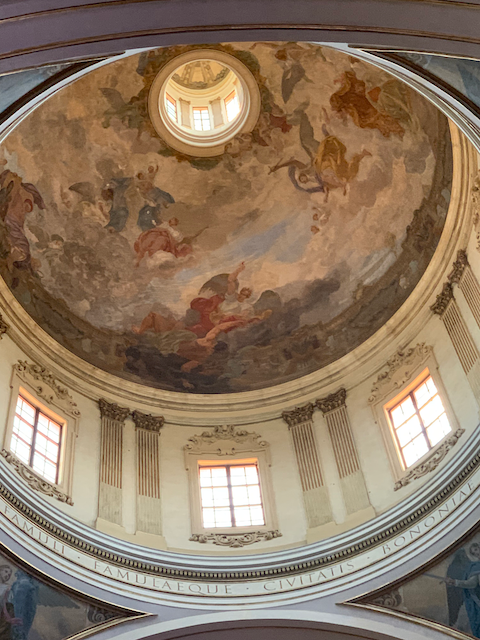 Among the baroque paintings there was a modern work that looked quite out of place, it looked like a mini-chagall…or at least a complete reversal on perspective that the other paintings do flip-flops to preserve.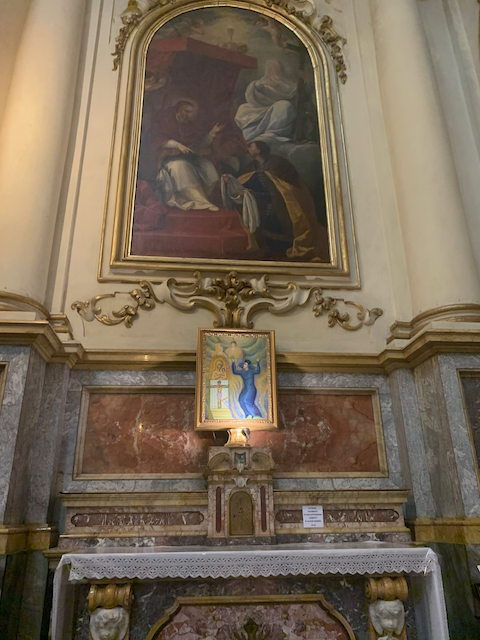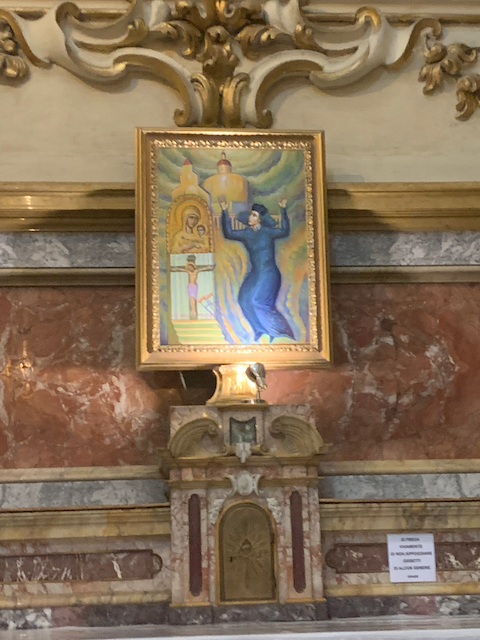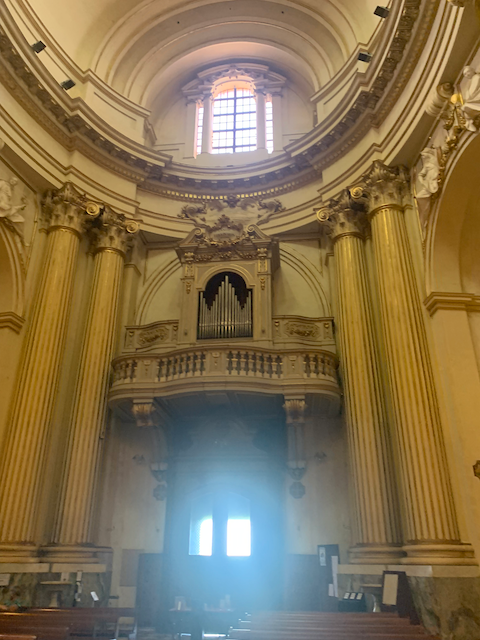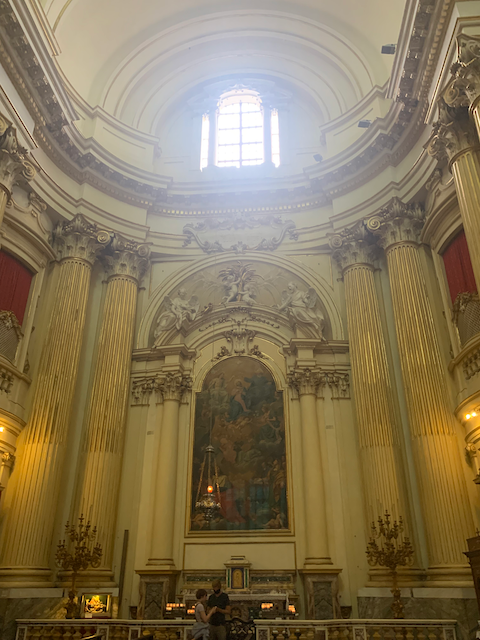 They also had a small medieval work encased in glass by the altar.
But for the most part it was virtuoso of ornamentation of the baroque style…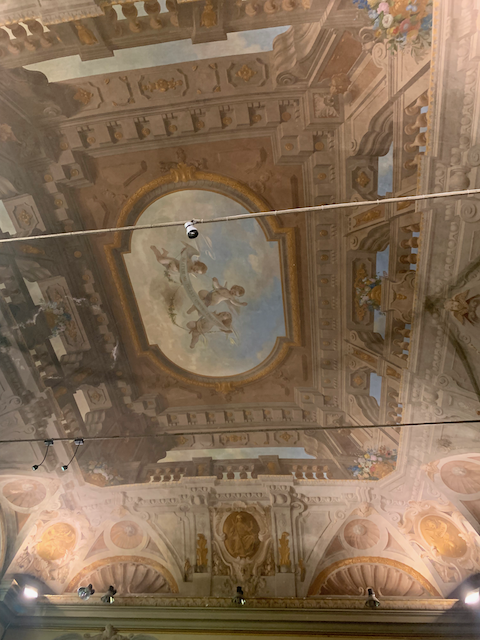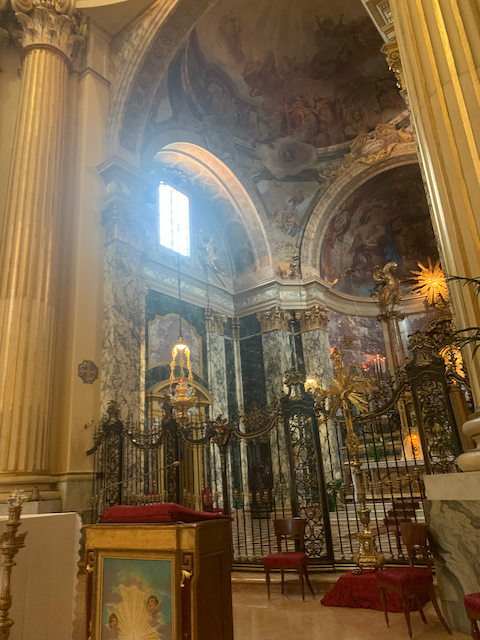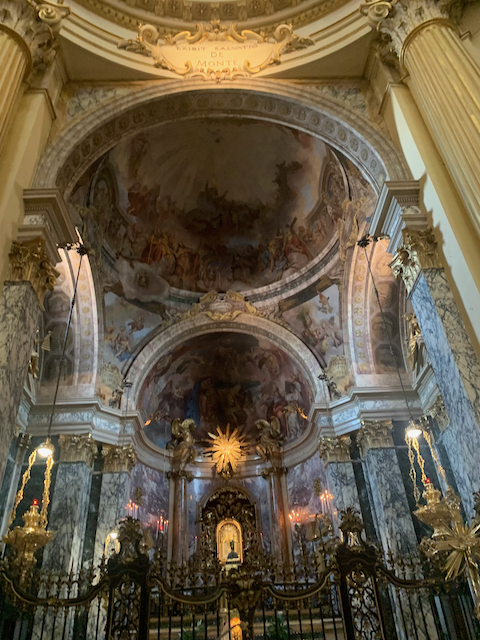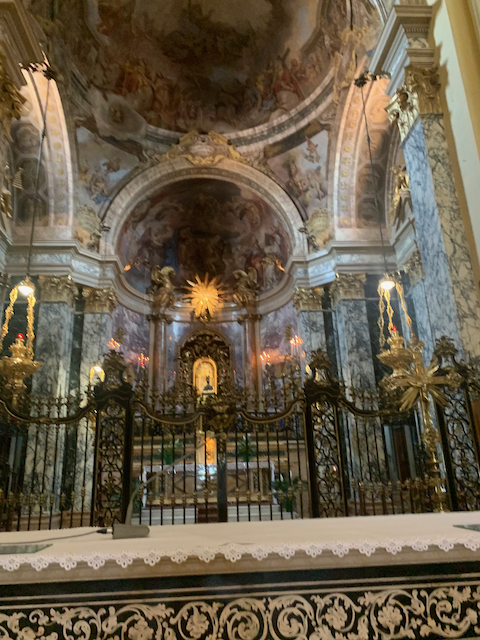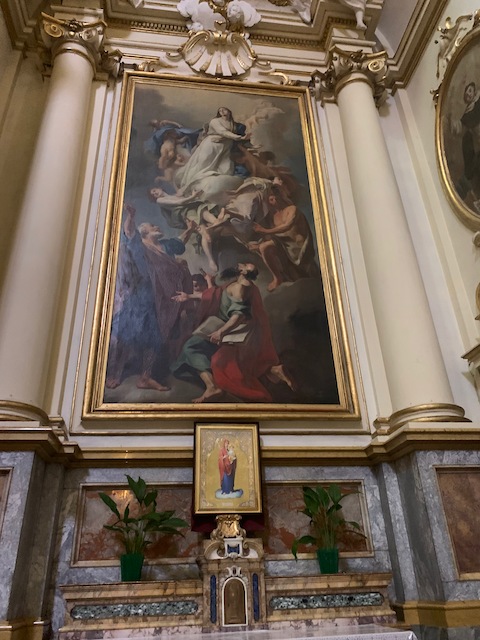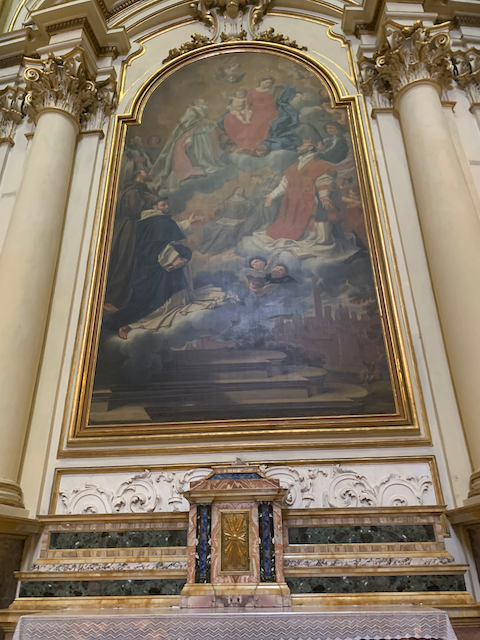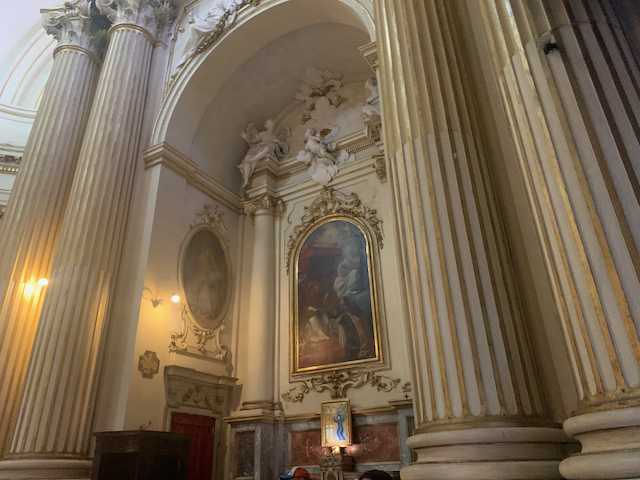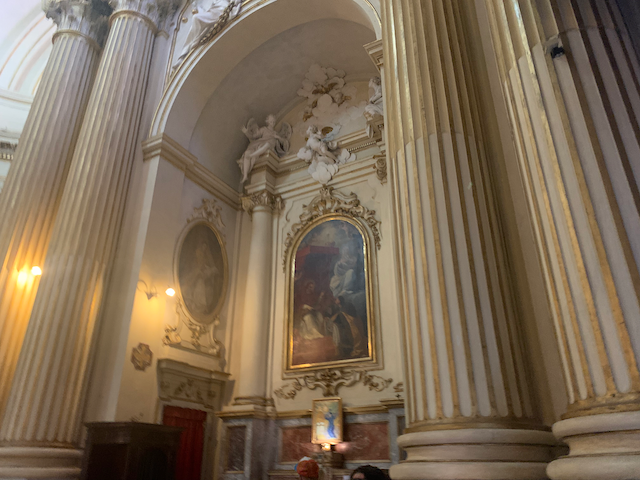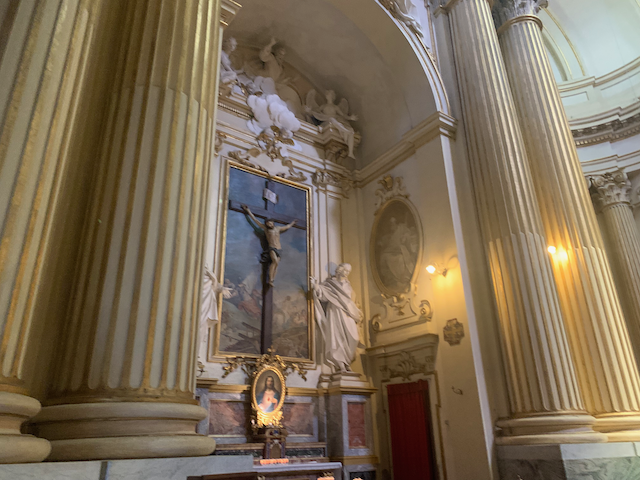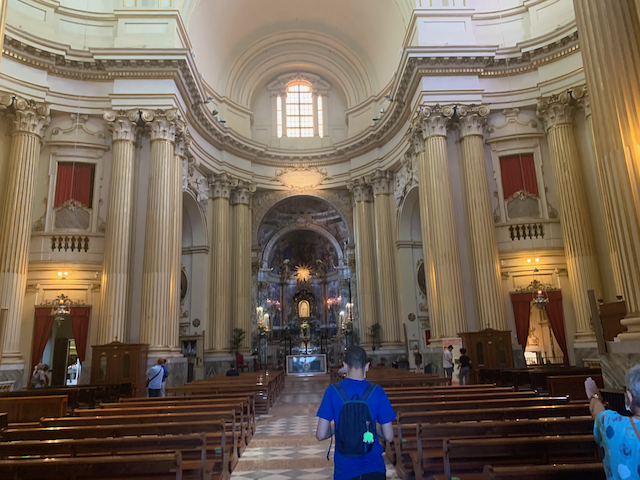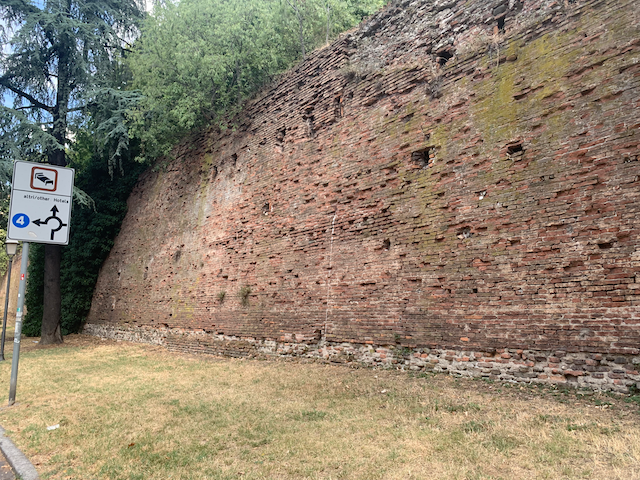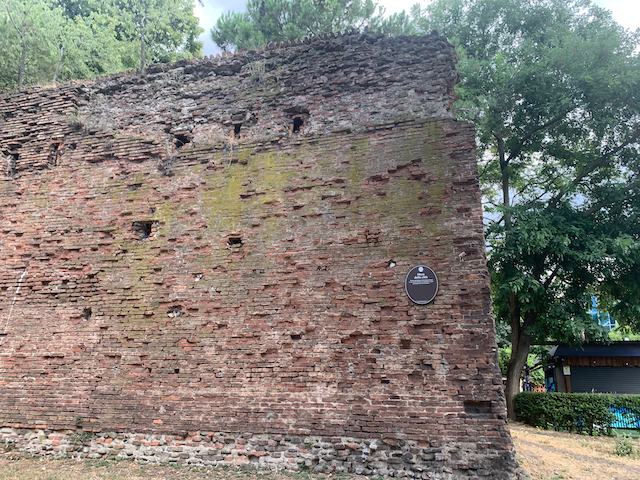 Esther and I walked through the city and stopped in the Basilica San Franceso in Bologna. Situated in a beautiful square, The church is medieval with unfortunately much of the ornamentation gone. Esther had a shirt that was only mid-length, exposing her belly button, this was a no-no for the church, luckily she had her hoodie with he and tied it over to cover. (Yes, she was carrying a hoodie with her in 90 degree weather–which came in handy a surprising number of times.)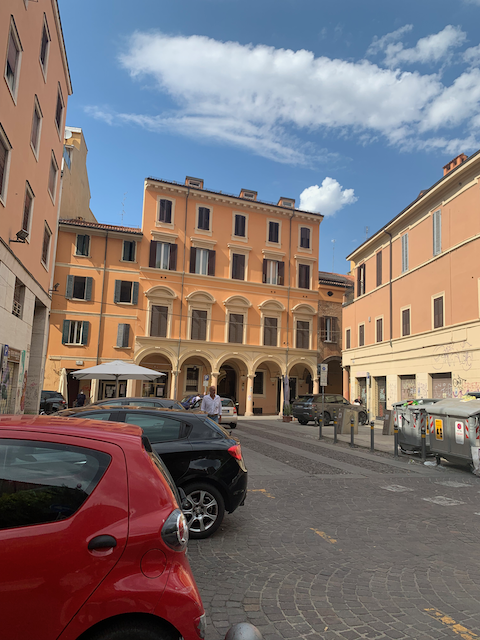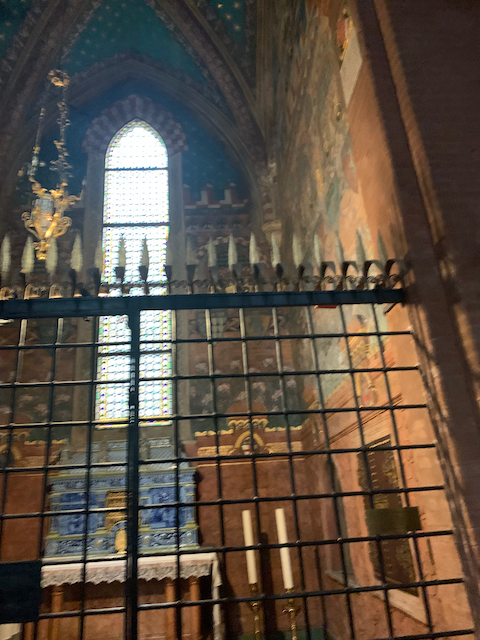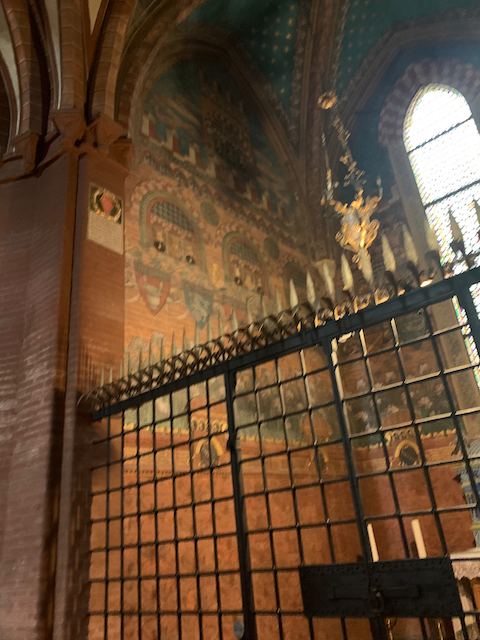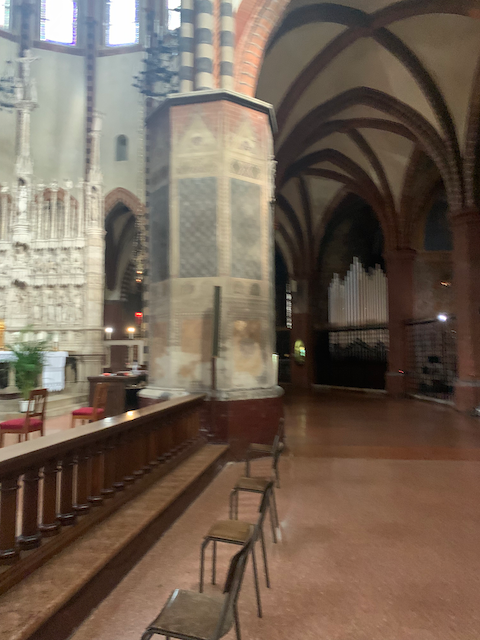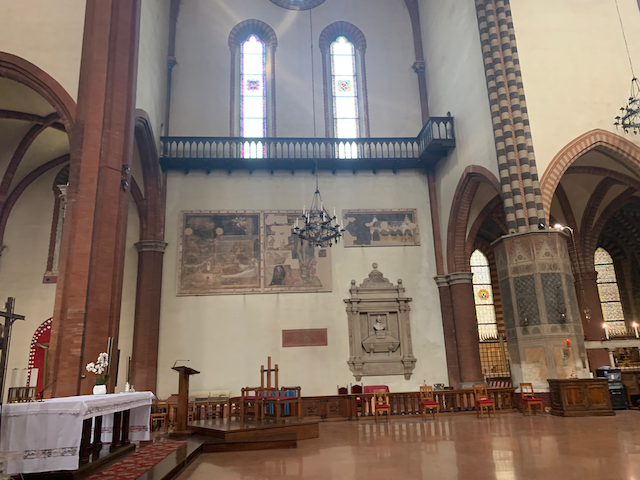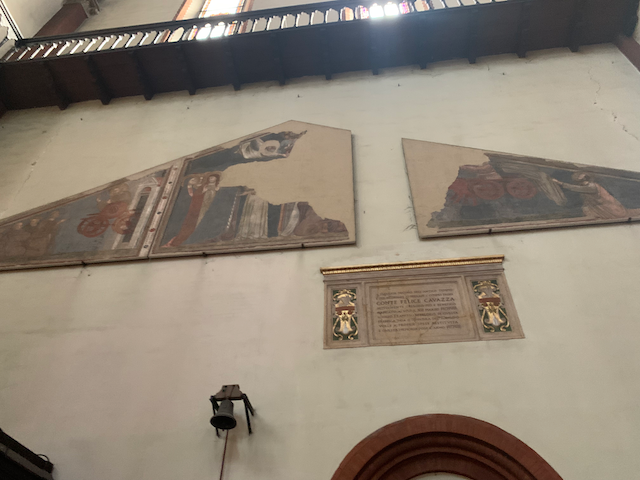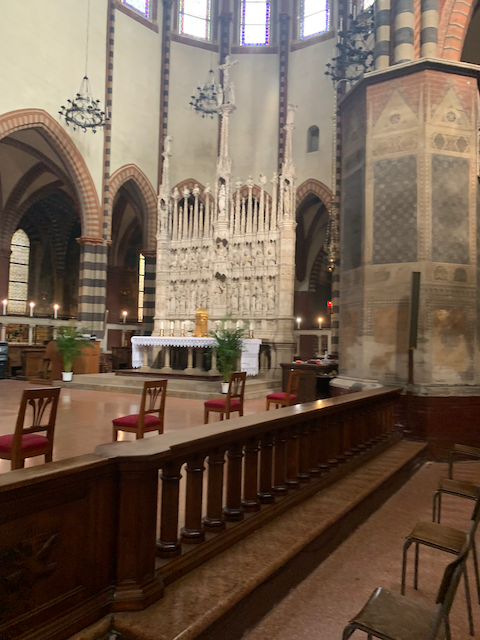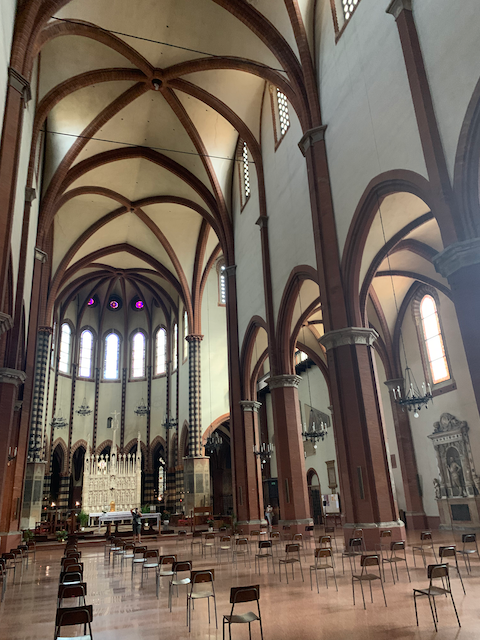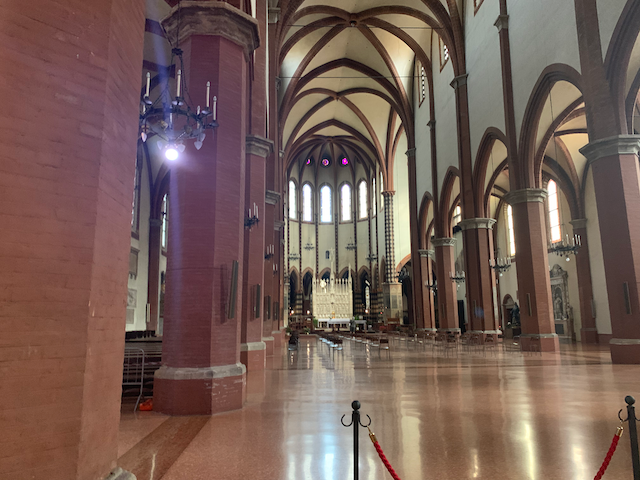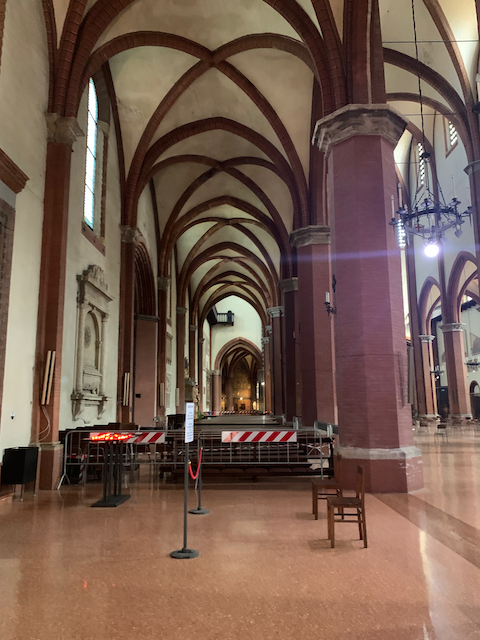 Afterwards we walked through the city, it is so incredibly beautiful.