Our last big Bologna highlight was visiting the Anatomical Theater and one of the sites of the oldest universities in the world.
The walk started with a walk through Piazza Maggiore with its famous statue of Neptune.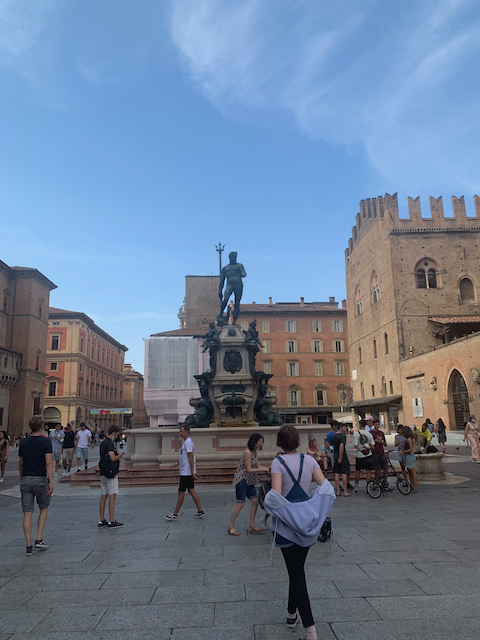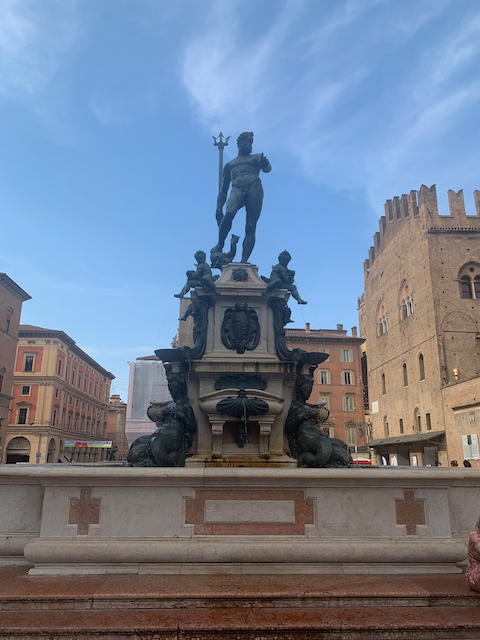 It was incredibly ornate with very incredible details, many other pictures I took did nto come out for some reason but these two give you the general idea.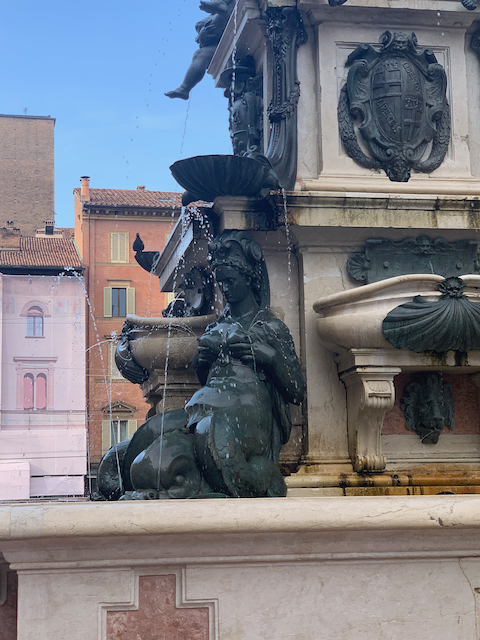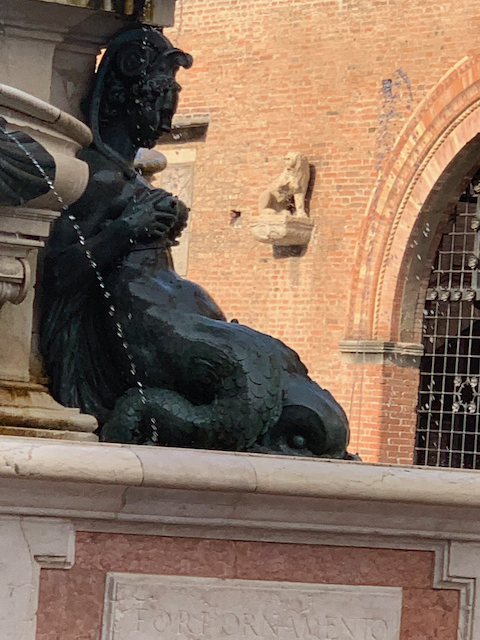 This is the Duomo in Piazza San Maggiore, we were unfortunately too late to visit it.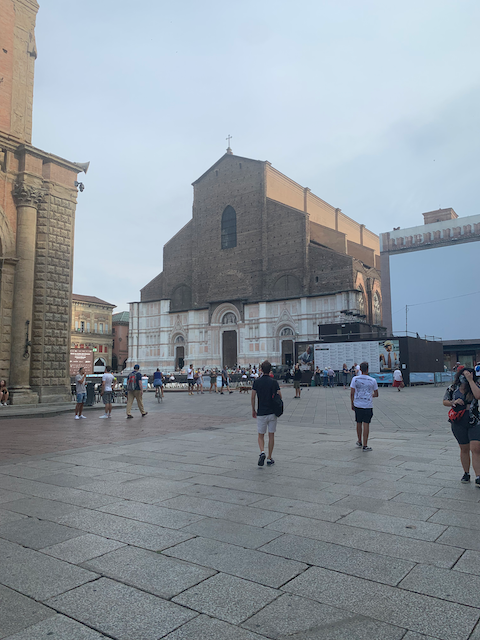 The square was preparing for their summer festival when the show open air movies in the square celebrating Italian-American films, this even was The Good, The Bad and The Ugly. Some showings were dubbed in Italian with English subtitles, or the original version with Italian subtitles.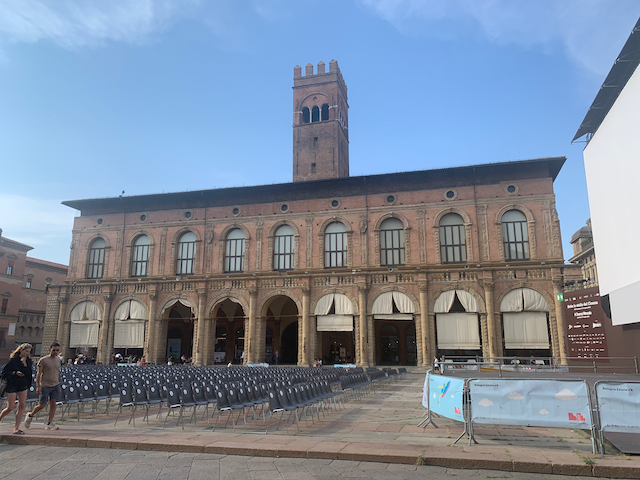 Then we went into the Anatomical Theater and what is now the library of the university bit used to be the classrooms. In this picture you see the many books and room and rooms of books but these used to be class rooms where Professors taught their students. This library is mostly of very costly original manuscripts.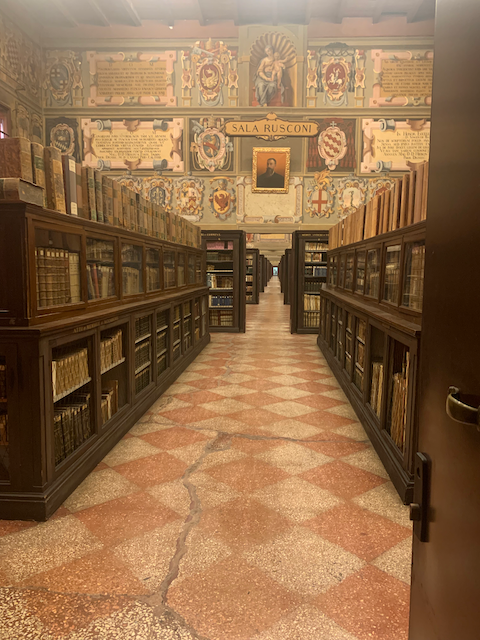 A classroom in the universtiy.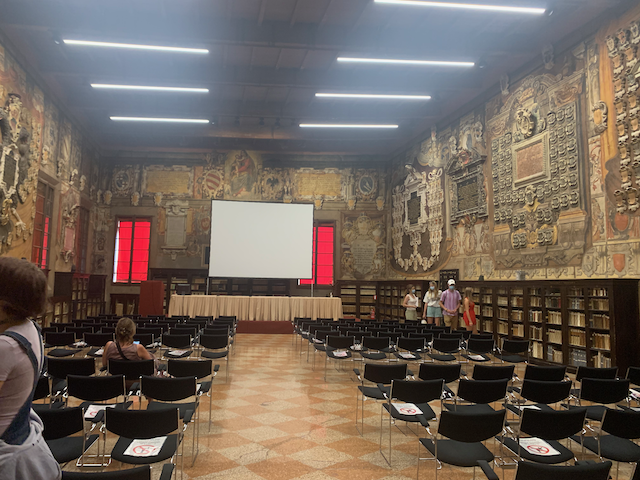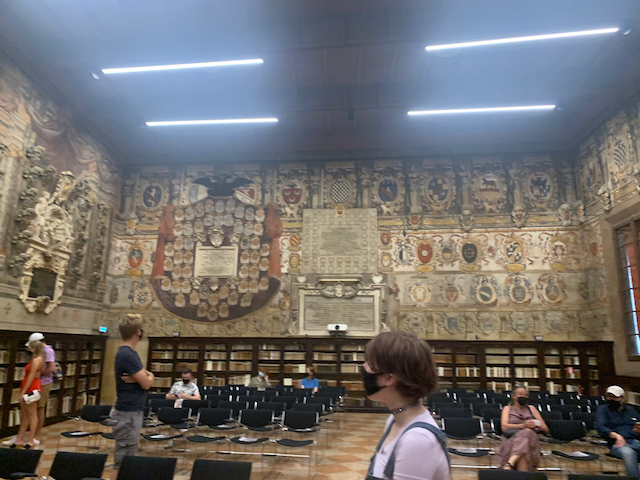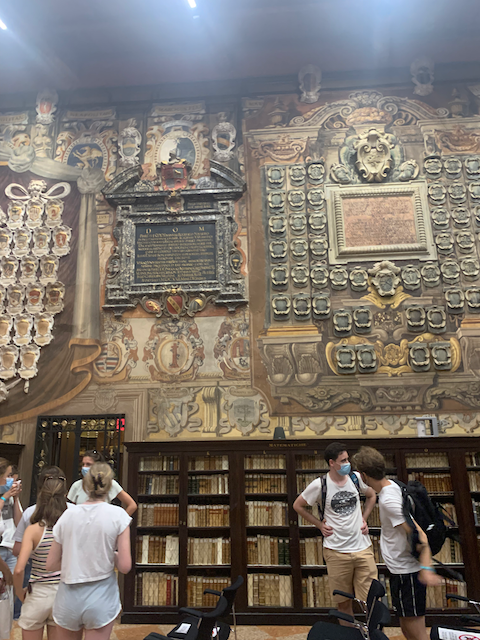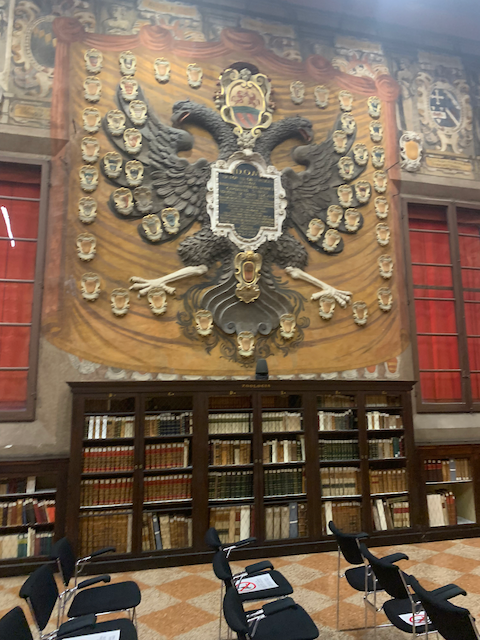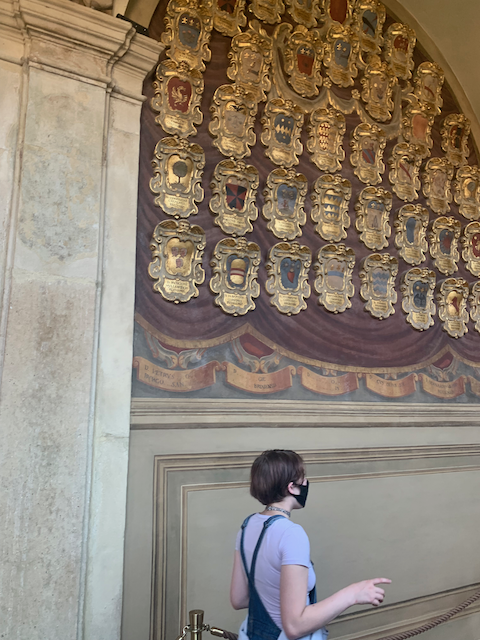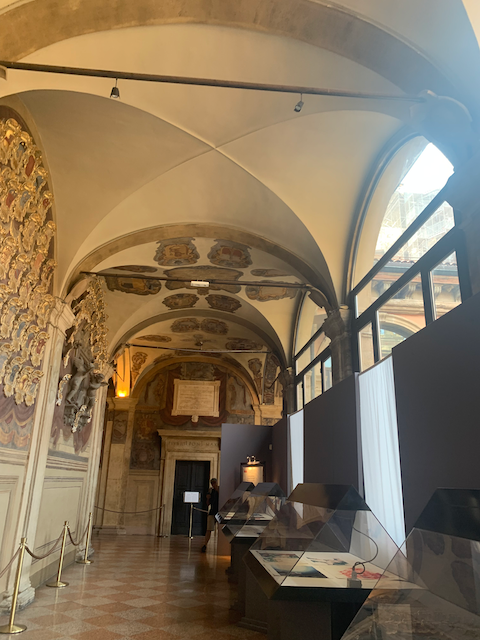 Then we entered the anatomical theater. It was destroyed by a bomb, but the statues remained allowing them to make this reconstruction.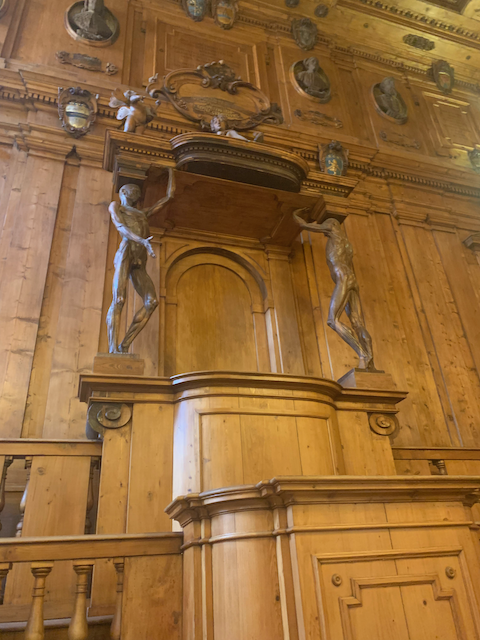 An old medical textbook explaining for the Theater was used.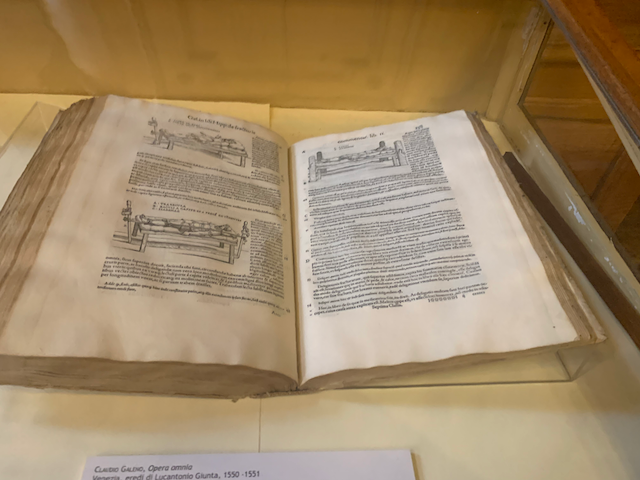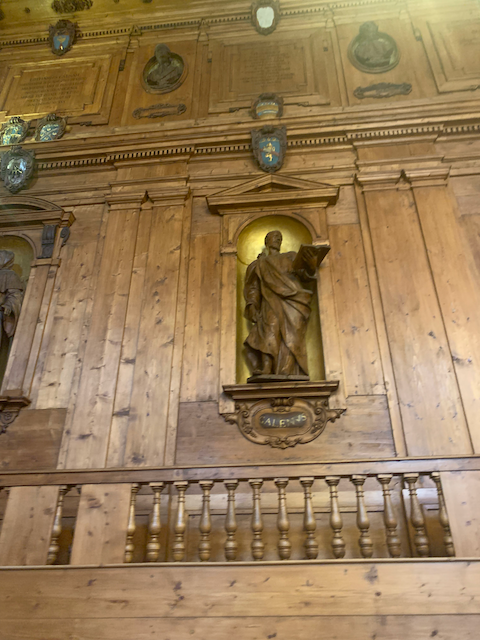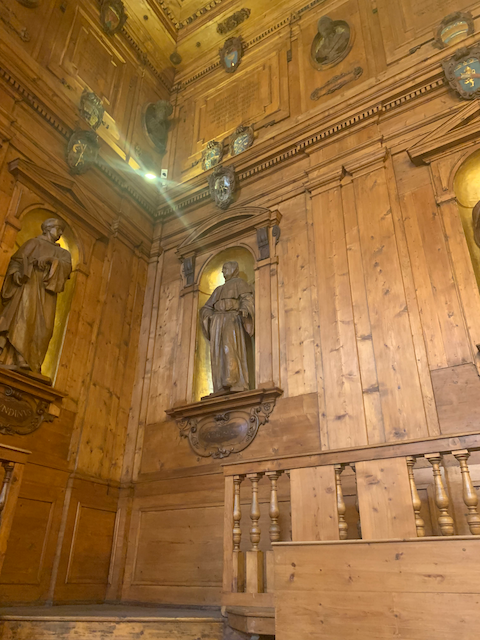 This is where the body would be laid down for surgical procedures. The marble is new, not original, but you get the idea.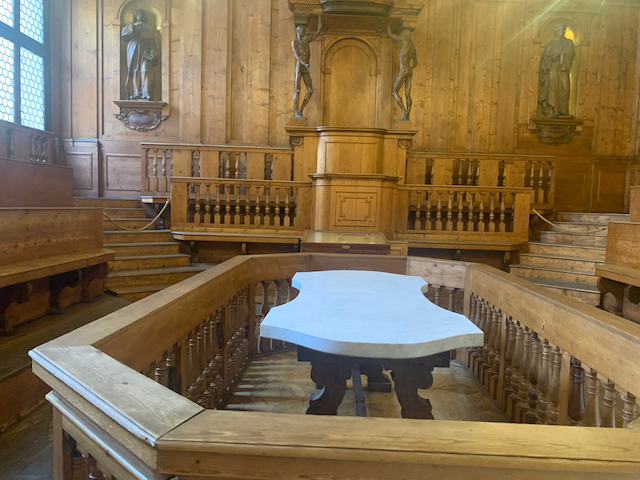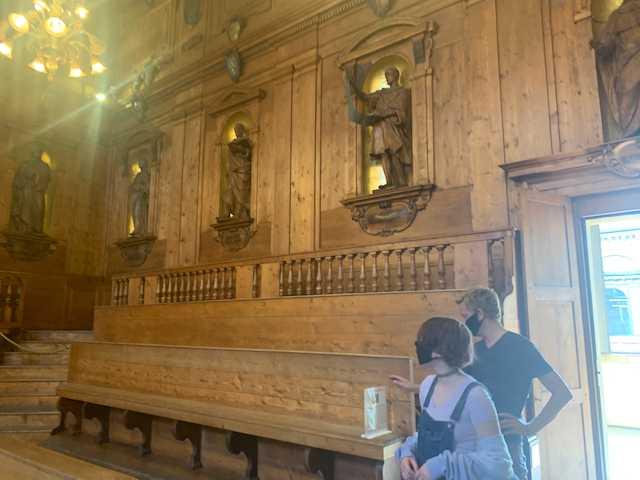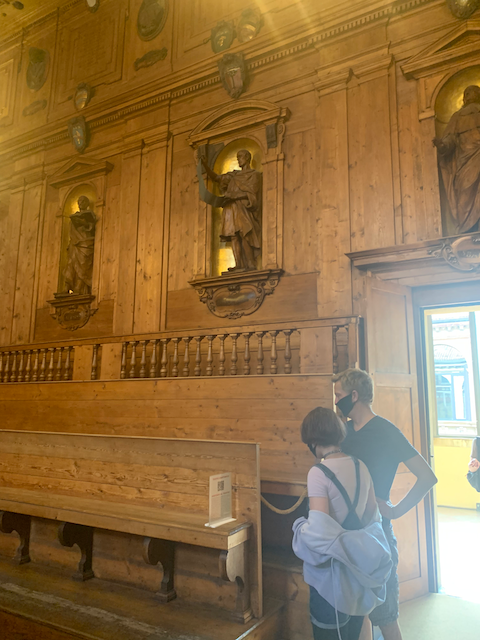 The halls and stairways of the theater and university.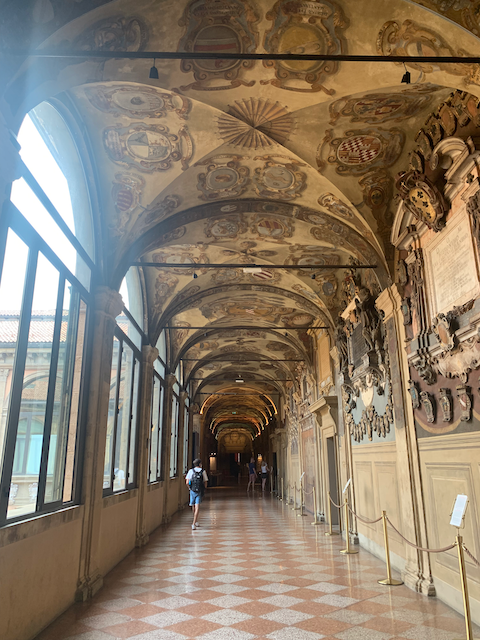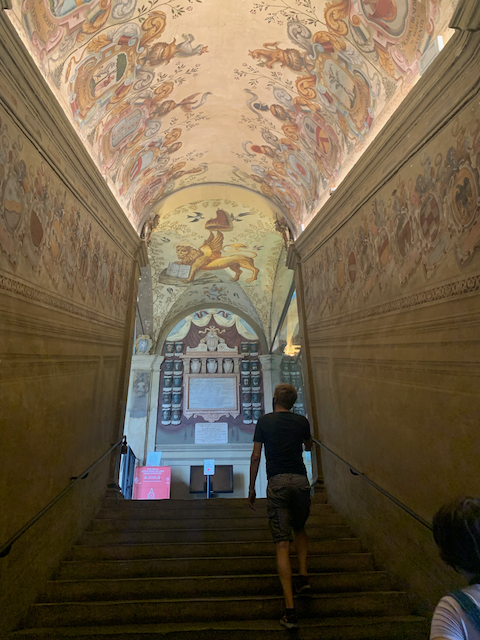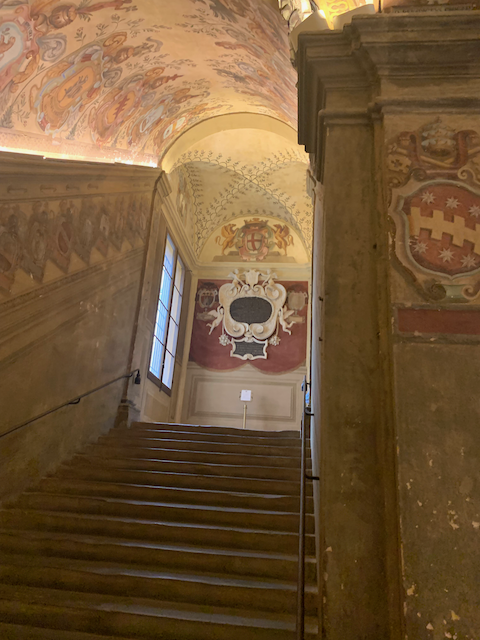 The outside and courtyard of the University. There was also some performance going on that evening.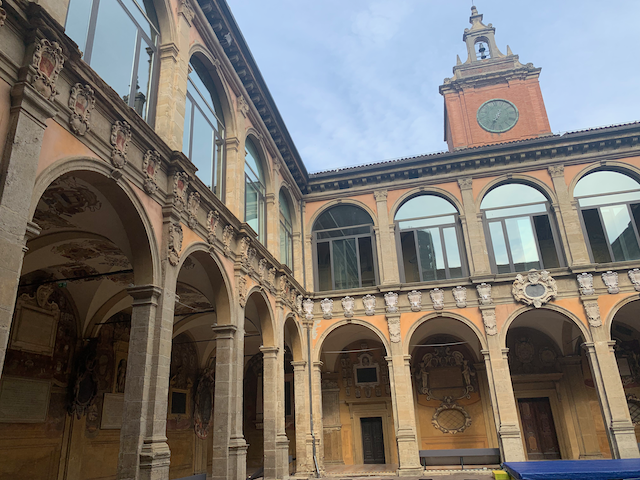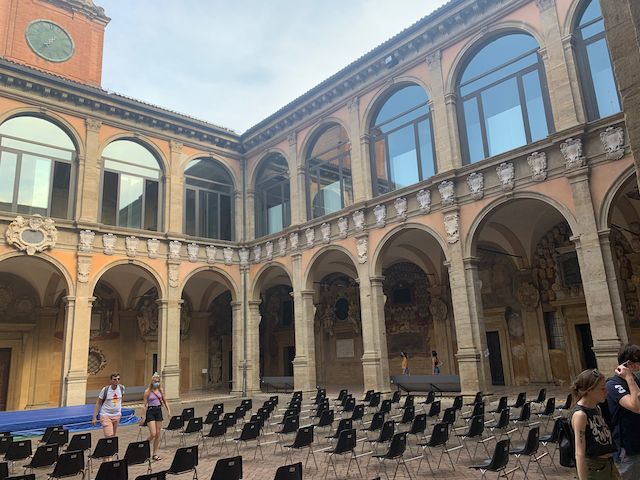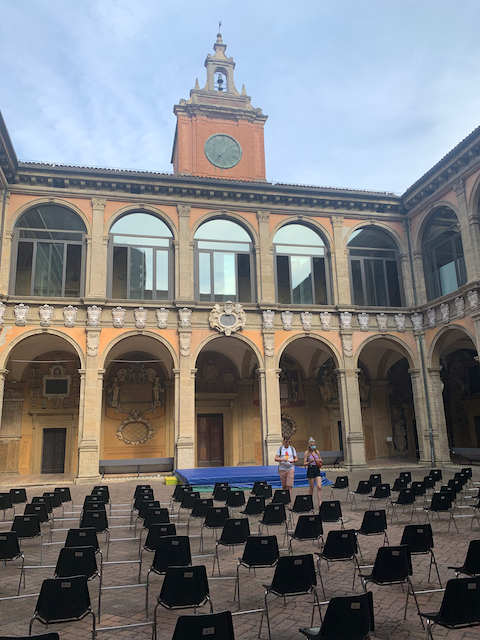 Then it was time to leave Bologna, and here is Minne helping to pack out stuff from our AirBnb: