July 21 is the last full day in Bologna. It was indeed an incredibly positive visit. This is the first place I came to and just felt like I was home. The city is like an Italian San Francisco in that it is small but has much of the big city culture I love. Although it is about ⅓ the size of SF. The population here is 390,000 in the city and about 1,000,000 in the metropolitan area. So it is the largest city I have visited. But again the unexpected ease of making friends, enjoying the city make this a real fantastic place. I am afraid Genoa has been beaten and Padua has an uphill battle.
First an interesting note about the weather was as hot as it was in Rome; but with a big difference: the heat was incredibly tolerable. First there is the covered galleries. Almost all the streets have these covered walkways. Most of the sidewalks are marble which as we know from our travels in India is a very cool stone which does not absorb heat like concrete. Secondly, during the late morning/late afternoon, an unpleasant hot wind comes in. We take that moment for lunch and a siesta until the afternoon break in Italy ends around 3:30 and by then a very pleasant cool wind takes its place. Why I do not know. But I found myself, more than once, walking in extreme heat butt being very comfortable. I felt pretty confident that the 2 months of heat (July and August) would be livable and when not, taking Ferr'Agosto (the august holidays) visiting friends in Santa Margherita, Sardinia, or even Amsterdam would more than make up for it.
The second and third days  we made some walks anymore about that later but the most enchanting thing of Bologna happened last night's dinner. I wanted to go to a restaurant called, Trattoria Via di Serra. It is a restaurant located just outside the center in a gentrifying neighborhood called Bolognino. It is very multi-cultural but the street Via Luigi Serra had a decided LGBTQ slant. First there was the gay flag outside the restaurant. The restaurant had a gay flag in front and a bear flag in the window, along with it's numerous accolades from Michelin and the Slow Foods guides.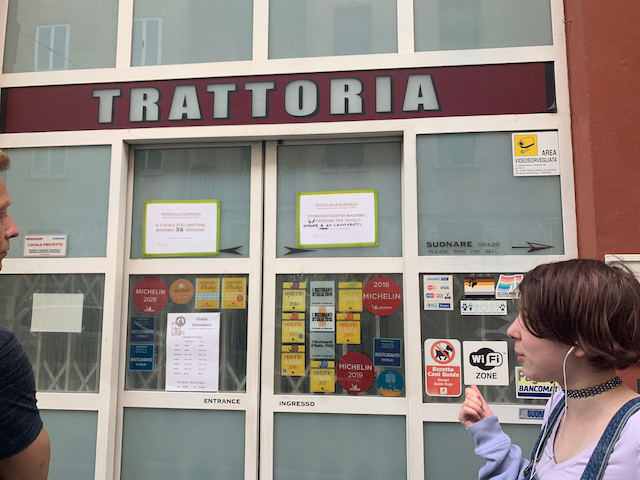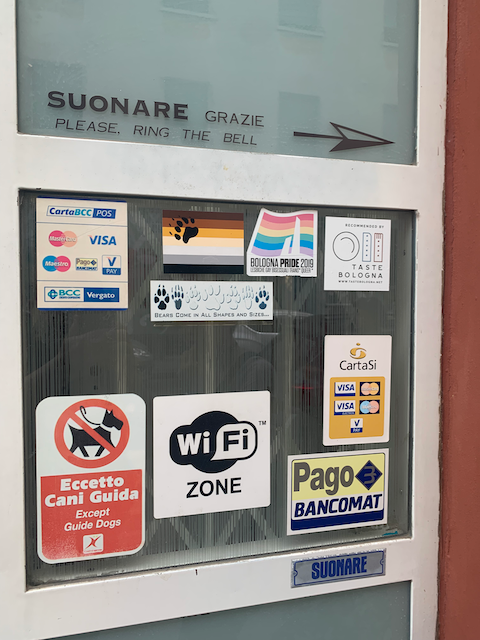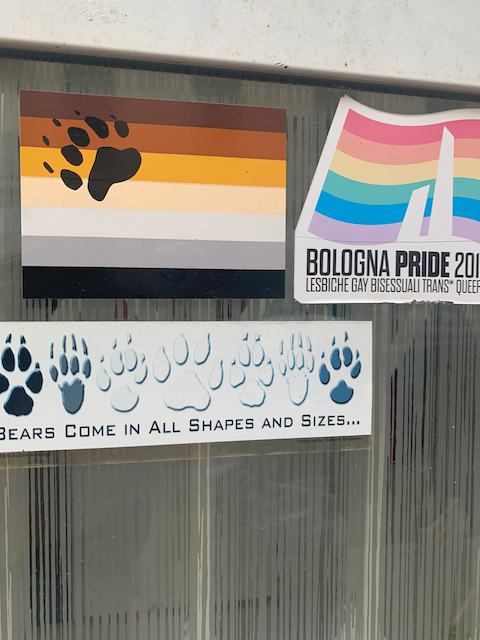 Then there was the cafe down the street where we took an aperitivo until the restaurant opened. The bar was 80% LGBTQ and the rest were either alternative looking or people quite happy to be there. Esther's hairstyle and boyish looks fit right in. She felt very comfortable.
We walked into the restaurant and we were the second people in and the first couple took the last table. The very kind man at the bar, said he was very sorry he couldn't accommodate us. But he continued to look down saying it was impossible until finally he said. "If you can stand up by 8:30, we can accommodate you." The food was from the slow foods movement. And all made by hand. It was a little comical when an American couple walked in asking for a table and saying, but we can have a quick meal." And the owner, Flavio, said "I am sorry, not here."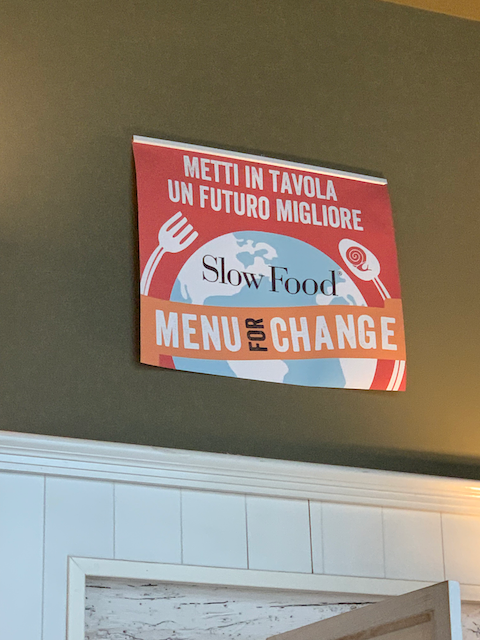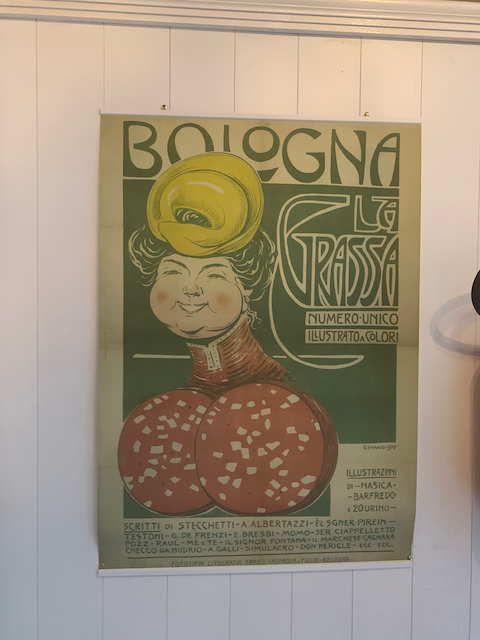 Flavio came over to our table and explained he does not like this part of his job, he is always telling people no, and spends more time saying no to people than being a good host. He really warmed up to us and Esther was just in adoration of the guy. When he found out I was possibly moving to Bologna, he gave me his phone number and asked if he could help with anything. Even offered to walk with me through the city when I come back to help pick out a neighborhood.
The food was absolutely excellent.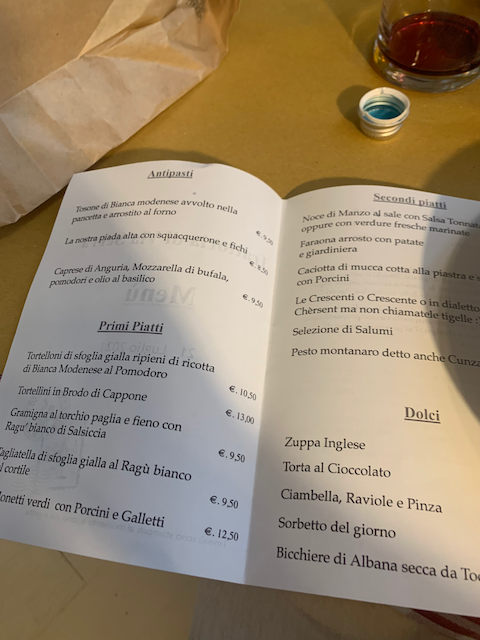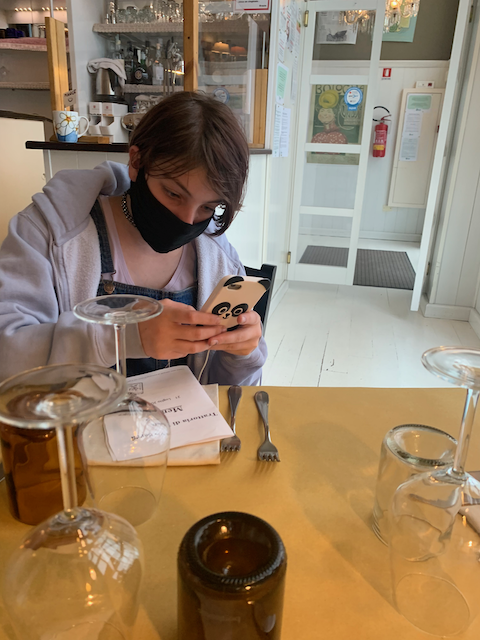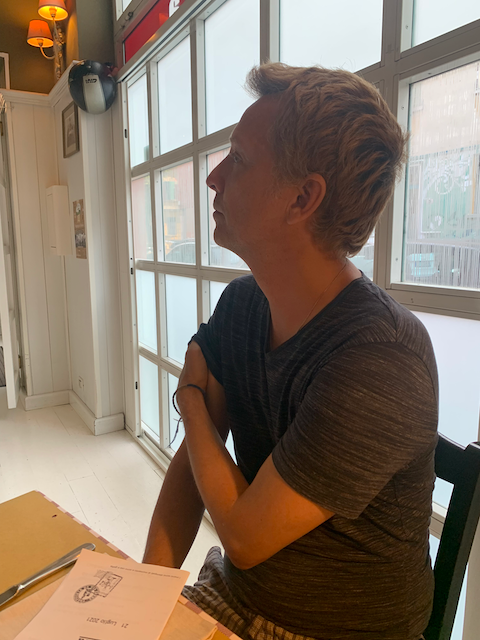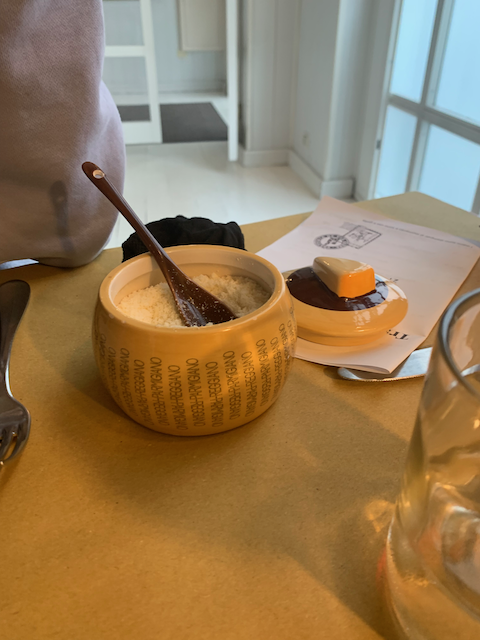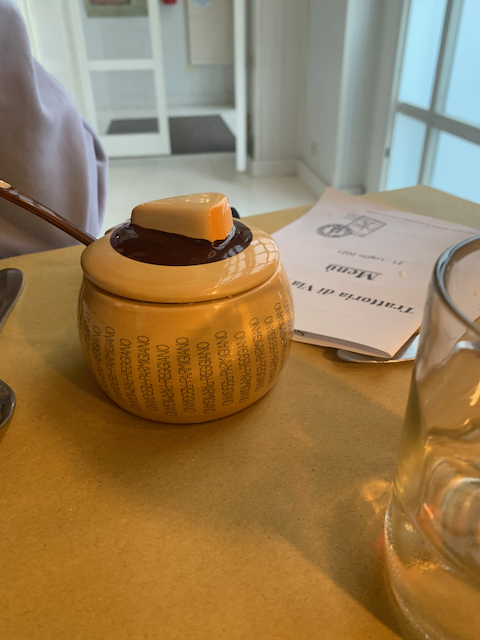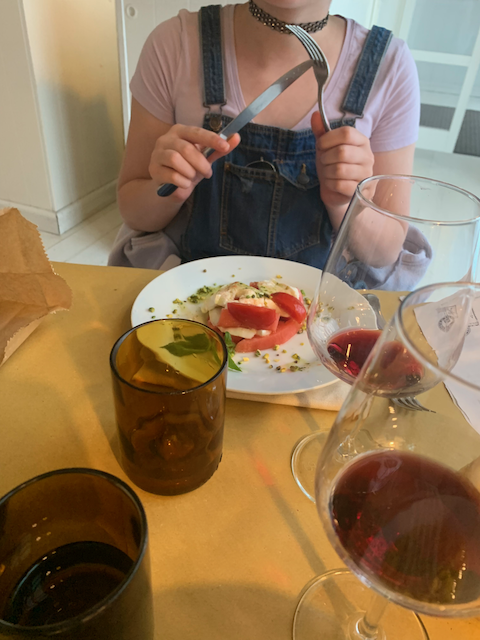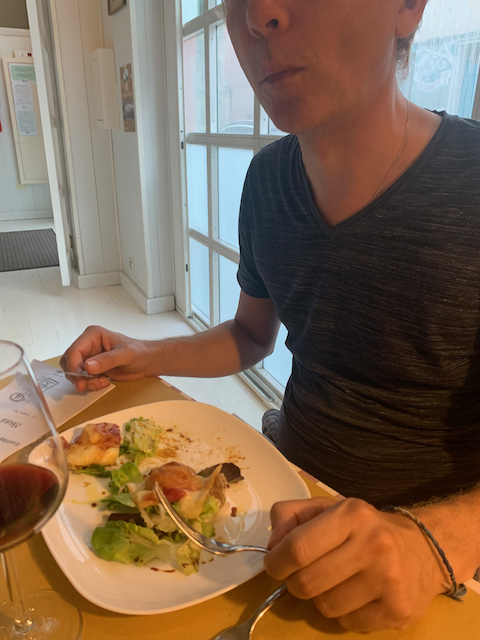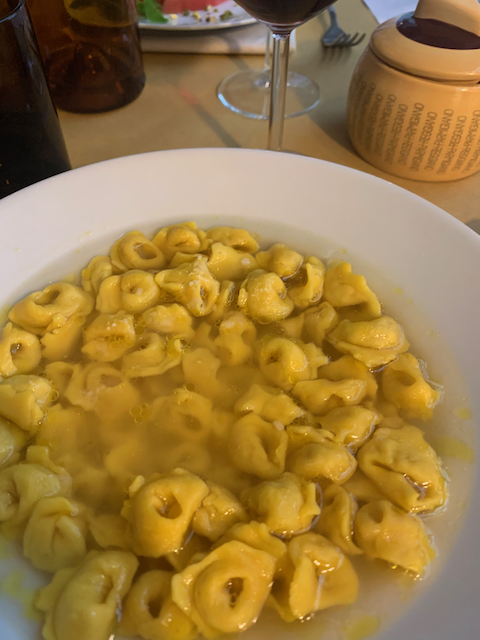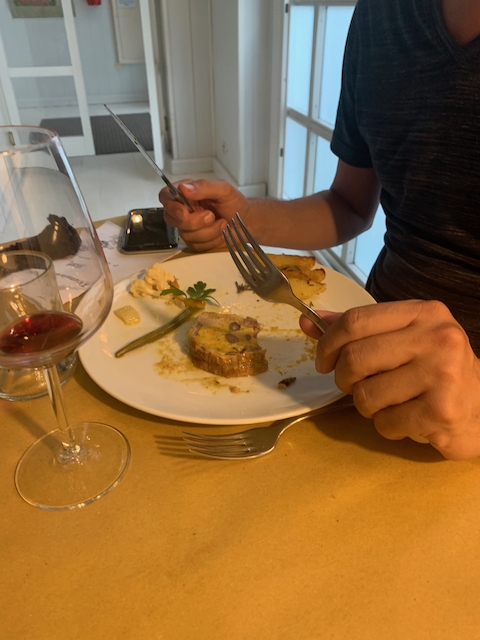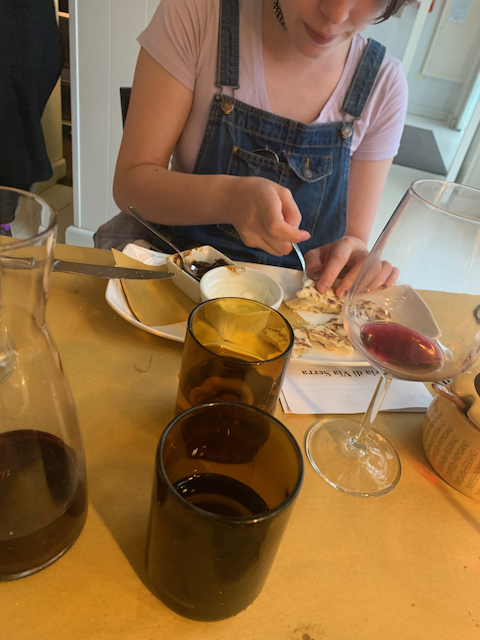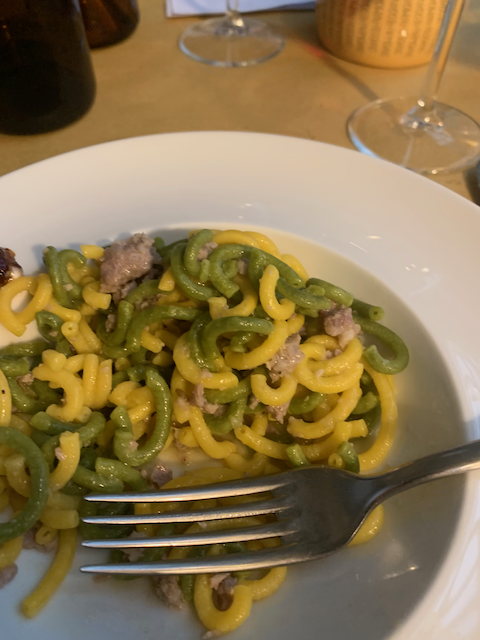 More on Bologna in my next post…