This is the last day before my daughters and Minne join me on this adventure. I have been warned Sarah tried to get out of coming here altogether and seems to have some private grudge with me. She's pinned all on a sentence from an email I sent her. She told me recently that she did not want to talk with me every week (as we had since she was born). So I sent an email where the following paragraph appears (in reaction to her desire to talk with me less): 
"As the years go on, I am afraid i will see you less but that is also the nature of things. I want you to know, you remain my daughter for the rest of our lives. And you can always rely on me in good and bad times. I hope no bad times happen, but it's part of life and its good you can rely on your family to be there when you need them. If you ever need a respite from the world my house in Italy will always have a space for you to seek shelter." 
Sarah keeps telling people I said "[I want to] see you less but that is also the nature of things.
And I thought we were getting along so well in America. But now I cannot get her to return a message or an email. So will this be a nice family reunion I had hoped for, or will it be the return to Peyton Place? Or the Long Day's Journey into Night? I think I have a good strategy, developed with Minne, that we have our plans and Sarah can decide for themselves what they do. She is 17 but already acting very much like the independent adult, except when she doesn't. Ci vedremo.
The mornings looked amazing and beautiful weather, well my idea of that, anyway.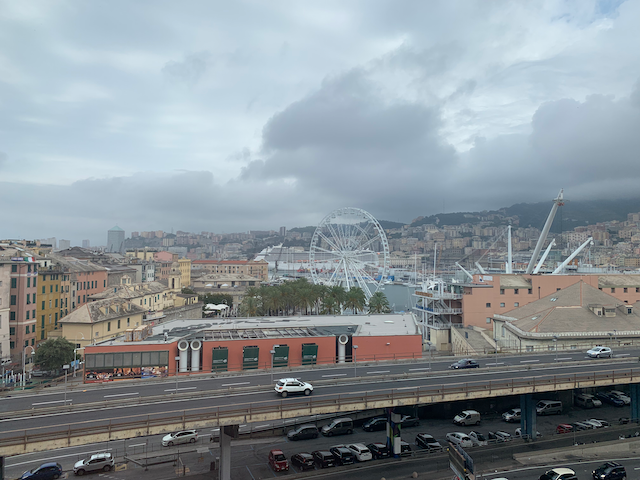 This morning I took a nice walk. It started watching a trash collection truck spend about 10 minutes navigating a corner, we was blocking my way until he was done.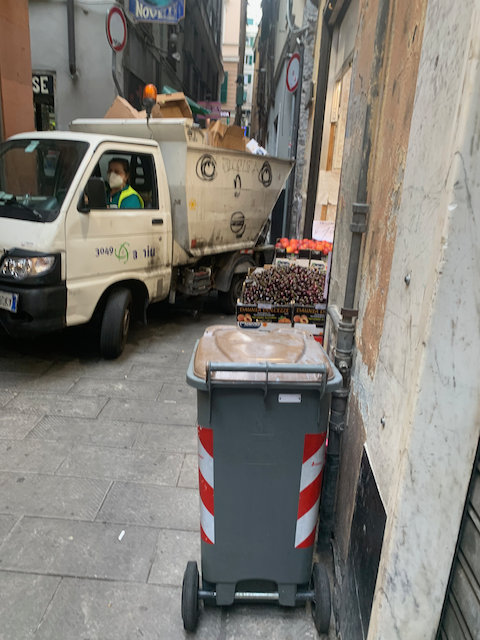 Stopped at a Pasticceria for my morning cappuccino with focaccia (the Genoans actually dips their focaccia in the cappuccino—which is quite nice.). The walk was a feast for the eyes.
Last night, as I was unpacking, I realized I accidentally packed my long sleeve shirts. So now I need to buy more shirts as my current 3 are totally sweat soaked and won't have a washer until Parma this weekend. So I went to an Italian met store, Enrico Carini and the woman knew no English so my Italian lessons on trying on clothes last week came in handy. I ended up buying three shirts, one was linen and two cotton, and all three were actually very affordable (okay they weren't Salvatore Ferragamo, but they weren't the Zeeman or Sears either).
I then did the church circuit. I visited baroque, medieval and renaissance churches.
First up, the Basilica di Santa Maria delle Vigne, which has neither basil or wine, was from the 10th Century. Not the fine facade. There a couple shots of the neighborhood there as well.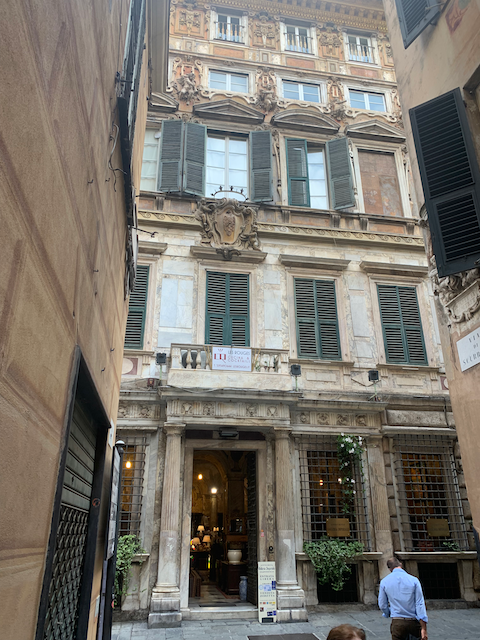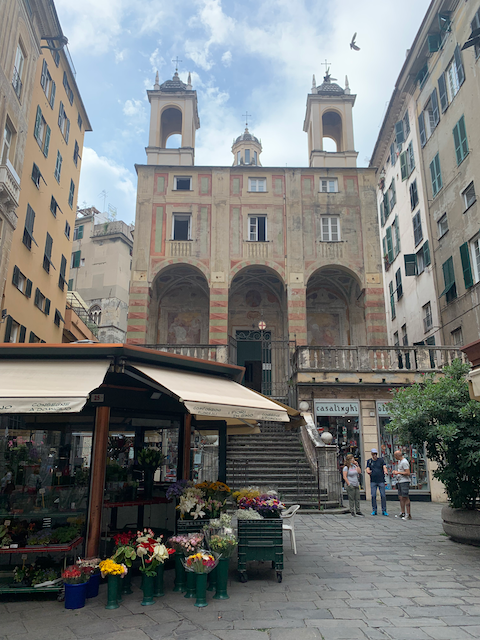 Here's the church: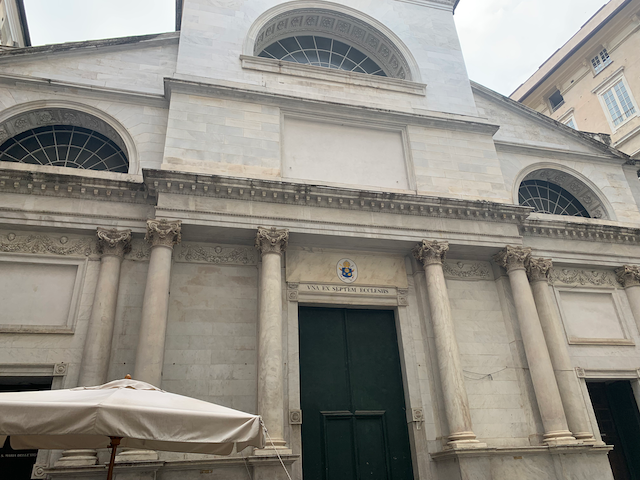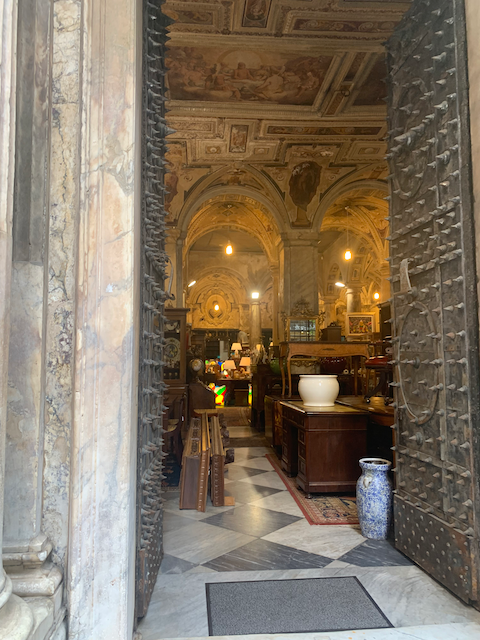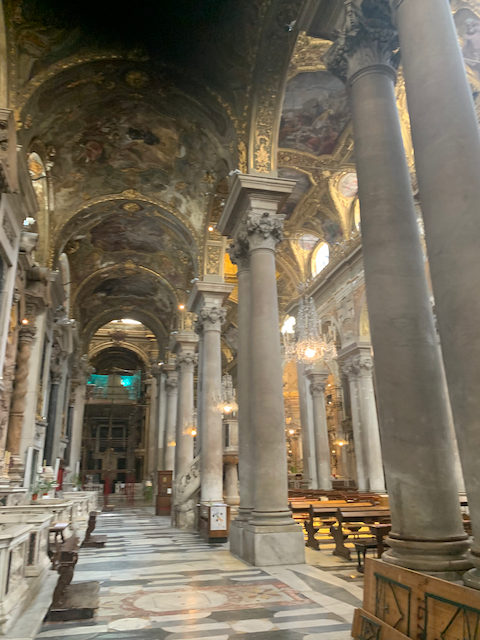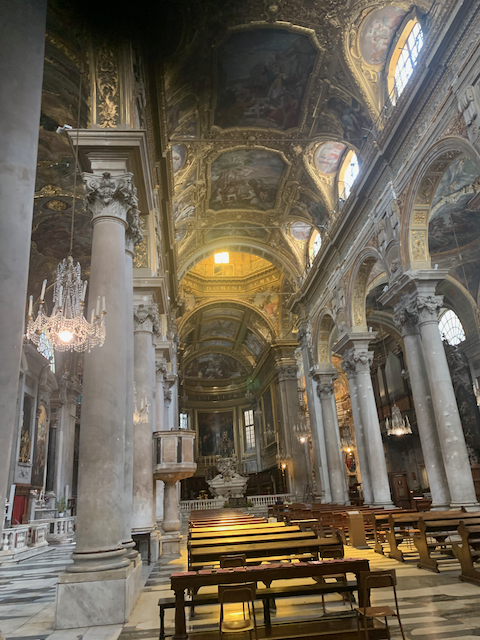 The building that looks half done is the Cathedral, San Lorenzo, which I understand was damaged and you see the roofs are very pragmatic.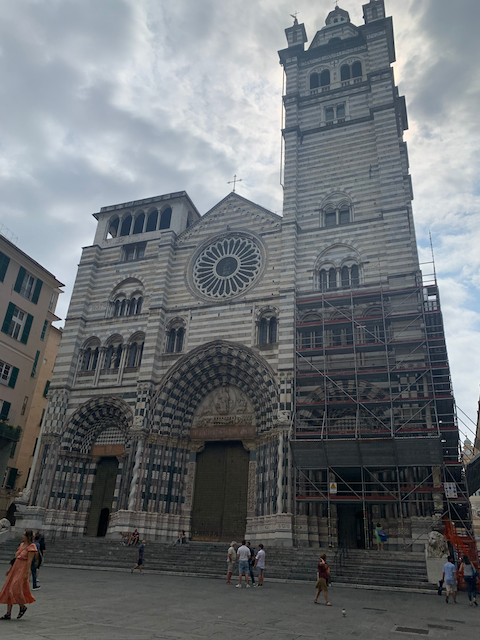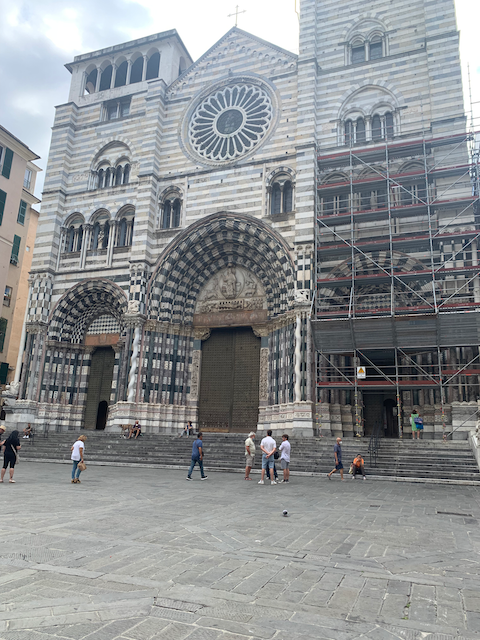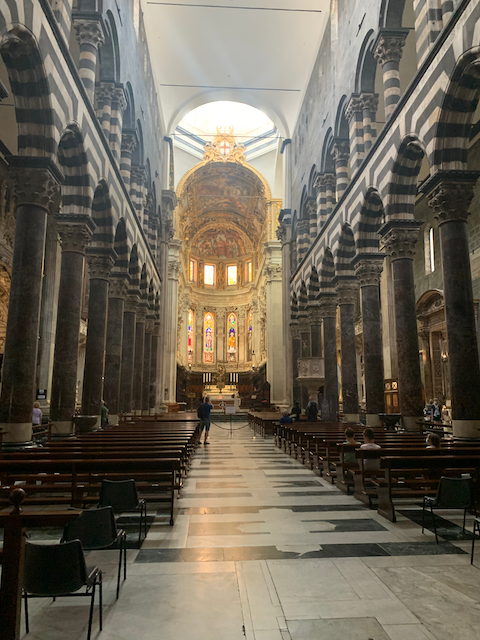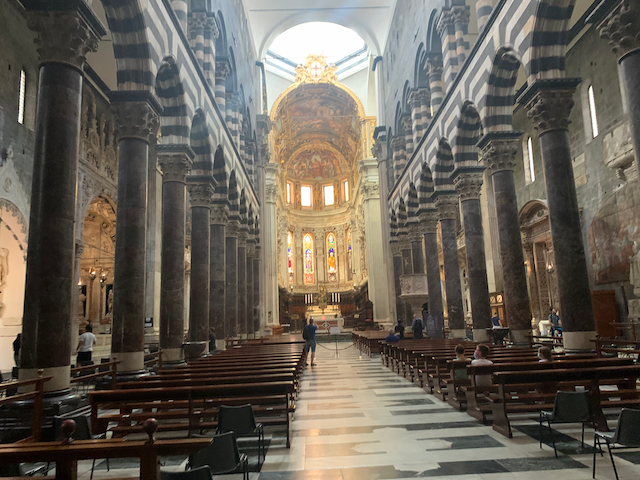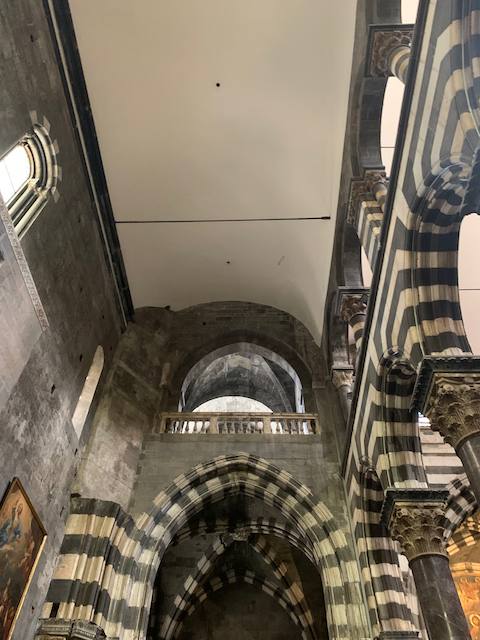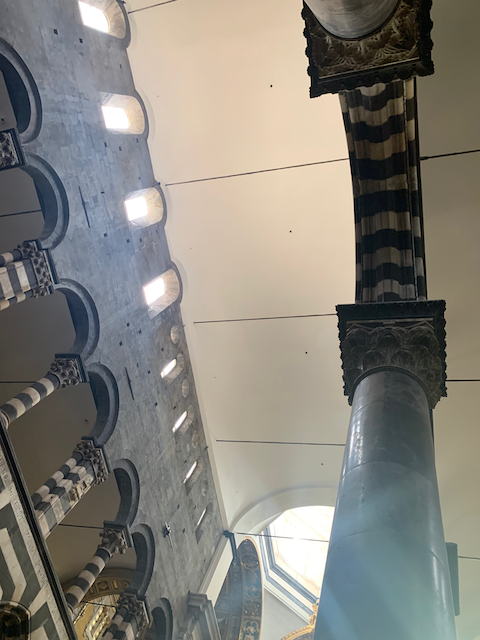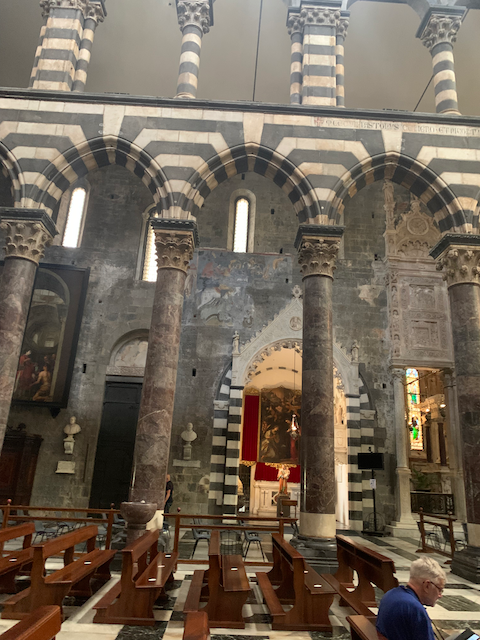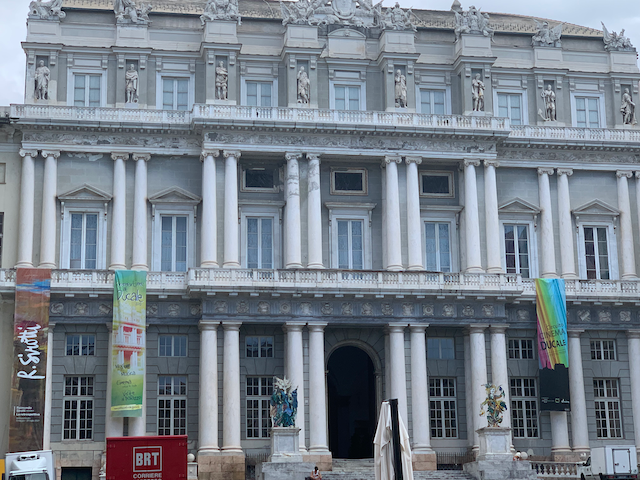 The Chiesa del Gesu, which last night's dinner companion highly recommended I see, and it did not disappoint. The church had works by Reubens and Reni (see the terrible pictures I took of them). And it was an incredible baroque experience.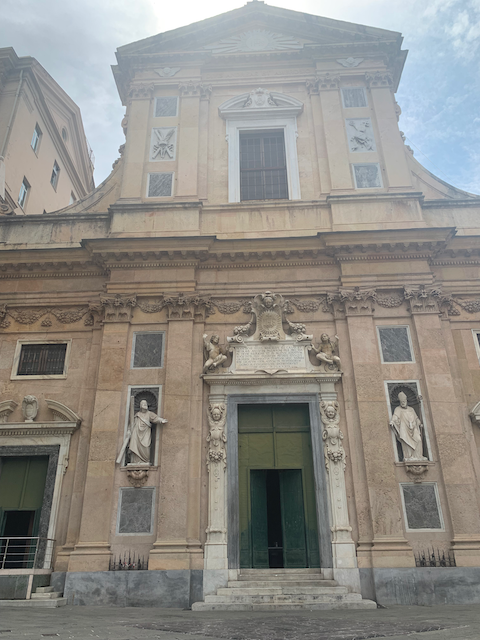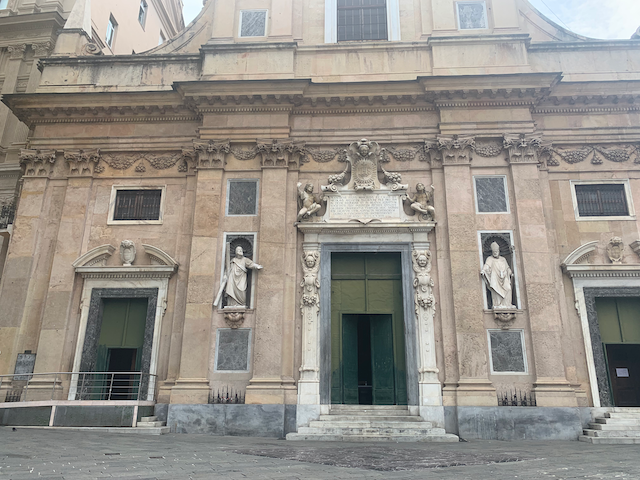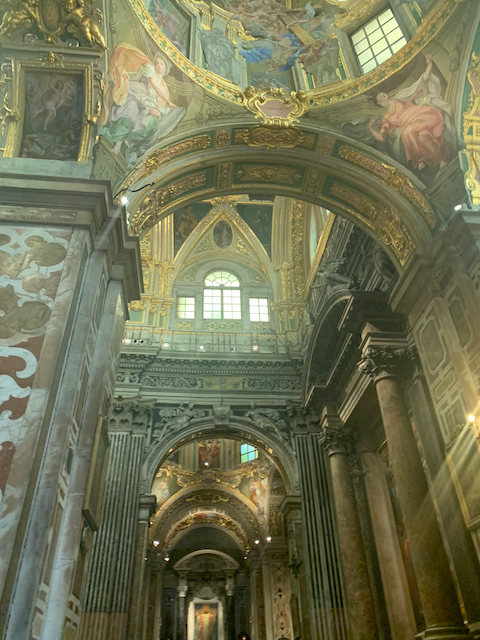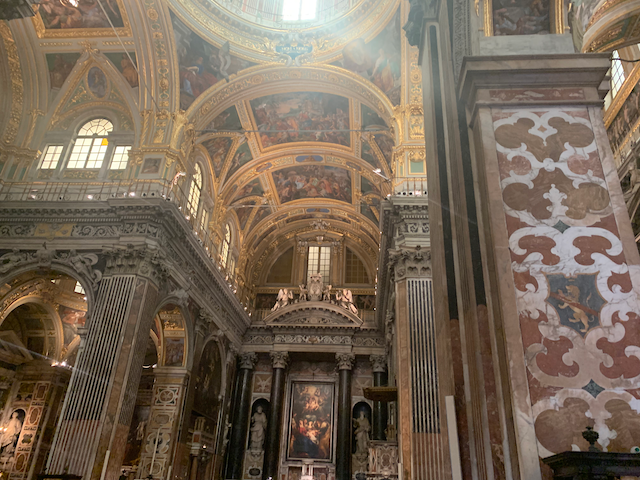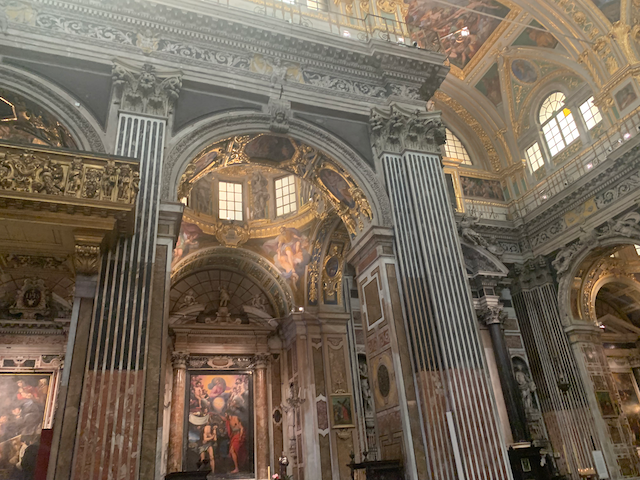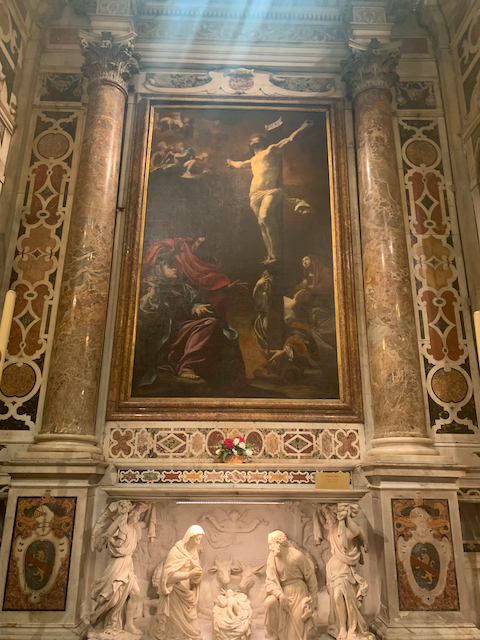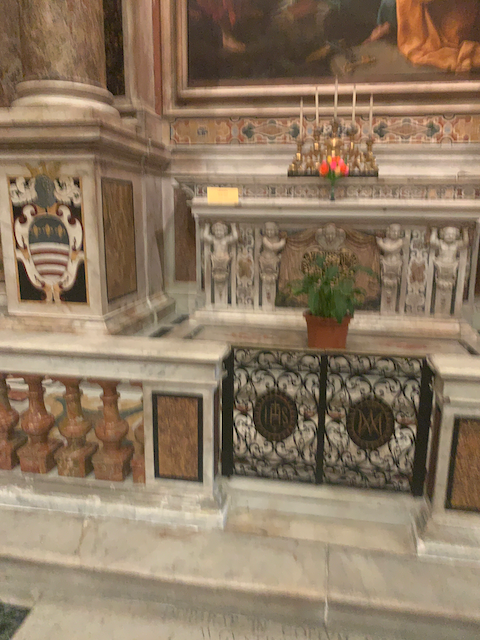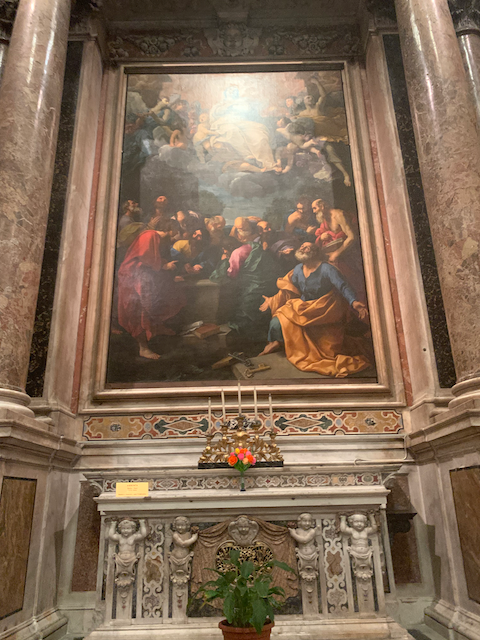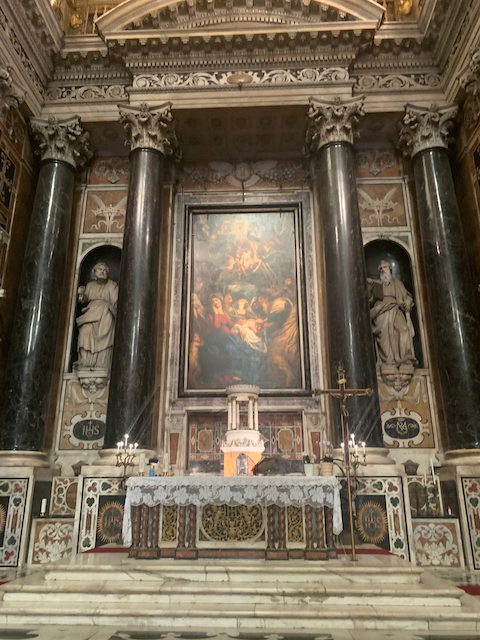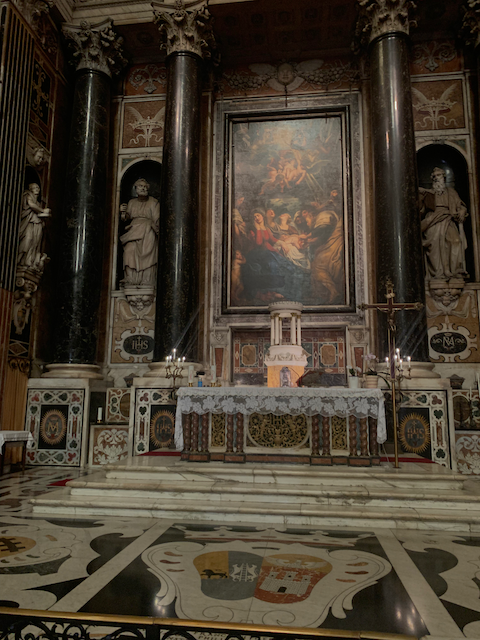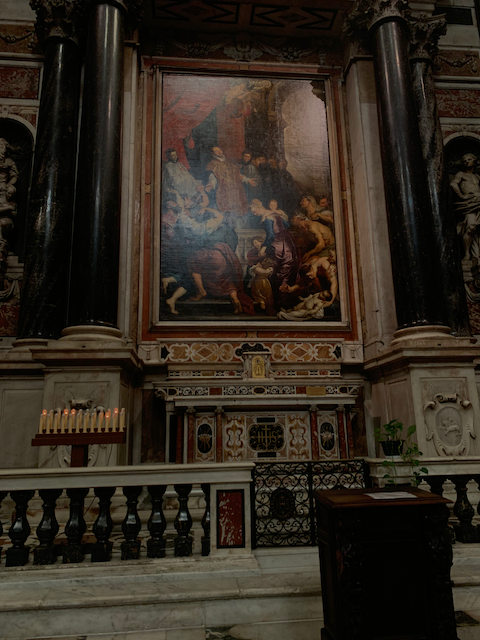 I then visited my own future temple, if I choose to live here: The Teatro Carlo Felice , the city's regional opera house.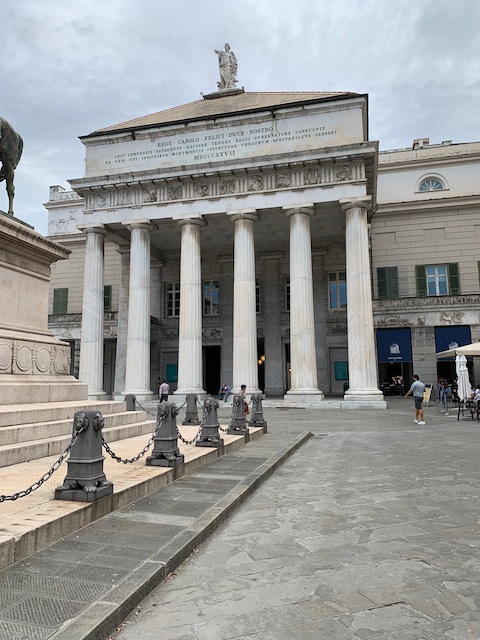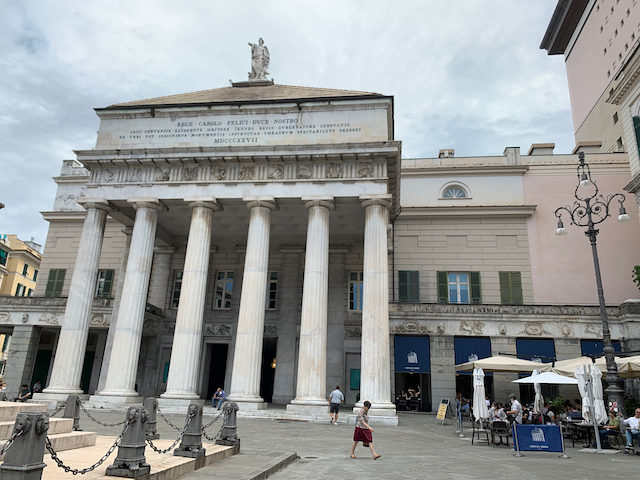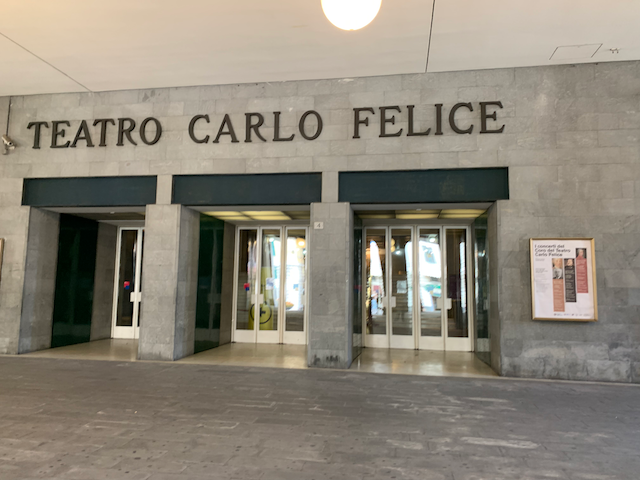 Then came my tour of the main shopping street in Genoa. There, I was presently surprised to see a mixture of local and international stores not just like the Kalverstraat in Amsterdam or Champs-Élysées. My impression is Genoa is not so rich a city as to support the Cartiers and Vuittons. But the place was still beautiful with surprising architecture and covered sidewalks.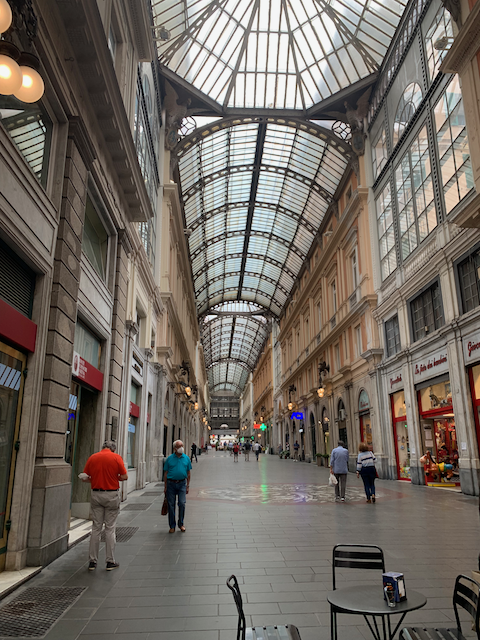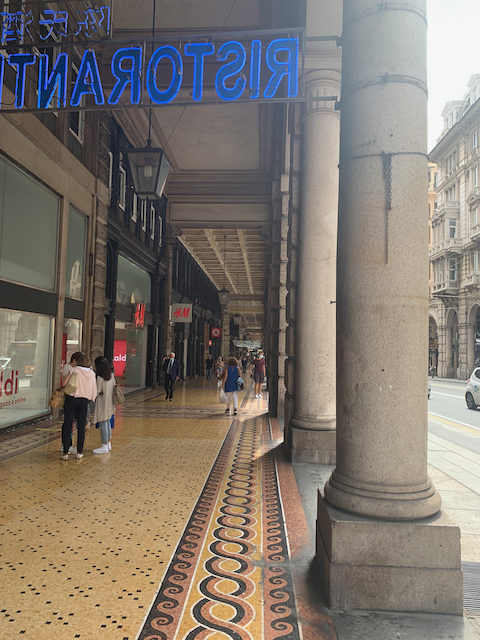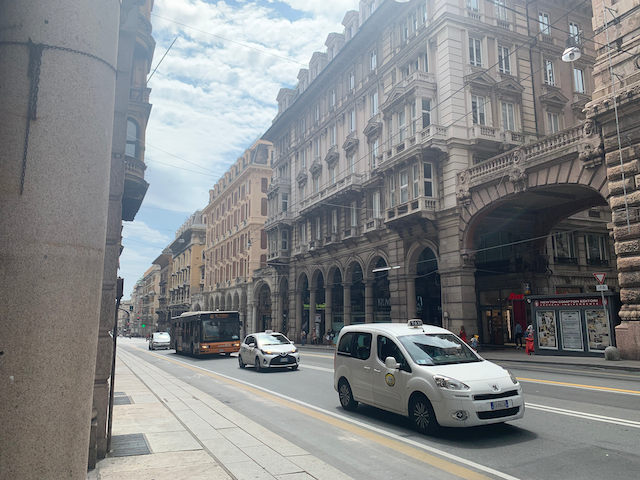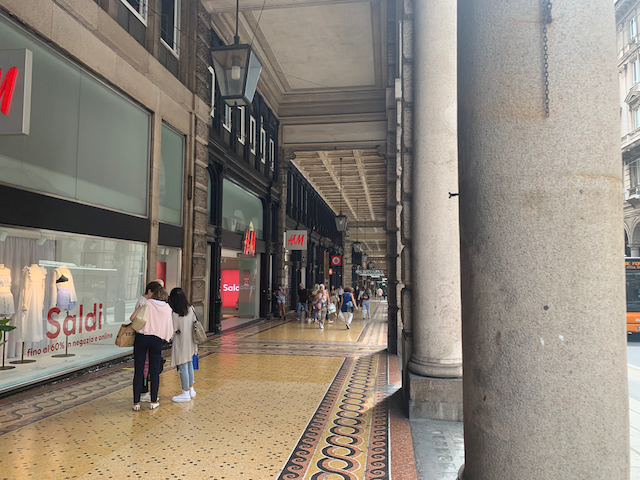 I came home to a simple trattoria lunch (which cost an astronomical 16 euros including wine and coffee. The came siesta time and prepare for my night time adventures….