This concludes my summer trip to Italy. It was a huge success. It was also a great moment of reuniting with Minne. By moving to Italy I will be spending much more time with my daughters and Minne has been very supportive in that.
One strange thing is that everyone in the family firmly agreed Bologna would be the best place for me to move to. It was dynamic as a big city without being a huge city. The city is mostly flat which invites bicycling (assuming I don't get a villa in the hills).
It's beauty and charm just seem to wash all over you. Enchanting squares, palaces and churches–and for those who are envious of Tuscany, they even have a leaning tower.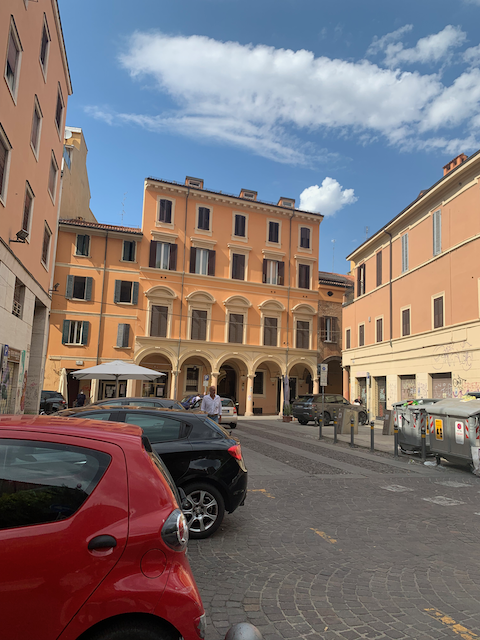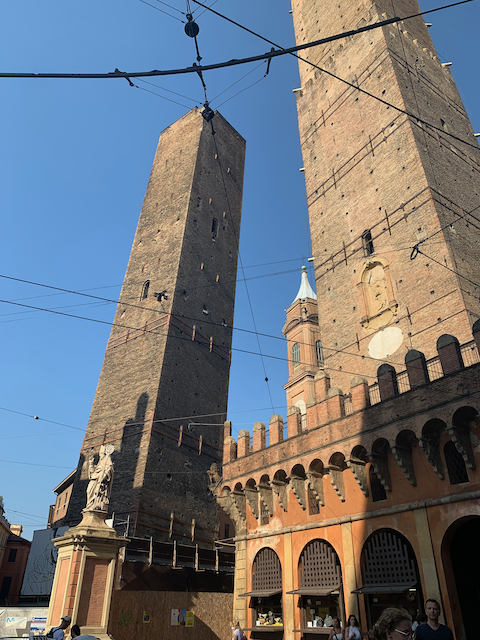 For my friends it invites, easily, multiple visits. Whether to visit all this dear city has to offer, or to take a half hour train to Florence, or the 1 ½ hour train to Venice, a hike in the nearby Apennine Mountains. Or to jump in the car for a weekend in the wine country of the Alto Adige (and a walk among the Dolomites), or Fruili-Veneto. Or a day trip to taste Chianti or Barolo. Take a drive in an hour to a Modena Balsamic Acetaio or a Parmigiana Factory. To take the train to Genoa, or Santa Margherita (I may get a special discount rate for all the times I may end up there!). A short drive to friends in Switzerland, Montepellier. And a very quick plane hop to Sardinia, Paris, and my family in Amsterdam.
So, there it is. A voyage and now a destination. Thank you for following me on my journey it means a lot to me your encouragement and comments.