Sarah suggested we go to Portofino, and first insisted we watch the movie Luca. She wanted to go to Portofino to see where the (animated) film was located. So we decided to get out in the country and explore the Italian Riviera. But First Esther wanted a little photo shoot from the balcony of the apartment….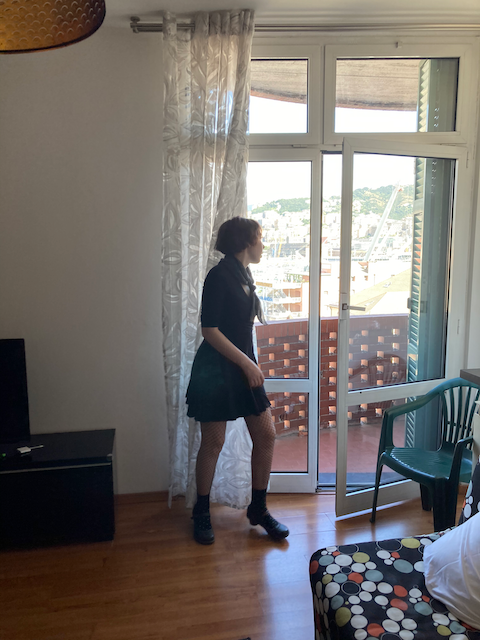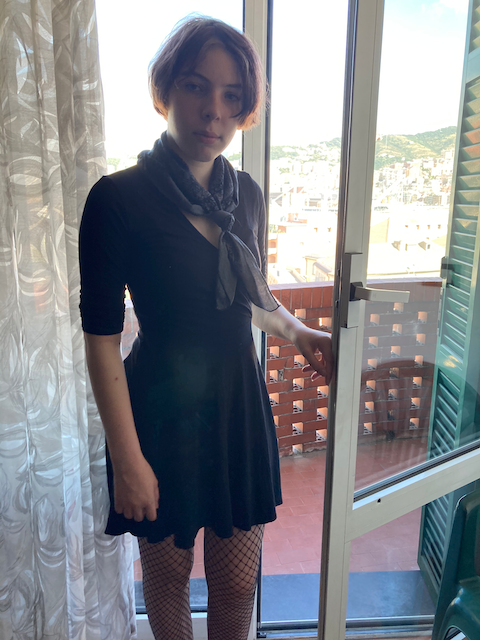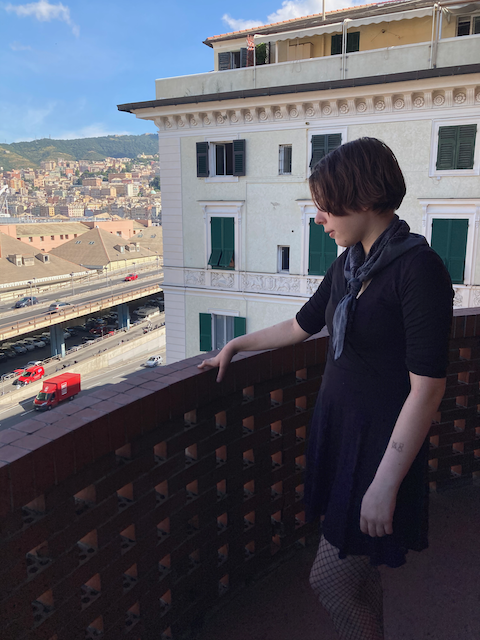 IMG_9785 IMG_9789 IMG_9793 IMG_9806 IMG_9826 IMG_9867
Then it was off on our travels…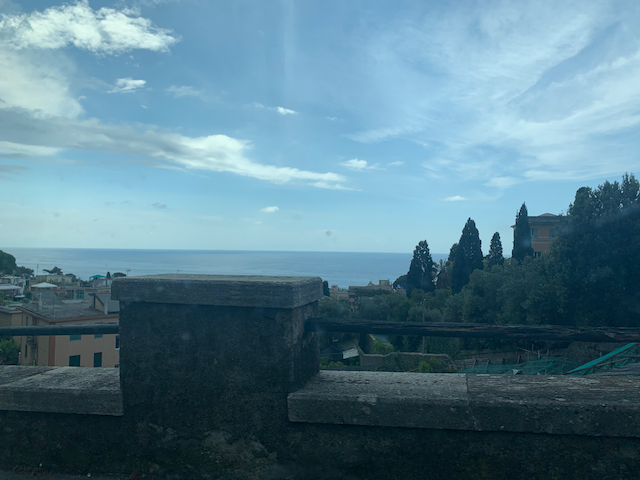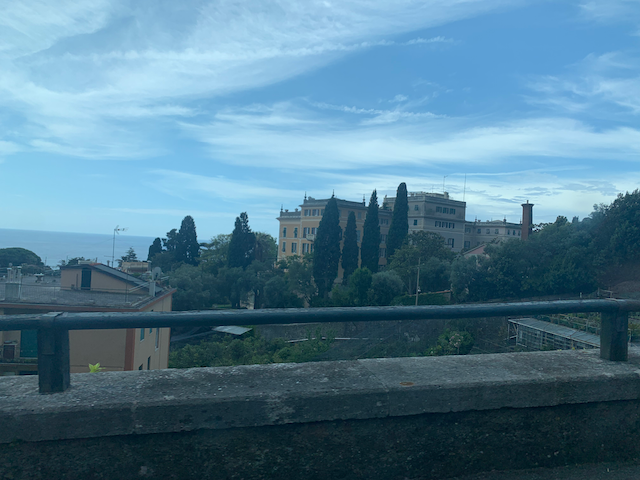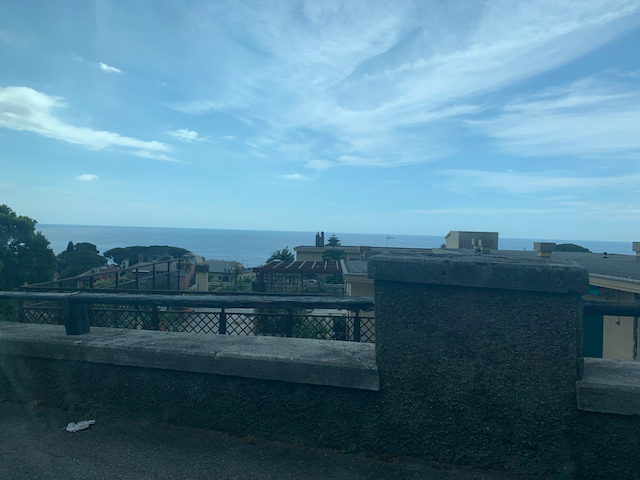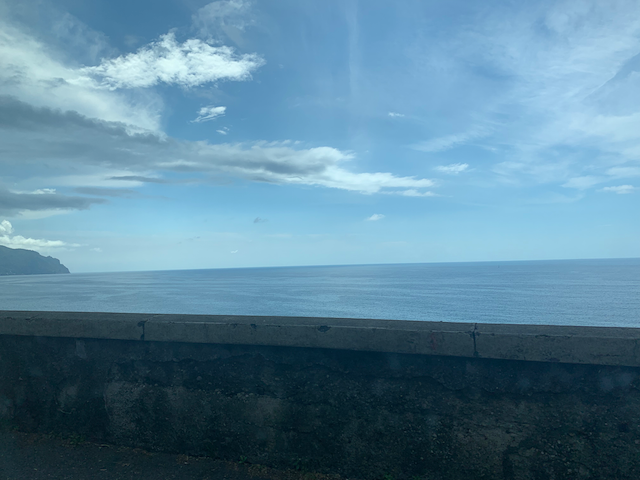 We landed in Santa Margherita and parked in the center.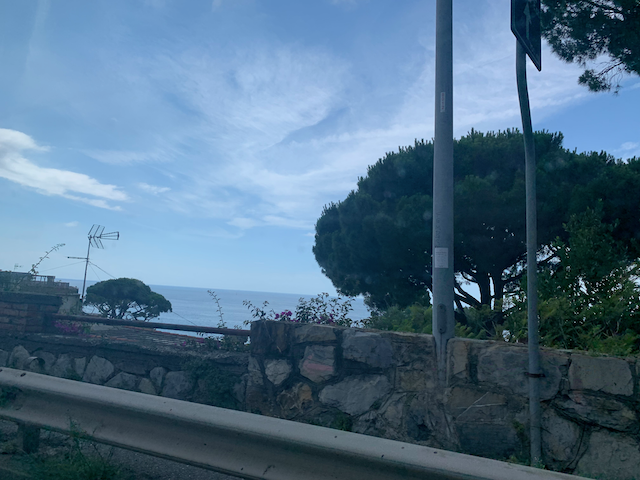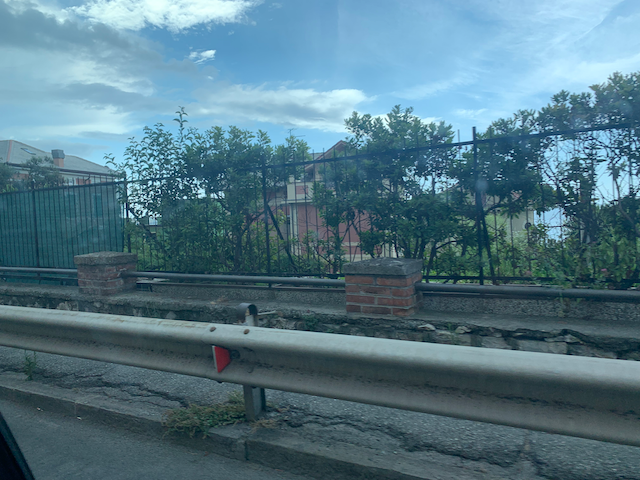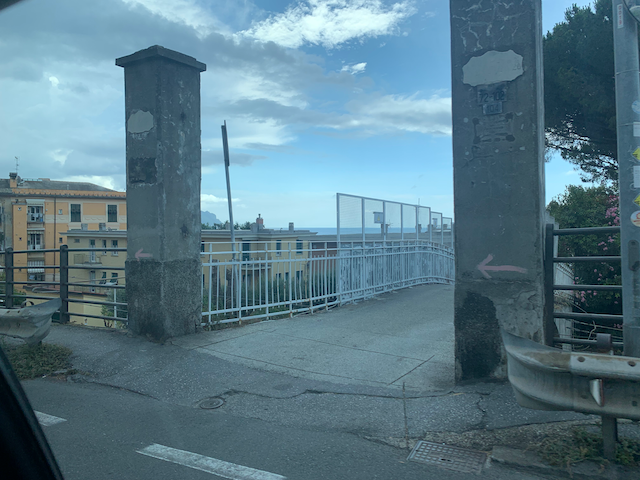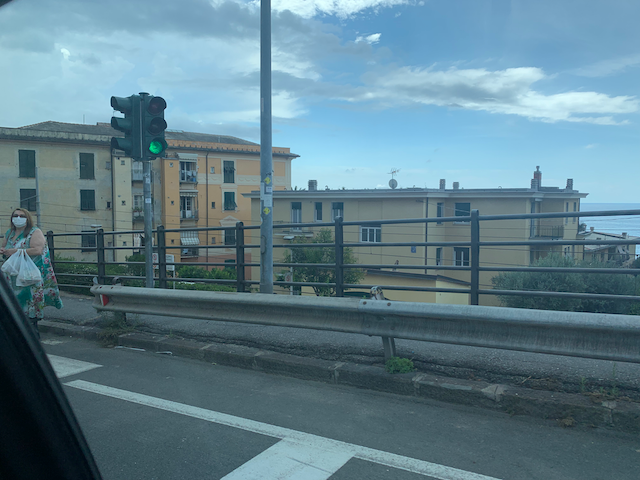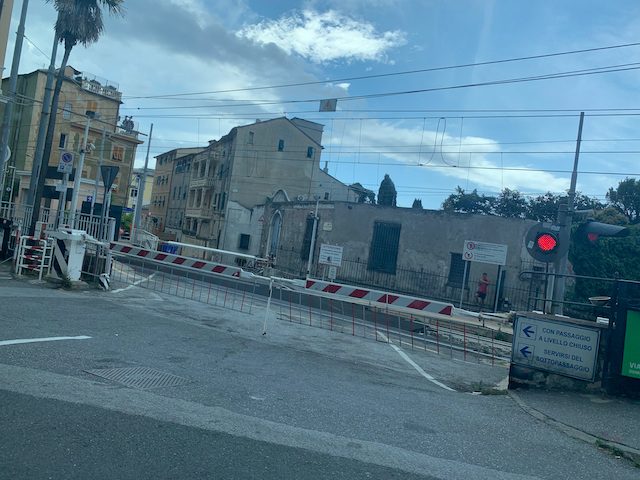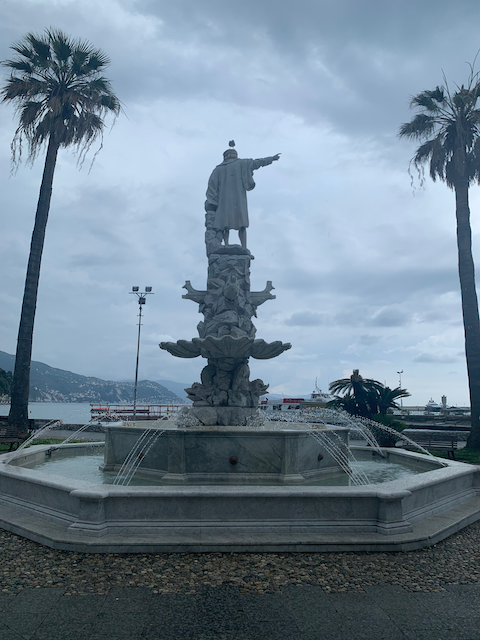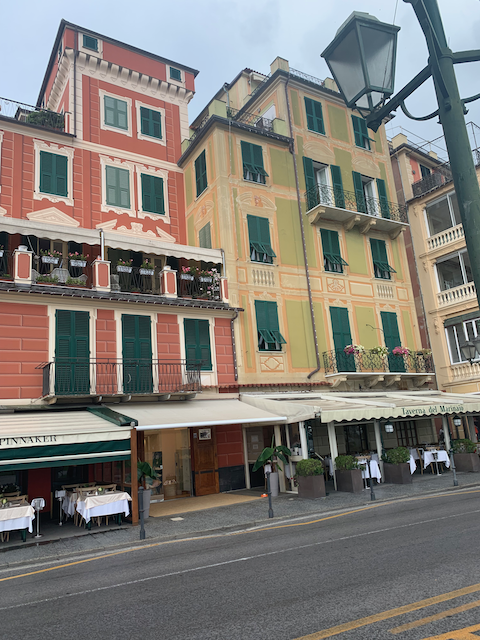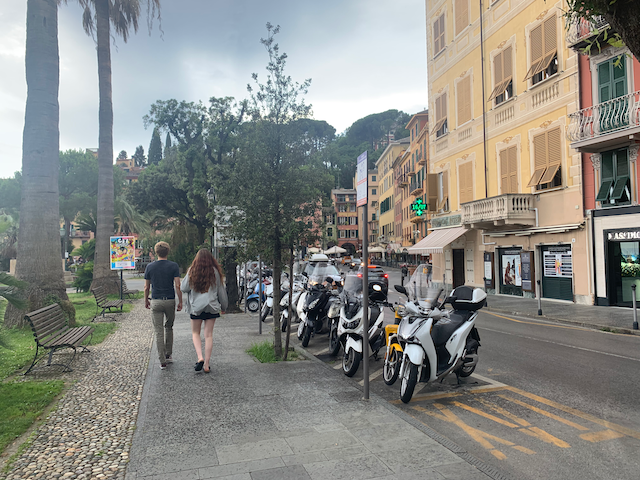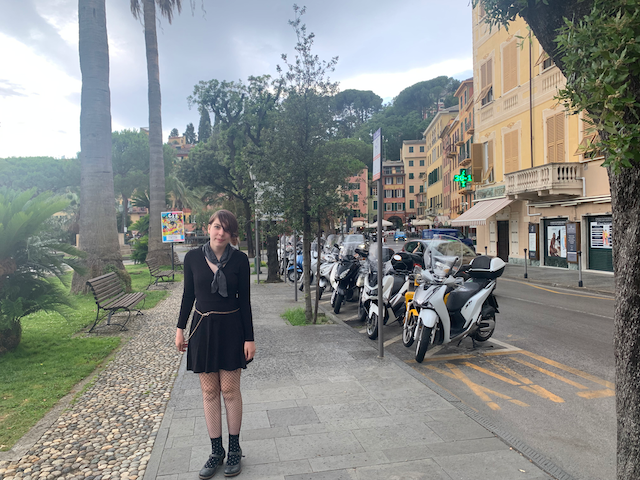 Then we discovered Diane's recommended pizzeria near the Hotel Lurin. Esther had to have her Pizza Margherita in Santa Margherita, though the two are not related.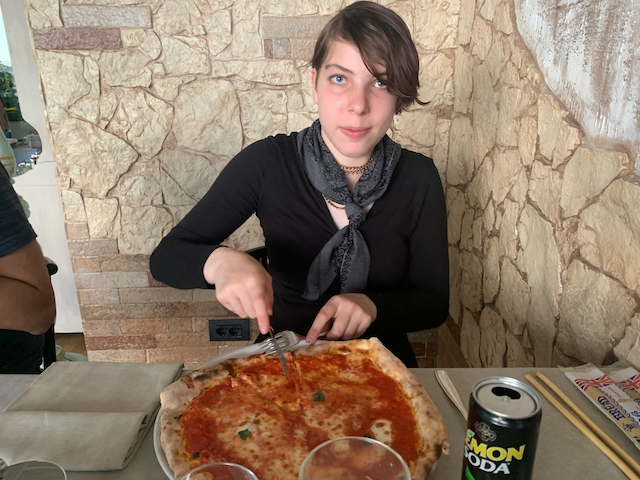 But Sarah had to have her real Legurian pesto (Triophe with potato and green beans)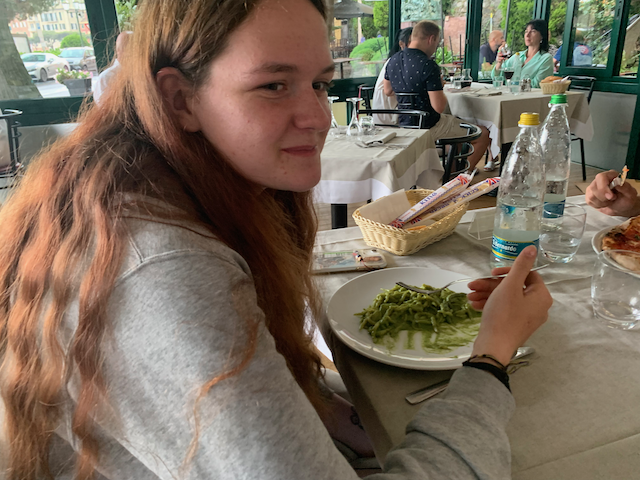 And she wanted the fried calamari, which she favored so in SF. She asked, "Where's the sauce?" I replied, "This calamari doesn't need any sauce." It was so fresh and flavorful that she concurred.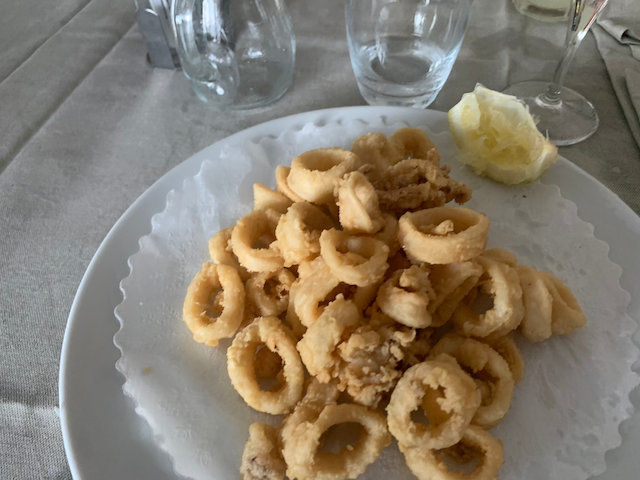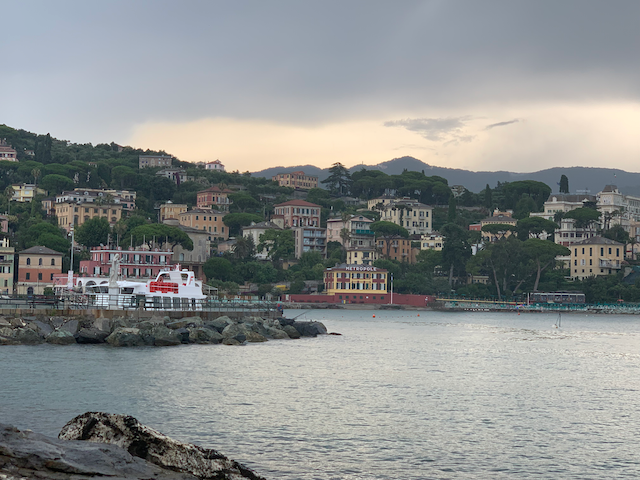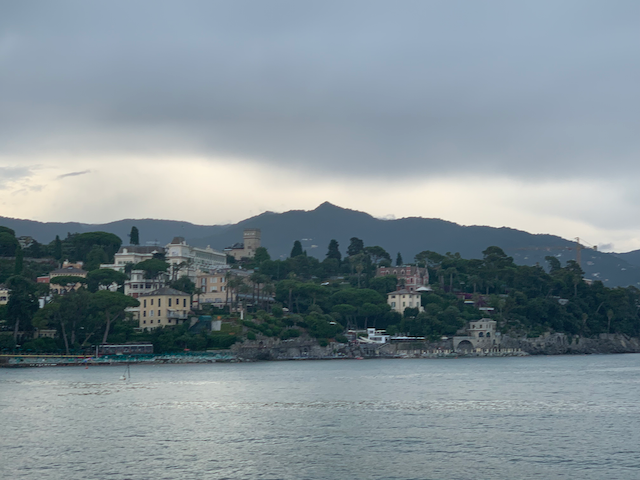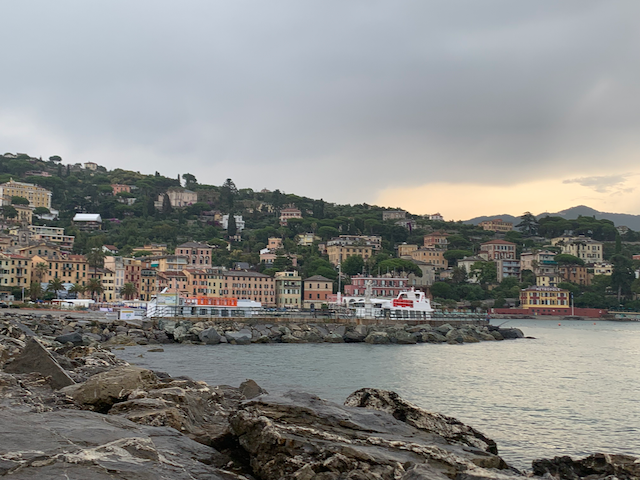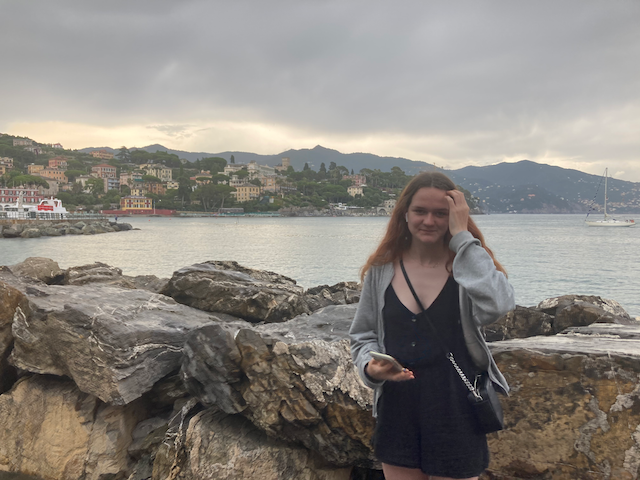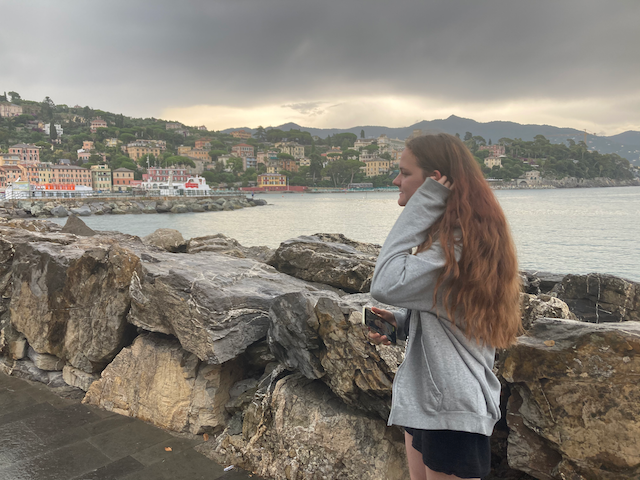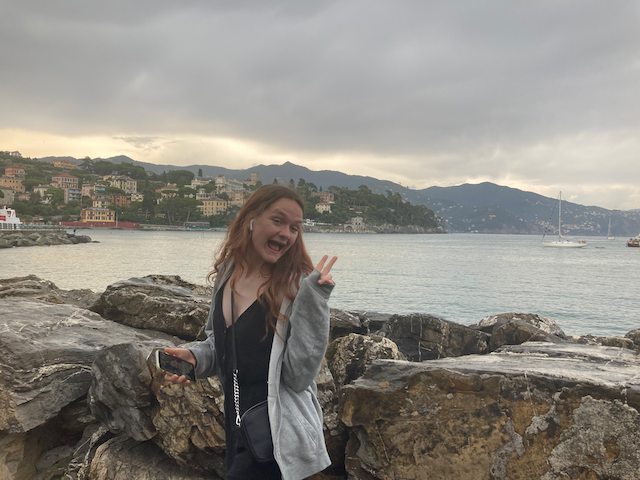 In our walks in Sant Margherita, we came across some street art…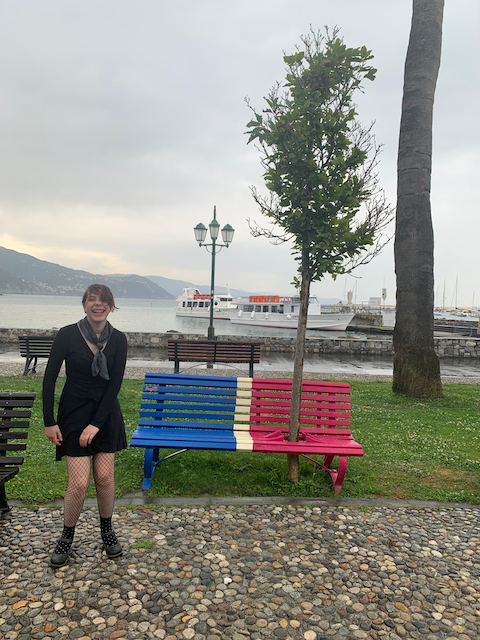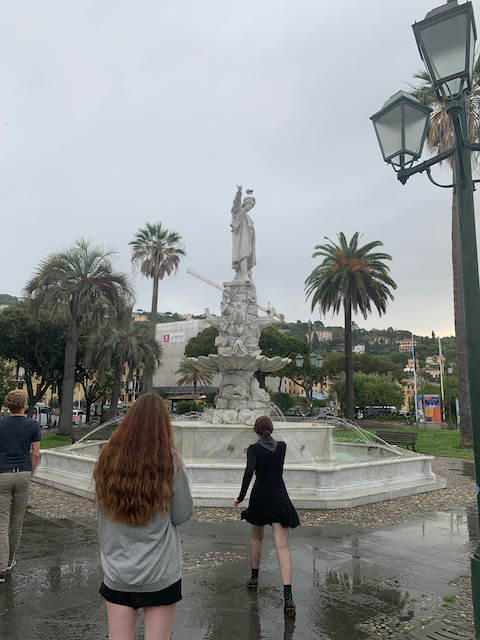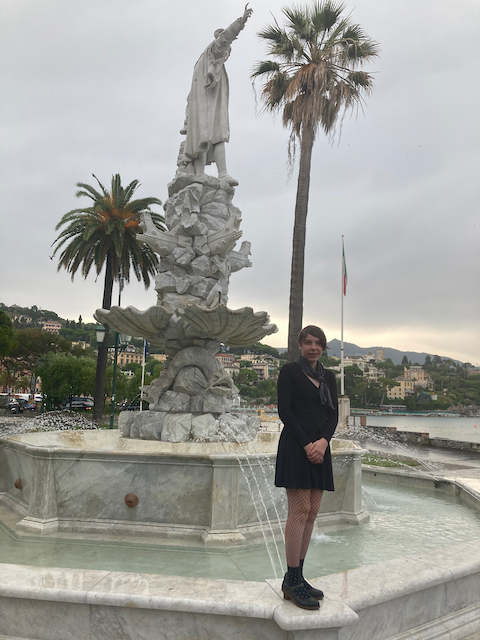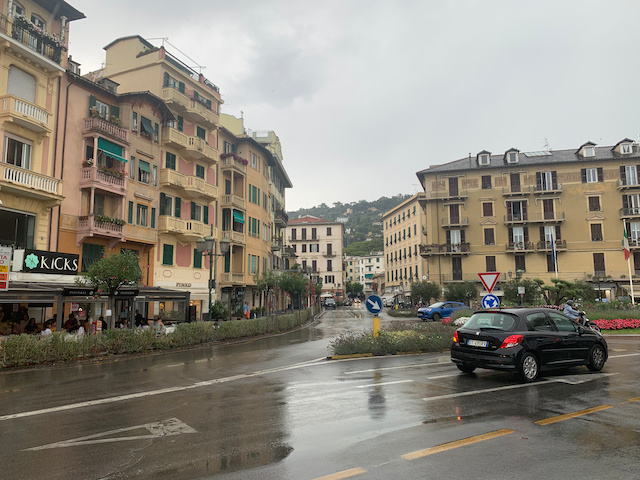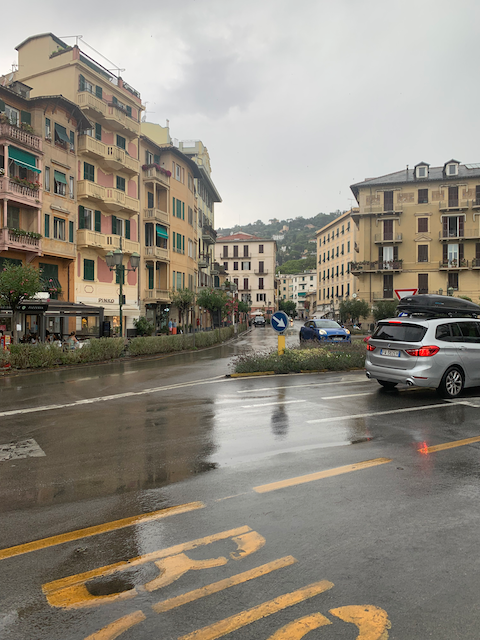 No visit to the city is complete without a view of their trash collection devices … and the beach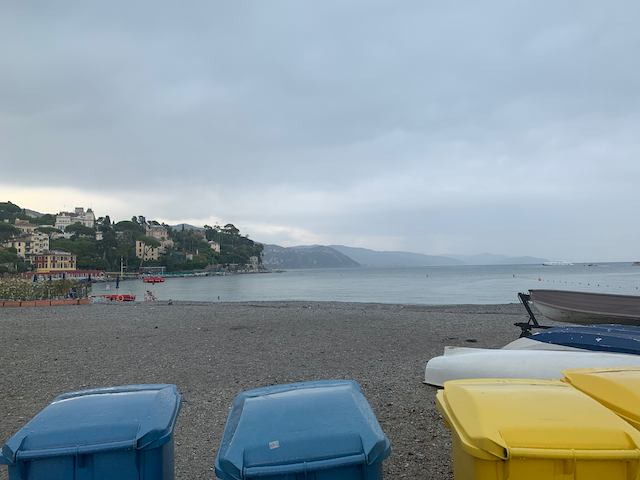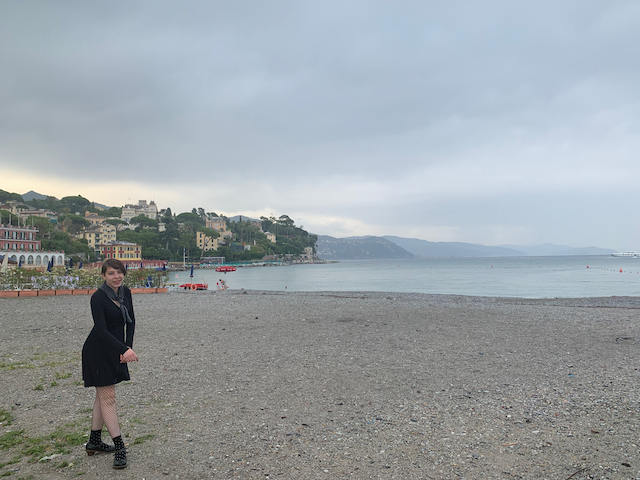 Once in Portofino, we had to park in a garage where every centimeter of spaces was accounted for, this space doesn't accurately show the narrow passage to two way traffic and dead end turns that one must navigate with 29-point turns.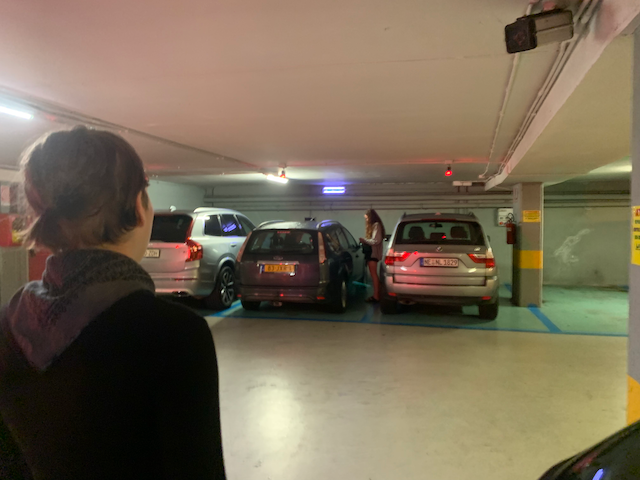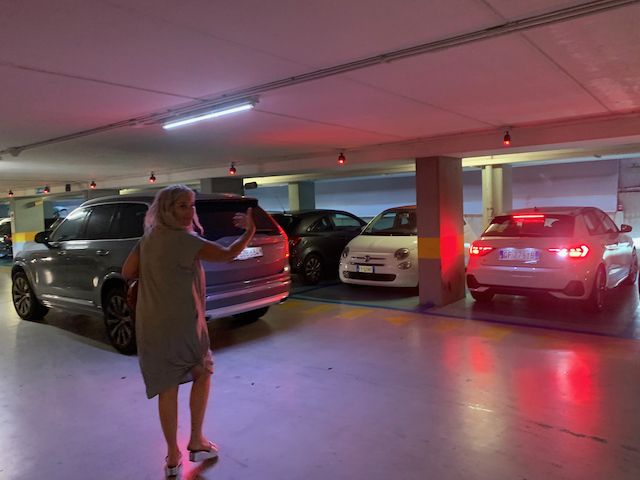 Portofino was a disappointingly total touristic attract with very little to show for  its once charming innocent past. But it did boast an amazing huge park of which we walked a mere fraction of.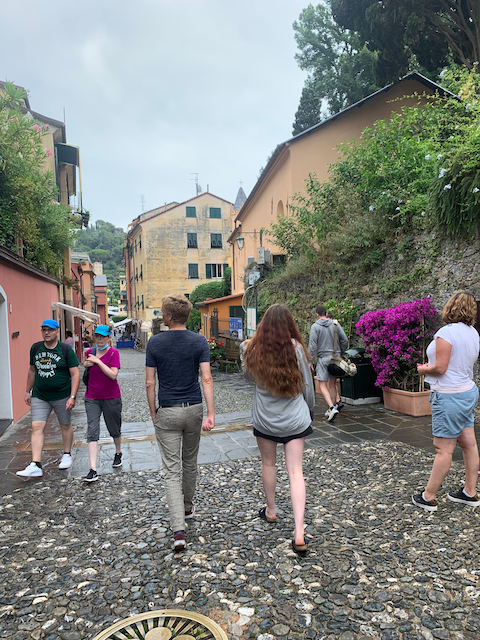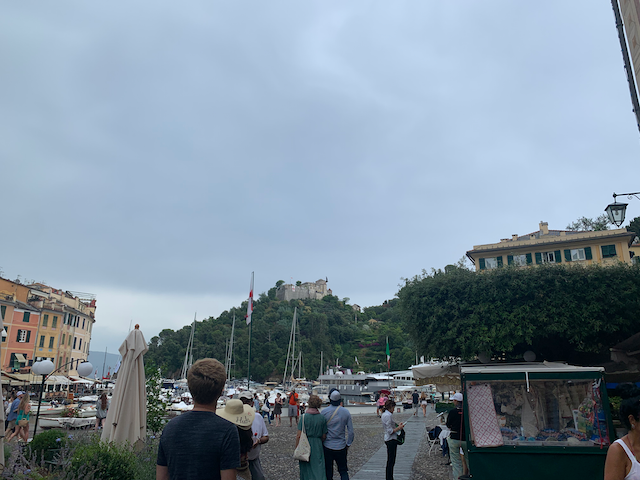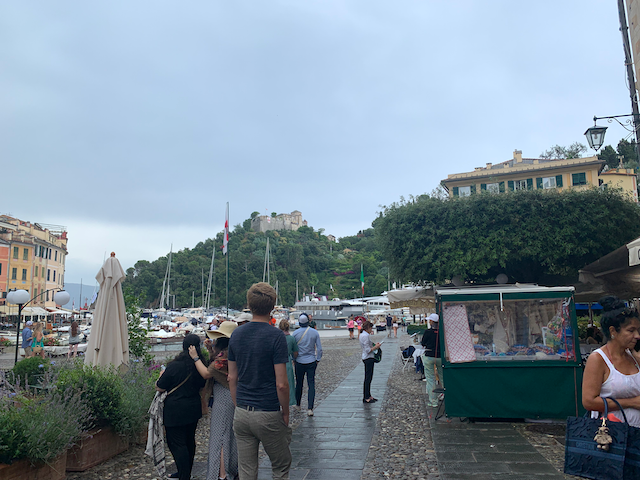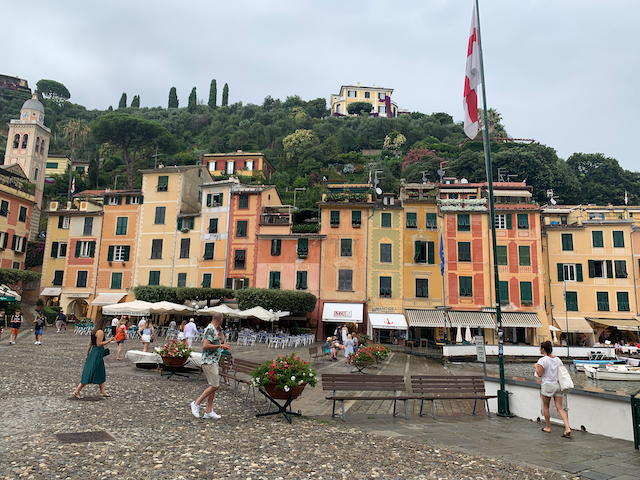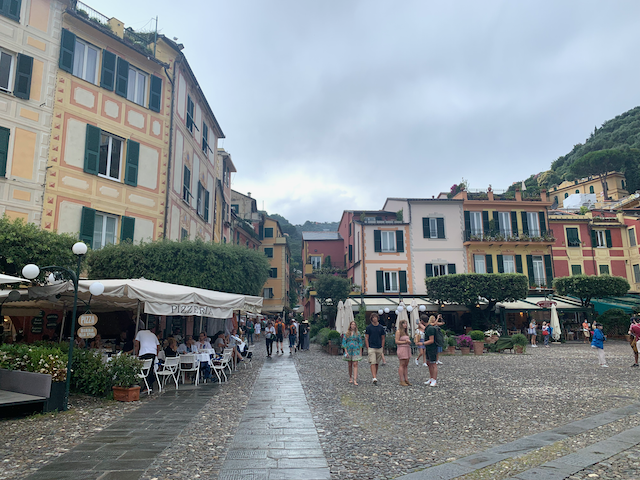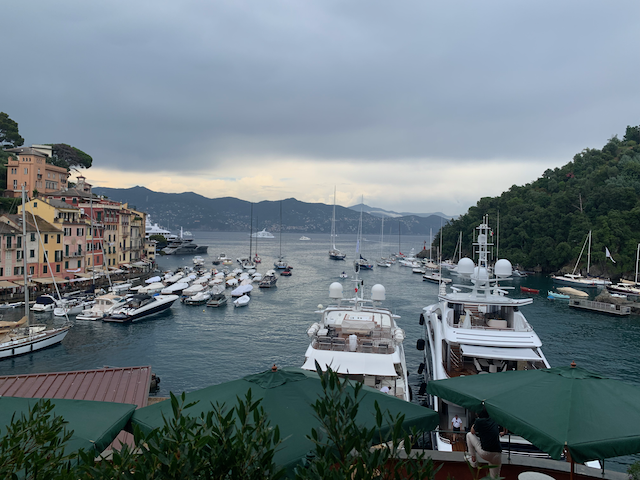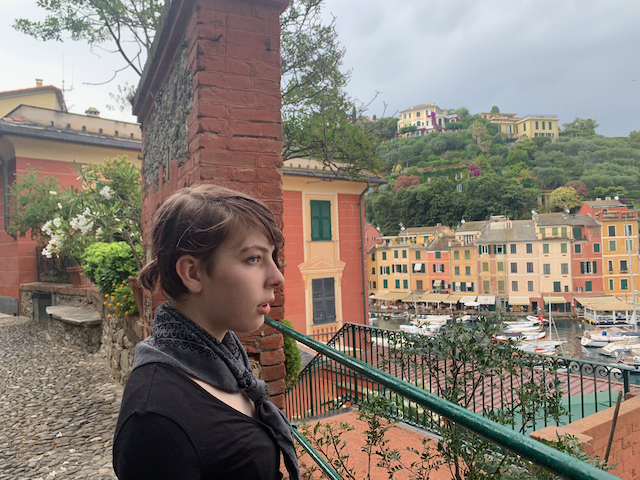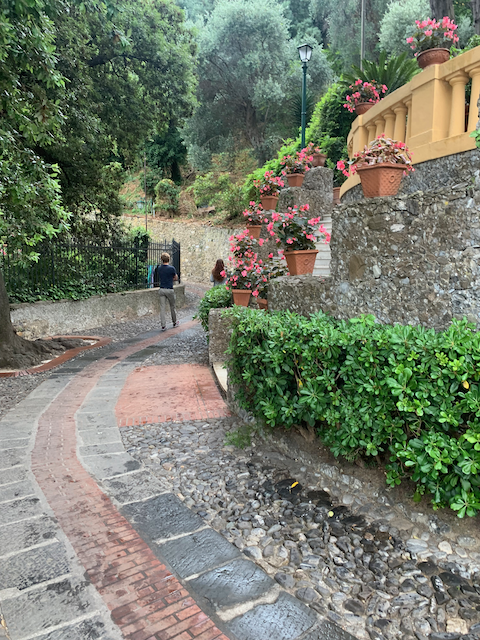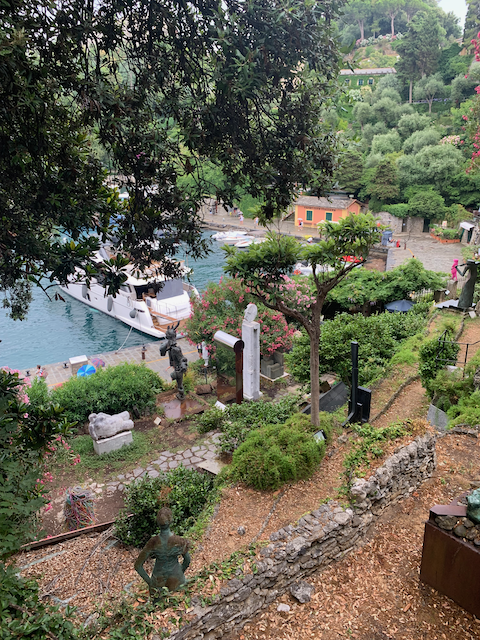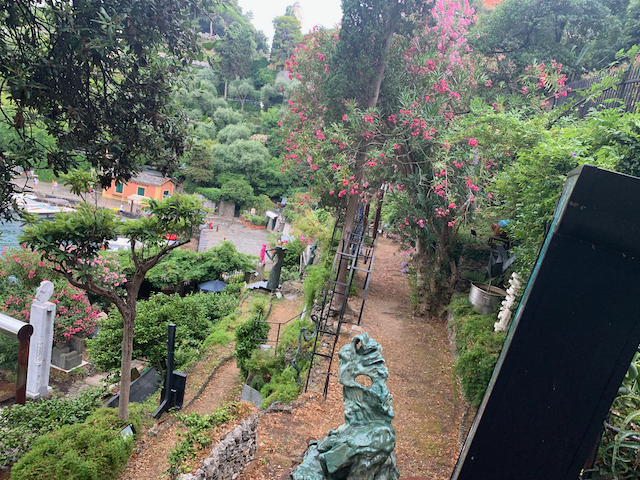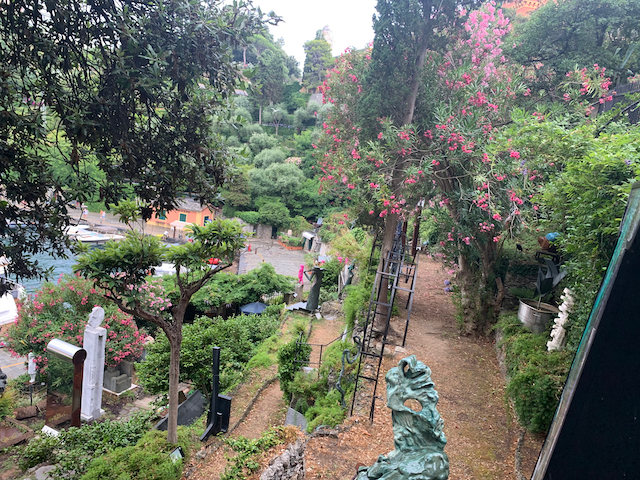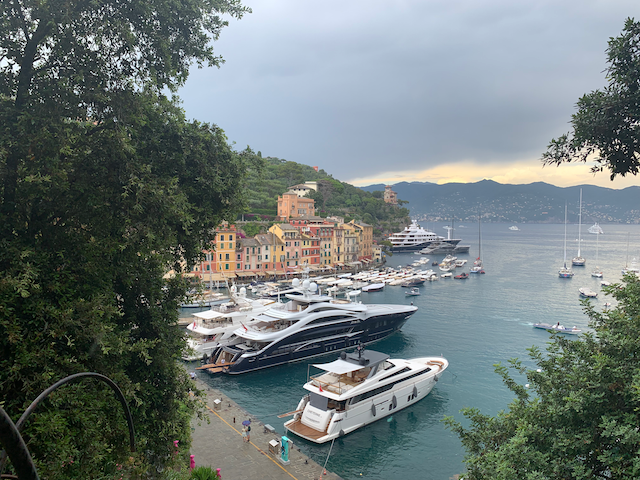 In the middle of the park we suddenly came to a church and cemetary.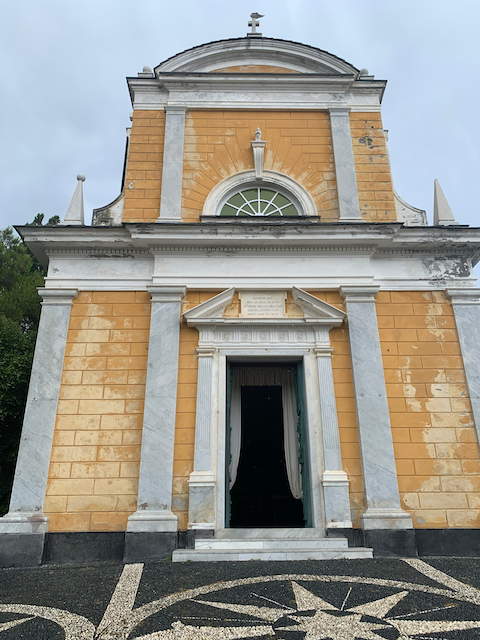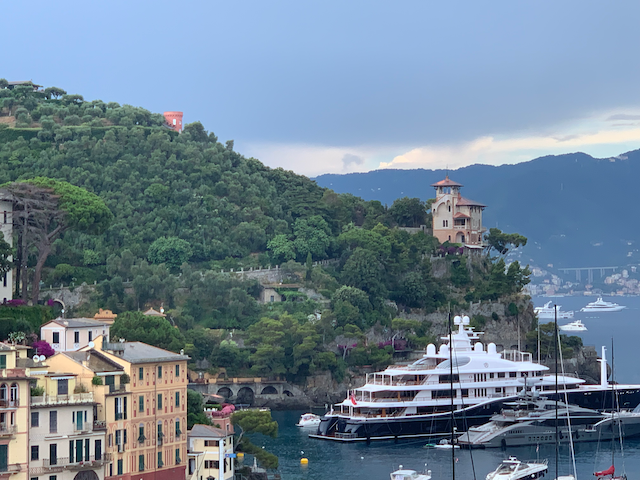 Back from Portofino Minne and I had a nice walk to the city gates and look for the house of Christopher Columbus. First we saw the old city gates. And as Mr. Columbus was of Jewish extraction his house was just outside the city proper.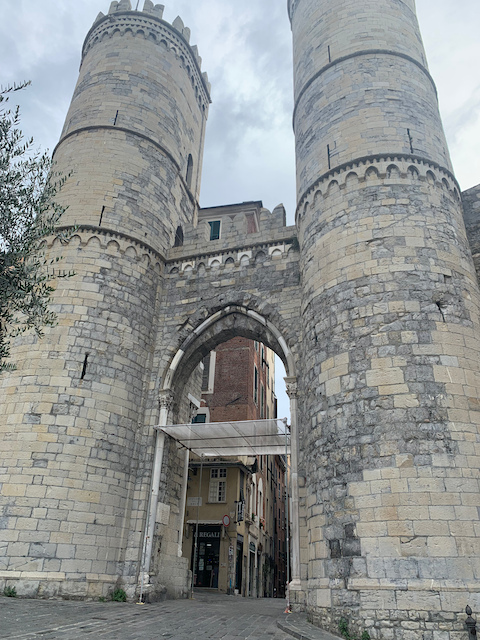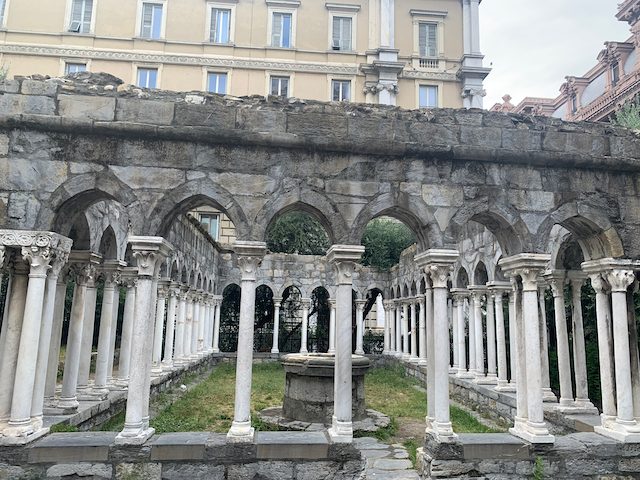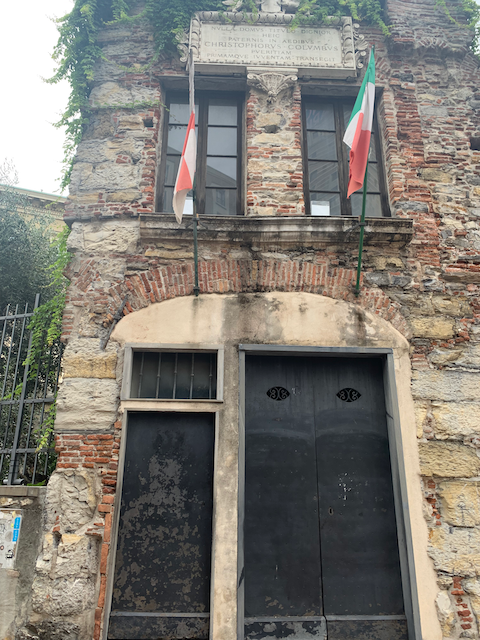 The humble restored house of Christopher Columbus.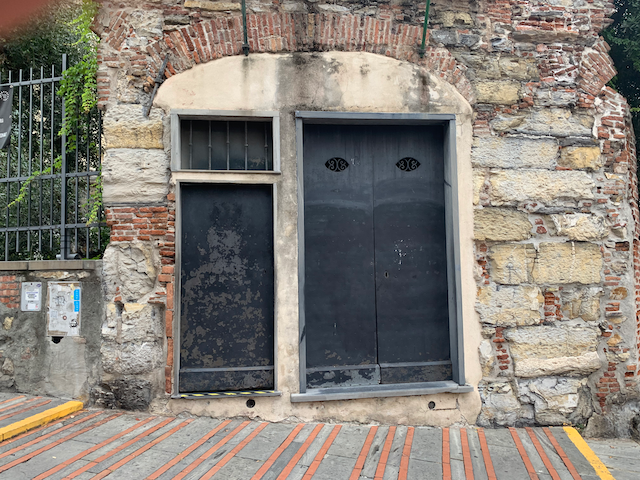 Then, for a simple dinner I tried this Sardinian beer that seemed to be the rage in Genoa. and it was actually quite tasty.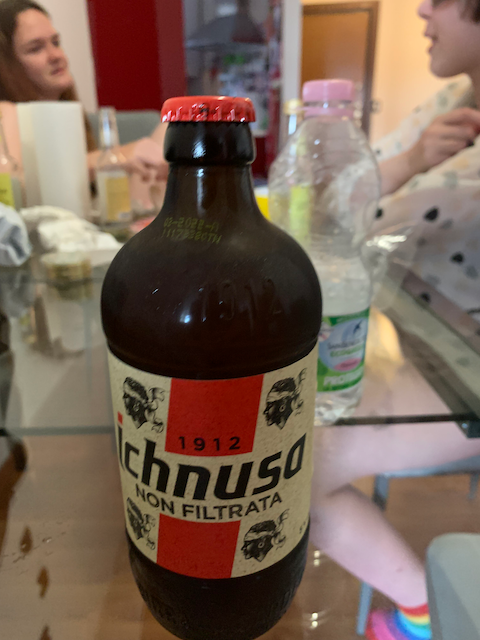 And on our last night in the city, we walked together one last visit.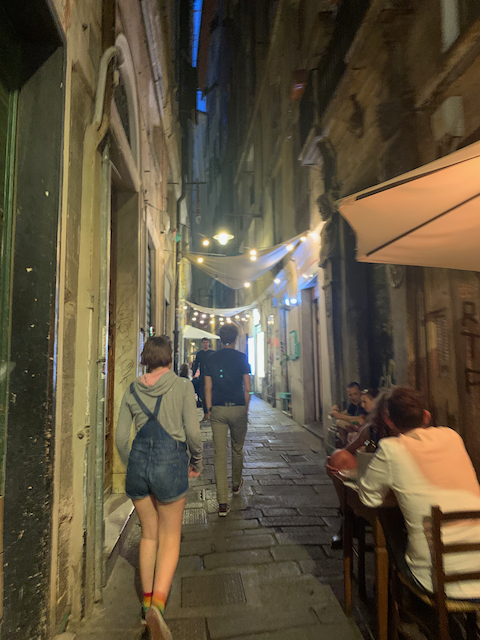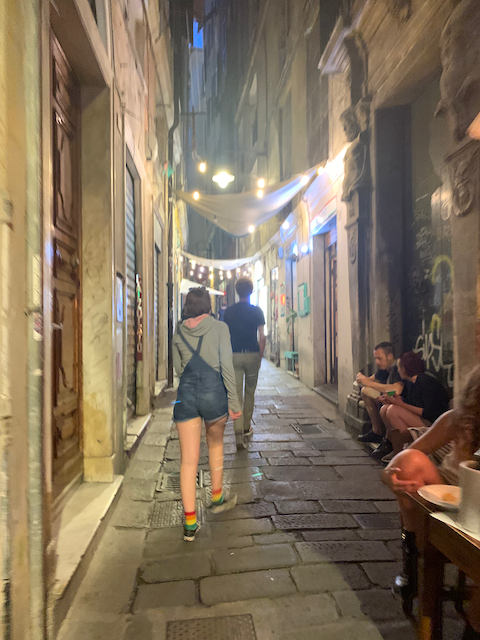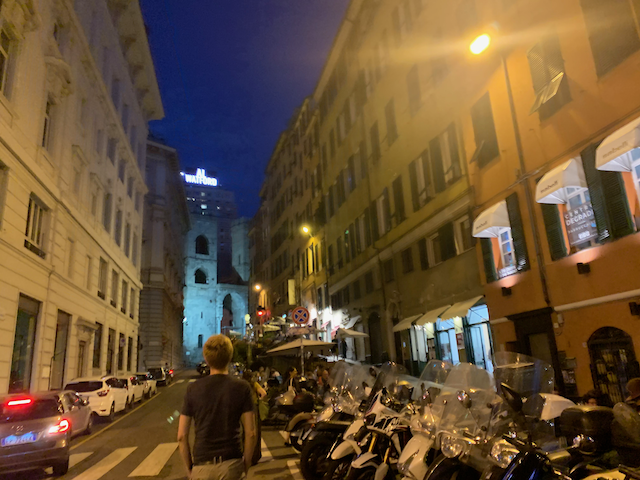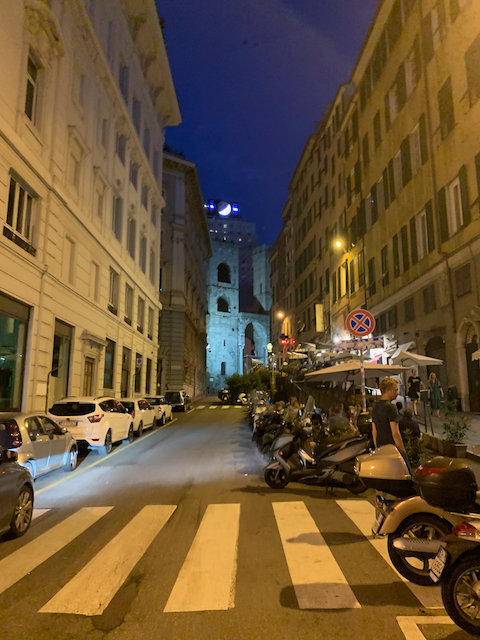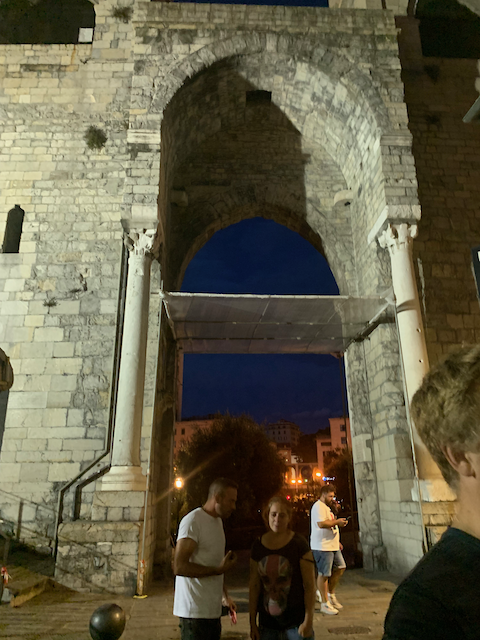 Stopping for one last Gelato and Esther offers me a taste of her Granita…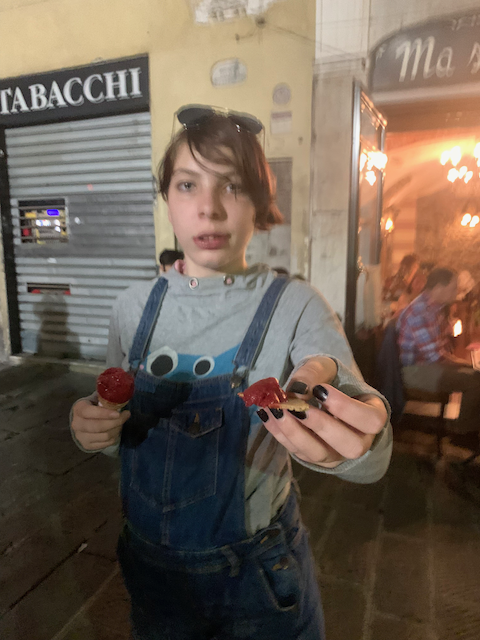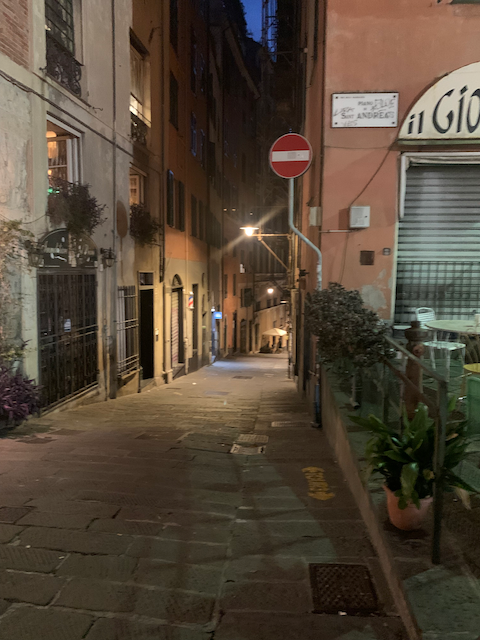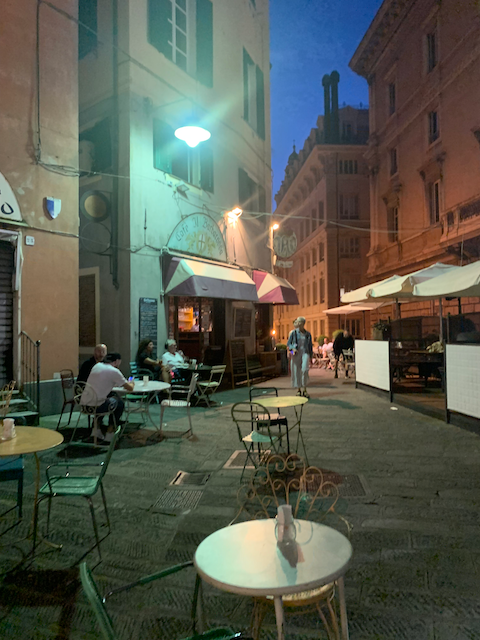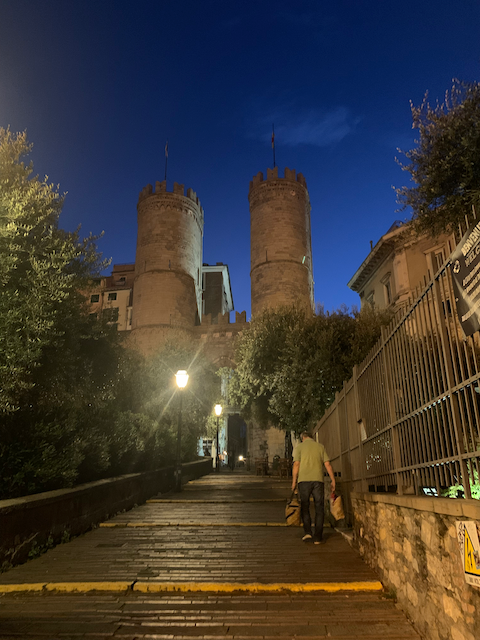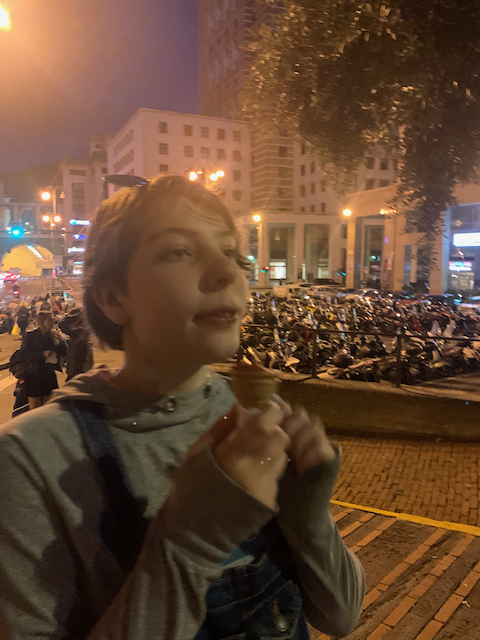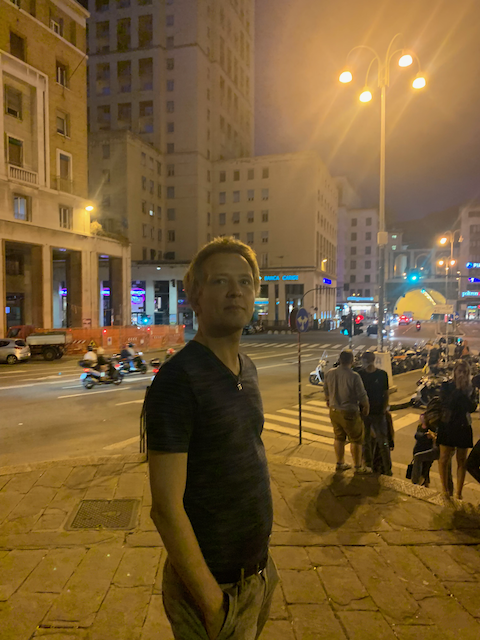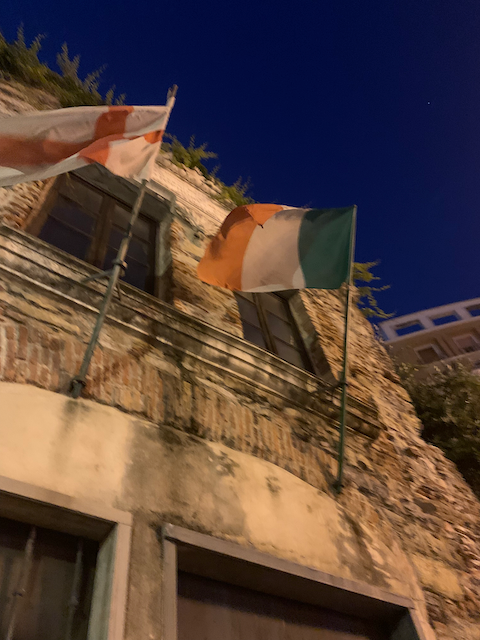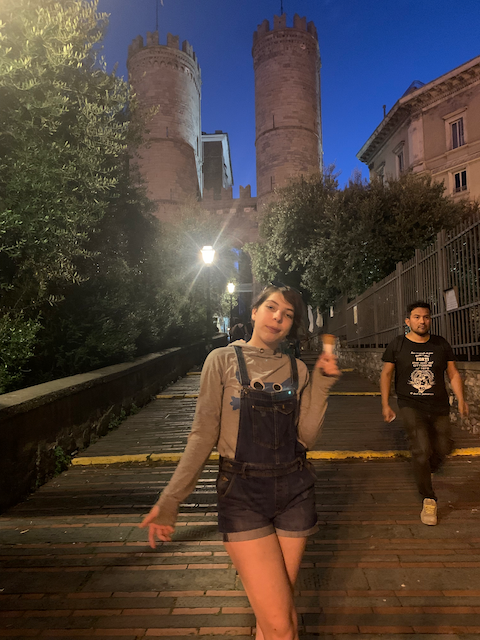 Another visit to the ducal palace…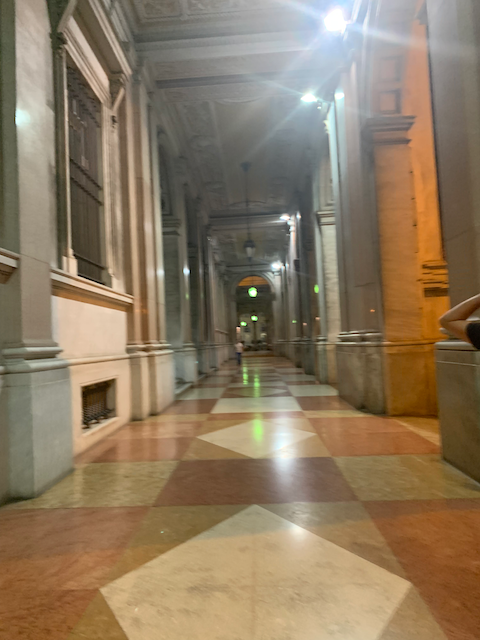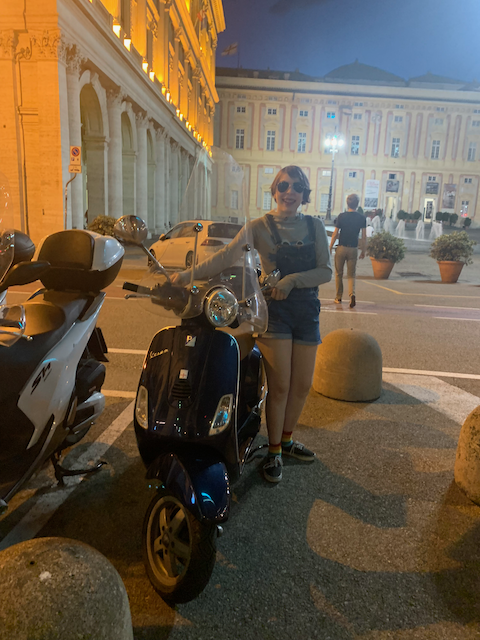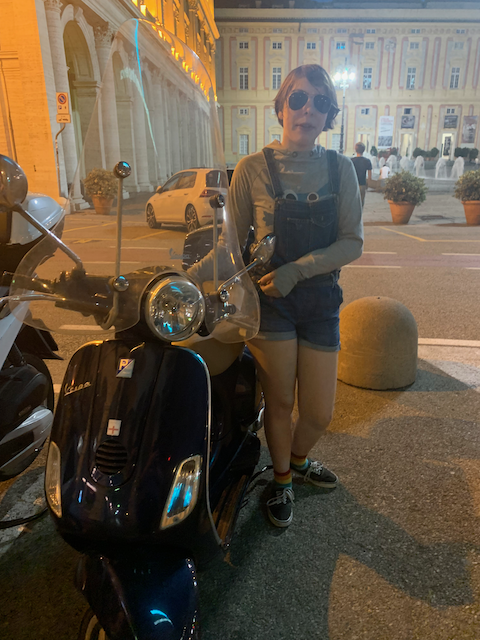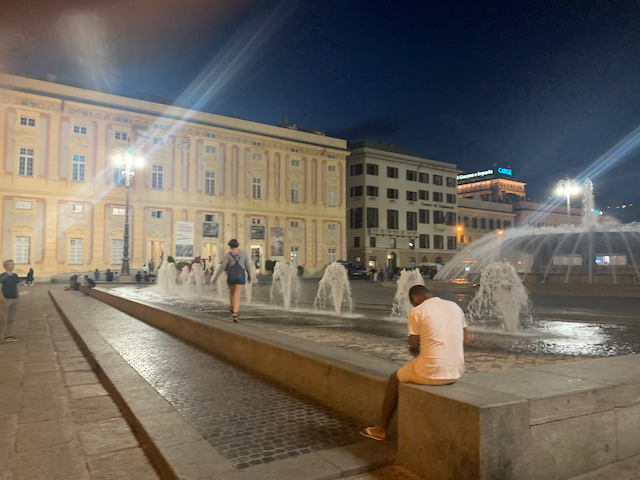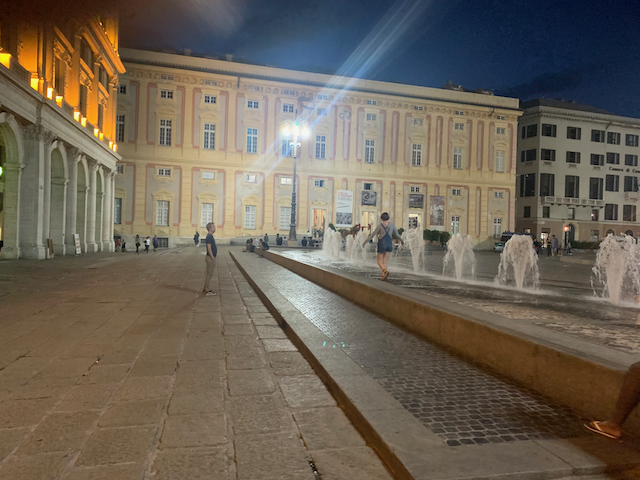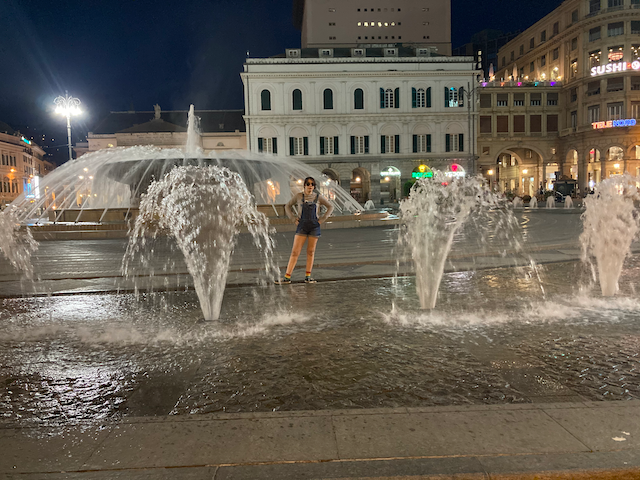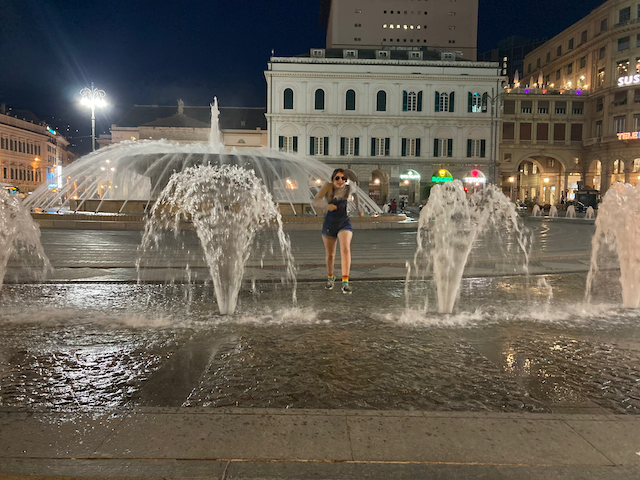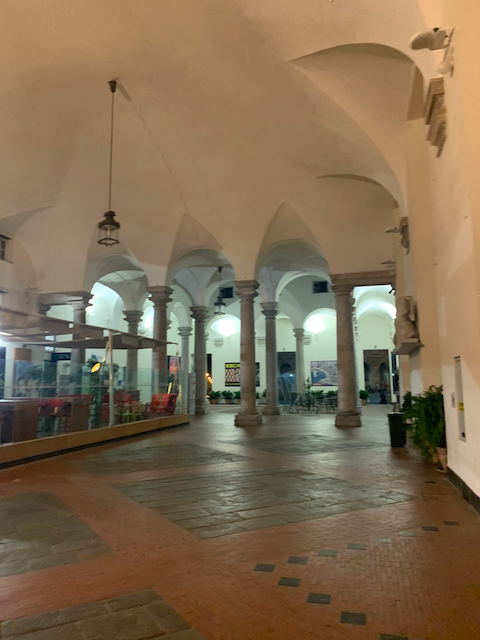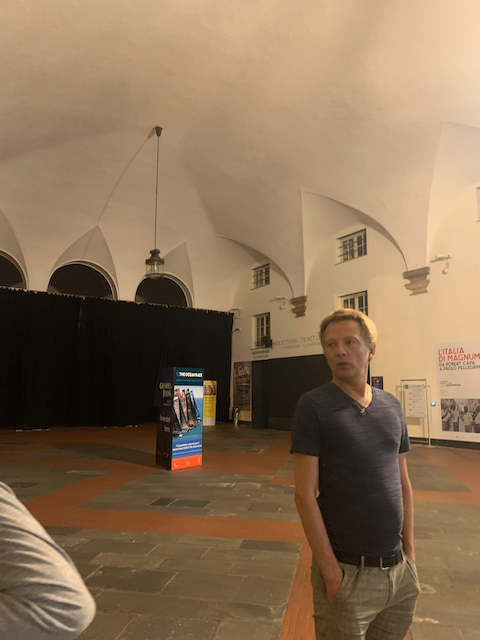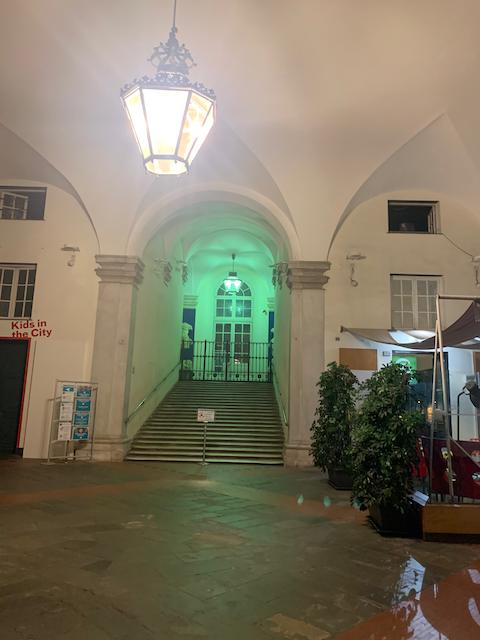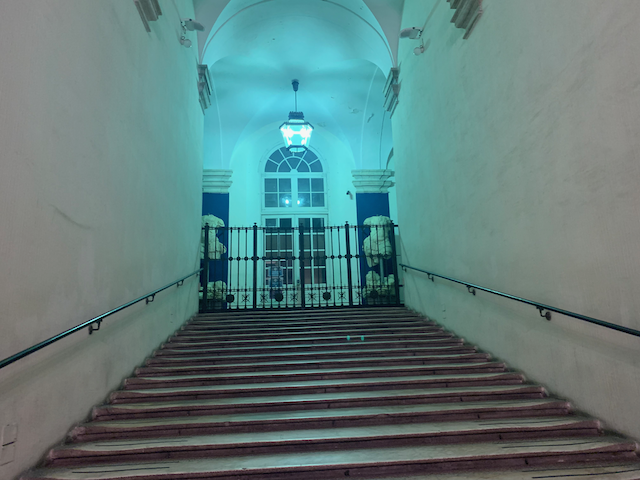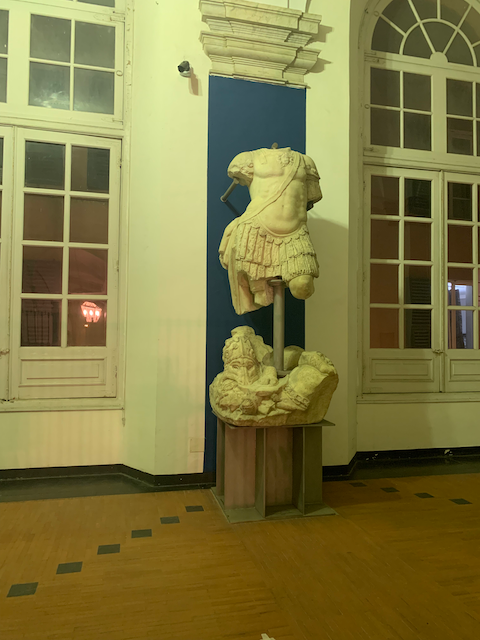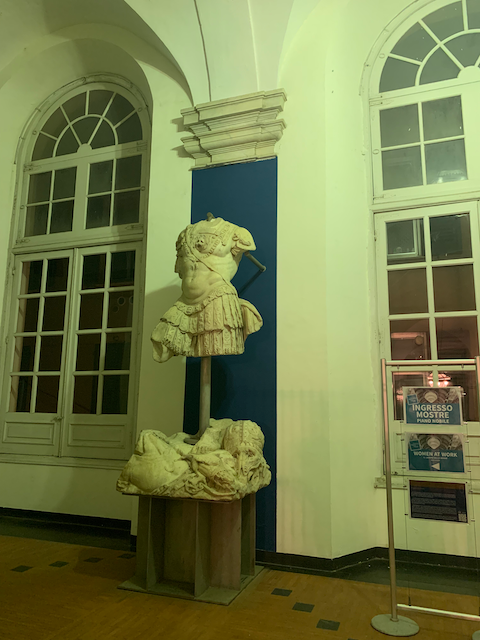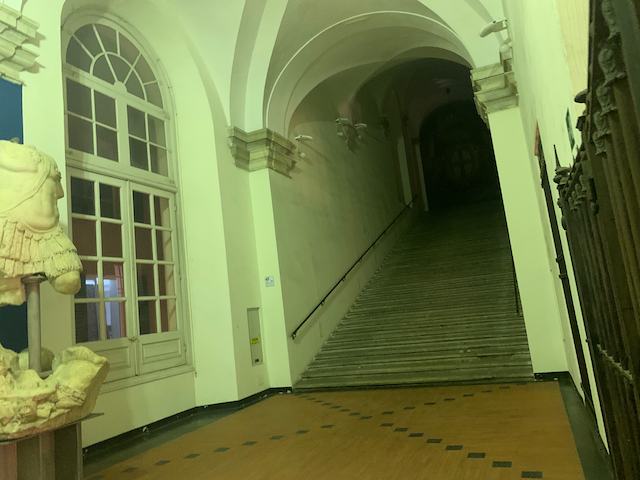 And walking by the Cathedral… and a last evening walk home.