Not much to write about the last two days. There was too much family drama. Which is resolving itself by Sarah taking a plane back to Amsterdam on Tuesday. Parma started with so much hope, including a rainbow greeting last night: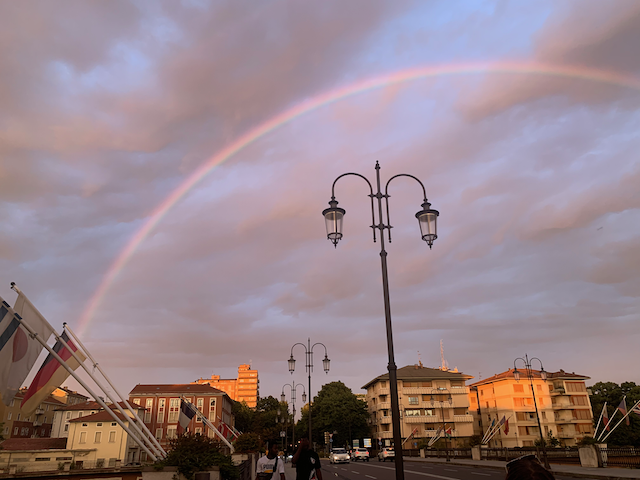 You'll see little record of yesterday evening's terrific tasting dinner and a waiter's valiant attempts to deal with an unruly child. It's ironic how in the name of maturity people go out of their way to prove their maturity by acting immature.
On the more Italian trip front, quite independent of this little family melt down, we quickly realized Parma is off the list. It's a very small town, obviously quite wealthy and … extremely boring and as Larry would say 'not exciting.'
It was lovely but the most pronounced character was the din of cicada's sometimes so loud as to rival concert, listen to one of he movies uploaded here to get a sense of the decibels.
So I did a little research and I could cut our visit short to Parma and go a day earlier to Bologna and seek our redemption there.
You see pretty banal gardens and cityscape. Oh joy.