I was in Sardinia with Claudia, Mackenson and Christina, to escape the heat. It was only a matter of time until I had to go home. It was almost arbitrary when I would come back. First because in Bologna it will be in the mid-thirties (celsius) for the next 2 months, as far as I can tell. And second because the main reason I left Sardinia was to see the last opera of the season Otello. But the plane was so late I missed the performance anyway. But I also had a pass to the Cinema Ritrovato festival, an international annual festival of restored films. I thought I was in for lighter fare than I bargained for: but they were all amazing films.
M, 1931 Fritz Lang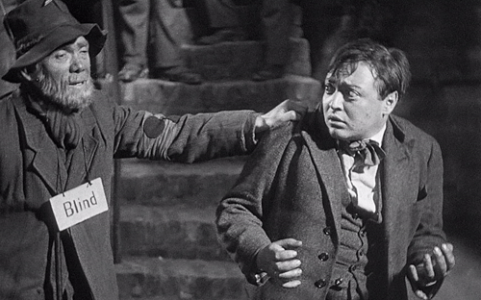 The first film that just blew my mind was the restored movie, M. The existing print was 92 minutes in length, despite the fact that the original was 117 minutes. This restoration was carried out by many film institutes but mostly by the Nederlands Film Museum. Unfortunately, the bes they could was restore the film to 108 minutes. Peter Lorre gave an amazing performance in this, one of his first films. And Fritz Lang, his wife who wrote it, the supporting cast were uniformly terrific, it was a real gesamtkunstwerk: a total holistic work of art. 
The movie was done at a time when Germany was falling into fascism, and its lessons are as valid now as they were then. They seem to signal a chilling foreshadowing as America is in the process of giving up its civil liberties—though instead of because of a real child killer its in the name of mythical QANON ones.
Seeing the film larger than life in the open air theater of the Piazza Maggiore made it all the more powerful and urgent. This was profound experience and walked home around midnight in a daze.
Sciusciá, 1946 Vittorio de Sica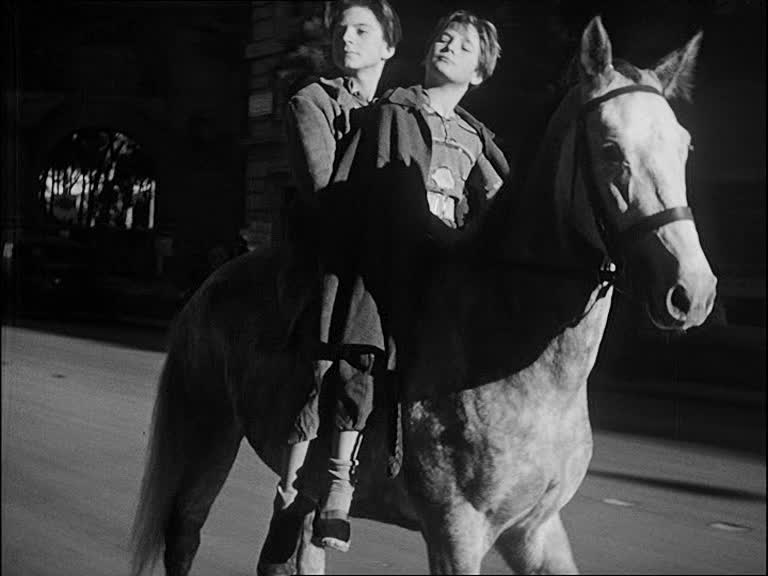 The next day I went to see what I thought would be an innocent enough film and it was the start of a day marked by major underestimations. Sciuscia roughly means shoeshine boy, based on how the poor children of Rome would ask American soldiers for a shoe shine: Sciuscia in italian is shoe-sha. 
This movie was shot just after World War II and Rome was almost completely destroyed. The story is about these poor street kids (man of them orphans) trying to make money from the American soldiers.  I thought this was going to be a tough look at the perseverance and resiliency of youth: boy was I wrong! It was an unending tortuous drama depicting how these kids end up—through a random mix of bad luck and confusion—from riding a horse one day to ending up in a children's overcrowded prison for years. Absolutely harrowing and it ends well for no one. It seemed both human, hopeless, merciless and yet elegiac. It was mentally exhausting but just absolute brilliant verrisimo, especially the acting of the children. The reality of the world it reflected was overwhelming: the joy of childhood juxtaposed with the cruelty of a world in turmoil. 
Orson Wells supposedly said when he saw it, "I can't do that. I can't make what Vittorio de Sica made, he just makes reality flow out of the screen." 
There was a presentation before hand. One historian mentioned the film was shot in war torn Rome. Often shots had to be delayed because of no electricity, or sometimes not even a building any more after it had crumbled. The man who back then played the young boy who was the lead, was in the audience. He looked like a simple old man in informal knit shirt and worn jeans. He spoke fondly of what an amazing director Vittorio de Sica was. He said he got the part because de Sica asked him if he knew how to cry and he respond "I can cry very well!"  We gave the man a standing ovation as he was on stage, supported by a cane, he was moved to tears, which moved me to tears as well even now as I repeat it.
One way street, 1950, Hugo Fregonese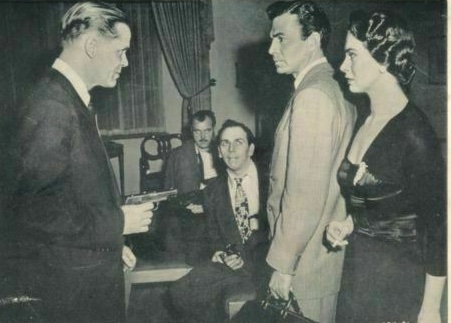 Hugo Fregonese is a less known Argentinian director who made many western and crime films. I saw two of his films in one day both recently restored. The first one was One way street, starring James Mason as a doctor for the mob who runs away with $200,000 and ends up in a small Mexican village until his past catches up to him. It's pretty trite but some excellent filming but the acting was pretty raw and it was a very unconvincing film noir. Even though it did feature a mafia crime boss whose obsession with catching and killing James Mason was quite chilling and very convincingly underplayed by <fill in nameless faceless actor here>.
Three ages of love, 1923 Buster Keaton and Eddie Cline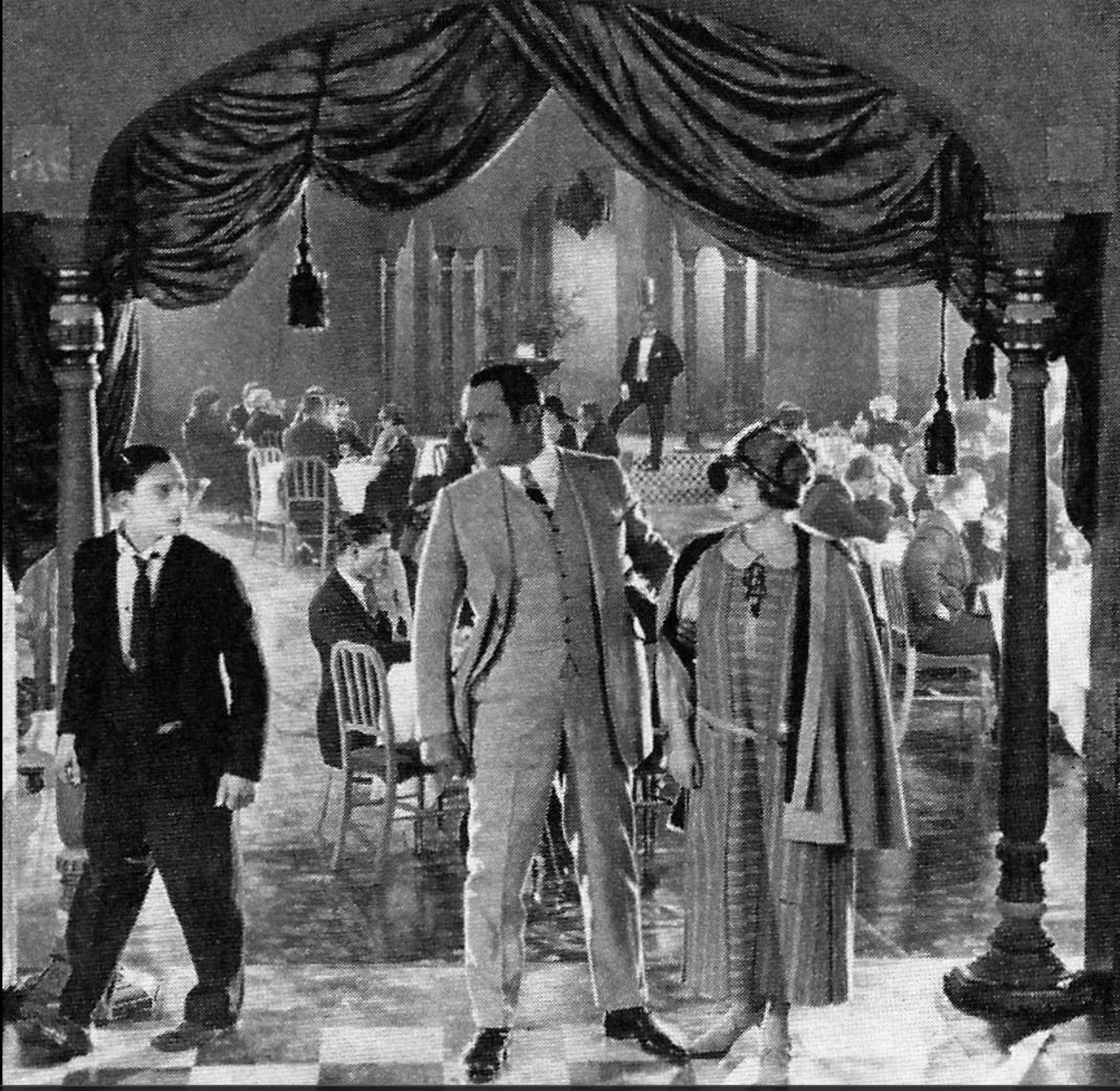 The full length silent film, Three ages of love, was thought to be lost. It was puzzled together using three different prints, one a negative the others a positive. Some of the sources were stuck together and the entire thing was painstakingly put back together in 4K digital video. Having said that, it was still a mess of a print with colorless blotches covering significant parts of the screen. However the hilarious Buster Keaton and his arch-nemesis, Wallace Beery came through, especially with a seemingly tireless playful live piano accompaniment that really made the movie come alive. The movie was about how love is universal by showing love in three different era's: the stone age, the roman era, and modern times. And each one had Beery (the evil adversary) and Keaton (the seemingly hopeless hero) vying for the love of the same woman through the ages. It was quite inventive and very hilarious. I believe it is the first full length Buster Keaton movie I have seen since I was a teenager.
Black Tuesday, 1954, Hugo Fregonese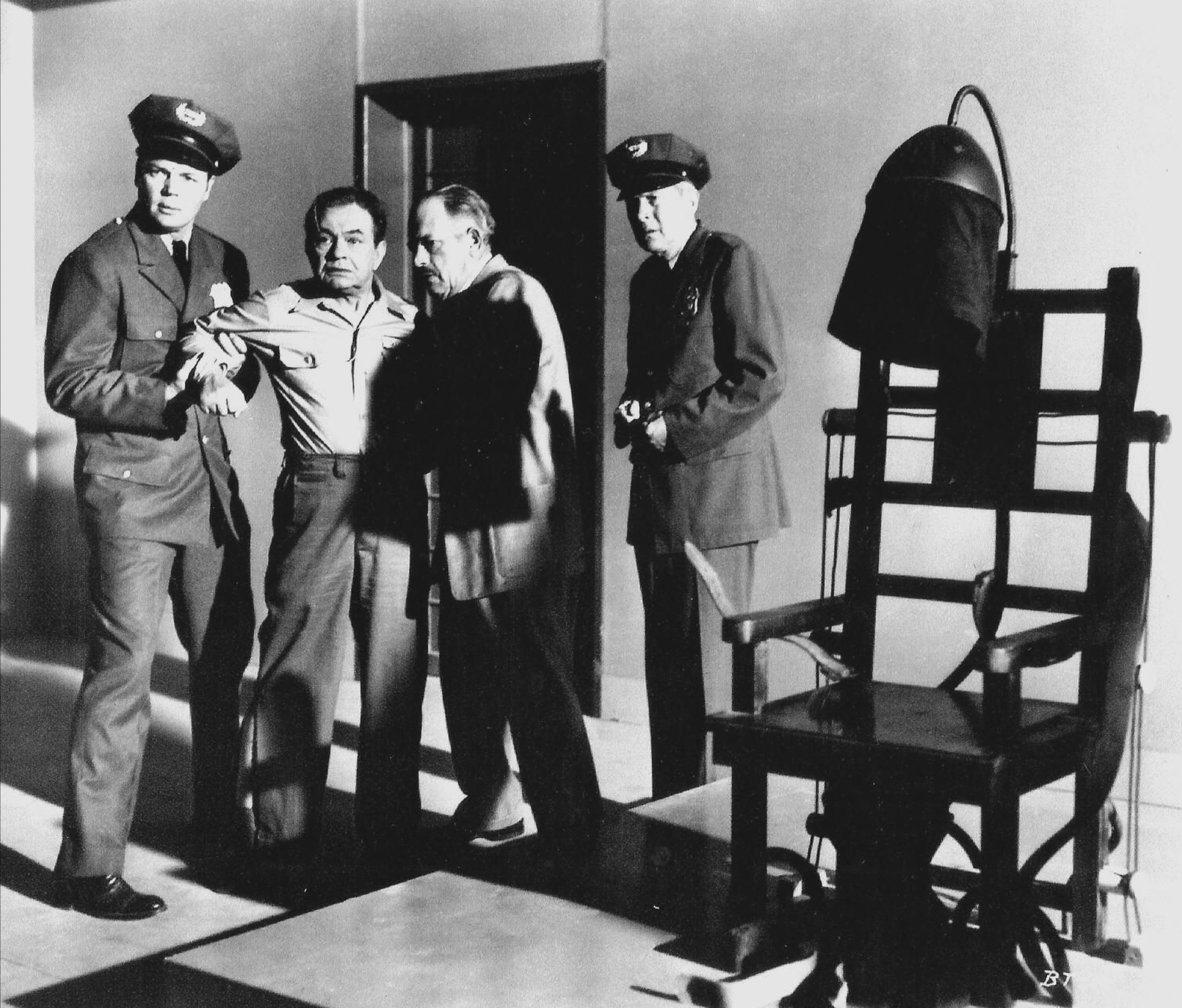 I only saw this movie because it was supposedly Edward G. Robinson's finest performance. And given the lackluster 1950 James Mason picture I had low expectations and this was the worst under-estimation of my life. This movie was beyond a doubt a combination of terror and psyco-drama that never let up from the very horrifying beginning until the intense climax. Edward G. Robinson plays with such intensity and inner conviction this psychotic killer whose daring escape from death row end in taking hostages and killing them one by one mercilessly. The character studies were amazing. Peter Graves played Robinson's partner in crime with exhausting ruthlessness. The film was acting with both absolute emotional and terrifying virtuosity. I was in tears at the end of the film and so shaken I had to call someone to calm down but I couldn't reach anyone. So I went treated myself to a nice dinner with an extra glass of wine. I ate slowly trying to get my mind off of the movie it was so disturbing and had so shaken me. It was this combination of the realism of Sciusca with the horror of the movie M.
It's one of those movies that makes you feel there is no humanity in the world or rather how easy it is for evil and guns to trample beauty and innocence which stands no chance because it has only the force of a flower. I think that's a line is from James Baldwin's Another Country.
Nosfaratu, 1921, F. W. Murnau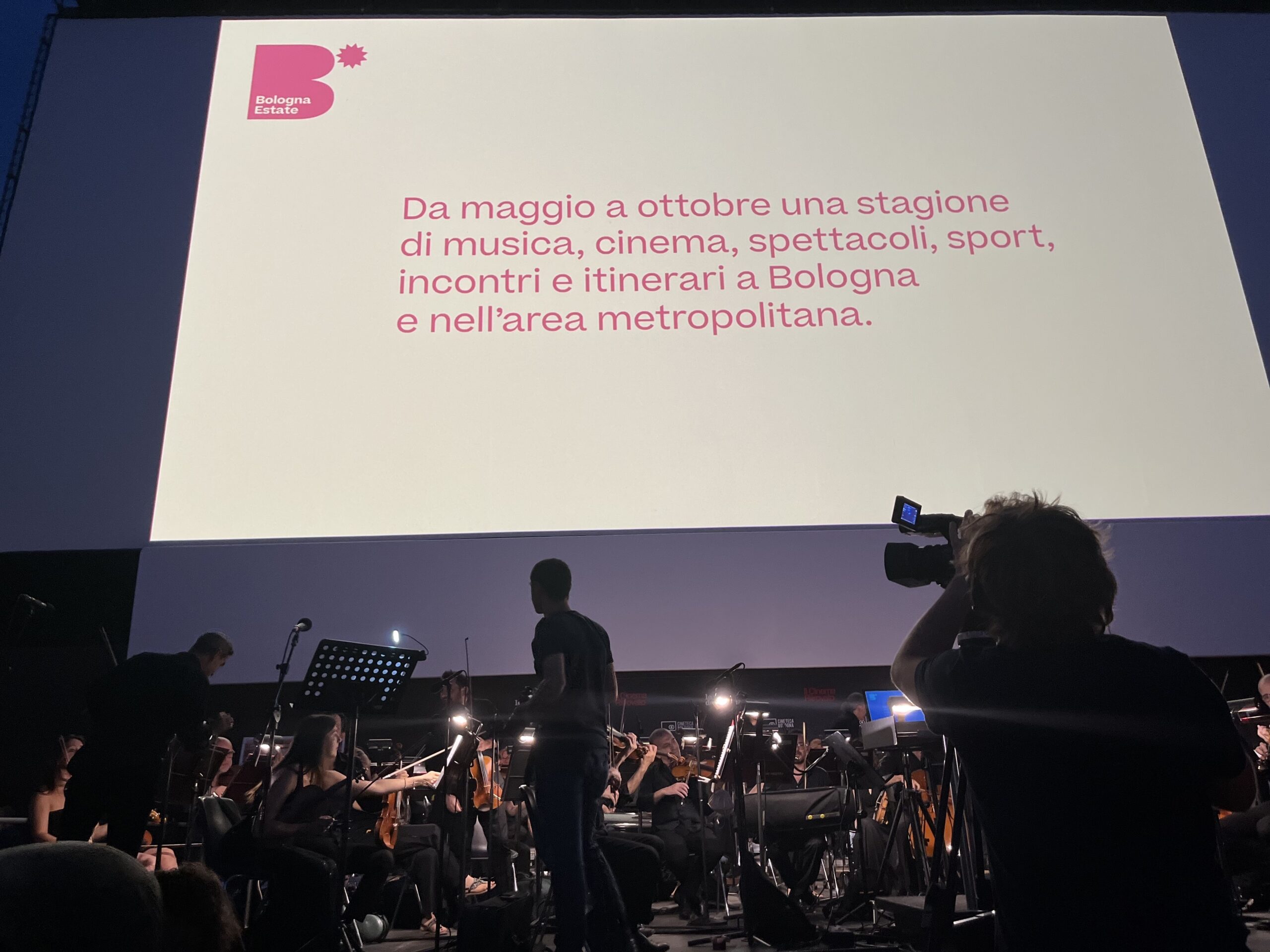 It was back to the Piazza Maggiore, this time I got seats in the front row, literally. In front of me was the orchestra of the Bologna Opera as they were going to accompany live the 1921 silent picture Nosfaratu. This time I was relieved to report I thoroughly enjoyed the stytlistic horror without getting too involved nor feeling emotionally shaken.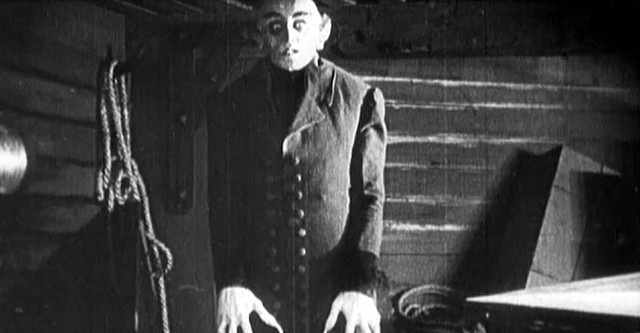 Indeed it was such a treat to watch I was able to fully recover from Black Tuesday. The live score, which sounded more at home in a 18th century opera, actually made the movie more dramatic at key points but less intense in general. The story line was a rough unauthorized adaptation of Brahm Stoker's Dracula. Max Schreker's Dracula was so over the top, as was the silent acting, that I just could not take it seriously. But it was still a beauty to behold: Murnau's cinematography made some incredible images and harrowing juxtapositions, though not as successful as Fritz Lang's M (thank goodness).