One small detail I left out of the cheese tour is this picture. Every wheel before it goes on sale, is tested by the cheesemaker with a mallet to make sure the wheel sounds good and there are no air pockets found. The air pockets do not effect the taste; however, the cheese can no longer be sold as Parmigiano. 5-6% of the cheeses are ruined every year; but the Factory maintains a contract with the cheesemaker that the ruined cheeses will never go above 10%.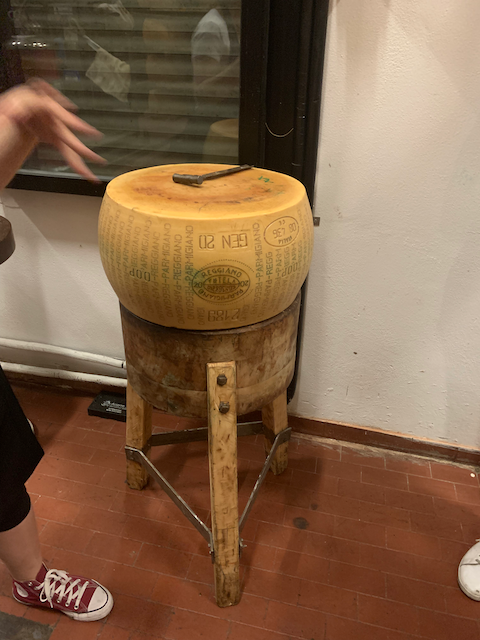 On our way to Bologna, we stopped in a small city called Vignola. It is the headquarters of Marsaschino Cherry maker Toschi. I almost went y their outlet until I realized I had more than  a year's supply at home (I only use them Manhattans and Whiskey Sours—I make a mean Whiskey Sour by the way). We stopped at a cafe for a drink. The coffee was quite excellent. I met a man there around 65+ and he wanted to talk to me about Holland, he saw the license plates of Minne's car. I stumbled through my Italian and the worse it got the more encouraged he seemed to be to want to talk to me in every growing faster and more animated language. He did seem very kind at least by his tone of voice.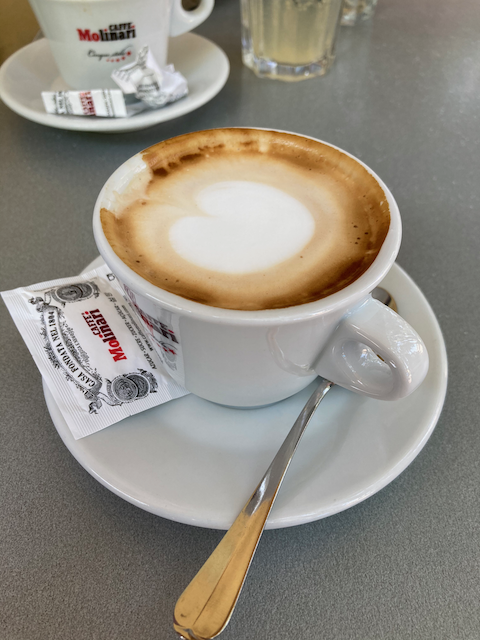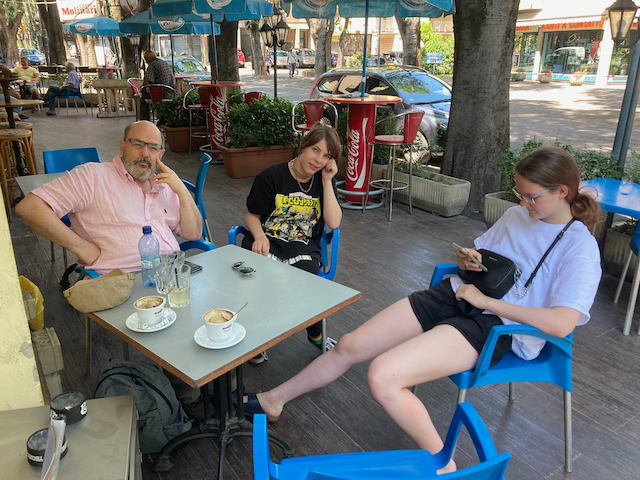 Then we arrived in Bologna. I was completely enchanted. For the first time I saw place that said to me, "Welcome home." The city seemed quite magical.
First we arrive in our house, an old mini-tower. Serena, our host, told me I had to live here it was a great city so close to Florence, Venice and Milan. She was quite enthusiastic about her city. She herself moved here from Rome.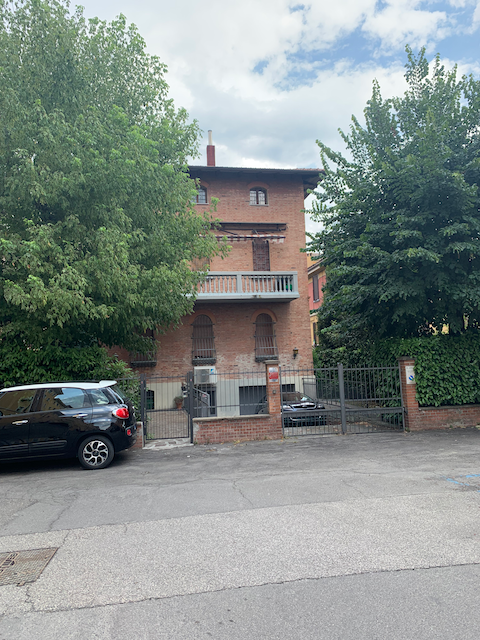 We walked through the city for a first impression. We started with our house about 10 minutes outside the city center and even that was a very pleasant walk with covered walkways, and floors of cool marble a pattern splendidly repeated inside the city walls. The heat was not at all a problem. Despite the temperature around 94, walking was surprisingly pleasant.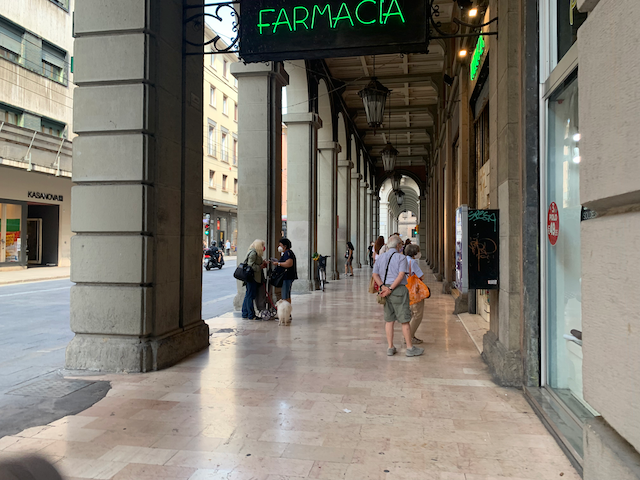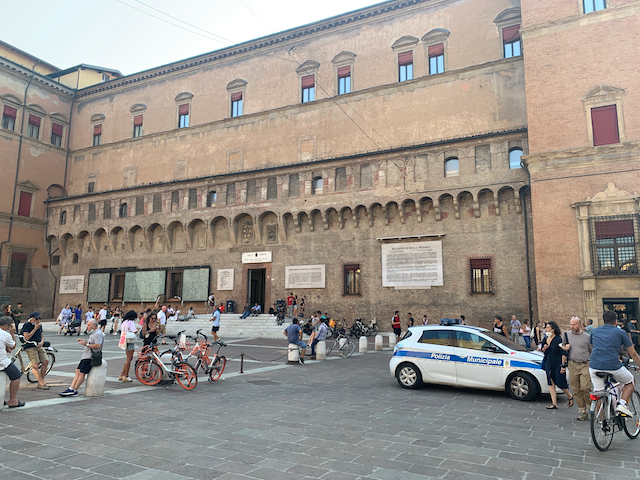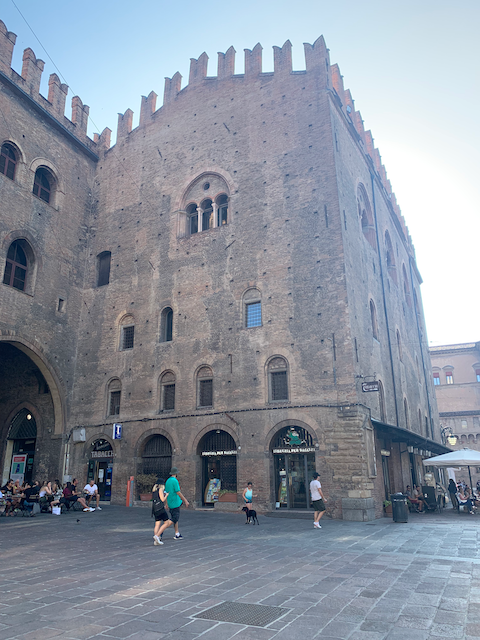 Pisa isn't the only place with a leaning tower.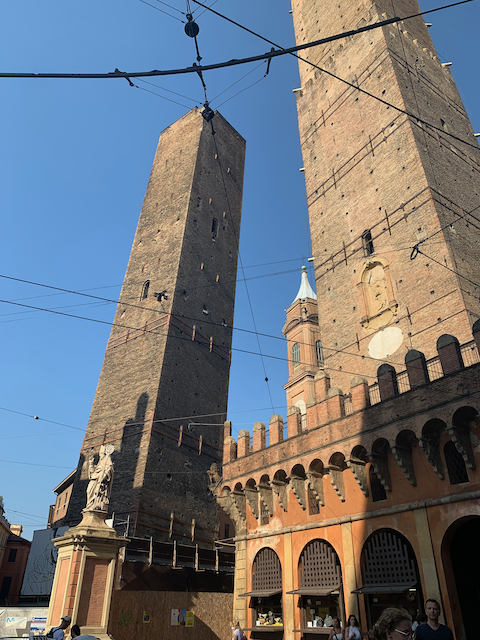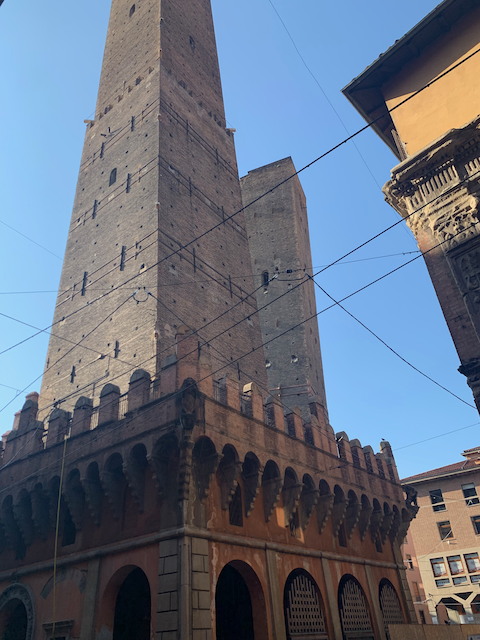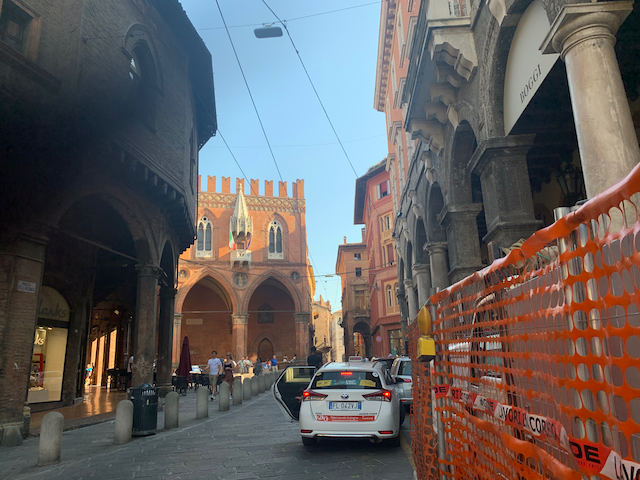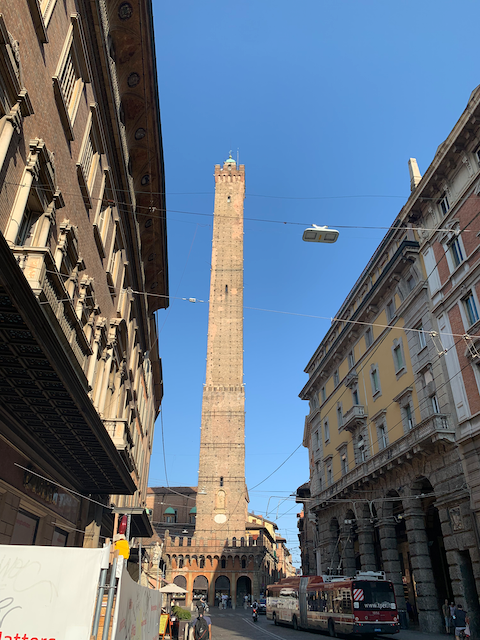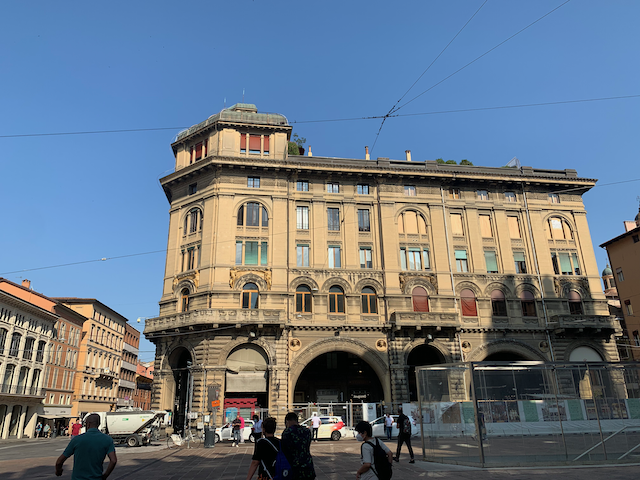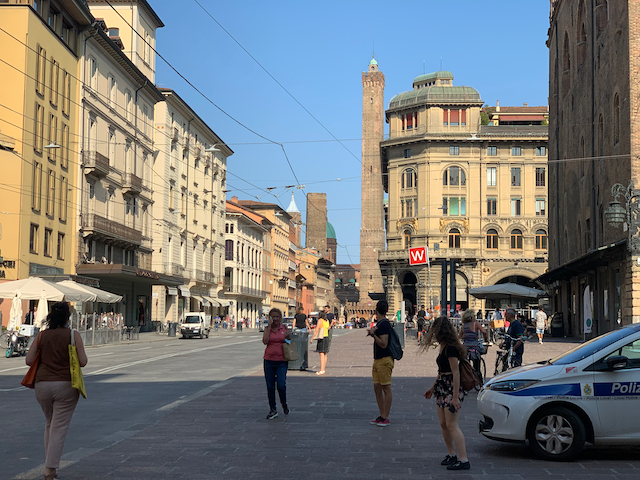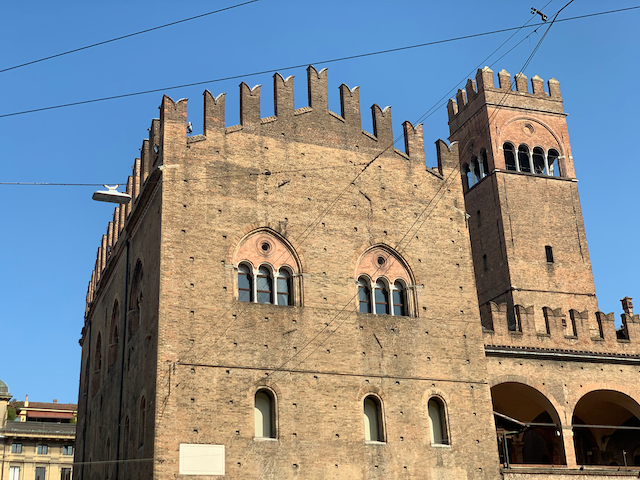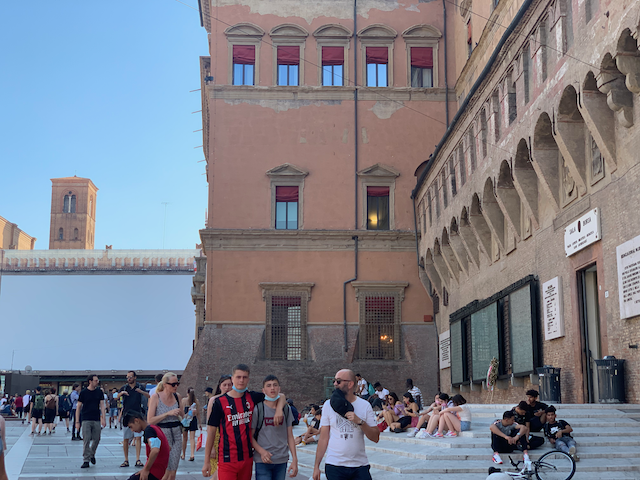 The city seemed such a delight to the eyes and very friendly.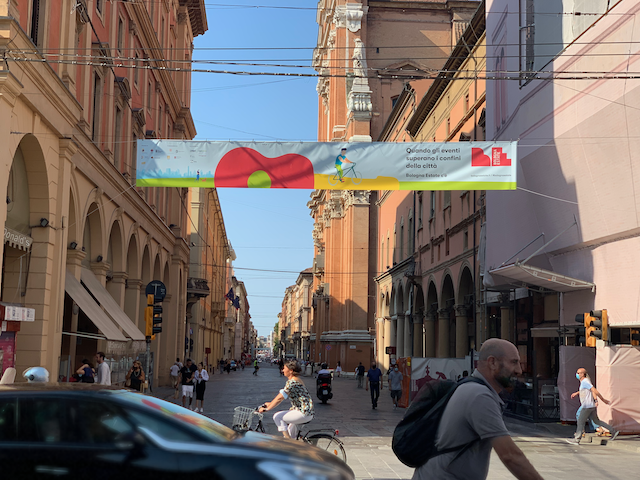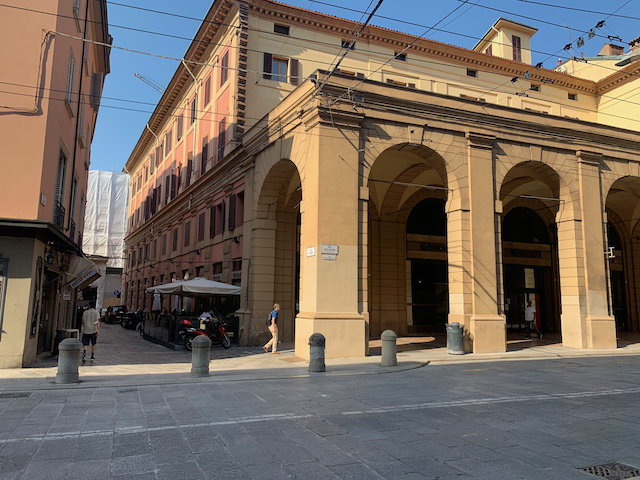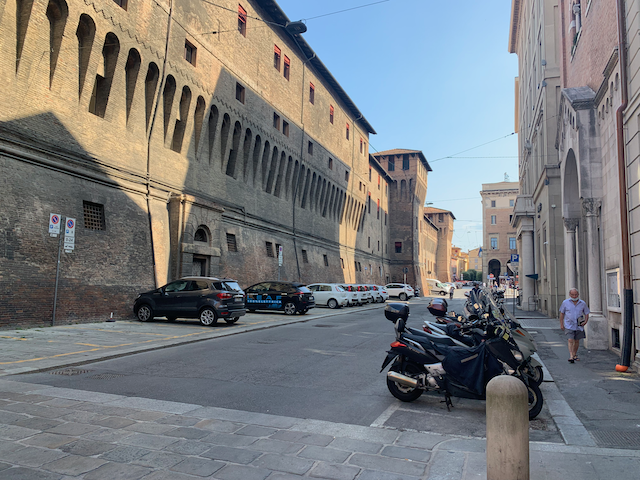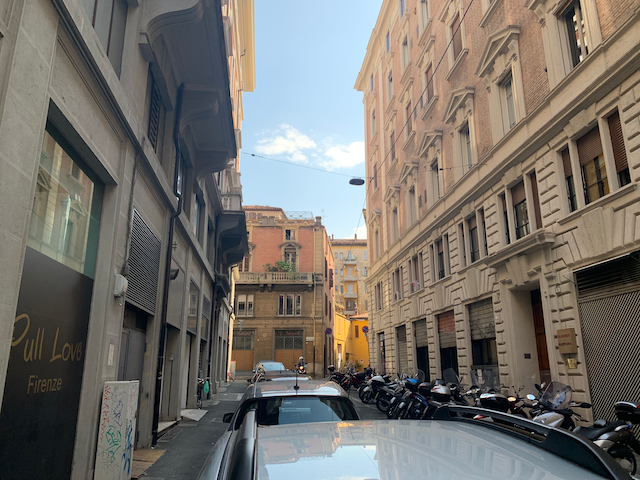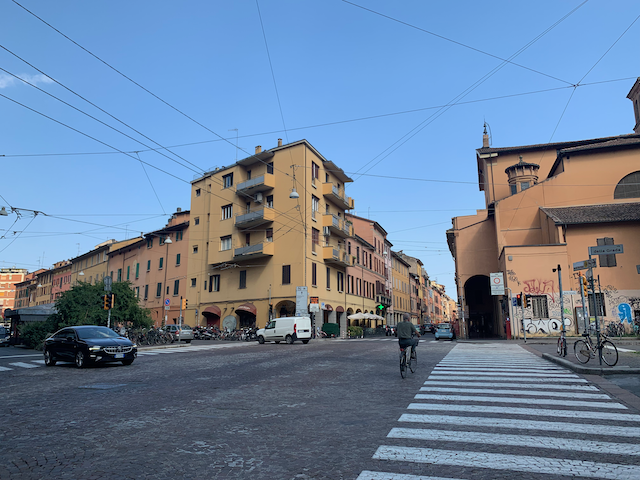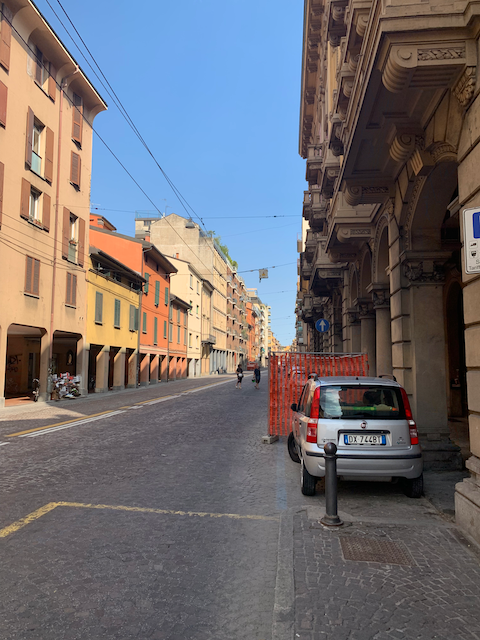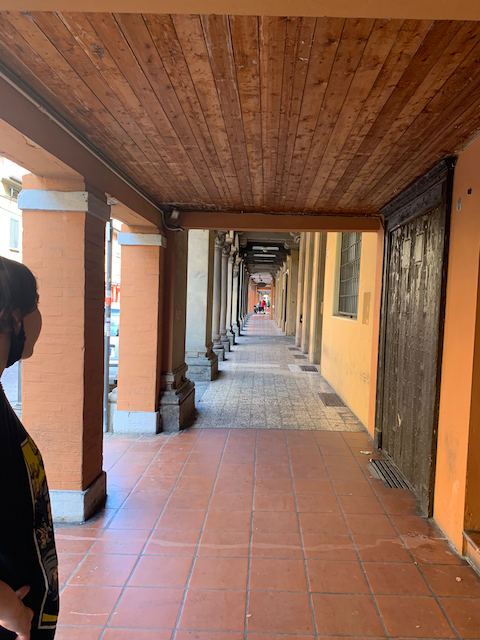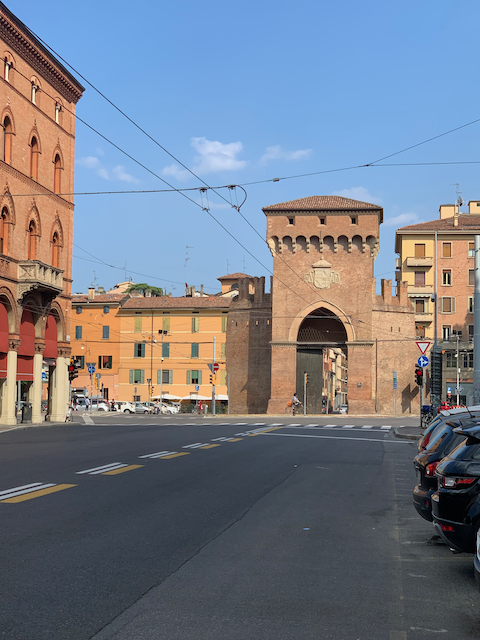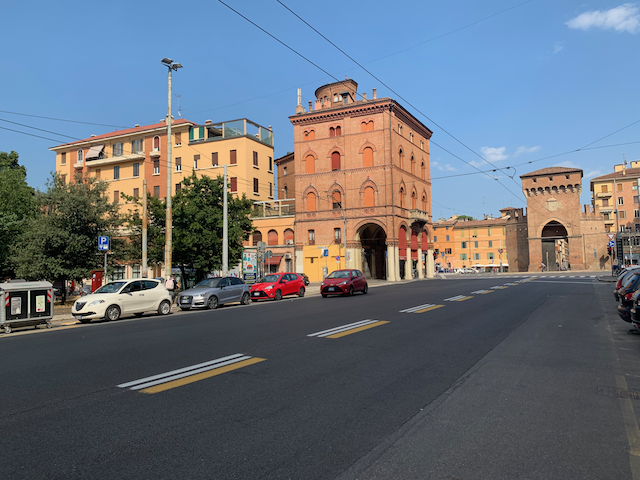 Then for dinner, I made a bastardized version of Cacio e Pepe, using my Parmigiano that I bought at the cheese factory. (Starting first with toasts spread with the Ricotta we bought—it was so good! As well as some local DOP salami we bought.
Cacio e Pepe has to be the easiest recipe known to man: 3 ingredients aside from the pasta: cheese, pasta water and pepper. To adjust for the Parmigiano (one is supposed to use Pecorino—it is a classic Roman dish) I added extra pepper and a little olive oil.
First the aperitivo: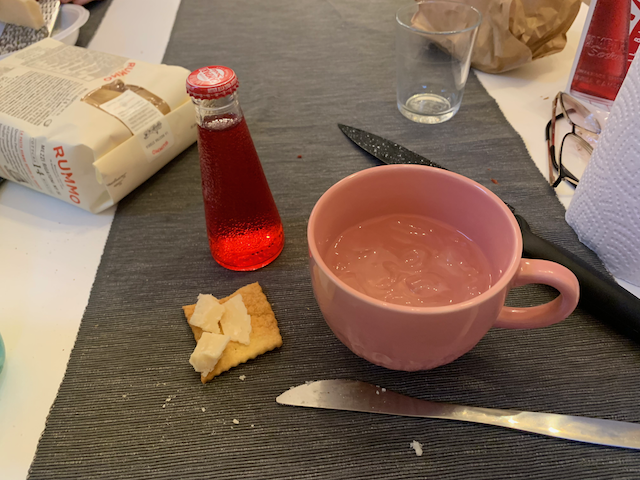 Esther grates the cheese in hew new hoodie she bought in town.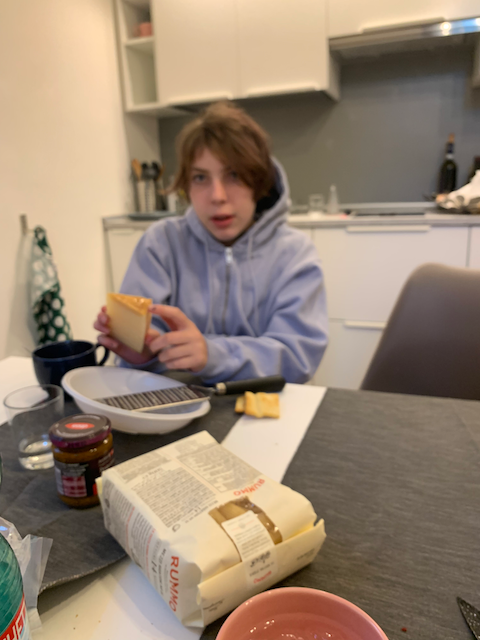 We all had a great dinner and Sarah was in a particularly festive mood (looking forward to going back home tomorrow).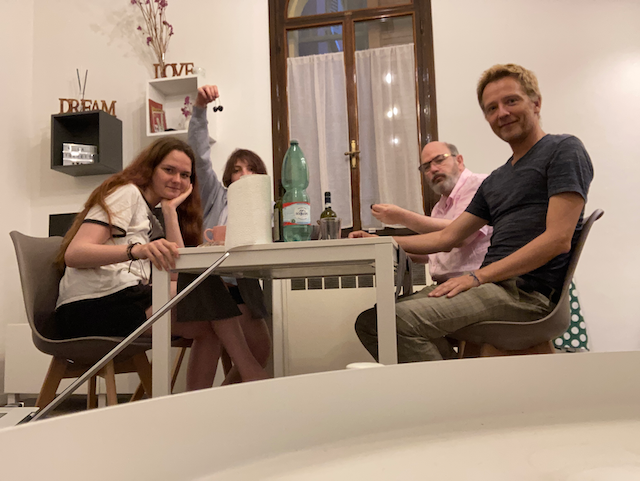 we enjoyed the local cherries for dessert.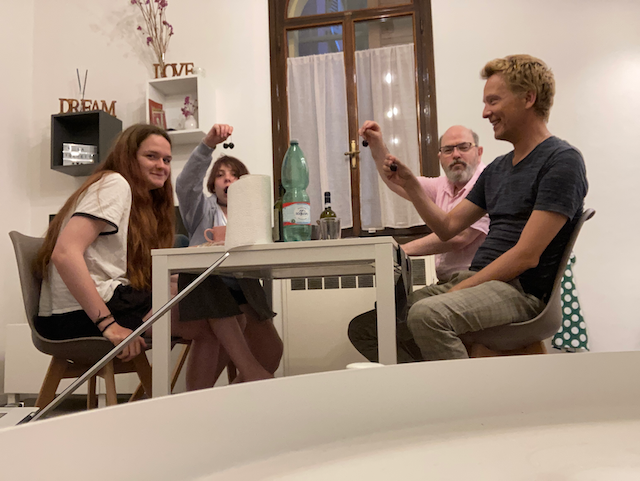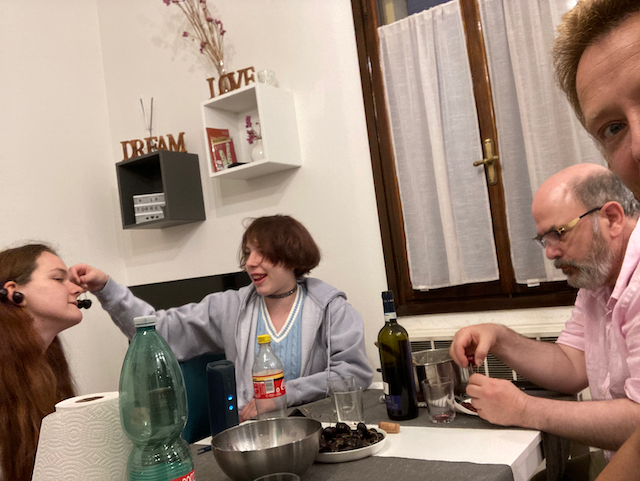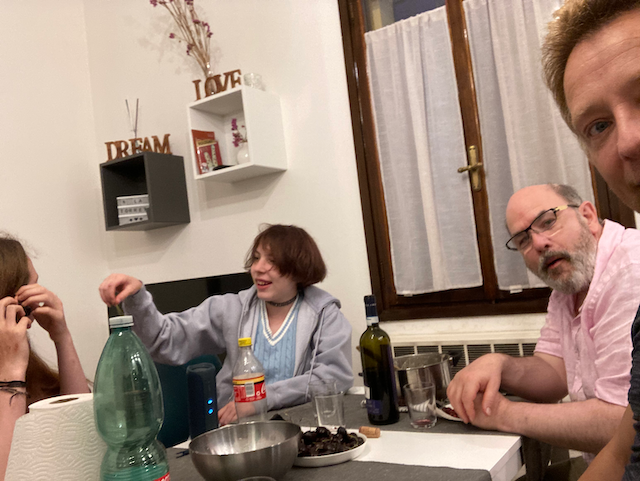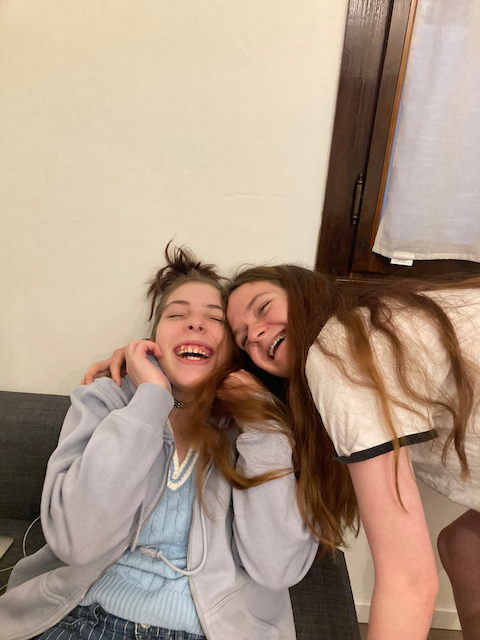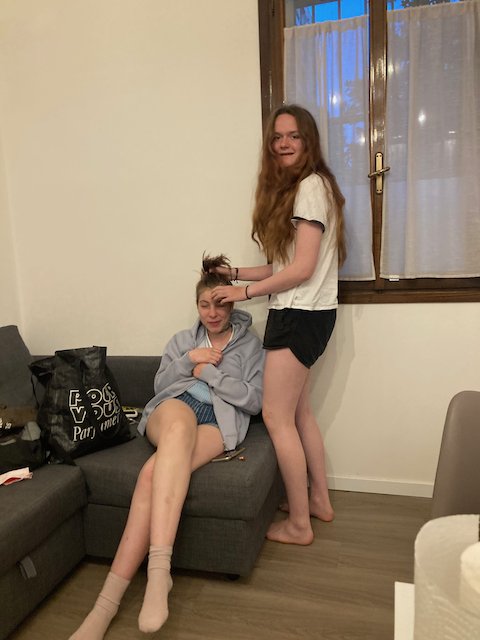 Sarah tries on a dress she bought in a shop in the city center (an American shop)